Many couples, when pondering where to host their wedding, look to nature. Nature is, after all, the epitome of beauty, and for many, it holds a sense of sacredness as well. Located 35 miles west of Laramie, the Snowy Range Mountains of southeastern Wyoming are a stunning site for a wedding. The high alpine scenery of this range has been shaped by a unique glacial history, with quartzite peaks looming over crystal-clear lakes and vast expanses of meadows filled with wildflowers. The effect is simply breathtaking.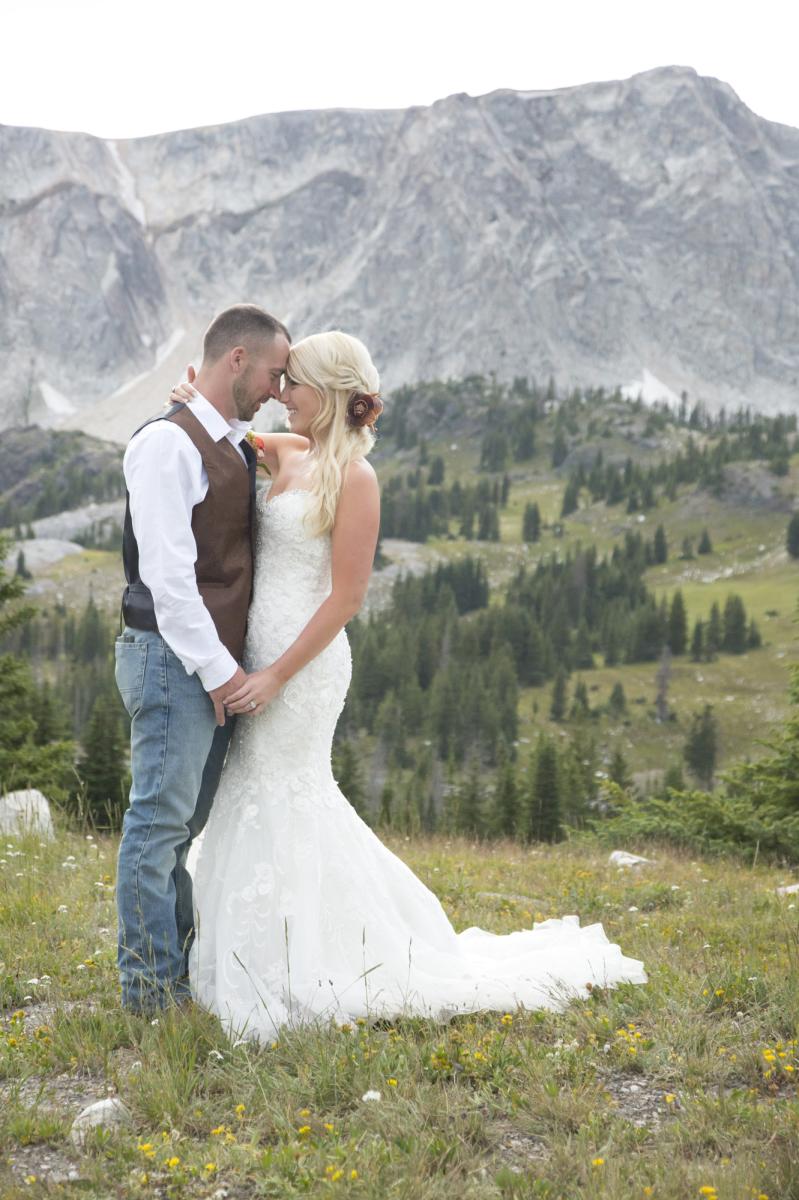 Of course, beautiful scenery alone is not enough to make a location worthy of your wedding day. Venues, accommodations, and access all need to be considered, as well. Fortunately, the Snowy Range ticks all these boxes when it comes to wedding planning.
In terms of access, the Snowy Range is remarkably easy to get to. The range is just 134 miles from Denver International Airport, which connects to Laramie via direct flights multiple times a day. From Laramie, you are a short 30-minute drive away.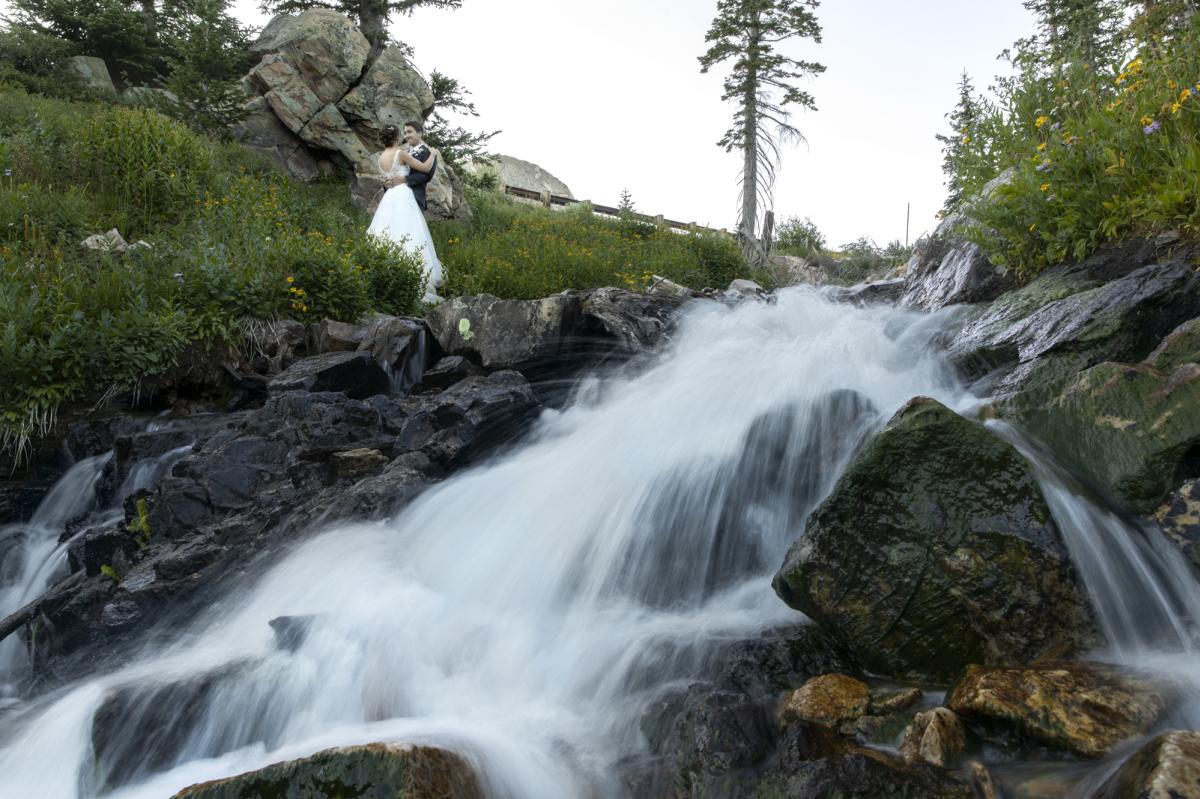 Due to the fact that the range sits well above sea level, date availability is somewhat more restrictive. But with proper planning, this isn't an issue. The summer season is short, and evenings bring in quite a chill. We suggest looking at peak summer dates, that is, late June through mid-September. Extending your wedding outside this window of time is possible, but it does increase your chances of inclement weather. Regardless of the date you choose, make sure you and your guests know to bring warm attire in the event that it is needed. 
Now, let's look at some considerations for choosing a venue. Within the Snowy Range, there are several venues that are perfect for a small or mid-sized wedding. If you're hoping to fit in more guests, take a look at venues located in the surrounding valleys, which accommodate larger parties. When researching venues, be sure to ask questions about on-site accommodations, including the availability of kitchens for food preparation and storage, lodging options, and set-up and take-down times, as these can vary widely among the venues and should be factored into your decision-making.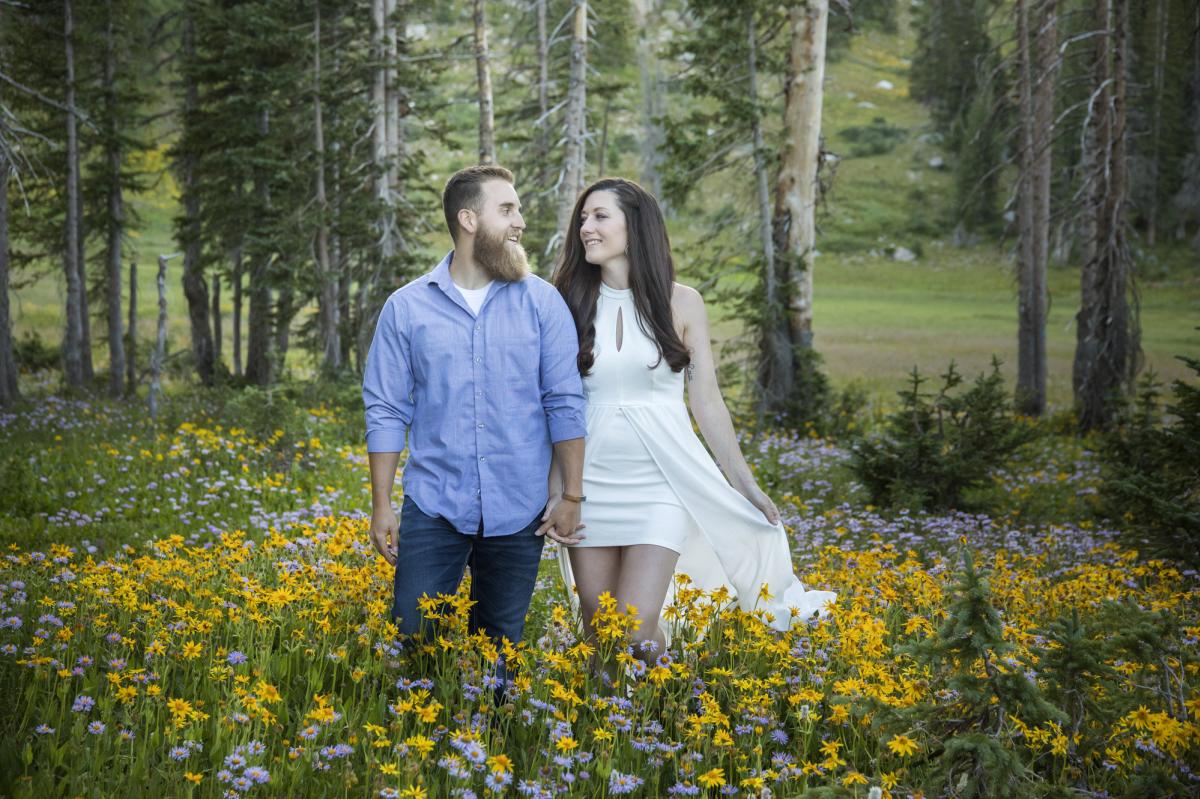 In terms of lodging, many of the venues are located within walking distance of campgrounds, making them especially well-suited for outdoorsy guests. Other venues have on-site cabins scattered throughout the area or on-site accomodations, though potentially not enough to accommodate all of your guests, depending on the size of your wedding. While you may have to get a little creative, there are plentiful options for lodging both within and just outside the range, including campgrounds, cabin and Airbnb rentals, and hotels in nearby Centennial and Laramie.  
The Snowy Range Lodge is one of the most iconic venues in the Snowy Range. This vintage lodge includes a large, open floor plan with a warm fireplace and a wrap-around deck that is ideal for serving cocktails or buffet-style dinner. This venue has exceptional indoor/outdoor flow, and couples can choose between two locations to say their vows: on the banks of a small pond, or tucked inside a mature, whimsical aspen forest that creates gorgeous, dappled light on a sunny day. There are even a few campgrounds within walking distance.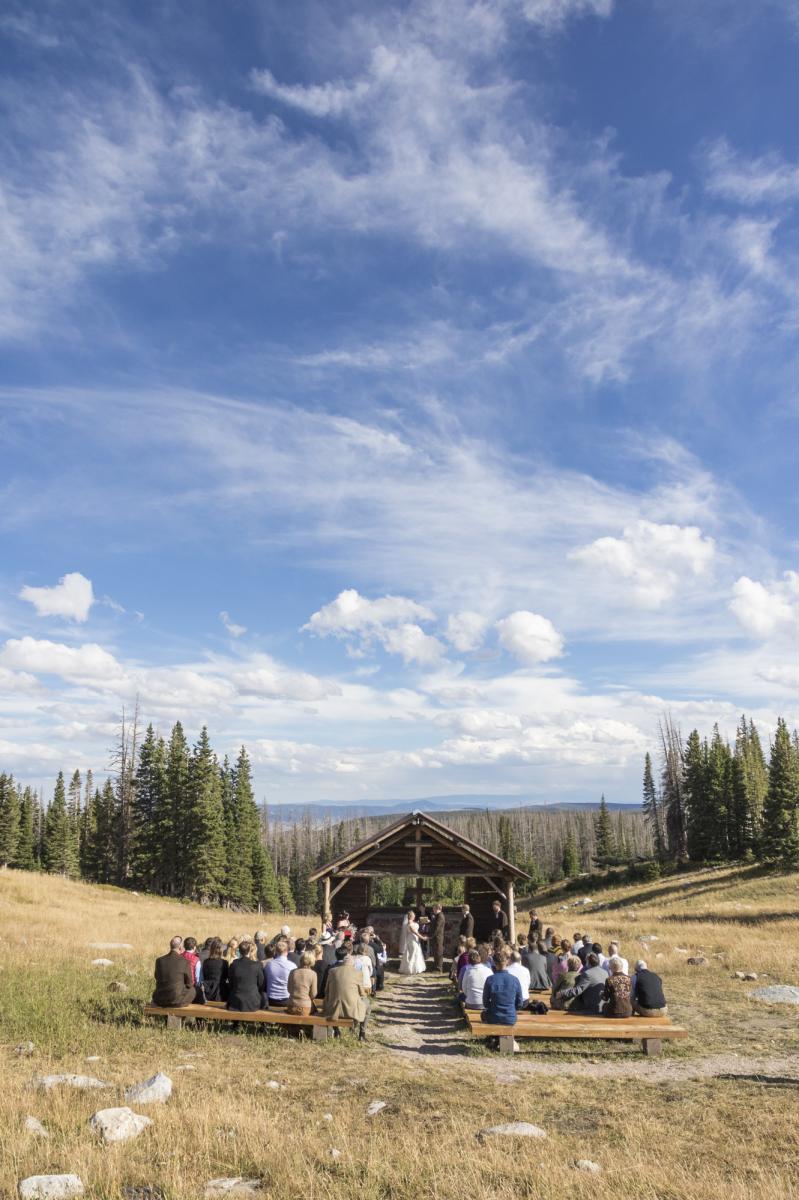 For ceremony-only space, St. Alban's Chapel is a stunning, open-air chapel located near Brooklyn Lake that features a panoramic backdrop of the range and the Centennial Valley. The space is relatively undeveloped in its own charming way, though it does have a permanent altar as well as seating for your guests. 

The Snowy Range Ski Area is a great option for those looking to host a larger number of guests while still staying on the mountain. The ski area is well-suited for couples looking for a more casual vibe for their big day. The scenery from this location is incredible, and for winter weddings, playing on the slopes is the perfect pre and post-wedding day entertainment.
 
Brooklyn Lodge offers an idyllic setting for a cabin-style wedding. A large deck, mountain stream, and exposed log cabins make this venue well suited for a rustic-style wedding that is also convenient and inviting. The venue offers flexible scheduling around setting up and taking down and has plenty of indoor and outdoor space for whatever you have planned. Limited lodging is available on site. 
If the cooler evening temperatures or occupancy caps have you a little concerned, look no further than the ranches of the Centennial Valley that surround the Snowy Range. There are several excellent options, but a few of our favorites are the Deerwood Ranch and the Vee Bar Guest Ranch. Both have space for wedding tents and scenic outdoor locations for your ceremony, as well as limited on-site lodging.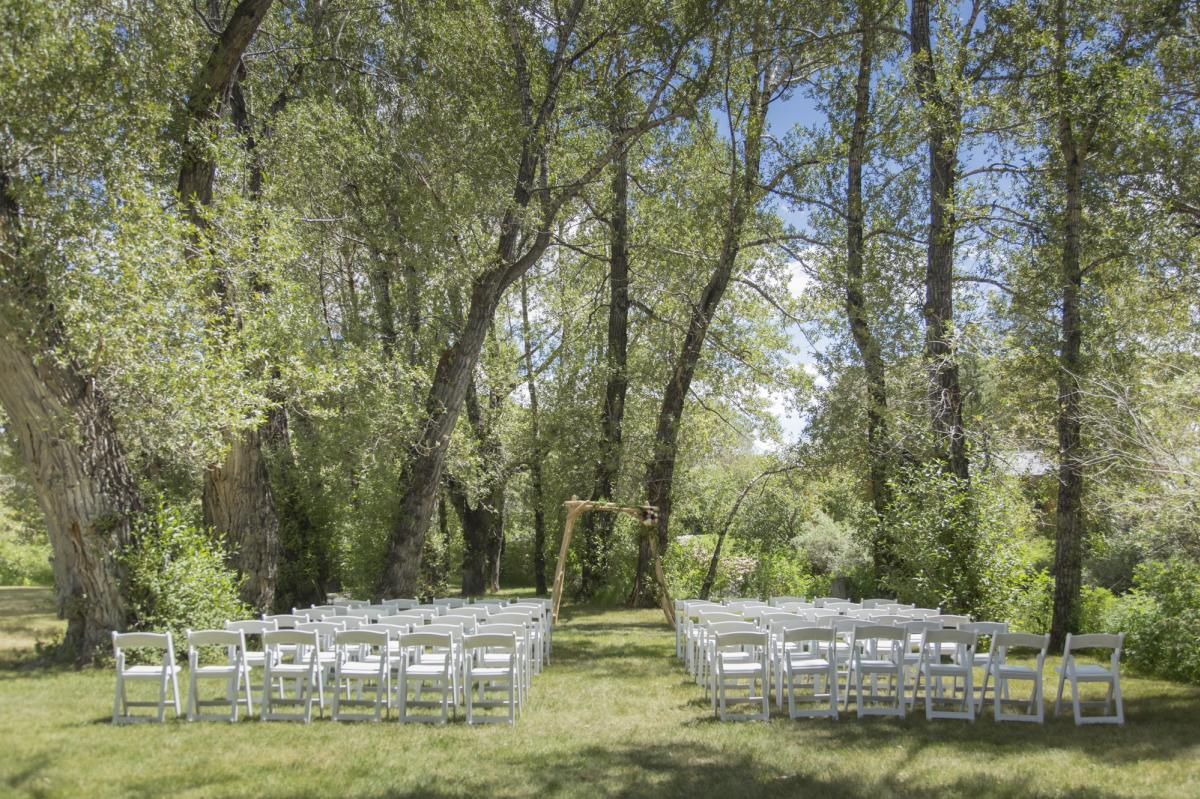 If an official venue isn't your style, you can instead apply for a permit to be married pretty much anywhere on US Forest Service land. The process of applying for a permit is relatively painless and straightforward. The iconic Lake Marie is an excellent choice for a ceremony if you go this route and is easily accessible from the highway. And of course, the sky is the limit for more remote locations, so long as you (and perhaps a few witnesses, and your photographer and officiant) are willing to hike some. For the best of both worlds, pair a ceremony on forest service land with a reception at any of the venues listed in this post.
Note: Brian and Dani Harrington are independent writers contracted by Visit Laramie. Views and opinions expressed here are their own and do not reflect those of the Albany County Tourism Board.