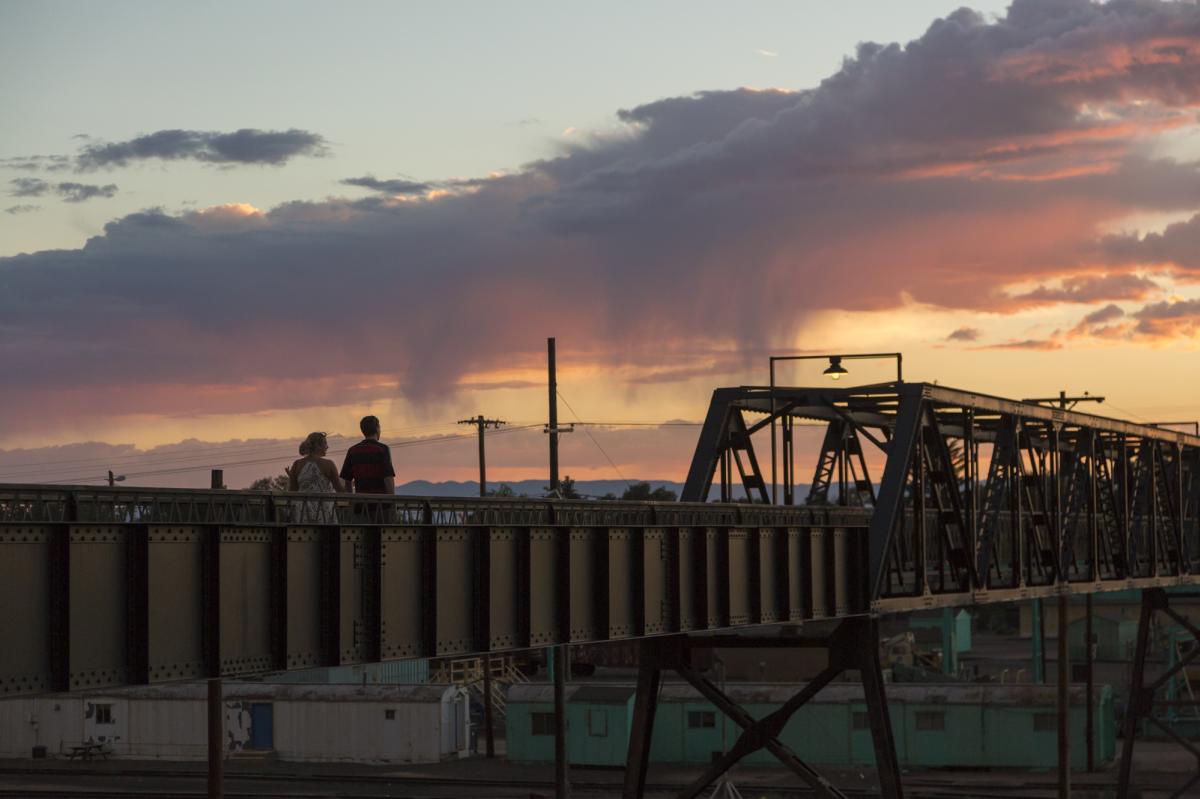 Laramie is known for inspiring landscapes, outdoor recreation, historic charm, cultural vibrancy, and all the goods that come with hosting Wyoming's only four-year university. This unique combination makes it an exceptional place to visit, allowing you to follow your interests in whichever direction they take you.
As with any vacation, we know you'll be eager to document your experiences with a camera. Photos are an excellent way to capture the spirit of a place and to record your adventures, both for the sake of sharing in real-time on social media and for adding to the digital archives that our future selves love to revisit. 
Below we take a look at the five most photo-worthy locations in the Laramie area. These shots will look just as great on your Instagram feed as they will on your wall.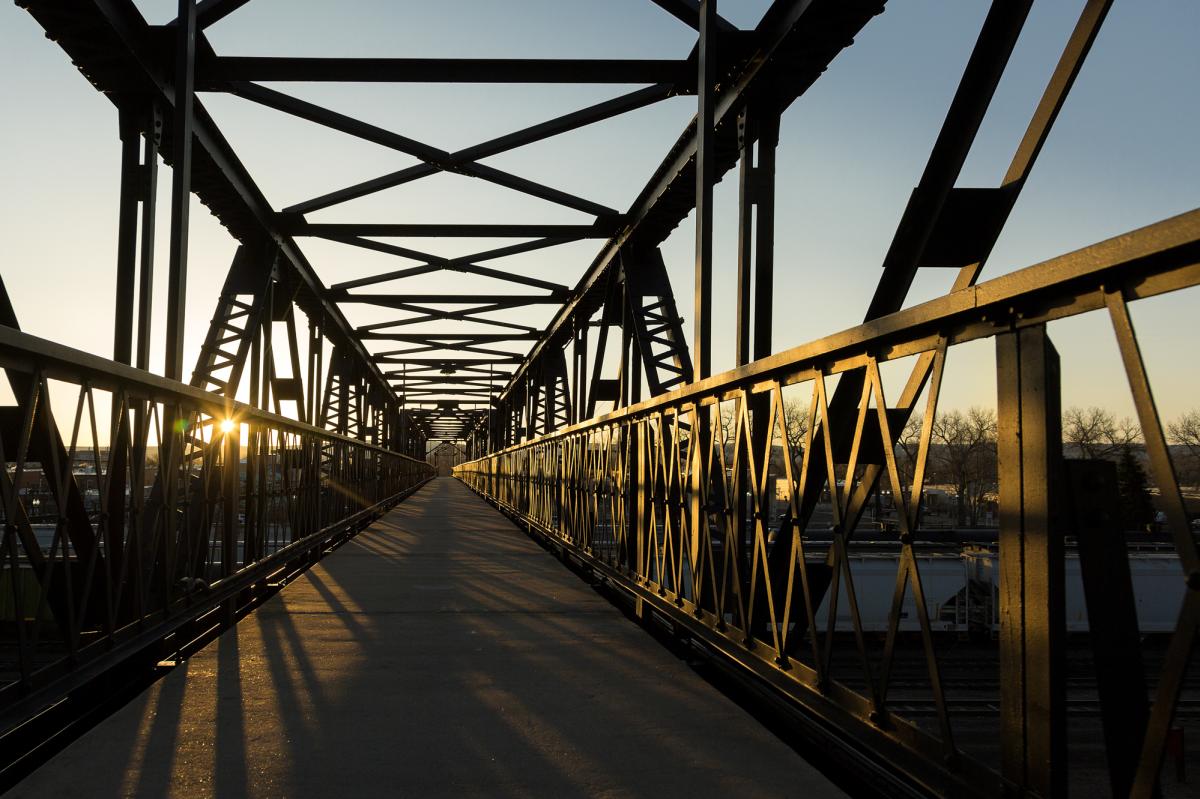 The Pedestrian Footbridge
Laramie was originally founded as a rail town, and as such, the downtown is situated adjacent to a spectacular rail yard. Passing trains are a frequent sight (and sound). 
Built in 1930, the Union Pacific Pedestrian Footbridge is one of only two remaining footbridges of its kind in the United States. The bridge traverses the tracks to connect the two sides of Laramie, and the sharp angles of the bridge's trusses and resulting shadows allow for especially interesting compositions. Its iconic, instantly-recognizable status makes it a great place to snap a photo or two.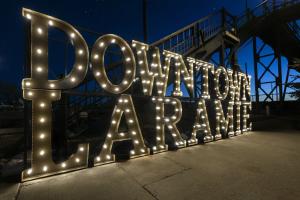 Stroll across the bridge at sunset for dazzling light and views of the historic downtown. As a bonus, the Laramie Main Street Alliance recently installed a fun new sign at the base of the stairs that displays "Downtown Laramie" in large, bold letters that light up at night. Snag a photo here, too!  
Downtown Murals
The colorful murals are one of our favorite things about Downtown Laramie, and for that, we have the Laramie Mural Project to thank. The Mural Project started in 2011 as a collaboration between the Laramie Main Street Alliance, the University of Wyoming Art Museum, and local artists. Since the first murals went up in 2011, we're still adding more. 
The murals make wandering around Laramie's historic downtown especially charming. Take our Downtown Mural Walking Tour to discover murals in community spaces, hidden alleyways, and local businesses. 
Snap a photo of yourself in front of any mural with fantastic results—just choose your favorite and then get your pose on! But if you're looking for suggestions, we have a few. The mural at 352 N 3rd St. spells out "Laramie" in bold letters amidst a backdrop of colorful geometric shapes as is perfect for really announcing where you are. We also love the whimsicalness of "Escape" at the corner of E Garfield St. and South 1st St. as well as the dazzling variety of artistic styles in "Gill Street," located in the parking lot between 1st St. and Grand Ave. and E Garfield St.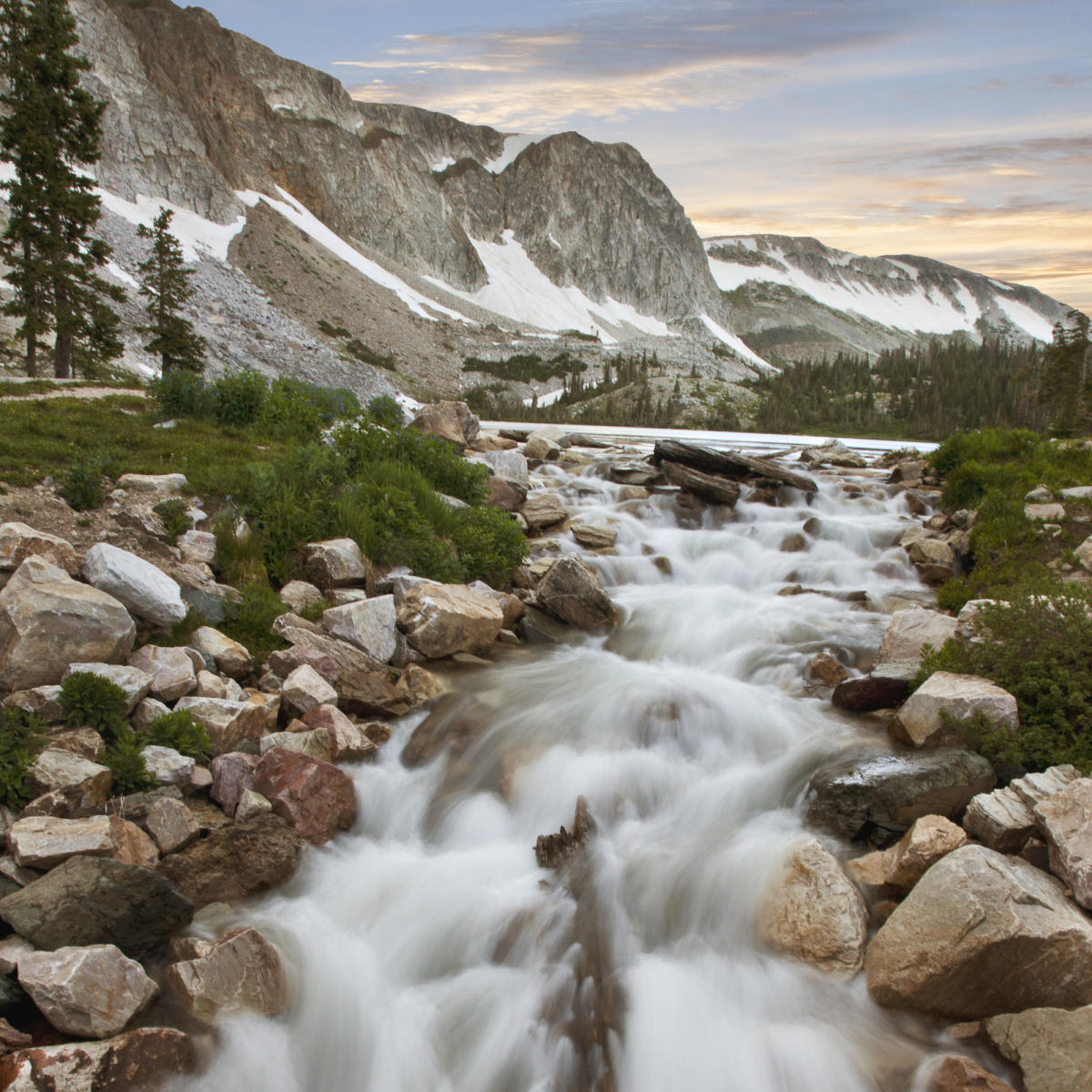 Lake Marie
Laramie's backyard is filled with inspiring landscapes that you will want to remember forever. Just 35 miles west of Laramie, the Snowy Range Mountains offer some of the most breathtaking views in the area, making them an amazing location for photos. Locally known as the "Snowies," this high alpine range boasts over 100 pristine lakes amidst a backdrop of looming peaks of reflective quartzite.
Right off the Snowy Range Scenic Byway / WY 130 is Lake Marie. Lake Marie is an especially beautiful glacial lake that offers multiple accessible photo opportunities just off the parking area, with great views of the peaks. You can find scenic locations just feet from the paved walking path.
If you want to capture the full grandeur of this location, aim to take your pictures at sunrise or sunset when the lake becomes a reflective pool that reveals not only the peaks but also the blazing oranges and pinks of the sky.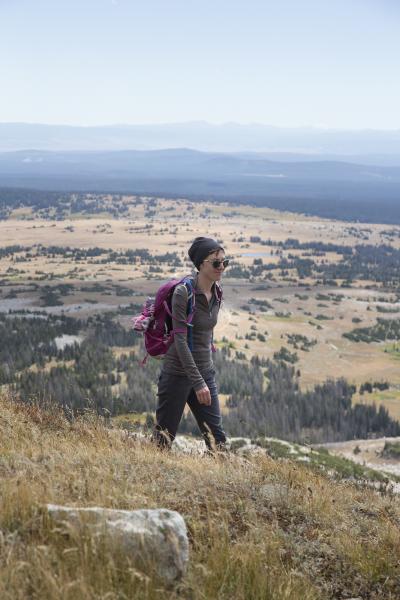 Medicine Bow Peak
Also located in the Snowy Range is Laramie's Everest: Medicine Bow Peak. Medicine Bow Peak enjoys the notoriety of being the highest point in Southern Wyoming, looming just above 12,000 feet.
It's true that getting a photo from this location requires some effort on your part—scaling a mountain, to be exact—but the view from the top is well worth it! You and your camera can capture stunning, unobstructed views of the entire Medicine Bow Range and surrounding valleys, all the way into Colorado! 
There are four trailheads that will lead you to Medicine Bow Peak: Lake Marie Trailhead, Mirror Lake Trailhead, Lewis Lake Trailhead, and Dipper Lake Trailhead. These trailheads vary in distance, and you can access a detailed map of the different routes here. Even if you don't make it to the top, gorgeous views are available all along the trail.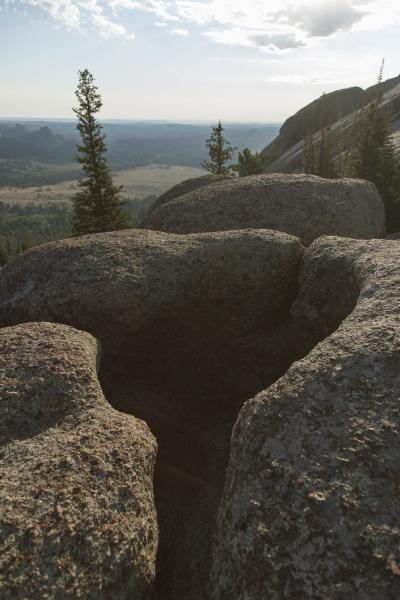 Turtle Rock Trail in Vedauwoo
Rising above the Laramie Valley just east of town are the Sherman Granite outcroppings that form a little slice of paradise known as Vedauwoo (pronounced "Vee-Duh-Voo"). Best-known for its world-class climbing, Vedauwoo is also an amazing spot to play around with your camera. 
The rocky formations of Vedauwoo are a spectacular sight. Gigantic rocks are balanced atop one another in ways that appear to defy gravity. These hoodoos make for fun and unique photo backgrounds, as do cracks and crevices. A hike along the Turtle Rock Trail will treat you to all of these features, including the "Turtle Rock" for which the trail is named—a large outcrop of granite that came into being an estimated 14 million years ago. The trail circumnavigates this impressive rock feature as it moves alongside a meandering creek, patches of forest, and fields of boulders. You won't leave this area without an impressive photo to remember your time and share with friends and family.
For more photo-worthy locations, you may enjoy our Top 5 Scenic Hikes Near Laramie. If wildlife photos are what you seek, also check our guides to the Best Wildlife Spotting Locations.
Note: Brian and Dani Harrington are independent writers contracted by Visit Laramie. Views and opinions expressed here are their own and do not reflect those of the Albany County Tourism Board.
Do you Have an Epic Instagrammable Photo to Share?
Send it to us using the uploader below.