One of the main reasons visitors and locals alike love Laramie is the wide variety of outdoor recreation opportunities that surround our town. The Medicine Bow-Routt National Forest is the main star of Laramie's backyard and encompasses the stunning Snowy Range Mountains to the west and the breathtaking Happy Jack and Vedauwoo Recreation Areas to the east.
Whether you call Laramie and its surrounding areas your home or you come to us as a visitor, we all have a responsibility to be good stewards of the lands on which we recreate in order to preserve their natural beauty for years to come.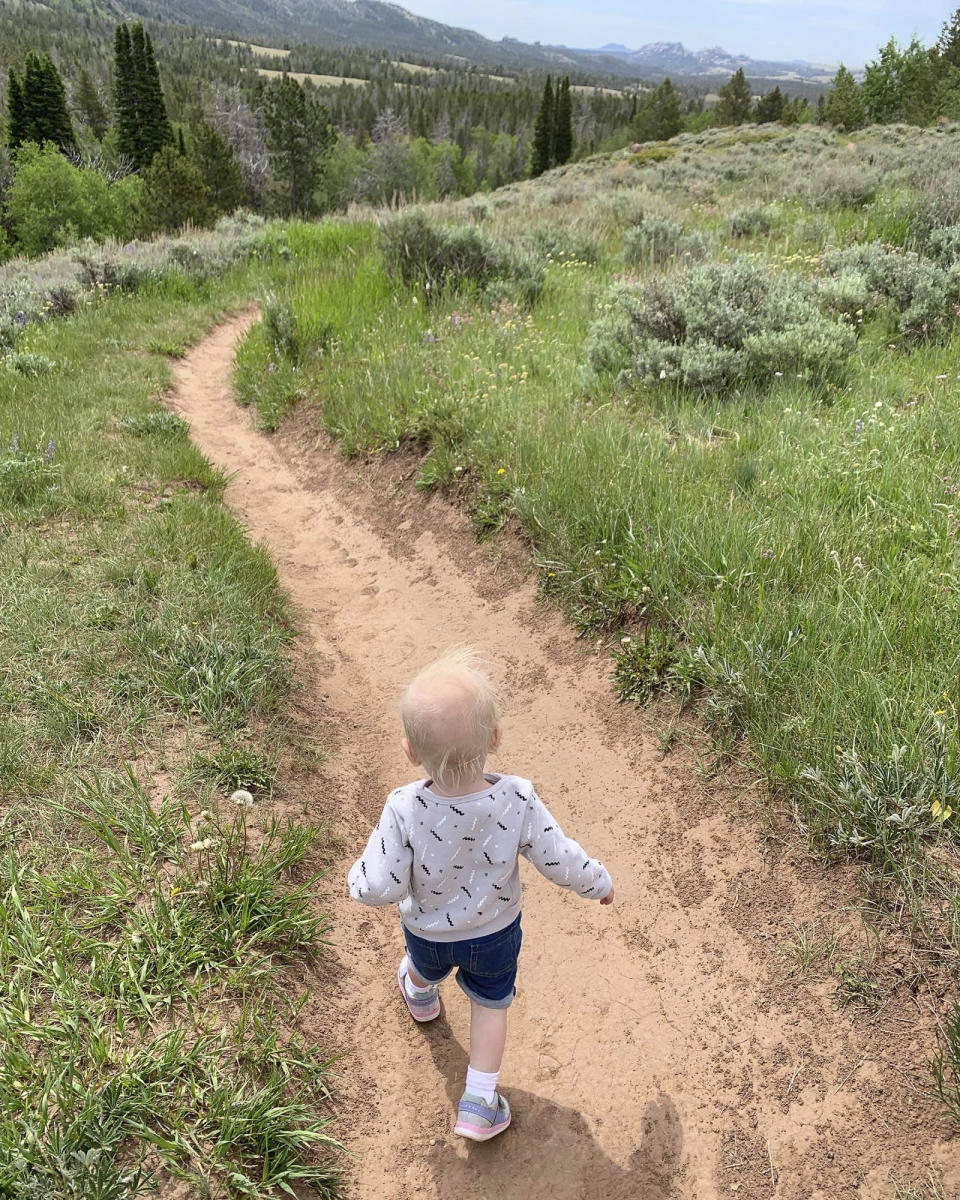 An important but often overlooked part of responsible recreation includes intentionally avoiding the most popular trails and areas that endure the heaviest foot traffic. This does not mean avoiding them indefinitely; rather, it's all about making the occasional effort to visit the hidden gems that do not typically receive as many visitors. In practice, it's a great way to explore new areas and to beat the crowds. 
Enter Laramie's #CowboyCharacterChallenge. The Cowboy Character Challenge comes in the form of a mobile pass that directs you around Laramie's great outdoors to lesser-known trails, campsites, fishing areas, cabin stays, and even local businesses. An important part of the challenge is to follow a code of ethics, the 'Cowboy Code of Ethics,' by practicing Leave No Trace principles and responsible recreation guidelines as you 'check in' to designated locations and explore nature. 
We recently took a crack at the challenge and are here to guide you through the process step-by-step so that you can join, too!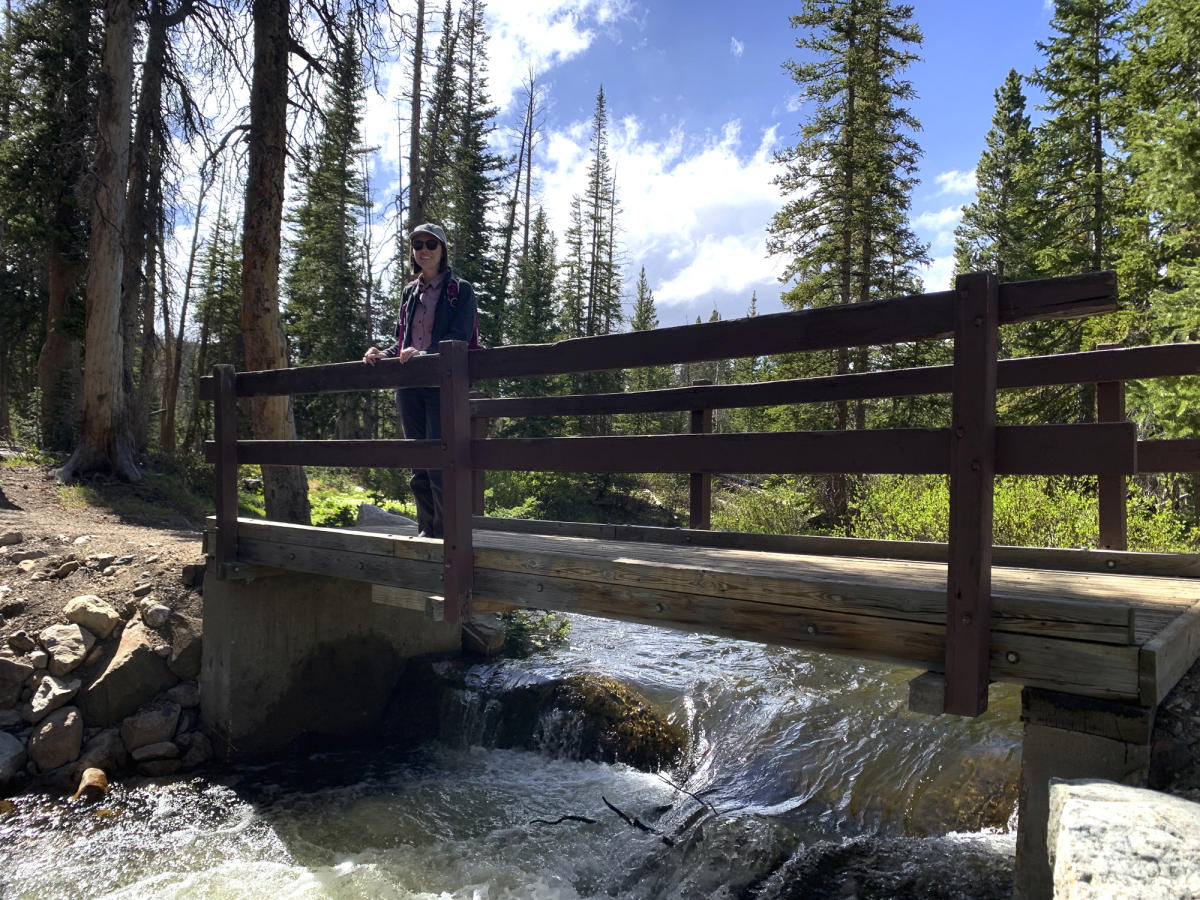 1. Get Your Pass
Visit the #CowboyCharacterChallenge webpage on your mobile and click to download the app. After loading the app, sign in with your Facebook account or create a login so that the app can track your check-ins.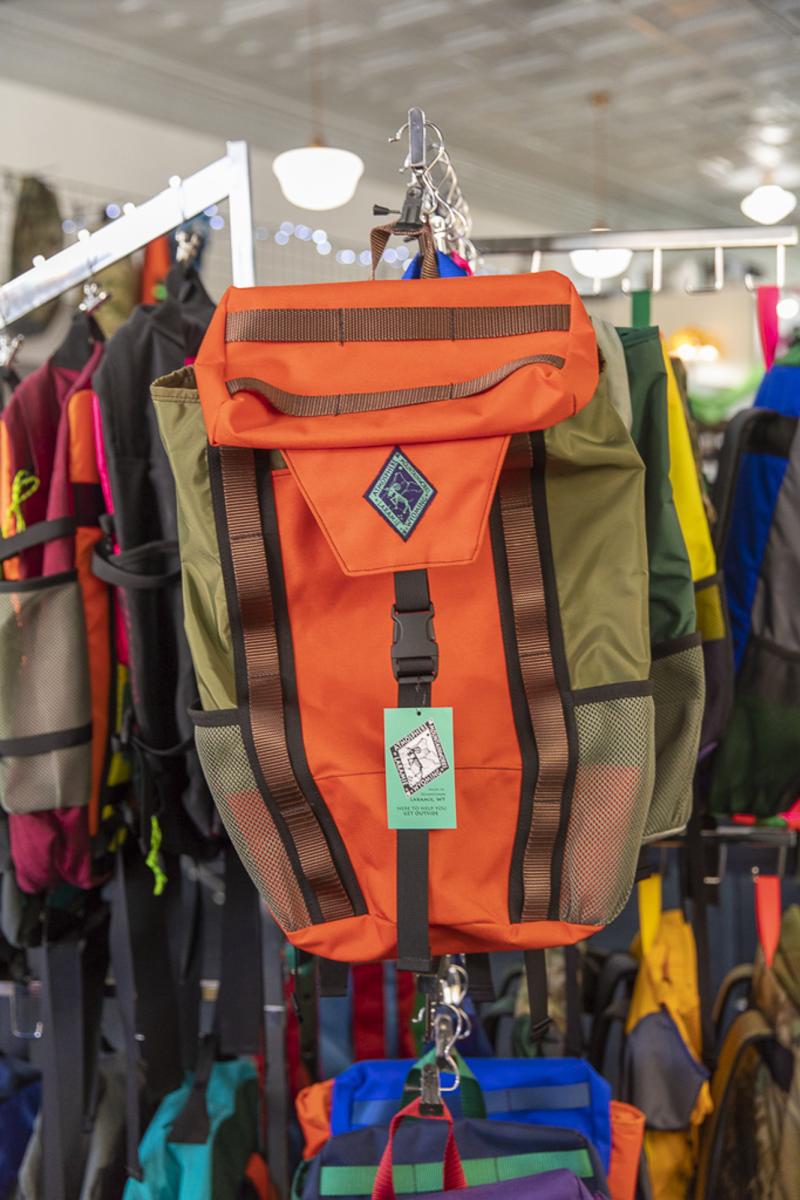 2. Choose Your Adventure
The mobile pass hosts a wide variety of options for your adventure, including cabin stays, hiking, camping, fishing, and even trips to local outdoor businesses, where you can connect with vendors about their take on responsible recreation here in Wyoming. 
Click on "Challenge" from the app home page and you will be taken to a list of designated check-in locations.
In our experience, part of the fun of the #CowboyCharacterChallenge is the sense of adventure it offers by encouraging you to go places you may have never heard of or wouldn't have thought to visit otherwise. Having a limited list of options also cuts down on decision-making fatigue and keeps things simple, especially when there is so much to do and see in the Laramie area!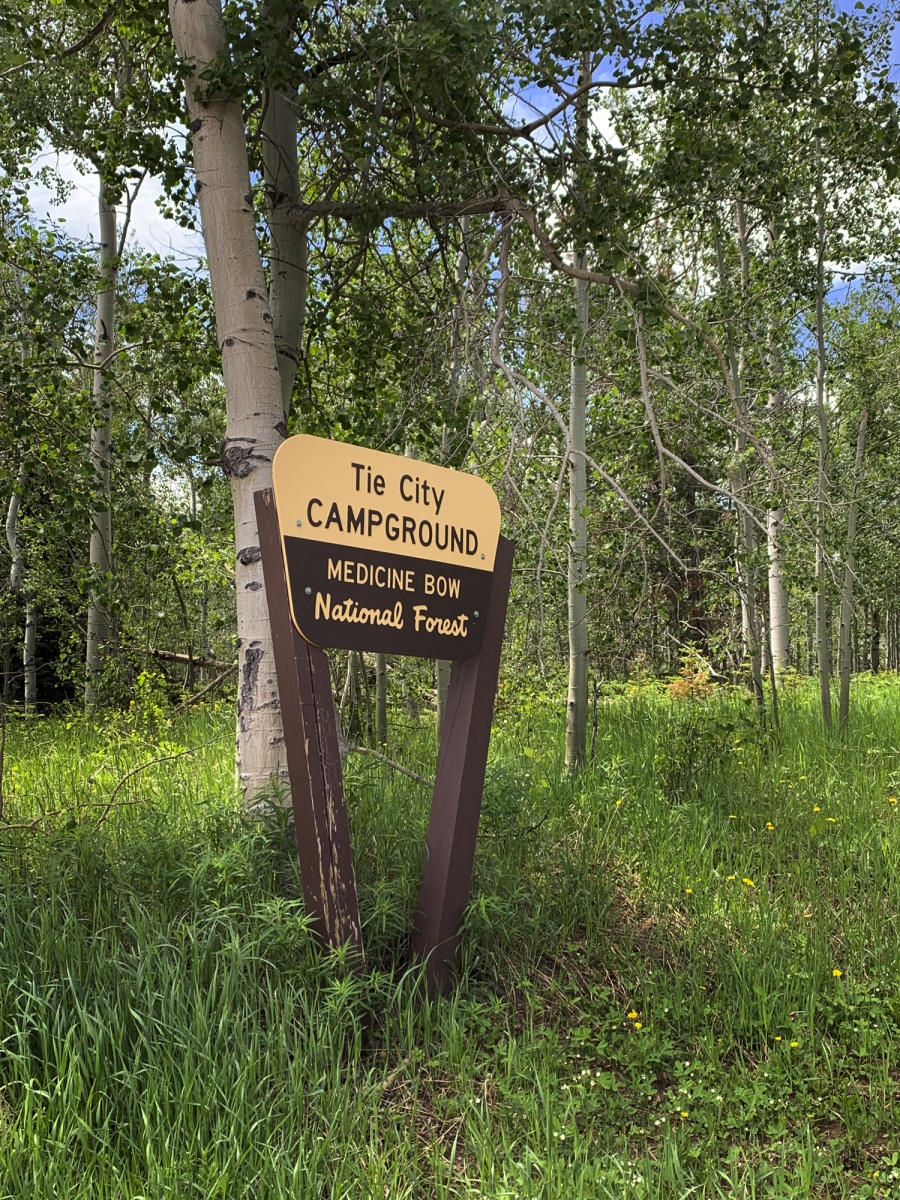 3. Check-In
Once you've chosen your destination, you are asked to 'check-in' upon arrival by clicking "Check In" while your location services are enabled. In practice, you most likely won't have cell service, but as long as you have loaded the app previously, all of the trail information and GPS signal should be available. That's right, even without service!
While not a requirement of the challenge, it's great to share pictures of your adventures on social media using the hashtag #cowboycharacterchallenge in order to connect with other recreators. 
4. Explore with Cowboy Character
Now that you've taken care of the logistics, it's time to explore and experience the natural beauty all around you. Take a moment of pause to ground yourself in a feeling of respect and sacredness toward the land while acknowledging your responsibility as a recreator to do as little harm as possible. Establish a Leave No Trace mindset, stick to designated areas, pack out what you packed in, resist any urge to grab a natural souvenir, and respect wildlife and fellow recreators. These practices will ensure that we are all able to enjoy Laramie's beautiful outdoor spaces for generations to come.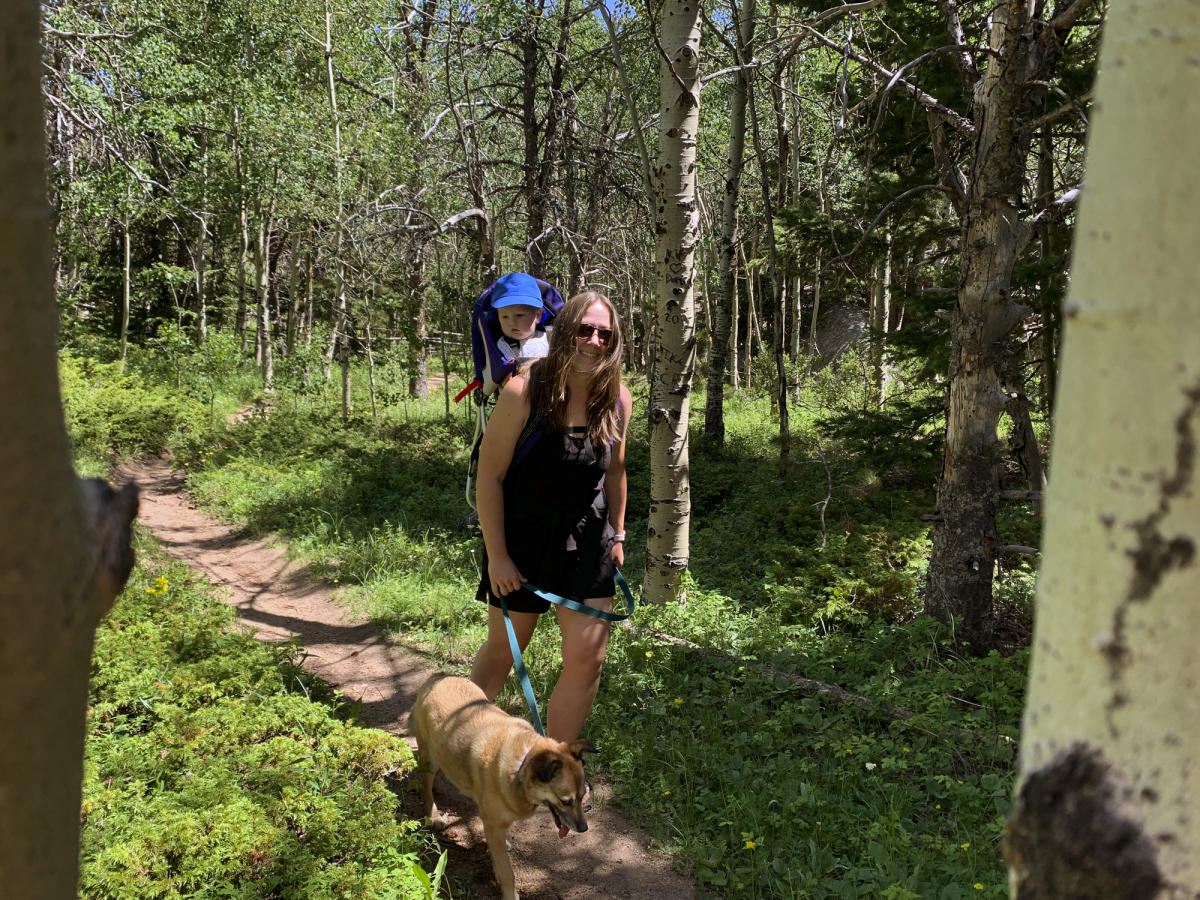 5. Keep Going For Your Chance to Win a Prize!
Once you've checked in at one location, you'll be a pro at navigating additional check-ins, so keep the momentum going! Not only will you get to experience more of Laramie's great outdoors, but you'll also have the opportunity to win prizes if you check in at enough destinations. For 2023's challenge, five check-ins gets you a Cowboy Character sticker. 10 check-ins gets your choice of Nalgene water bottle or coffee travel mug. 20 Locations gets you a free Range Leather hat! And completing the challenge at each level is another entry in for the grand prize giveaway. So get out there and explore responsibly!