Social Distancing Road Trip
Social distancing got you down? Don't worry, this Social Distancing Road Trip itinerary will get you locals out of the house while still doing your part to flatten the curve. Laramie has many great opportunities to experience history, art, food, and nature—often without even having to leave the comfort (and safety) of your own car. So, grab your mask and your hand-sanitizer and check out these fun and safe ideas.
Road Trip Stops Without Leaving Your Car
It is easy to develop a little "cabin fever" with all the social distancing these days. However, that doesn't mean you can't have a little fun too. There are many things to see in Laramie and the surrounding area that don't even require you to step foot outside your car.
Downtown Mural Tour
The Laramie Mural Project is a city-wide art endeavor featuring dozens of talented local artists. Some of the murals were even contributed to by community members. To get the full experience of these magnificent art works, follow the tour laid out by the Laramie Mural Project. A brochure of the murals can be downloaded on our webpage.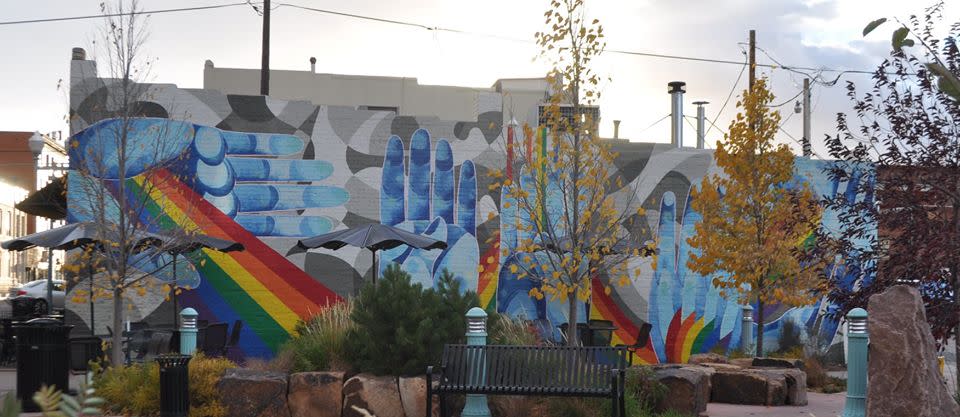 Downtown Historic Tours
 Step back into the wild west of Laramie's past, see the buildings and hear the stories that made Laramie what it is today. Many of downtown Laramie's historic buildings date back to the 1800s. From the beautiful turn-of-the-century architecture to the dramatic tales of days gone by, this is a fun tour for anyone who appreciates history. Learn more about the Historic Downtown Laramie Tour here. 
The Old Lincoln Highway Tour
Another great Social Distance Road Trip itinerary idea is the Old Lincoln Highway. The Lincoln Highway was established in 1913 as the first coast-to-coast highway. The original route traversed the country from Times Square, New York City to Lincoln Park, San Francisco. A portion of the highway went right through Laramie Basin. While the highway has changed significantly since days gone by, there is still so much history to appreciate. For more information on the Old Lincoln Highway and to download a tour brochure, please visit our website.
Stops to Stretch Your Legs
What could be better for a Social Distancing Road Trip than some true distances? After practicing safe social-distancing in your car for a while, you will probably need to stretch your legs. Luckily, the Laramie area's wide-open spaces make it easy to get out while still being safe. Due to state restrictions, picnic and restroom facilities may be closed. Also, if you do meet a fellow adventure on the trails, make sure to keep a minimum of 6-feet distance!