Summer in Wyoming is breathtakingly beautiful. Surrounded by the lush Medicine Bow National Forest and nestled into the foothills of the spectacular Snowy Range Mountains, Centennial, Wyoming takes the beauty and magic to new heights.
Just a short half-hour drive from Laramie, Wyoming, and only a few hours from Denver International Airport, Centennial is a perfect place for a summer weekend getaway. Actually, with so much to do and see, you might want to stay more than just a weekend.
Where to Stay
The Centennial area has accommodations ranging from luxury to rustic. You are sure to find a place to stay to suit your taste and budget.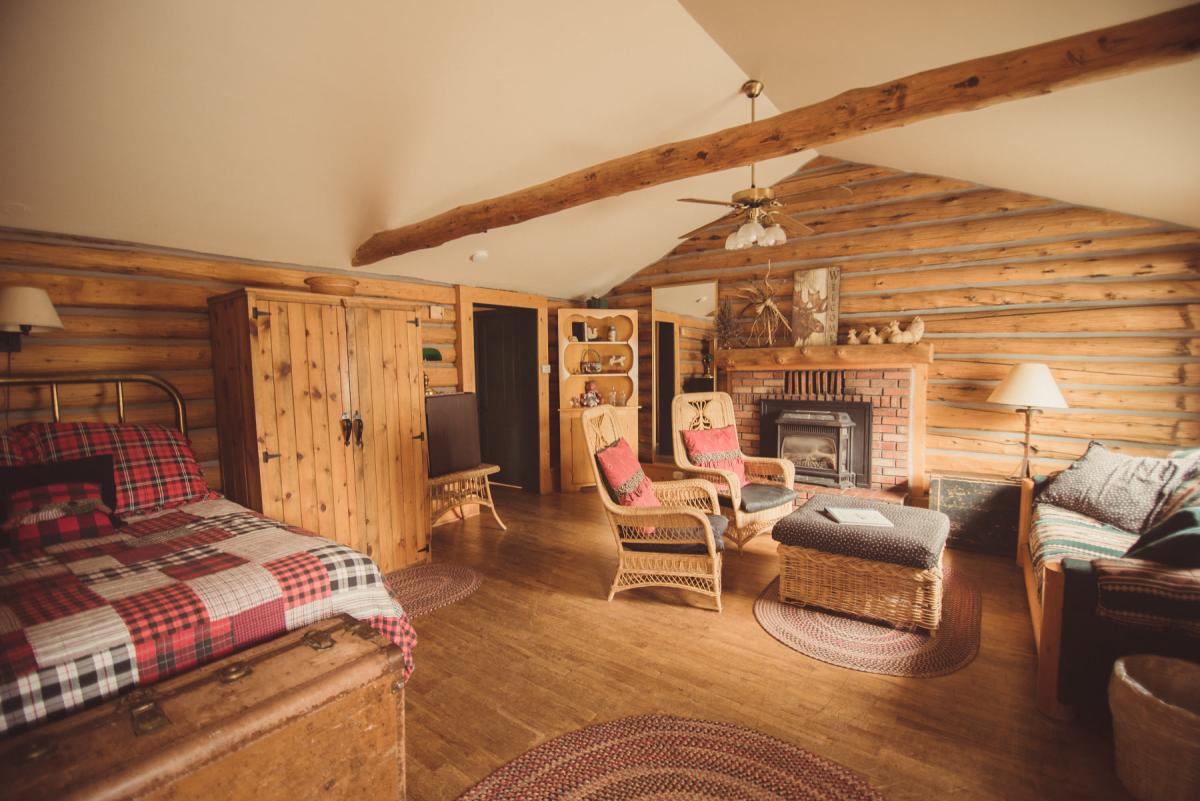 A cozy cabin interior at the Vee Bar Guest Ranch (photo credit Ardent Photography and Vee Bar Guest Ranch)
Lodges & Hotels
The Centennial area provides several options for lodging. The Old Corral Hotel & Steakhouse, and Mountainview Historic Hotel are both located in the town of Centennial and provide rooms and suites with all the comfort of home and gorgeous views of the Centennial Valley.
Cabins
Want to experience even more of the majestic mountain beauty surrounding Centennial? Just west of Centennial on Highway 130 are several options for cabin rentals. Snowy Mountain Lodge, Mountain Meadows Cabins, and Brooklyn Lodge Bed & Breakfast offer cozy cabins with a variety of sizes and amenities. Additionally, the U.S. Forest Service has several cabins and a former fire lookout station available to rent throughout the Medicine Bow National Forest.
There are also a variety of individual cabins and private homes available for vacation rentals. See more on our Accommodations page.
Vee Bar Guest Ranch
If you are after a truly unique and quintessential Wyoming western experience, the Vee Bar Guest Ranch is the place. Stay in one of the beautiful suites or cabins and enjoy delicious meals. The ranch also provides an amazing array of activities, including: horseback riding, fly fishing, trap shooting, archery, cattle work, river tubing, a kid's activity program, and more.
Camping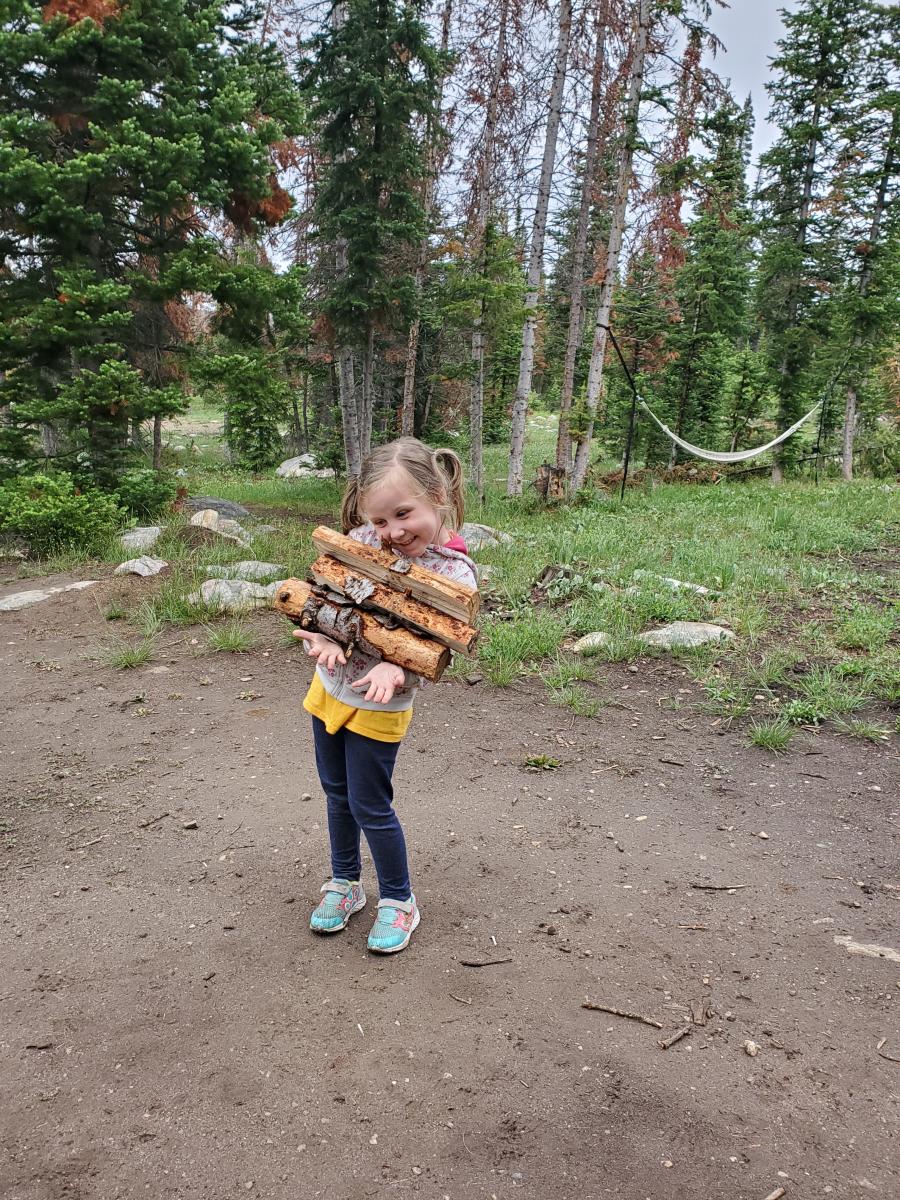 Gathering wood for the campfire (photo credit Leah Veinbergs)
It doesn't get much closer to nature than camping in the Medicine Bow National Forest. There are a variety of developed campgrounds available on a first-come, first-served basis. These campsites typically provide a fire ring with a grate and picnic table at each site. Most campgrounds also have trash service, potable water, and pit toilets. Many sites can accommodate RV's and camper trailers, although there are no hookups. Dispersed camping is also allowed in most areas of the national forest. For more information on camping in the Medicine Bow National Forest, visit the U.S. Forest Service webpage. You may also enjoy these posts on camping in the Laramie and Centennial area: Camping with Kids in the Laramie Area, Local Favorites-Camping, and 6 Things to know Before Camping in Wyoming.
Where to Eat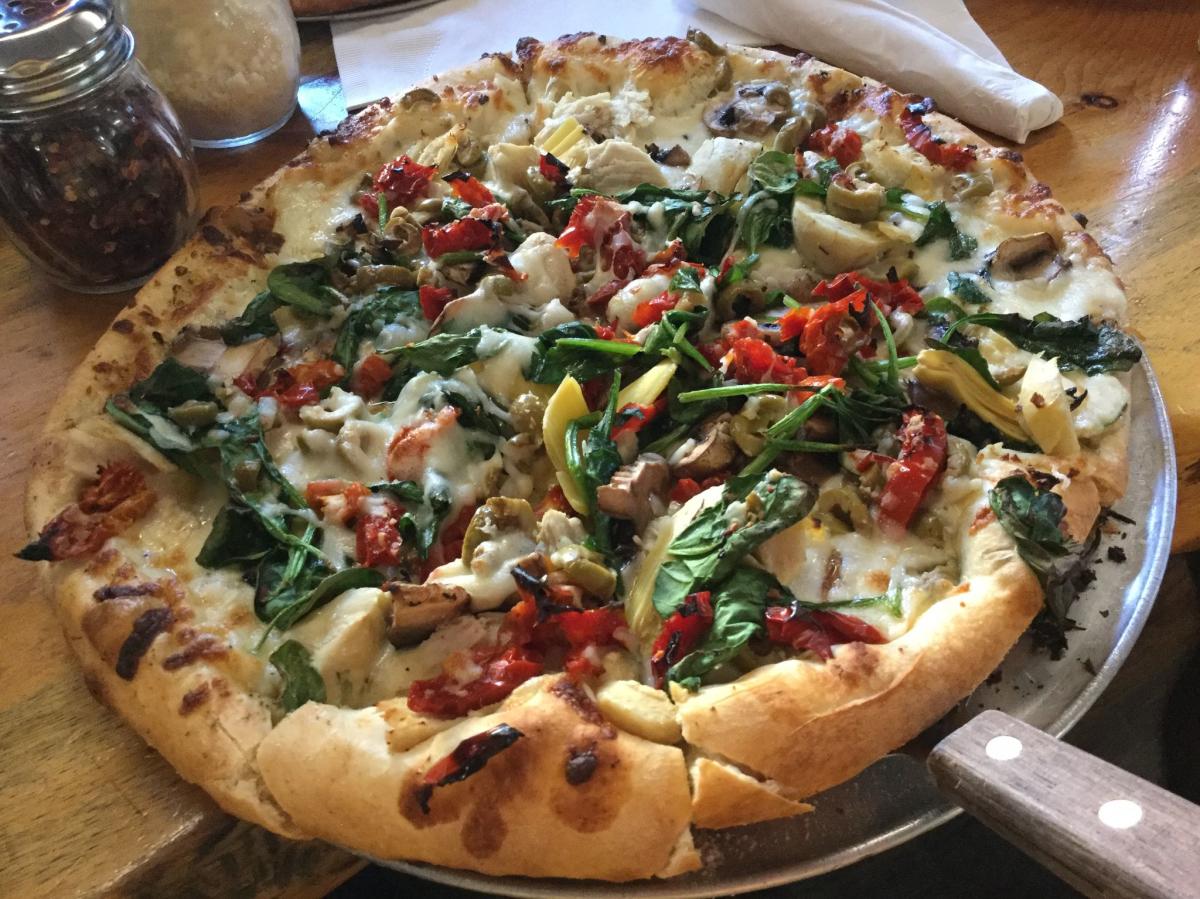 A tasty-looking pizza at Bear Bottom Bar and Grill (photo credit Bear Bottom Bar and Grill)
There are several fantastic options for every meal of the day in Centennial. The Trading Post Restaurant & Bar serves delicious breakfast, lunch, dinner. The Bear Bottom Bar and Grill, with its gorgeous outdoor seating area, live music, and amazing menu options, will also be serving all three meals this summer. The Historic Mountainview Hotel features a scrumptious breakfast and lunch menu, as well as an espresso bar. For a delectable steak dinner, The Old Corral Hotel & Steakhouse can't be beaten. They are open for lunch and dinner and also have a lovely outdoor seating area.
Another great way to enjoy your meal is to take it up the mountain as a picnic. There are many lovely picnic areas in the Medicine Bow National Forest. Get takeout from one of the great restaurants above, or pack your own!
 
What to Do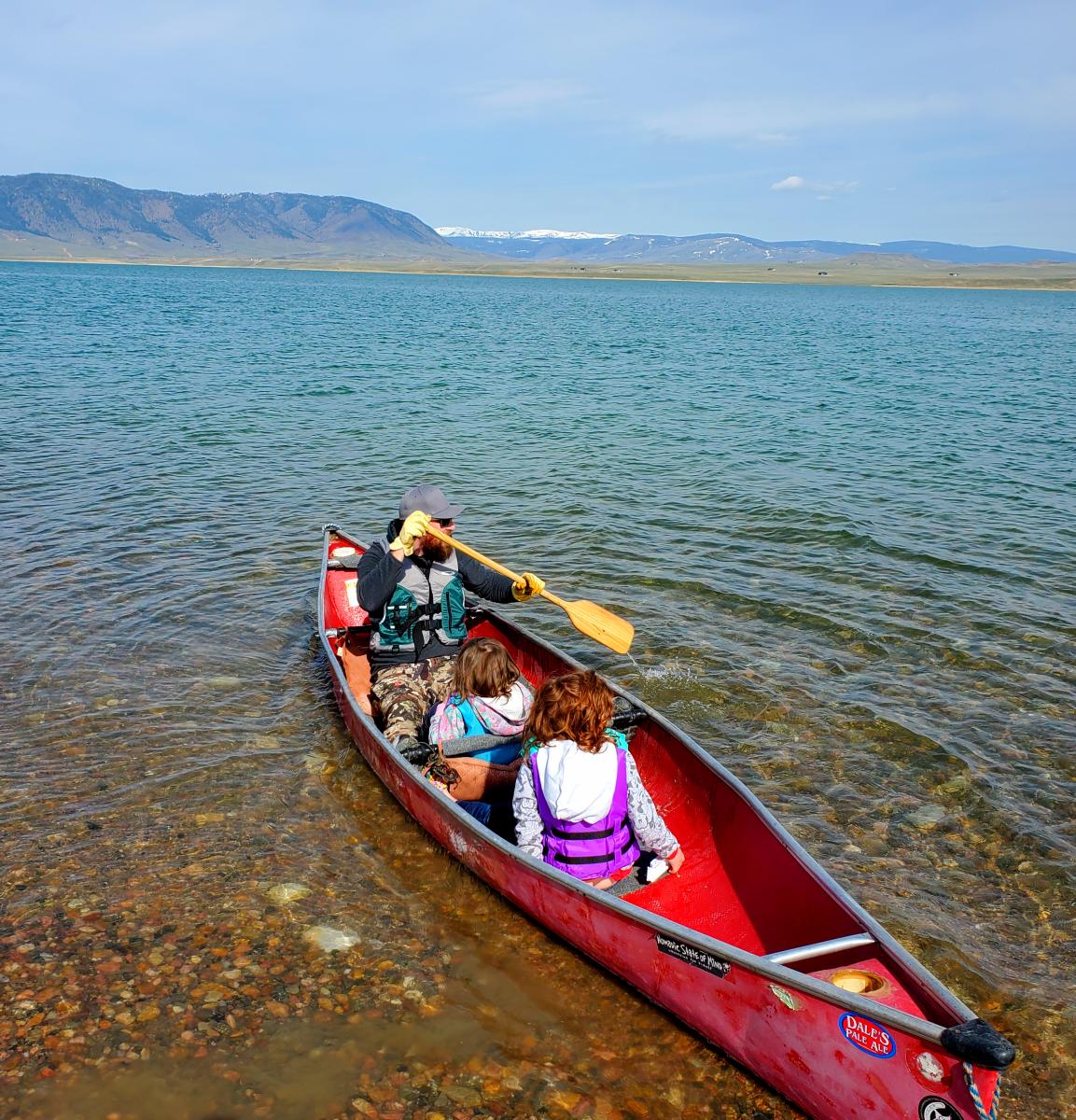 Fishing and canoeing on Lake Hattie (photo credit Leah Veinbergs)
Snowy Range Scenic Byway
If you're in the mood for a drive, the Snowy Range Scenic Byway (Highway 130) offers spectacular views of Medicine Bow Peak, gorgeous evergreen forests, and crystalline mountain lakes. The 29-mile drive offers ample opportunities for stopping at scenic overlooks, picnic areas, and hiking trails. 
Hiking
The Medicine Bow National Forest has some of the best hiking in Wyoming. The intricate webs of trails offer varying levels of difficulty. Everyone, from novice to hardcore backcountry hikers, is sure to find a hike to suit their taste.
One of the most popular hikes is to the top of Medicine Bow Peak. The views from the 12,000+ foot elevation are absolutely stunning. There are multiple trailheads, of varying length and difficulty, which lead to the summit: Lake Marie Trailhead, Mirror Lake Trailhead, Lewis Lake Trailhead, and Dipper Lake Trailhead.
For a less-demanding hike, try the Lake Marie and Lake Marie Falls hike. This one-mile hike is beautiful and easy enough for young children. The first ¼ mile of the hike is even paved. There is also a lovely picnic area nearby.
Water Activities
The lakes and streams near Centennial, both on the mountain and on the prairie, offer anglers opportunities for both bobber and fly fishing. Only some lakes allow motorboats, so a canoe or kayak may be a better choice. Even if you don't have a boat or canoe, there is still plenty of good fishing to be done from shore, or consider renting an inflatable kayak in downtown Laramie. For more information on fishing in the area around Centennial, see our post Top 5 Lakes to Fish on the Laramie Plains and our Fishing page.
One of the most peaceful and beautiful ways to enjoy the lakes is kayaking, canoeing, or paddleboarding. There is something very pure about gliding across the glassy mountain waters under your own power. Kayaks and paddleboards can be rented in the town of Laramie at The Paddle House.
Wildlife Watching
Wyoming is home to some truly fascinating and beautiful wildlife. Moose, elk, deer, and bears inhabit the Medicine Bow National Forest, while pronghorn and coyotes can be seen on the prairie. The area is also a great place for birding. The Hutton Lake National Wildlife Refuge is only about 45 minutes southeast of Centennial. This nearly 2,000-acre refuge was established in 1932 as a nesting and breeding habitat for birds and other wildlife. 146 species of birds have been recorded at the refuge, as well as pronghorn, jackrabbits, coyotes, foxes, weasels, and prairie dogs.
To make the most of your wildlife watching experience, you will want to go early in the morning or just before dusk. Make sure to bring binoculars or a spotting scope, as most animals will keep their distance from humans. For more tips on where and how to view wildlife in the area see our post, Best Places for Viewing Wildlife in the Laramie Area.
Deerwood Ranch Wild Horse Ecosanctuary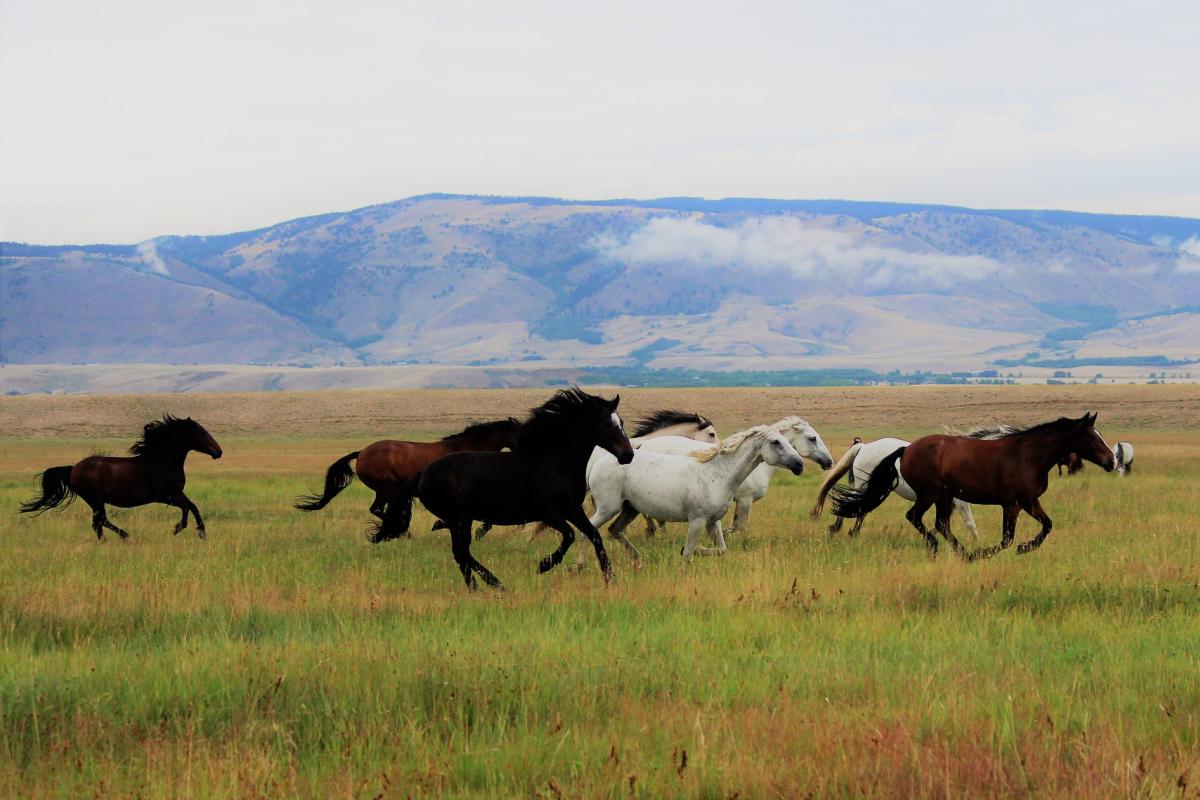 Wild mustangs running on the Deerwood Ranch (photo credit Deerwood Ranch Wild Horse Ecosanctuary)
Visit the Deerwood Ranch and get a first-hand look at a remarkable program. The first of its kind, a partnership between the Bureau of Land Management and private landowners was established to protect and preserve the legacy of Wyoming mustangs. Around 350 mustangs roam the 4,700-acre ranch. This is a truly spectacular place to visit. Tours of the ranch must be booked 48 hours in advance.
The Town of Centennial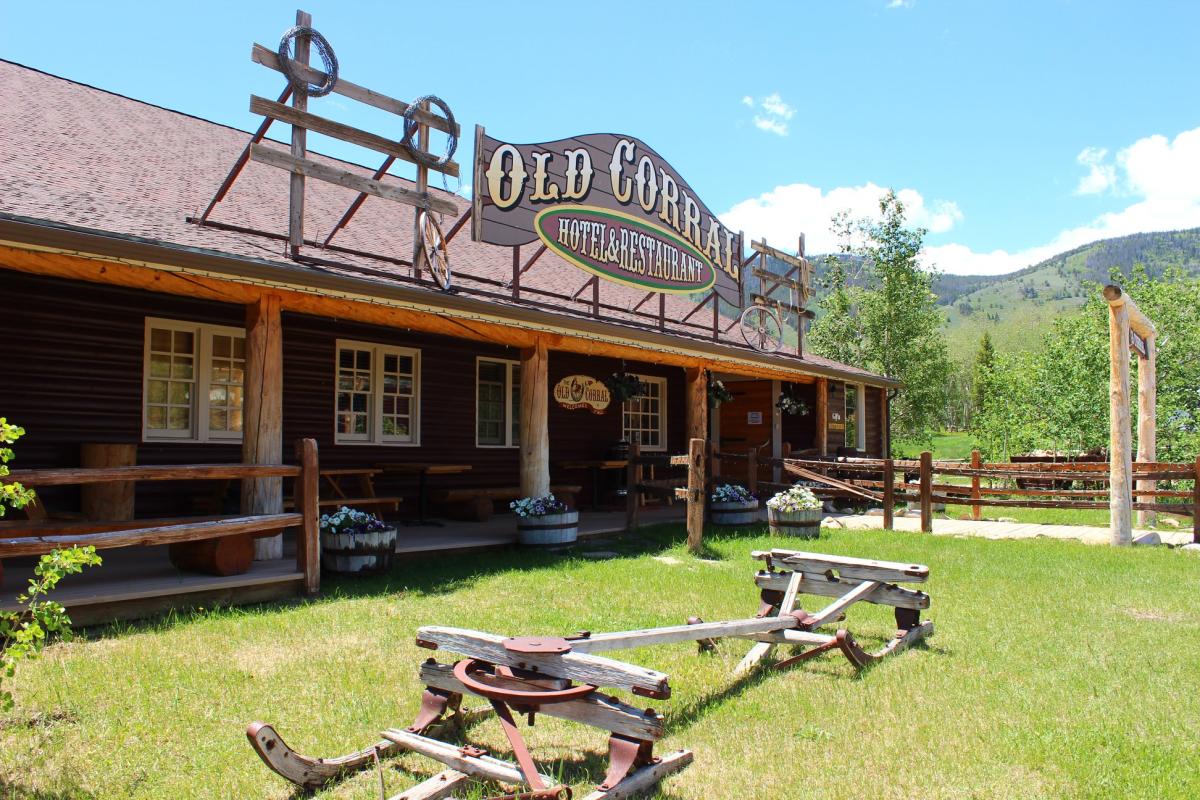 A great place to stay, dine, and shop (photo credit The Old Corral Hotel and Steakhouse)
The town of Centennial itself offers several fun activities. The gift shop of The Old Corral Hotel and Steakhouse is a great place to find a souvenir. Also, The Country Junction has wonderful souvenirs, home decor, and the absolute BEST homemade ice cream.
Don't miss the Nici-Self Museum for a trip back in time. The free museum has several historical buildings and explores the area's mining, ranching, and lumber history.
Centennial certainly has plenty of fun waiting for your next weekend getaway. Plan your summer trip soon!
You may also enjoy: Easy Hikes for Beginners in Laramie, Nature Activities for Families, and Local Favorites—Best Mountain Biking Trails.