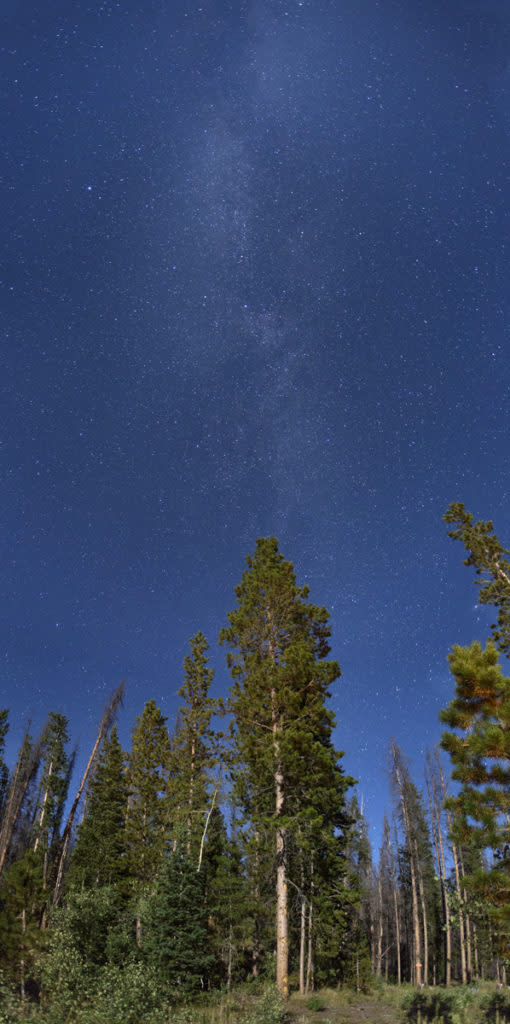 Camping in Wyoming is one of those quintessential "summer" activities. Nothing compares to huddling around a campfire under the stars and waking up in a sun-drenched tent with little more to do than get up, sip some coffee, and contemplate your many options for spending a beautiful day outdoors. Not only does camping provide the perfect reprieve from the doldrums of everyday life, but it also offers a great way to get an early start on a hike or a fishing expedition and to have a deeper experience with nature.
A few general tips: camping in Wyoming (especially at higher elevations) can pose some special challenges in terms of temperature and weather changes, so be sure to prepare for many different conditions. Remember that the sunrise and the granite peaks will be well worth the extra clothing you'll need to bring. Additionally, drought is an increasing problem in the West, bringing with it a higher danger of fire. With this in mind, be sure to stay up to date on what regulations impact campfires, and take care to ensure that your campfire is completely extinguished before walking away.
Choosing a good site can make your camping experience all the more memorable. However, like asking an angler to share their secret spot, getting camping advice from Wyomingites can be like pulling teeth! Fortunately, a few Laramigos (Laramie Locals) were willing to share some of their favorite places to pitch a tent or park a camper. And really, in the outdoor spaces that surround Laramie, it's difficult to choose poorly. Lets jump directly into camping in Wyoming and discover some locals favorite (and possibly secret) spots!
---
Author's Favorites
---
Before getting to the locals' recommendations, I'll share a few of my own. First up is the Sugarloaf Campground. Located just above the banks of the Lewis and Libby Lakes in the Snowy Range Mountains, this high-altitude campground is extremely well-located. With several trailheads nearby, it provides convenient access to hiking (Medicine Bow Peak, anyone?) and fishing, and at night, it offers some of the best stargazing anywhere. Because it is the highest campground in the Range, note that it typically doesn't open until mid-July.
If you are looking to stay a bit closer to Laramie (and to sea-level), the Tie-City Campground is a great option. Just 10 miles from Downtown Laramie and a mile off of Interstate 80, this convenient campground scores points for being a stone's throw from some of the best mountain biking trails in the area. The beautiful Vedauwoo Recreation Area is also nearby. Space at this campground is limited, so be sure to get there earlier rather than later to secure your spot.
Now let's hear from some more Laramie locals about their favorite places to camp:
---
Local Favorites - Camping Spots
---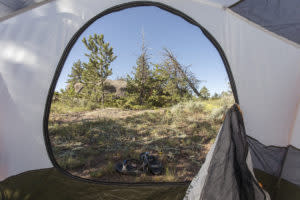 "Curt Gowdy State Park is a great place to camp and fish. The access is easy and it's got plenty of space to get away and explore. Bring your mountain bike and climbing shoes for the full value experience!" - Rob Joyce - Laramie Local
"Rob Roy, Lake Owen, and Brooklyn Lake in the Snowies are great general campsite spots that don't require expert level camping skills." - Kyle Spradley - Laramie Local and Professional Photographer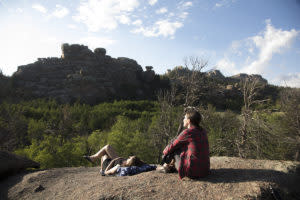 "My favorite camping spot is Vedauwoo, it is unlike any place I have ever camped. I have seen the best sunsets from here, and the rocks glow, truly a golden hour in the evenings." - Caley Meyers - Laramie Local
"The Vedauwoo Campground is a great place for kids to climb among boulders and explore caves. We also love the Silver Lake Campground in the Snowies." - Britt Thompson - Laramie Local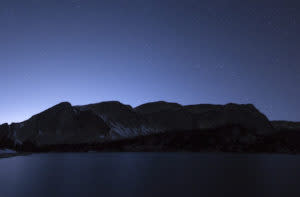 "My favorite place to camp is on the Snowy Range Mountains. It offers a nice blend of seclusion and accessibility." - Jordan Collingwood - Laramie Local
"I guess I'd recommend camping at Vedauwoo because the rock features are so cool and you might see a moose!" - Kaley Holyfield
"I love camping at Pickaroon Campground on the North Platte River. It is quite a long haul to get down into it, but the reward is the ability to fly fish in the early morning. You get that feeling like no one is around, except maybe a few bears and eagles on their way to fish." - Sara Haugen - Visit Laramie Marketing Manager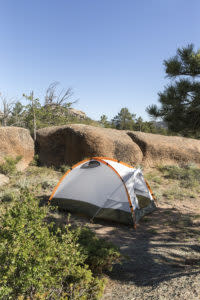 "Sugarloaf has been a great place for our family to camp in the Snowy Range Mountains. The wildflowers in July are beautiful. We are so close to hiking and various mountain lakes for fishing. Endless exploration in that area." - Ellen Deegan
"Curt Gowdy State Park is a great place to toss your tent or park your RV and offers recreation opportunities for the whole family. Remember that we are only offering camping with reservations." - Patrick Harrington - Superintendent of Curt Gowdy State Park
"I do really like the Vedauwoo campground if a spot is available. It's just great access to the forest and rocks there." - Jeff Smith - Laramie Local
Click here for more info on area camping. Not into roughing it outside? Check into luxury with one of our lodging partners instead. You may also enjoy some of our other blogs, "Local Favorites – Laramie Area Hiking Trails," "Camping with Kids in the Laramie Area," and "6 Tips for a Successful Hiking & Backpacking Trip in Wyoming."
Note: Brian and Dani Harrington are independent writers contracted by Visit Laramie. Views and opinions expressed here are their own and do not reflect those of the Albany County Tourism Board.