Laramie is known not only for outstanding and easy-to-access outdoor recreation, but also for a rich cultural scene, a vibrant and historic downtown, and all the perks that come with hosting Wyoming's only four-year university. This unique combination makes Laramie an excellent location for a weekend getaway.
Summer is Laramie's season of glory and is much anticipated among the locals, resulting in an air of jubilance and increased activity throughout the city. Laramie's elevation clocks in at over 7,200 feet, meaning the temperatures are pleasant but not sweltering. It's an ideal time to visit. 
Come join us for summertime on the mountain! Below is a sample itinerary to help you plan the perfect summer weekend getaway in Laramie.  
Friday: Farmers' Market & Downtown Laramie
We're assuming an arrival in Laramie sometime in the afternoon. Getting here is easy given Laramie's proximity to the Denver International Airport (DIA), which has connecting daily flights to the Laramie Regional Airport. Alternatively, driving from Denver only takes a couple of hours, and if you're coming to us from elsewhere, we're conveniently located right off Interstate 80.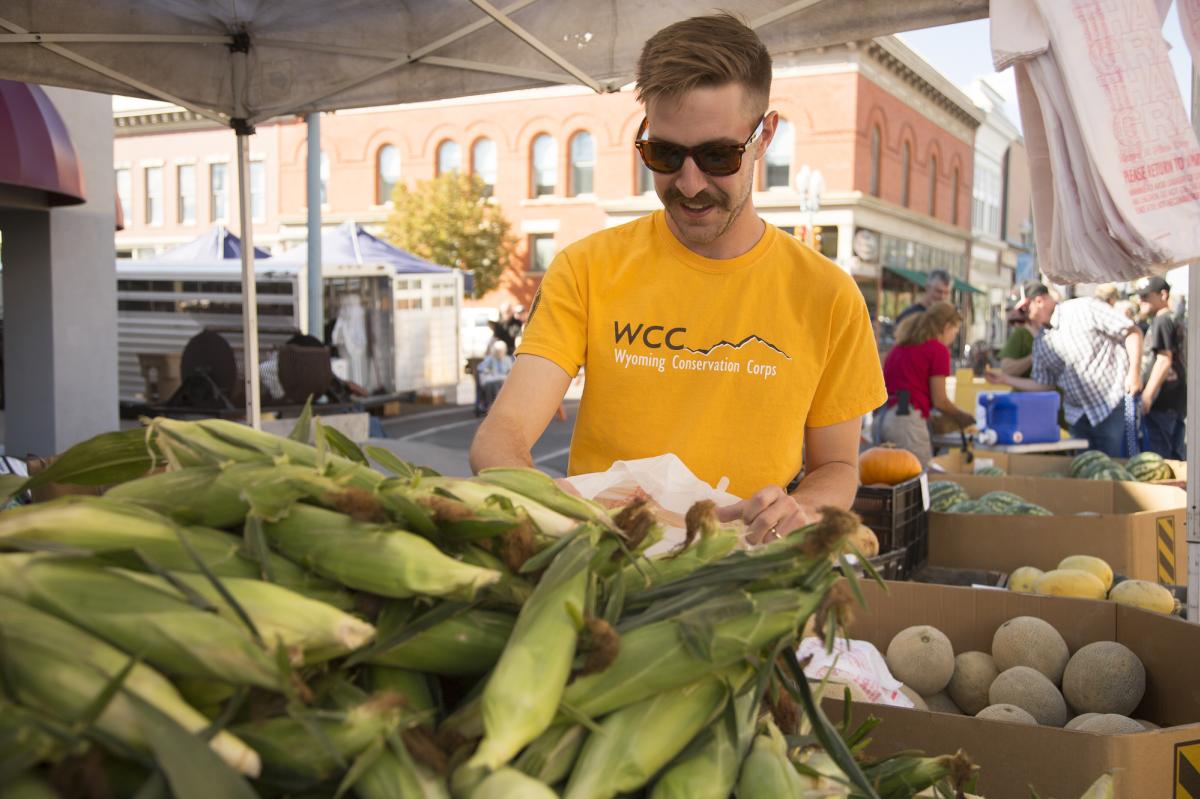 Once you've arrived and settled into your accommodations, head to Depot Park in Downtown Laramie for the Laramie Farmers Market. The Farmers Market runs every Friday from 3pm - 7pm from the end of June through September and offers not only fresh produce, but also live music, handmade goods, local art, seasonal cocktails and beer, and a wide variety of delicious food vendors. Strolling around the festive atmosphere is simply a pleasure. 
Because Depot Park is located downtown, it's easy to venture off further into Laramie's charming Historic Downtown, and we highly suggest you do. You can pop into the local shops and art galleries as you enjoy the old west architecture and the colorful murals all around you. 
The Farmers Market features some incredible food vendors, so for dinner, all you have to do is decide which cuisine best suits your mood. Picnic tables are available both inside the park and at the First Street Plaza several yards away. 
Hit the hay at a reasonable hour to prepare for some outdoor adventuring the following day.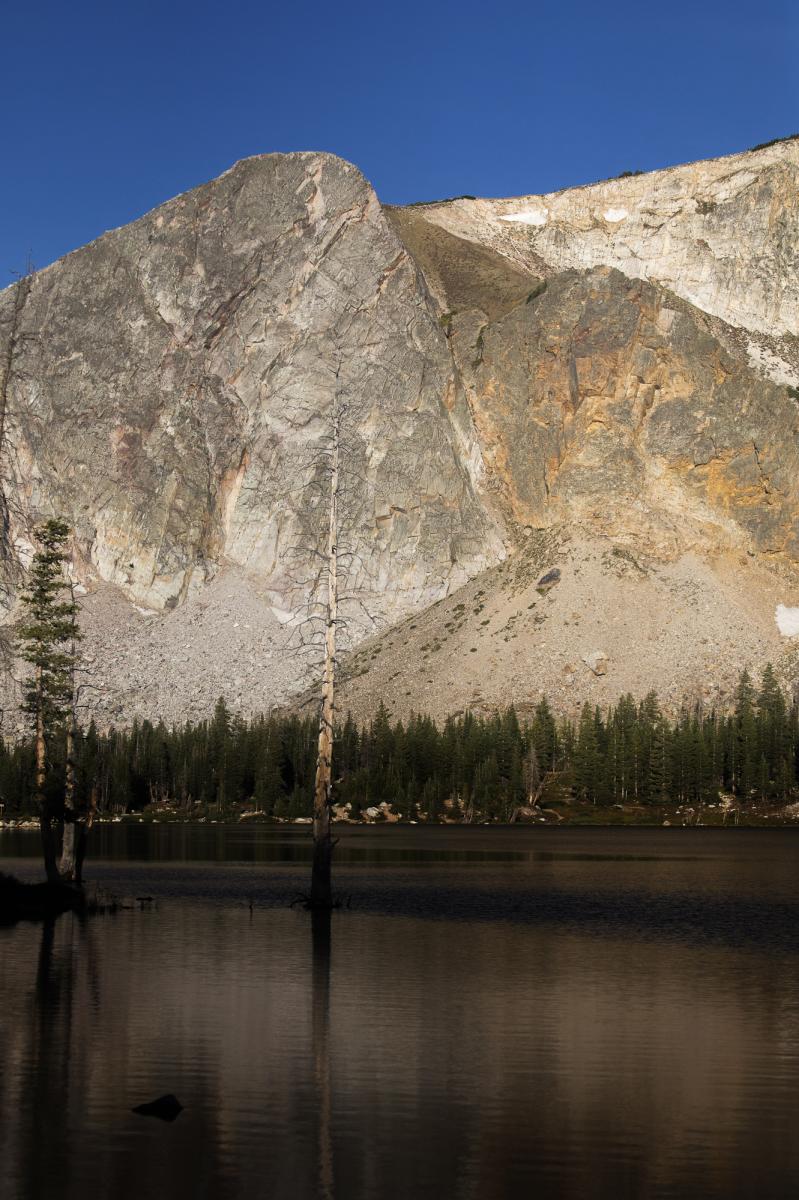 Saturday: Snowy Range Mountains & In-Town Attractions
Rise and shine for a 7:30 am departure to the beautiful Snowy Range Mountains, just 35 miles west of Laramie. To access the Snowy Range from Laramie, take exit 311 for Snowy Range Road / Highway 130. Driving this highway, which includes the Snowy Range Scenic Byway, is a worthwhile experience in and of its own, and it will also get you to your destination: the Sugarloaf Recreation Area (via Forest Service Road 346). 
While there are many great access points from which to explore the Snowy Range, Sugarloaf is right in the middle of some of the best hiking, fishing, and sightseeing in the area, giving you plenty of options on how to spend your time exploring.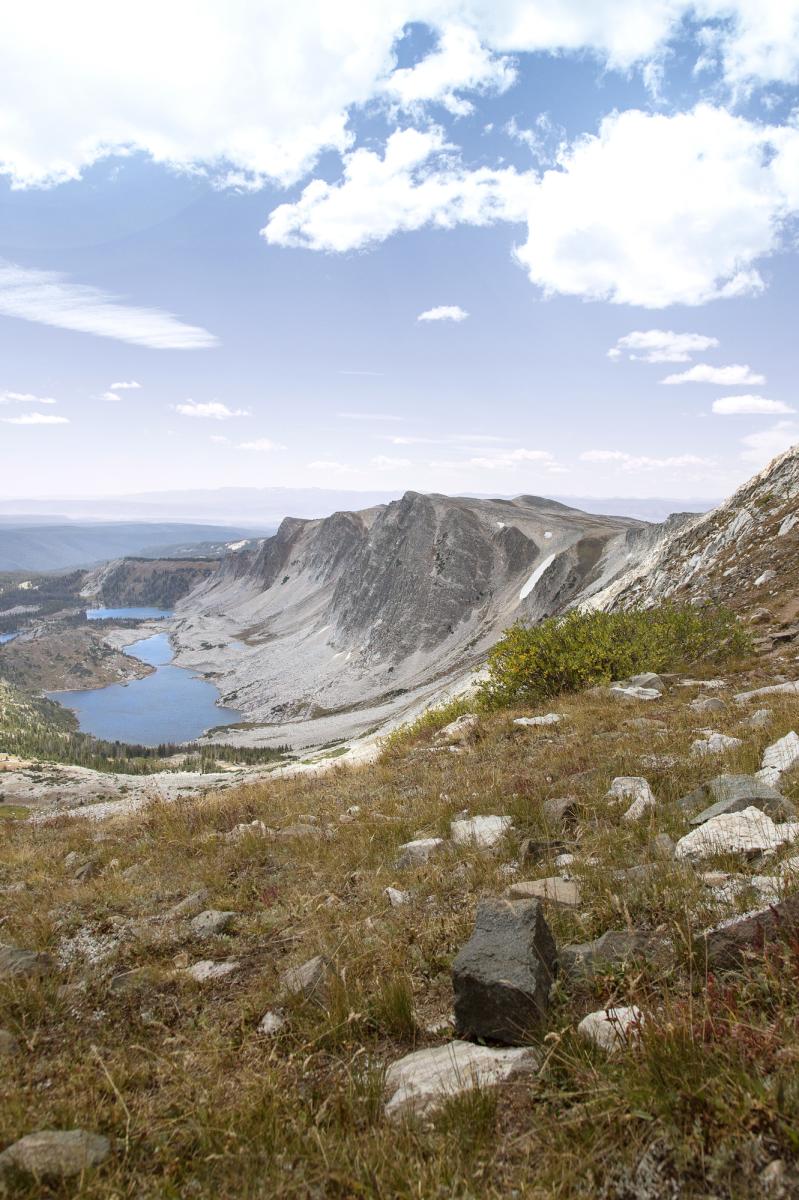 Sugarloaf contains the Lewis Lake Picnic Area. From there, head west for a 1.6-mile climb to reach the notorious Medicine Bow Peak—the highest point in southeastern Wyoming. The view from the top is stunning and offers unobstructed vistas of the entire range and surrounding valleys. Amazing views are available at nearly every turn of the trail, so you won't miss out even if you decide to turn around before reaching the top.
Alternatively, head north from the picnic area to connect with the Gap Lakes Trail. This hike is incredibly scenic and takes you along the banks of North and South Gap Lakes. Crystal clear waters display blue and turquoise hues on a sunny day, with quartzite peaks soaring high above in the background. If you so desire, you can even fish for trout as you wander through this magical alpine land. 
Plan to spend about four hours or so exploring the Snowies, aiming to descend the slopes for an arrival at the Bear Bottom in Centennial for lunch around 1:00. The Bear Bottom's outdoor patio is filled with mature aspens and is a great place to relax and enjoy a delicious meal.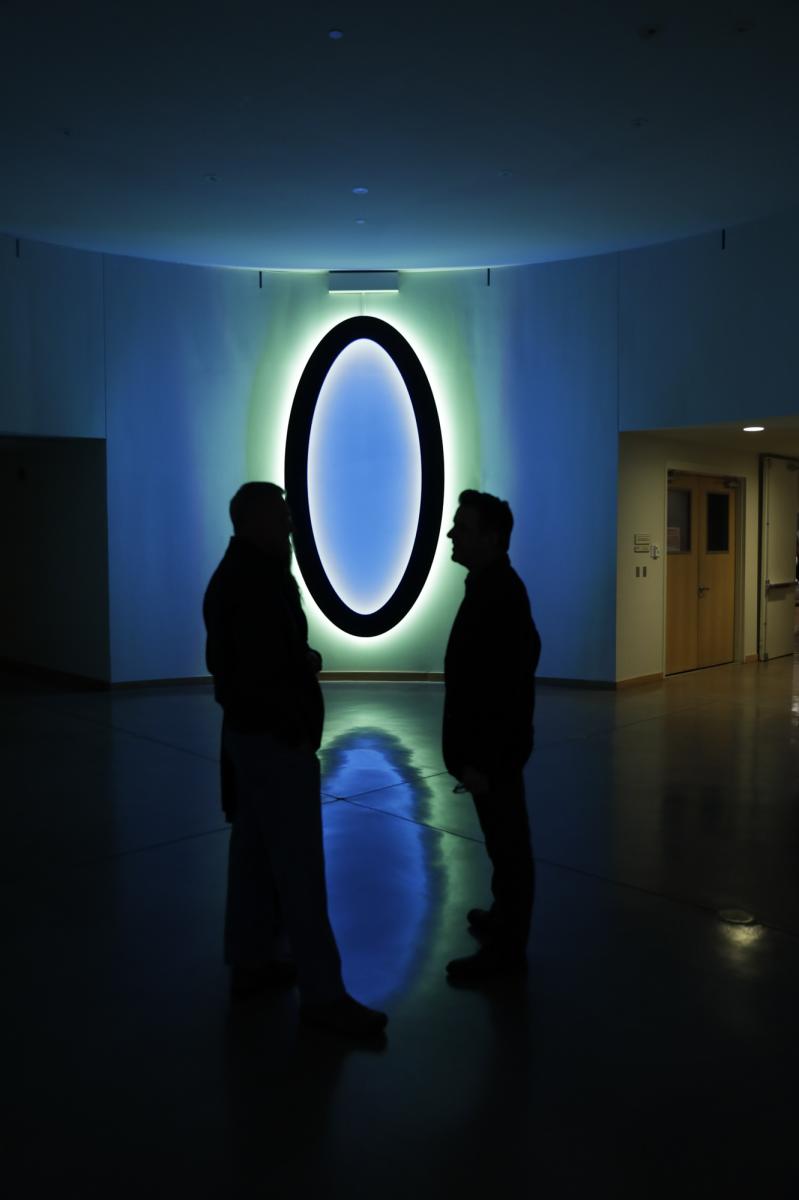 Head back to Laramie for a little rest and reboot before continuing on to the next activity, which we're breaking down into a couple of options: 1.) hone your cultural side by touring the University of Wyoming's Art Museum (the Geology Museum is a great alternative if you have kiddos in tow) or 2.) head downtown for a well-deserved happy hour. Front Street Tavern serves up excellent cocktails, or you can grab some beers at one of our five craft breweries. Follow your drinks with a delicious dinner at a restaurant downtown. See locals' recommendations for favorite meals here.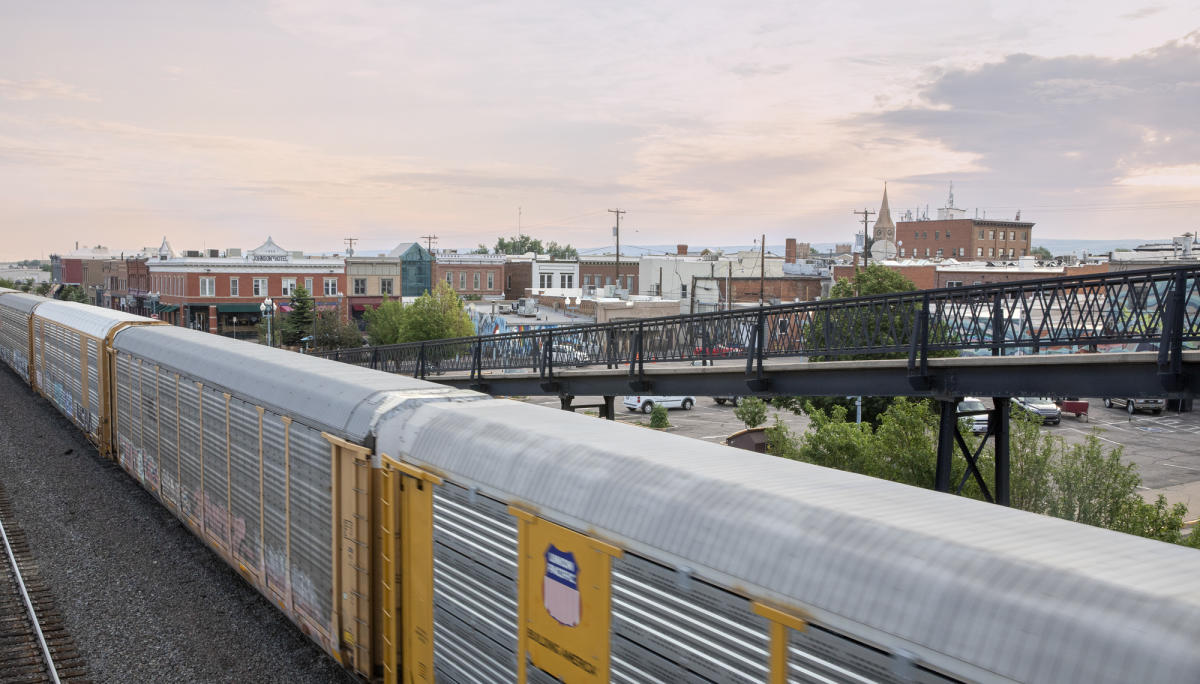 Before turning in for the night, enjoy an evening stroll over the pedestrian footbridge on 1st Street. Built in 1930, the bridge traverses the Union Pacific railroad tracks and affords dazzling views of the downtown. It's especially beautiful at sunset.  
Sunday: Brunch and the Happy Jack Recreation Area
Take pleasure in having a slower morning after your previously packed day. Grab a tasty breakfast or brunch at The CrowBar & Grill before heading east to the Summit Trailhead for some low-key exploring. The Summit Trailhead connects you to the Happy Jack trail system and is located just 10 minutes from Laramie off I-80 exit 323, making this adventure incredibly easy and efficient. The Happy Jack trail system is extensive and full of many great hikes, but for today we recommend wandering into the Haunted Forest. Simply follow the Summit Trail, which departs directly from the parking lot, until you reach a sign pointing you onto the Haunted Forest trail. This is not a loop but instead an up-and-back line, so go in as far as suits you before heading back. 
It's impossible to experience everything the Laramie area has to offer in just one weekend, so we hope you'll visit us again soon!
Note: Brian and Dani Harrington are independent writers contracted by Visit Laramie. Views and opinions expressed here are their own and do not reflect those of the Albany County Tourism Board.