Looking for some mid-summer fun? How about the ultimate Laramie Jubilee Days weekend? Laramie Jubilee Days is known as Wyoming's Hometown Celebration. With a PRCA Rodeo, Mr. T Xtreme Bull Riding, live music, carnival, and so much more, this is one summer festival you won't want to miss. 
Originally initiated to celebrate Wyoming Statehood Day in 1940, Laramie Jubilee Days has evolved into a week-long extravaganza of western fun.  This year's Jubilee Days has events starting as early as July 6th, however, the real excitement begins the last weekend of Jubilee Days. There is fun for kids and adults alike, so bring the whole family or plan an adults-only weekend. This ultimate Laramie Jubilee Days weekend itinerary begins with a Thursday evening arrival and takes you through Sunday morning. For a full schedule of events visit the Laramie Jubilee Days Schedule.
2024 Ultimate Laramie Jubilee Days Weekend Itinerary
Thursday, July 11th - Arrival in Laramie
The Mr. T Xtreme Bull Riding begins at 7:00 pm on Thursday, so you'll want to make sure to arrive in Laramie with plenty of time to check in to your accommodations and/ or maybe enjoy a tasty meal before heading out to the fairgrounds.
The Mr. T Xtreme Bulls is an exciting display of bull riding by some of the best bull riders in the country. These brave riders will face off against the biggest, baddest bulls around. Definitely a thrilling event for the whole family.
After the Mr. T Xtreme Bulls, head downtown to enjoy the festivities. During Jubilee Days the downtown area of Laramie is transformed into a party zone with a carnival, live music, food, and drinks. The carnival lasts from noon until 11 each night and the live music and street dance until midnight.
Friday, July 12th - Full Day #1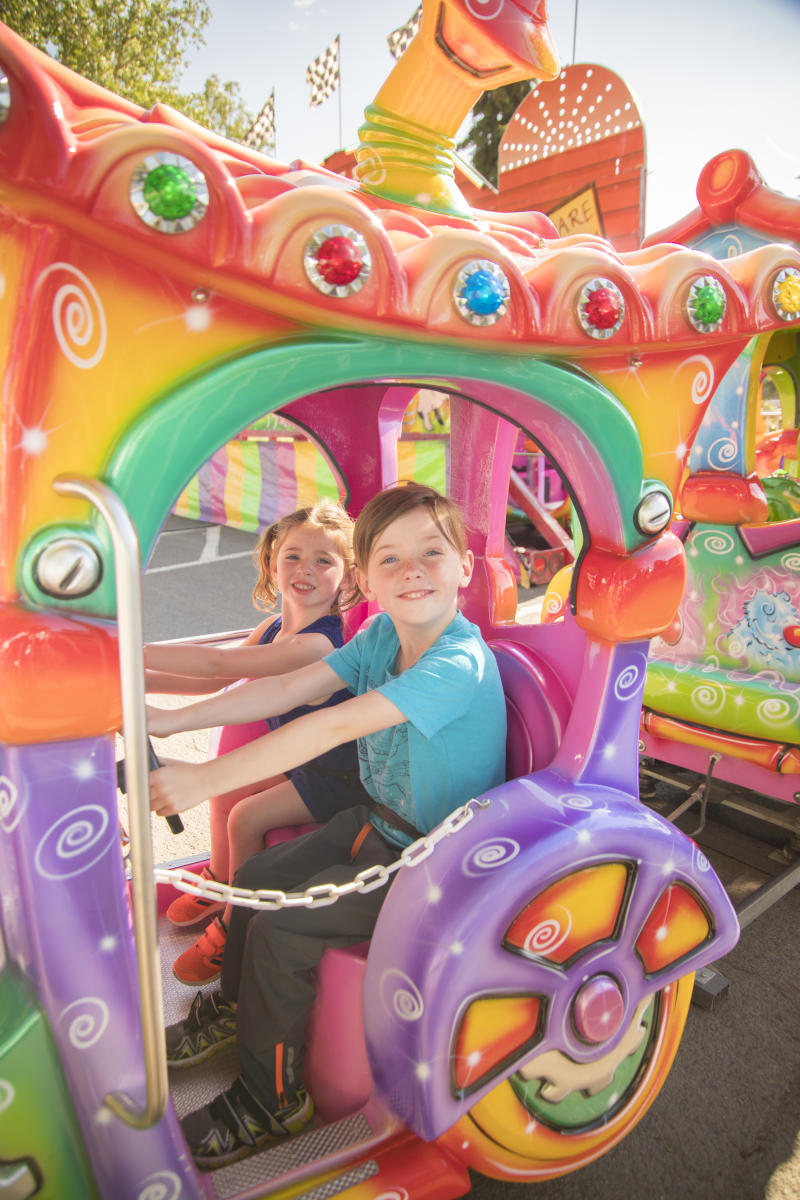 Kick off your morning right with a delicious breakfast. Laramie has many great options for the most important meal of the day: J's Prairie Rose Cafe, 17th Street Cafe, and The Good Egg are all popular options.
After breakfast, consider enjoying one of Laramie's fantastic museums. Visiting the Wyoming Territorial Prison, University of Wyoming Art Museum, University of Wyoming Geological Museum, or the Laramie Plains Museum is a great way to get acquainted with the history and culture of Laramie. For more information on these museums and other historical sites see our post The Best Laramie Museums and Historic Sites.
In the afternoon, head downtown for more carnival fun or to enjoy the live music. There is also Spectacular Shopping to enjoy in downtown Laramie. Shop The Bent and Rusty for upcycled antiques and unique home decor, visit one of the many art galleries, or complete your western ensemble at Martindale's Western Store. Don't forget to cool off with a frozen treat at the carnival, ice cream from Big Dipper Ice Cream Shop or Sugar Mouse Cupcake House, an iced coffee from Coal Creek Coffee Downtown, or a boba tea from Boba Cafe.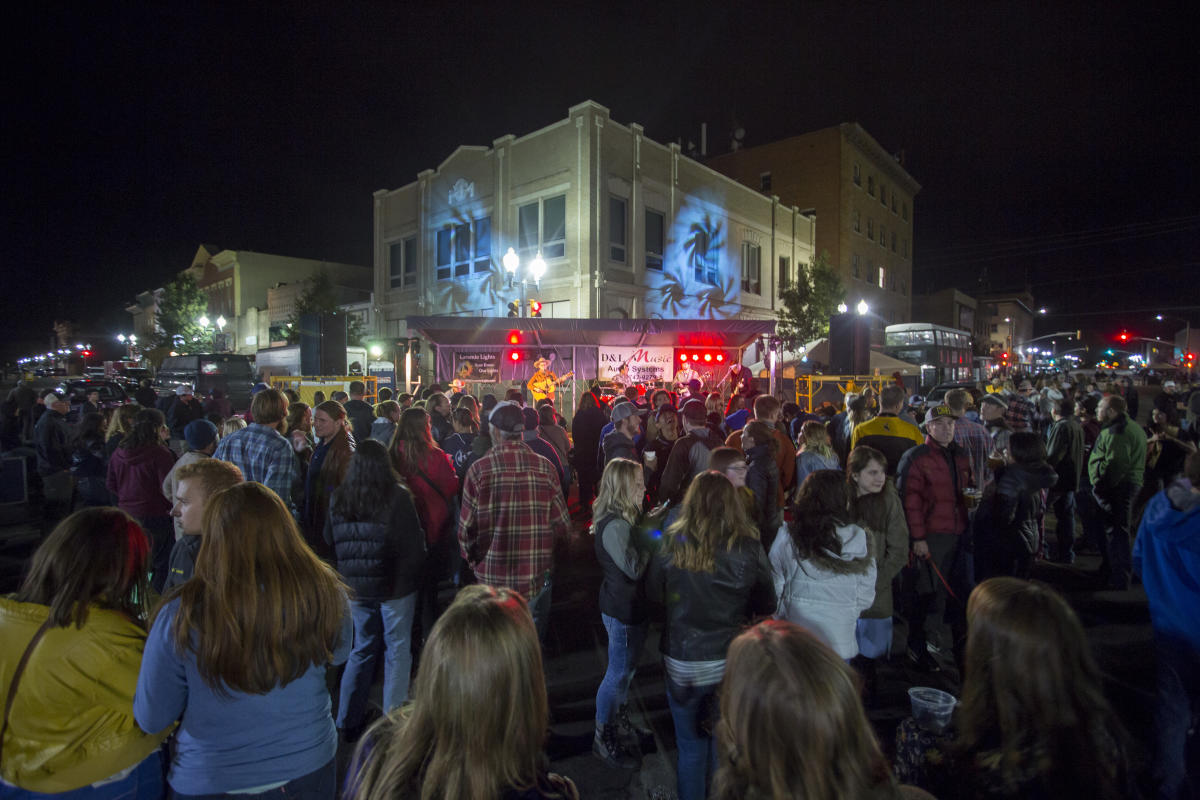 For the evening continue to enjoy all that downtown Laramie has to offer. Get dinner at one of the terrific food trucks at the farmer's market. Or try one of the truly delicious restaurants downtown. The Library Grille and Brewery, Alibi Wood Fire Pizzaria and Bakery, Altitude Chophouse and Brewery, Sweet Melissa's (Vegetarian), and Born in a Barn are all local favorites that definitely won't disappoint. For a complete listing visit our Restaurants page. Then, take in more of the downtown music and fun!
Alternatively, there are PRCA Rodeo performances at the fairgrounds beginning at 7 pm (see Full Day #2).
Saturday, July 13th - Full Day #2

Start your fun-filled day with the Jubilee Days Parade. The parade starts at 9:30 am. The parade is particularly fun for kids who will enjoy the floats, Jubilee Days royalty, candy, and marching bands. After the parade, there is more fun to be had downtown with continuing live music and the carnival.
The BrewFest, in the Depot Park adjacent to downtown, runs from 1-6 pm. This is a "don't miss" event for brew lovers. For a cover price, you receive a souvenir tasting mug and can enjoy unlimited beers from local and regional breweries. This is a great opportunity to taste all the beers you have always wanted to try. There is also food and live music.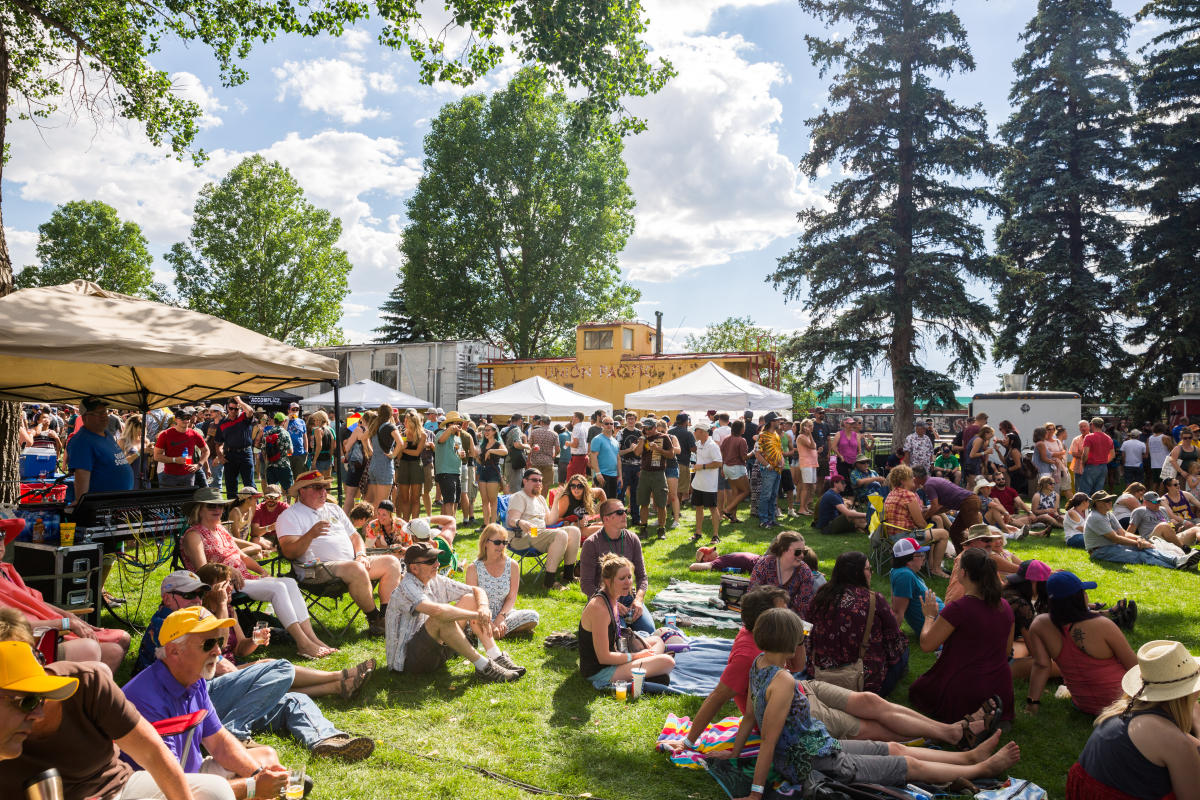 After the Brew Fest, you won't want to miss the PRCA Rodeo at the fairgrounds. The rodeo begins at 7 pm and features all the rodeo events you love. Come watch more bull riding, saddle bronc riding, steer wrestling, team roping, and more! There will be food vendors, rodeo clowns, and fun for all ages.
Or, follow the Full Day #1 itinerary for downtown fun, as an alternative.
Sunday, July 14th - Last Morning in Laramie
After a leisurely Sunday brunch at one of Laramie's fine breakfast establishments. Head to Art Fest on the lawn of the Ivinson Mansion. Art Fest is from 10 am to 3 pm and features amazing paintings, photography, and more.
Finally, sneak in one more PRCA Rodeo performance at 1:30 pm before you head home.
There is more than one way to enjoy an Ultimate Laramie Jubilee Days weekend. In fact, the possibilities are almost endless. Laramie Jubilee Days has something for everyone, so don't hesitate to plan your weekend and buy your Mr. T Xtreme Bull Riding, PRCA Rodeo, and BrewFest tickets early. Don't miss Wyoming's Hometown Celebration!

Schedule Updated 8/03/2023.