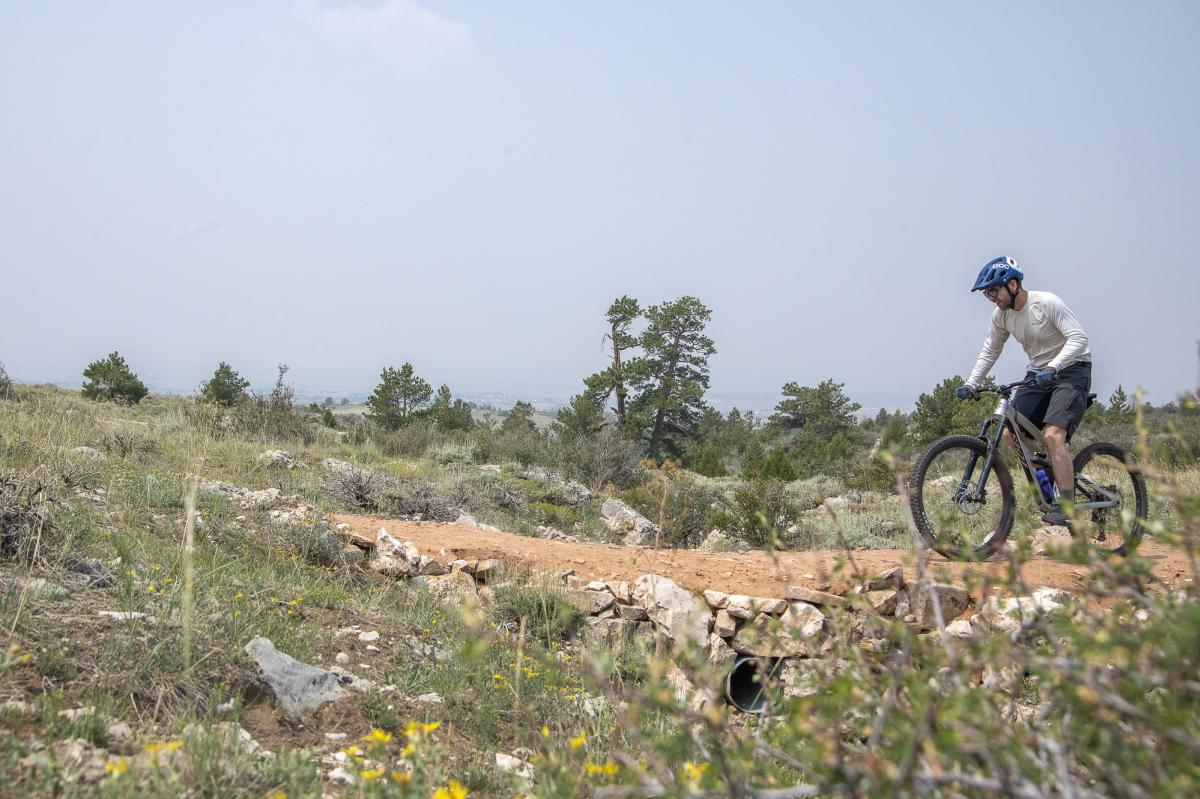 Laramie, Wyoming, is a special place for many reasons. Visitors and locals alike frequently point to the easily accessible and plentiful outdoor recreation opportunities that surround the city as one of the key reasons they love Laramie. 
Our beautiful, great outdoors is one of the main things we can take collective pride in as a community, both in Laramie and all around the United States. To preserve and protect this legacy, we all have a responsibility to be good stewards of the lands on which we recreate.
We'd love to have you visit Laramie! Leave a good impression behind when you do by practicing the following responsible recreation guidelines.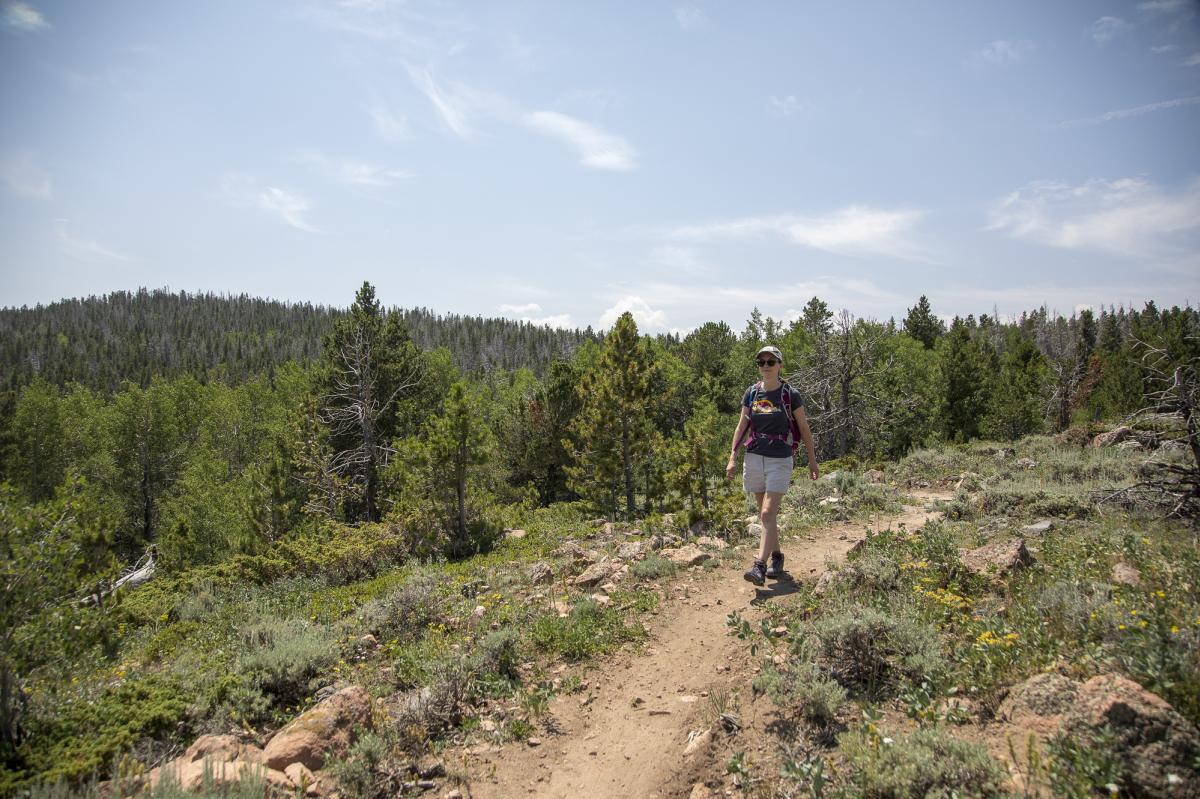 1. Establish a 'Leave No Trace' Mindset 
Your presence in the outdoors will have some impact no matter what, but Leave No Trace principles offer a framework for minimizing those impacts as much as possible. Put simply, Leave No Trace means disturbing the land as little as possible. If every action you take is influenced by this mindset, you will intuitively follow many of the practices listed below.
2. Plan and Prepare
Preparation is crucial to having a safe and enjoyable time in the beautiful landscapes surrounding Laramie. Unprepared campers are more likely to damage resources as they look for options to improve their situation. 
3. Know Your Limits 
Search and rescue efforts should be preserved for unforeseen situations and accidents—not for recreators who have failed to do their homework about an area, are unprepared for basic activities, and who do not respect their personal limitations. 
4. Stick to the Path
With increasing traffic to the places we love most, it's more important than ever to stay on trails and camp only in designated spots (or on durable surfaces if you are in the backcountry). Damage to plant life can happen quickly and can have lasting impacts on the ecosystem and on trail conditions. 
5. Pack It In, Pack It Out
Candy bar wrappers and water bottles littering the trail, beer cans and toilet paper tucked into bushes—these are sad and frustrating sights that most outdoor recreationists have unfortunately witnessed. But it doesn't have to be this way. Anything you take with you should also leave with you. When required by the specific rules of the areas you plan to visit, this may include your own waste (but don't fret, as there are plenty of sanitary pack out systems you can purchase). In areas that don't require human waste to be packed out, dig a six to eight inch deep cathole at least 200 feet away from water. 
6. Leave What You Find
While snagging a natural souvenir feels like a terrific way to remember your trip to the picturesque granite peaks of the Snowy Range, it is increasingly important that you don't. Maybe you are tempted to think that just a few flowers or rocks won't have much of an impact, but consider what may happen if every visitor took with that same justification. Snap a photo instead.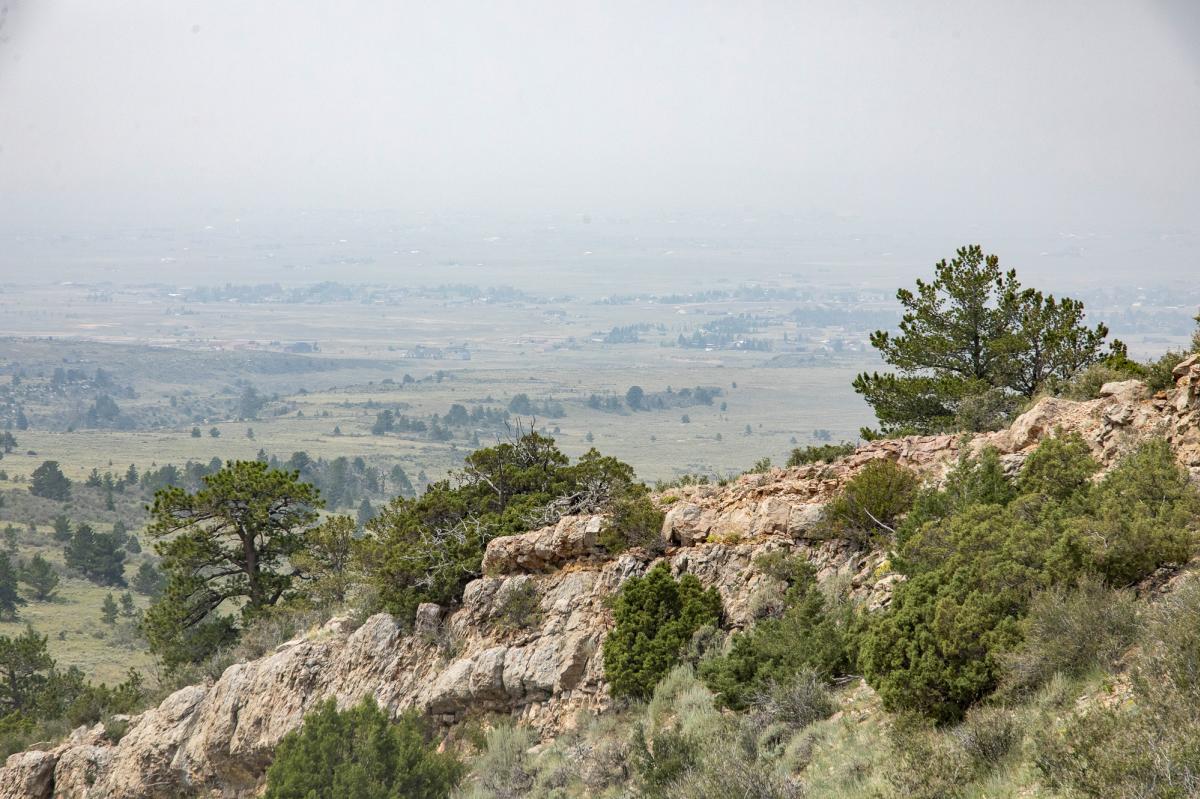 7. Minimize Campfire Impact
Outdoor ethics relating to campfires are starting to feel more crucial than ever. In the West we are watching entire swaths of forest disappear each year to wildfire, often choking communities with thick smoke and destroying structures along the way. Every single camper can help us stop this heartbreaking cycle by ensuring their campfire is completely extinguished. You should be able to press your hand into the fire and not feel heat. You should also stay informed of and respect any fire restrictions in place for the areas you visit. Use existing fire rings in established campsites and consider a camps stove in place of campfires in areas that have experienced an overuse of fires and a high demand for firewood. 
8. Respect Wildlife
One of the best parts of visiting Laramie is the opportunity for wildlife sightings. Whether that is a pronghorn on the prairie, a chipmunk in your campground, or a moose slowly making its way through the willows of the Snowy Range or Vedauwoo, these encounters leave a lasting impression. To help protect this experience and these animals, it is vital that you give them space (plenty of it), never harass them, and never feed them. Feeding wildlife results in more engagement with humans and a loss of the wildness that made your experience so memorable. 
9. Respect Others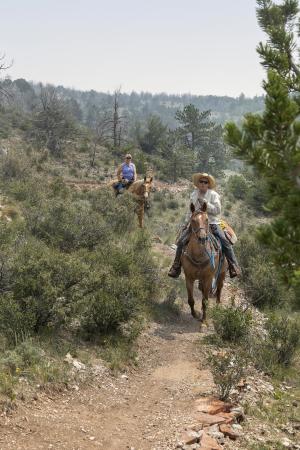 This is good advice in general and has special significance for outdoor recreation. People are generally looking to escape the stresses of daily life while out in nature, and as more and more people visit wild spaces, the trickier this can become if we fail to be considerate of others. This means educating yourself on and following proper trail etiquette, including knowing when to yield and when you have the right-of-way. It also means giving people space, being kind and courteous when you do interact, avoiding excessive noise, and leashing your pet in crowded areas. 
10. Go Above and Beyond 
If you notice fellow recreators not following these guidelines, find the courage to politely speak up and educate them. Carry hand sanitizer and a small bag in your pack so that you can safely pick up any trash you find along the way. In short, leave things better than you found them.
Click here to learn more about responsible recreation in Albany County, and pledge to show your Cowboy Character.
Note: Brian and Dani Harrington are independent writers contracted by Visit Laramie. Views and opinions expressed here are their own and do not reflect those of the Albany County Tourism Board.