Laramie Brewery Tour
by Dani and Brian Harrington, photos courtesy of Brian Harrington
Wyoming Breweries: In Laramie, Wyoming, there are many reasons to celebrate the season of fall: the ever-popular University of Wyoming Cowboys football games; the return of students and increase in university activities; hunting, fishing, climbing, hiking—basically anything you might do in the great outdoors that form Laramie's backyard.
But sometimes, the best way to enjoy the season is to simply relax and have a beer. Slow down. Listen to the leaves crunch. Watch the world go by.
While the nearby cities on the Colorado Front Range have more and larger breweries, Laramie is a splendid location for a brewery tour. Laramie is full of delicious craft beer and scores points for fewer crowds and convenience, boasting a surprising five local breweries located within just a few blocks of one another. Proximity and quality have made Laramie a real beacon for the craft beer enthusiast and the craft beer curious alike.
In this post, we will highlight each of Laramie's local breweries and share a few of our personal favorites from each.
Library Sports Grille and Brewery • 201 E Custer St
Bond's Brewing • 411 S 2nd Street
Downtown Laramie is dotted with beautiful murals; Bond's brings one of them inside. A spectacular mural of a mountain range, created by local artist Dan Toro, looms over the industrial brewing equipment and contributes to a lovely atmosphere. The brewery also features a gas log fireplace that is oh-so-welcome on a cold day, and for warmer days, its garage-style doors open up to let in an abundance of fresh air and sunshine.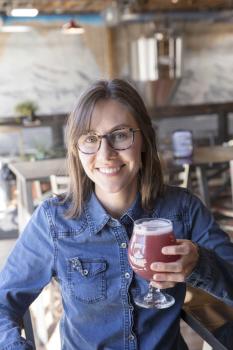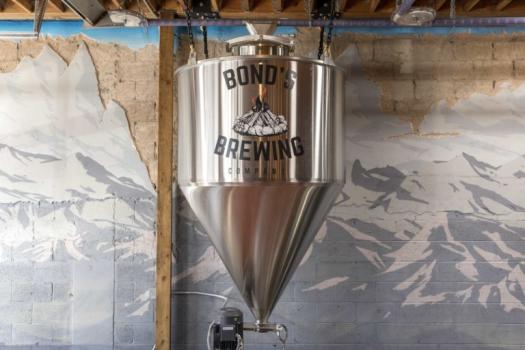 Bond's currently has a limited but diverse list of beers, from the deeply flavourful stout to the frankly-named, easy-drinking "Beer." Bond's is family-friendly and has several board games on hand in addition to the age-old Ring a Bull pub game.
Brian's Top Pick: Citra Hop-a-dopolis (Strong Pale Ale) 6.0% ABV
Dani's Top Pick: Rhuberry (Strawberry-Rhubarb Ale) 5.5% ABV
Altitude Chophouse & Brewery • 320 S 2nd St
Coal Creek TAP • 108 Grand Ave
Accomplice Mycro-Pub • 301 Grand Ave
Note: Brian and Dani Harrington are independent writers contracted by Visit Laramie. Views and opinions expressed here are their own and do not reflect those of the Albany County Tourism Board.