Laramie, Wyoming is known for many things. Chief among them are great outdoor recreation opportunities, rich history, and high-quality education. While it may not be the first thing that comes to mind, Laramie also stands out for its delicious dining options. Offering everything from a mouth-watering steak at the Cavalryman, to raw fish at Mizu Sushi, to Wyoming's only fully vegetarian restaurant at Sweet Melissa's Café, Laramie is a unique destination for those looking for a great meal. Wash it down with a beer from one of our many local breweries. 

To help you find just what you're looking for, we've asked around to get local recommendations for the meals Laramigos can't live without. One thing is clear: it's hard to go wrong!
Local Favorite Dishes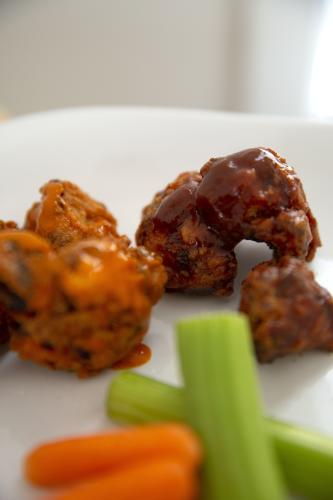 "I'd definitely say Sweet Melissa's cauliflower wings are the best dish in town. I get them every time I eat there. When they first showed up on the menu, I was pretty skeptical about the idea that fried cauliflower could sub in credibly for chicken wings, but boy howdy, can it ever. I've tried to replicate the dish myself at home with varied results, but nothing I make can beat Sweet Mel's dish. Even if you're a total carnivore, you should give in and try the cauliflower wings...you won't be disappointed"

- Julia Obert
"One of the meals I crave is the Hula Burger from Sweet Melissa's. You choose from a bean burger or Impossible Burger (my favorite). It comes with melted pepper jack, grilled pineapple, and BBQ sauce. The flavors are amazing in this burger! I usually choose this with a side of sweet potatoes or their famous beet slaw."

- Tanna Nagy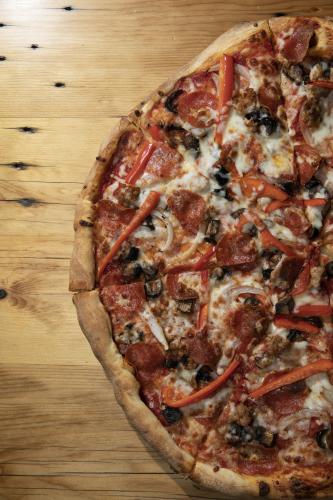 " If you're new in town, your first stop should be Crowbar for a large Billhook pizza. It is ABSOLUTELY amazing and would make any trip to Laramie great."

- Rine Kasckow
"My favorite place to eat in Laramie is Jeffrey's because they have a wonderful dish called 'Siamese Chicken' that was around as far back as the late 1980s. I order that most of the time when I go to Jeffrey's."

- Sharon Leder
 
"One of my favorite dishes in Laramie (and there are many places with favorite dishes!) is Sweet Melissa's Cauliflower Wings. Savory, spicy, and crave-able. I am allergic to dairy, so I get it with the vegan ranch dressing. Friends from across the country stop in every time they drive through to get them. Even if you aren't a vegetarian, it is worth a stop."

- Anne Guzzo
"The Cavalryman because the dish 'The Rough Rider' is delicious and the atmosphere is great"

- Donna Collins
"Be sure to stop by Jeffrey's Bistro. Their specials board always has something stellar, but my personal staple from the menu is their Chicken Milanese over Pesto Fettuccine. Scratch-made, a nice crunch on the chicken, a beautiful sauce, and pasta that's never over-cooked. Add a cup of their awesome Hungarian Mushroom soup for a wonderful evening meal."

- Tyler Spear
"My favorite place to eat in Laramie is Altitude Chophouse and Brewery. They have absolute masters in the kitchen who create exceptional dishes with loads of food for your money. Their seasonal brews on tap right alongside the tried and true 7200 Stout and High Plains Pale Ale, speechless." 

- Brea Cochran Watson
"My favorite dish in Laramie is the smothered burrito from Maria's Mexican Grill and Cantina! It is a meal on its own with amazing flavor!!"

- Kay Dee Bergstrom
"My favorite place to eat in Laramie is Sweet Melissa's. My favorite dish in Laramie is tacos from Chacho's because they are undeniably delicious, always!"

- Kyra Marlatt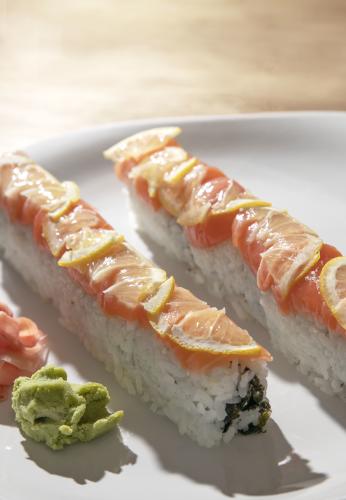 "I can't choose one favorite dish, but I love the Alaska roll at Mizu Sushi. The salmon with the sliver of fresh lemon is so simple and refreshing."

- Dani Harrington
"My favorite place to eat in Laramie is Anong's! My favorite dish is their Kee Mao with extra vegetables."

- Cynthia Dywan
"A lunch favorite for me is the cherry chicken salad sandwich at Jeffrey's Bistro."

- Diane Fielder
"So many great places. We love the breakfast burritos at Prairie Rose, cauliflower wings at Sweet Melissa's, Curry and Pad See Ew at Thai Spice."

- Lyndsey Savery

​
"One of my favorite dishes in Laramie is the camarones jaliscos at Corona Village because it always tastes fresh and is a unique dish. Best paired with a mucho margarita." 

- Olivia Lanham
"My favorite place to eat in Laramie is the Library Sports Bar & Grille. My favorite meal is any of their Cauliflower Crust Pizzas, they are the best I've ever tasted! The staff is amazing as well! Great place to eat, relax, and meet up with friends!"

- Melissa McGee
"We love Born in a Barn's wings. The sauce flavors are our favorite in town. Specifically Happy Buffalo and Sparky. Their ranch is also the best flavor in town."

- Lisa Henderson-Evans
"I like the pasties at O'Dwyer's. I always take everyone there when I have family visiting."
- Lyndee Gurnham
"I can't resist the teriyaki beef hibachi at Niko Sushi and Steak. It's my go-to when I am celebrating."
- Sara Haugen
"I love the Penang Curry at Thai Spice, or anything that Coal Creek Tap serves."
- Willow Hinckley
Get a taste of all of the flavors in Laramie with the dynamic search on the restaurants page.