As summer's warmth wanes and the crisp scent of autumn fills the air, nature enthusiasts and outdoor lovers in Laramie, Wyoming, eagerly anticipate the transformation of the local landscapes. With its stunning mix of aspen, cottonwood, and evergreen trees, Laramie's landscape becomes a stunning mix of bright gold and dark green during the fall season. To make the most of this vibrant display, we've compiled a list of five must-visit trails that offer the best views of fall foliage in Laramie.
Vedauwoo Recreation Area: A Wonderland of Boulders and Colors
If you're in the mood for a trail that combines fall foliage with unique geological features, the Vedauwoo Recreation Area is a gem. Just a short drive from Laramie, this area offers hiking trails that wind through a forest of aspen and pine trees, interspersed with massive granite rock formations. Be sure to check out the Vedauwoo Trail. It is a paved .6-mile loop in the heart of Vedauwoo Recreation Area. You can even have your dogs join you on this trail. The contrast between the golden leaves and the silver-gray boulders is truly a sight to behold.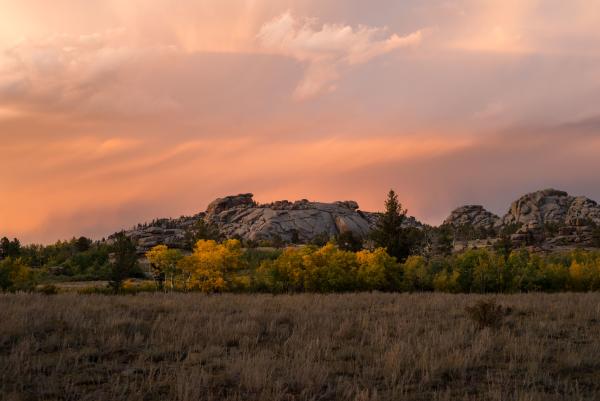 Tie City Trails: A Symphony of Color
If you're looking for a trail that showcases a stunning variety of fall foliage, the Tie City and Happy Jack Trails should be your first stop. Located just under a 15-minute drive from Laramie, these interconnected trails wind through a lush forest of aspen, cottonwood, and spruce trees. As autumn arrives, the aspen groves become a vivid tapestry of gold and orange, making this hike a visual delight. There is a variety of trails starting from Tie City Trailhead and all will have you surrounded by tall golden Aspens and Cottonwood trees. You can choose from easy to moderate hikes of varying distances. Make sure to keep an eye out for the many animals that call this area home including moose, antelope, mule deer, and elk.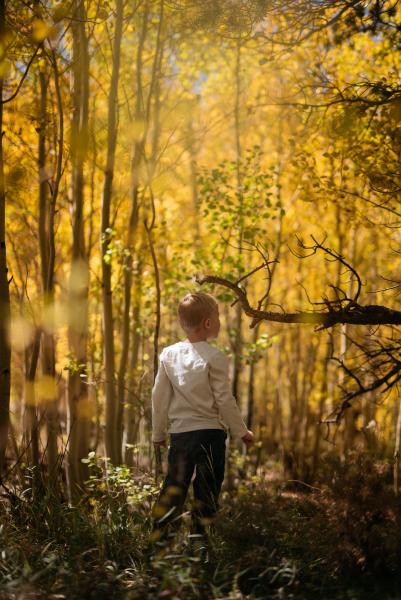 Corner Mountain Loop:  Abundance of Fall Color
For those seeking a more mountainous experience, the Corner Mountain Loop in the Snowy Range is a top choice. Located within the Medicine Bow National Forest, this trail takes you through an easy 2.7-mile loop. As the season transitions, the evergreen backdrop beautifully contrasts with the vibrant shades of yellow displayed by the subalpine firs and mountain shrubs. Leashed dogs are welcome on this trail.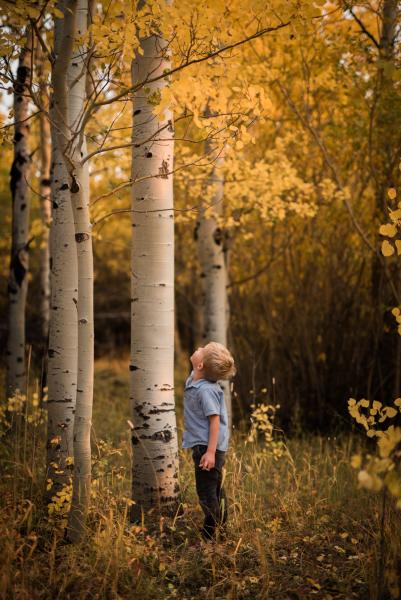 Laramie Greenbelt: Convenient Color
If you are looking for a trail closer to the city, look no further than the Laramie Greenbelt. This 5.75-mile paved trail is surrounded by tall aspen and cottonwood trees that change color at the beginning of October. Be sure to bring your fishing pole and enjoy the symphony of color reflecting off the Laramie River. The beltway can be enjoyed on foot or bike.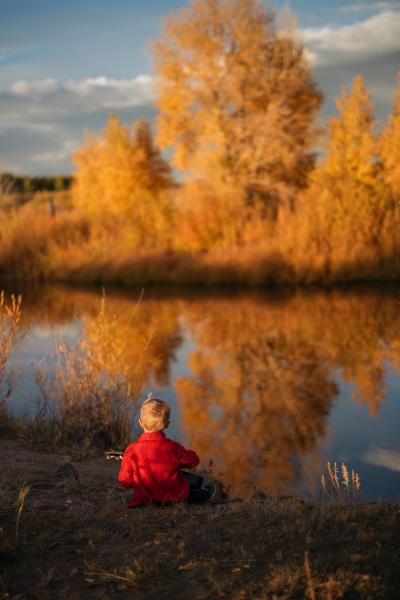 Pole Mountain Trails: A Wilderness Retreat
For a taste of true wilderness, the Pole Mountain Trails near Laramie beckon. This network of trails weaves through diverse ecosystems, including pine forests and open meadows. In the fall, the changing leaves bring an added layer to this serene landscape. For incredible fall foliage try the Blair, Regolith, and Cow Loop. This moderate trail will take you around a 1.3-mile loop with 216 ft. in elevation gain. This trail starts at the Blair Picnic area 5 miles from the Abraham Lincoln Memorial Monument.