Winter in Laramie is a season unlike any other. With miles of pristine, dry powder snow and more sunshine skies in winter than the rest of the year, you can bet on bluebird days up on the mountain in Wyoming. We don't call it the Snowy Range for nothing.
Snowy Range Ski Area is Wyoming's underdiscovered gem of a budget ski resort, with a drive of a mere two hours and 51 minutes from Denver International Airport right to the Snowy Range Lodge. Its proximity to Colorado's Front Range and the low cost of doing business in Wyoming make it a premier budget stop for the savvy skier. In combination with low lift ticket prices, a family of four can get in and out of "Snowy" with lift tickets and overnight lodging for as low as $358.00.
Curious about how to make it happen? Here are seven insider tips on how to save as you craft your ultimate Wyoming budget ski getaway: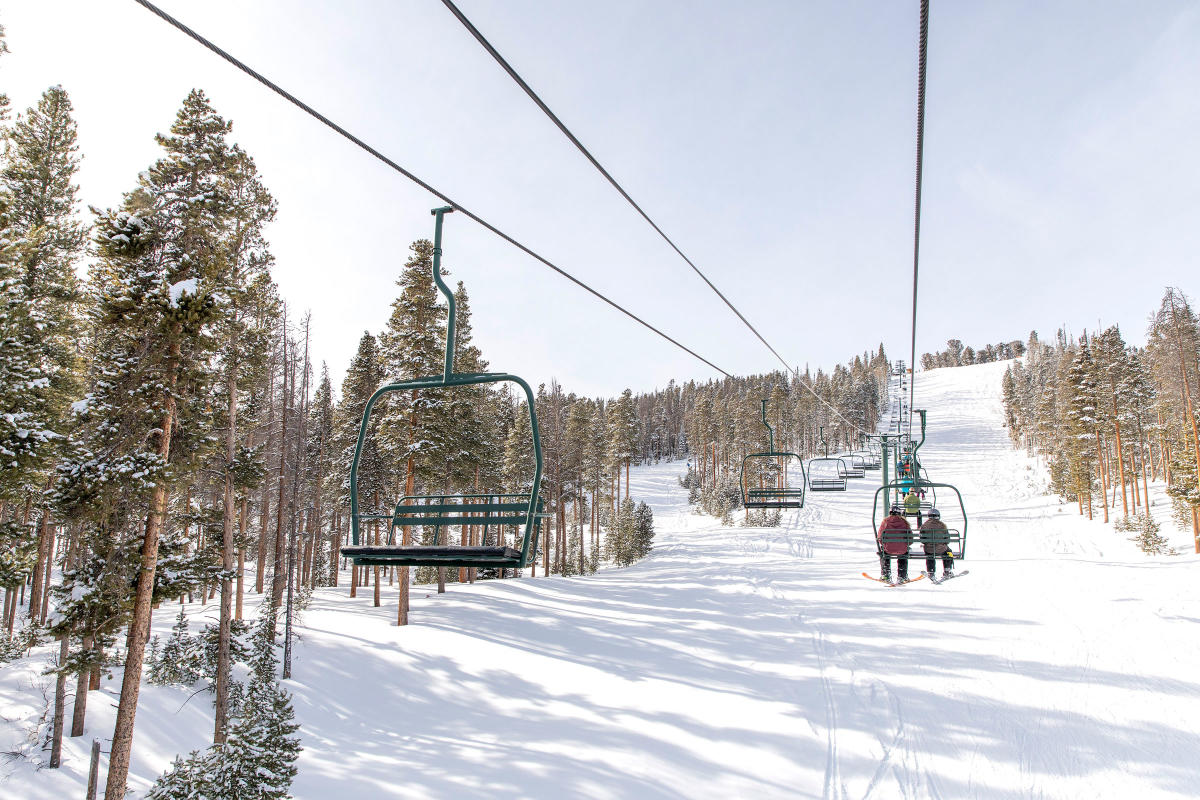 1. Lift Tickets
Lift tickets at Snowy Range Ski Area are easy on the budget on any day, but particularly so on the weekdays. Extending your weekend with a Monday or a Friday skiing is a surefire way to land off-peak pricing on both lift tickets and lodging, for an affordable ski & stay.

A non-peak day pass at Snowy Range is a mere $49, or $64 on a peak day, ringing in far under the three-digit "discount" passes from our forested license plate neighbors to the south. And as a bonus, pricing is really not that variable! You know what you'll see in your pocketbook when you visit Snowy Range.

Kiddos and seniors get their discounts as well, along with discounts when you book ahead. Tots under 4 and seniors over 70 are free!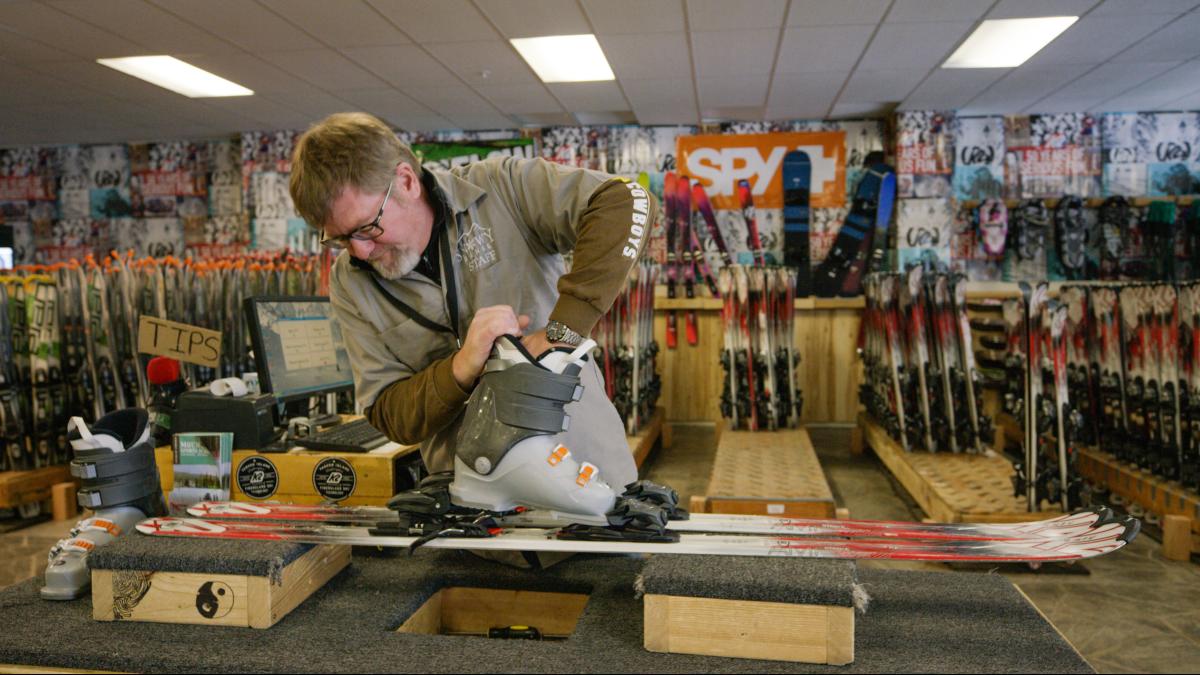 2. Equipment
Day ski rentals at Snowy Range Ski Area are as low as $21 for adults when they are booked ahead online. However, if you are hitting the mountain all winter long or live in the area, a seasonal ski rental or full gear purchase might be the best bang for your buck long-term.

Check with Laramie's Lone Moose Ski Shop or Westgate Sports for season or day rentals, as well as Laramie's Basecamp and Nu2u Sports for a ski purchase.

Be sure to book your season rentals early, as we in Laramie love skiing and slots fill up fast!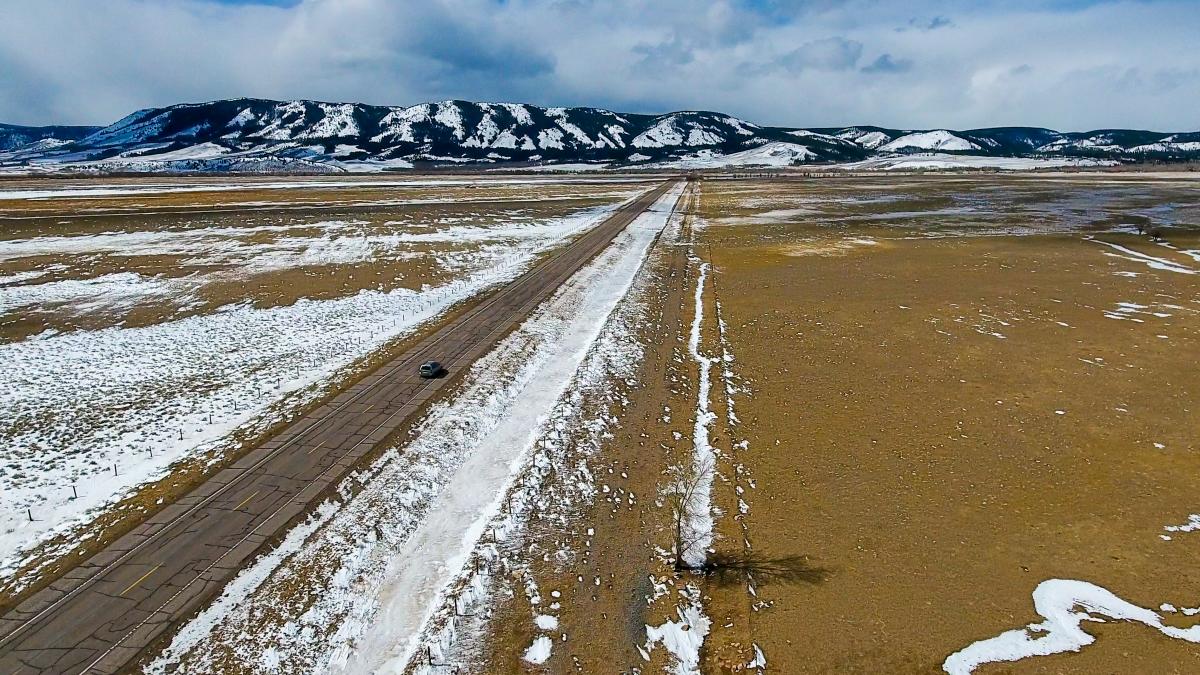 3. Travel Expenses
Accessibility from Denver's major airport hub means airfare is easier on the pocketbook at Snowy Range Ski Area. Denver International Airport flies in from most major cities in the United States, as well as a number of overseas destinations. For added convenience, United SkyWest also flies direct into Laramie.

Carpooling is an option we locals and University of Wyoming students use to save a little gas money on the commute up the hill. If coming from Colorado, luckily the Snowy Range is close enough you can get to Laramie and back to the Front Range on a single tank of gas for a budget weekend getaway.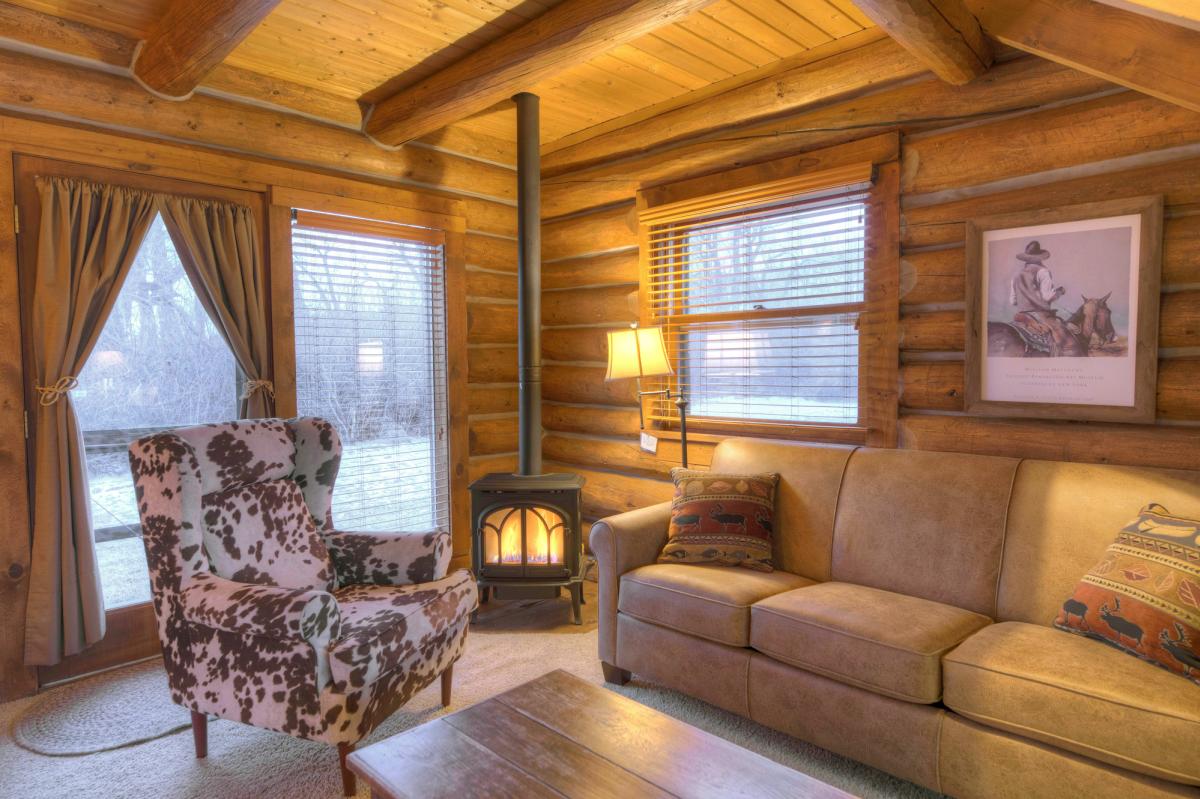 4. Lodging
For a cozy home base warming up after a day on the mountain, book early and off-peak dates for the best deals on your overnight stays in Laramie or the Centennial valley.

Be sure to check ahead with our events calendar to be certain your ski dates don't coincide with a large event in Laramie for the best pricing and availability. The ski town of Centennial makes the closest access to the slopes each morning, but Albany Lodge and the Vee Bar Guest Ranch (pictured) can make a cozy cabin getaway as well that's a little closer to the mountain than the city. For a 30-minute drive down the hill, Laramie offers budget-friendly hotels and motels along with your choice of amenities, like pools, hot tubs, and easy access to great shopping and downtown breweries.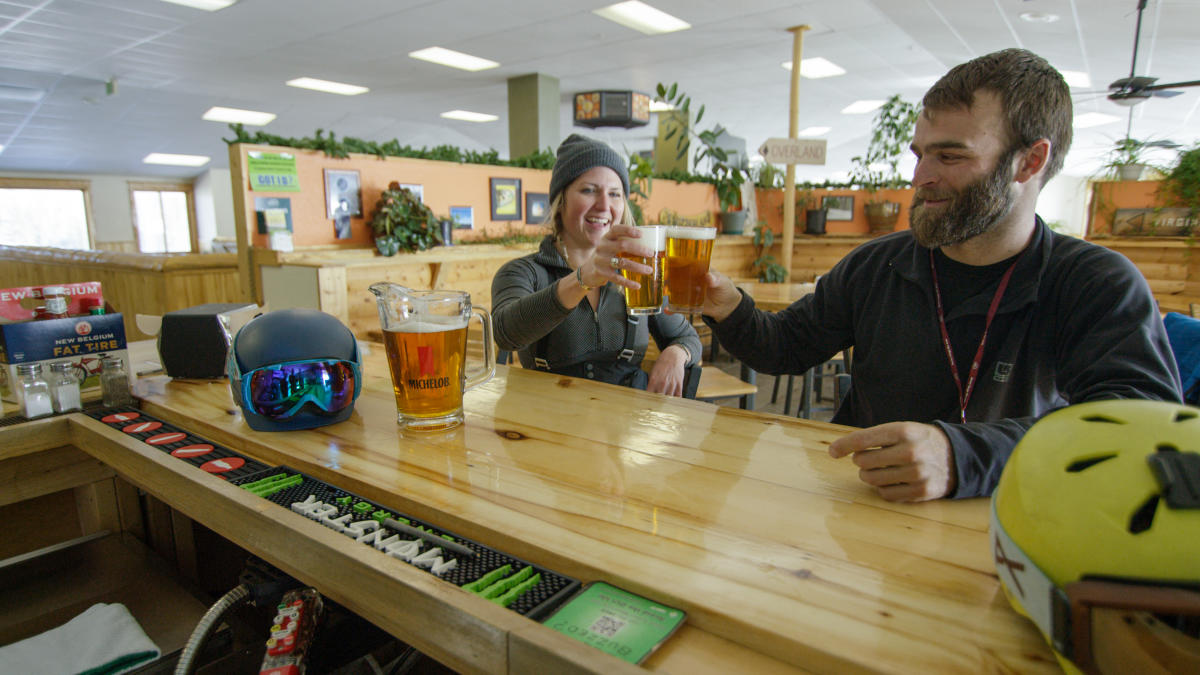 5. Food
Something about a snack bar during a warm break from skiing is irresistible to a kid's hungry eyes. Pack a lot of snacks to enjoy in the lodge for your family to help bring those bonus expenses down. Dining is very affordable in the Lodge as well as down in Centennial, or find the perfect apres-ski meal in downtown Laramie. You'll find craft cocktails and ales in the sub-$5 range, making Laramie even nicer on the pocketbook.

We highly recommend a post-ski warm-up pizza down at Bear Bottom Bar & Grill, or a Centennial-raised steak over at The Trading Post.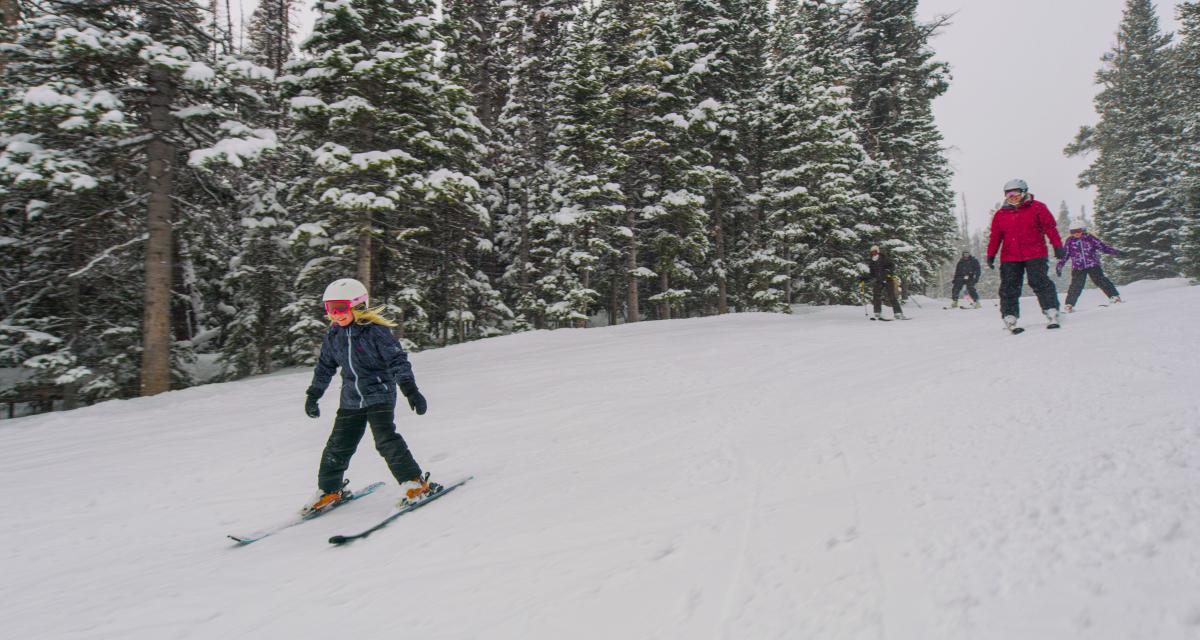 6. Family and Group Discounts

Snowy Range Ski Area offers great discounts for groups and families. A family of four over the age of 5 can be as low as $158 on a weekday!

Group lessons are another great way to shave off the expense of a private ski instructor. Family ski lessons ring up at $352 for two hours and up to five people, making it that much easier to take your big crew up the mountain for the first time.
7. Planning Ahead
Purchase your lift tickets and ski rentals online, early, and in advance for a nice discount from the prices onsite at the lodge. Planning your tickets for non-holiday dates and weekdays means you'll get to experience the best rates anywhere, so you can spend more days on the mountain. As an added bonus, non-peak dates mean you will find yourself solo on the lifts a lot of the time and spending less time fumbling in line.

A lot of those bonus fees at the big resorts down south add up as well. At Snowy Range Ski, you'll find free parking, short walks to the lodge, and short lines at the lifts so you spend more time on the mountain for your dollar.
Book your getaway at Laramie's local ski hill today.