Laramie's food and drink scene is on par with that of much larger towns. Even among the great selection, there are some particular standouts. Perhaps you are planning a trip to Laramie and are wondering where the best places to grab a burger. Or maybe you will be passing through on I-80 and need a tasty sandwich to fuel you on your journey. Whether you are looking for traditional American food with a twist, vegetarian food, or something more exotic, any of these Laramie lunch spots are well worth the stop.
---
Alibi Wood Fire Pizzaria and Artisan Bakery
---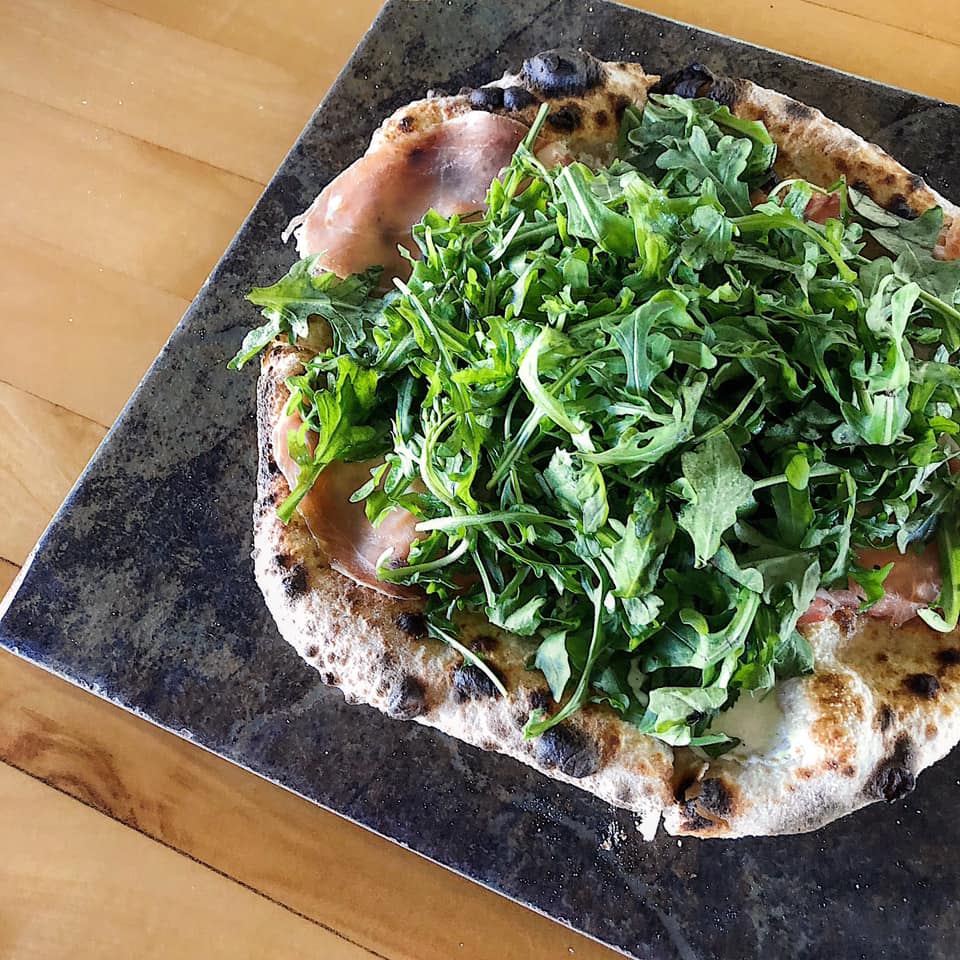 Rocket Pizza (photo courtesy of Alibi)
Located just a few blocks from the heart of downtown Laramie, Alibi is an amazing Laramie lunch spot. The space has been recently renovated to add additional seating and their outdoor eating area (weather permitting) is the best in town. Alibi features delicious wood-fire pizza, artisan sandwiches, fresh salads, and unique appetizers. If you are in the mood, you can also try one of their amazing cocktails or some craft beer.
Must-Try Menu Items:
The Fun Guy Pizza (for mushroom-lovers only), The Rocket Pizza, Tuscan Wood-Fire Sandwich, Ruben Wood-Fire Sandwich, and the Charcuterie Platter.
---
Sweet Melissa's Cafe
---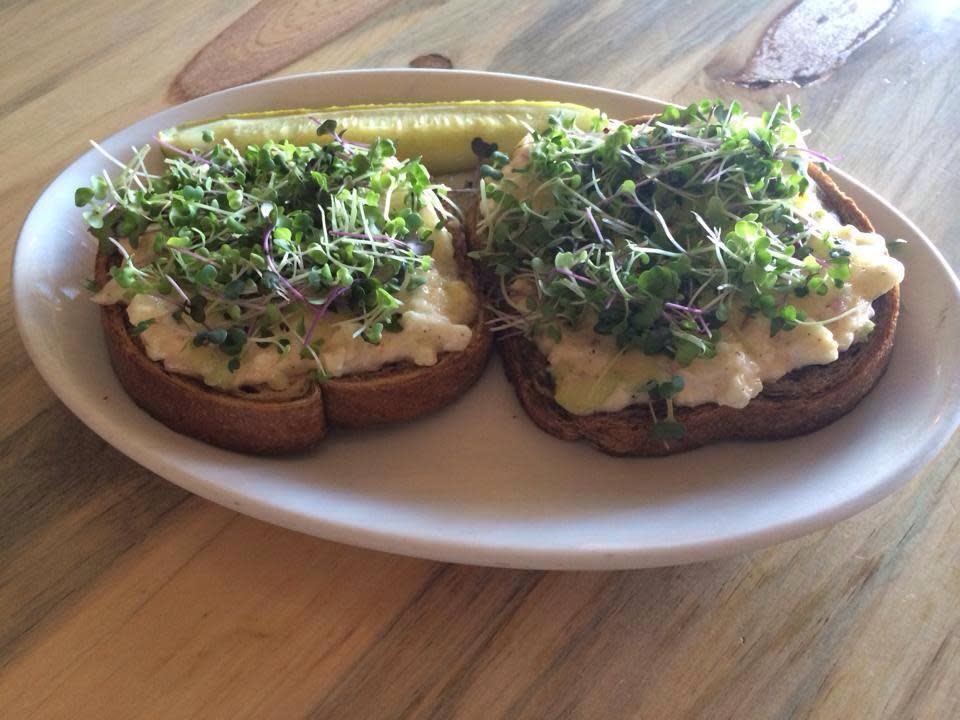 Cauliflower Melt (photo courtesy of Sweet Melissa's)
Sweet Melissa's Cafe, located in a beautiful historic building in downtown Laramie, is a rare gem among the top Laramie lunch spots. This tasty treasure serves ONLY vegetarian fare. However, meat-eaters and vegetarians alike are sure to enjoy their unique and delicious menu. Sweet Melissa's makes food only from the highest quality ingredients, prepared in the best possible way. You won't miss the meat! They also feature gluten-free versions of most items on their menu and a full bar to boot. Also, Sweet Melissa's menu changes seasonally, so you are always certain to find something new and fresh.
Must-Try Menu Items:
Grilled Hummus Sandwich, Cauliflower Melt, Gorgonzola and Leek Mac and Cheese, Artichoke "Burger" (made with lentils and walnuts or black beans), or one of the fantastic daily specials.
---
Born in a Barn
---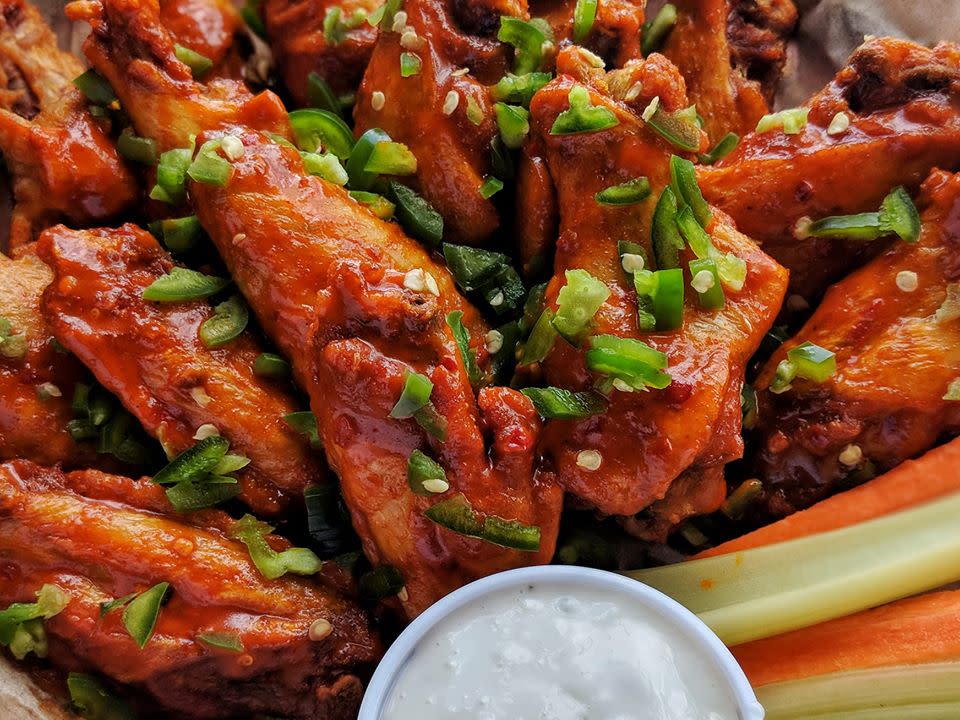 Wings for the Win! (photo courtesy of Born in a Barn)
Yet another great downtown option is Born in a Barn. This delicious spot might not be the place to go if you are trying to eat lean, but it sure is the place to go for wings and burgers. Born in a Barn offers four different styles of wings with a huge variety of sauces. They also have unique and juicy burgers and other tasty options, as well as a full bar. When the weather is warm, be sure to try their outdoor area as well.
Must-Try Menu Items:
Hog Wild Pork Wings, Bone-In Fried Chicken Wings, Pork Green Chile Mac and Cheese, the Smoochie Burger and the Pastrami Burger.
---
Altitude Chophouse and Brewery
---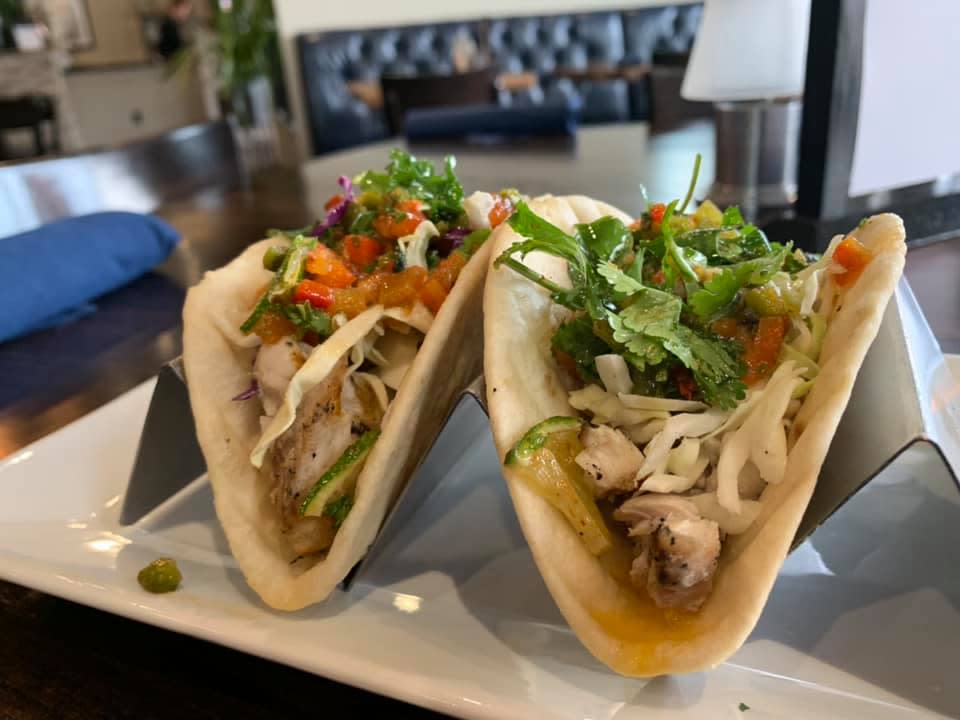 Grilled Swordfish Chalupas (photo courtesy of Altitude)
A prime Laramie choice, Altitude is known for being a posh steak and chophouse. However, their lunch menu also offers a variety of unique dishes that are not to be missed. Altitude features tasty burgers, amazing sandwiches, unique appetizers, and delicious salads. Or try one of their mouthwatering daily specials, desserts, seasonal cocktails, or hand-crafted brews. They also have a very spacious, comfortable, and pleasant ambiance located right in the heart of downtown.
Must-Try Menu Items:
Prime Rib French Dip, Pulled Pork Sandwich, Fish Tacos, Brisket Street Tacos, Altitude Burger, or one of the unique daily specials.
---
Anong's Thai Cuisine
---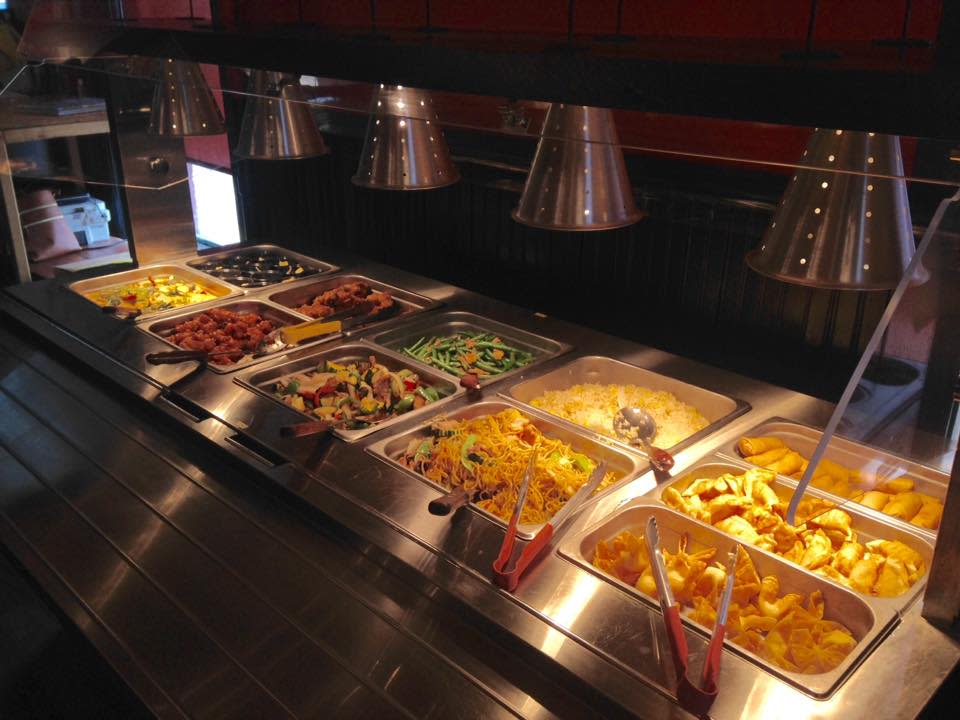 Anong's Lunch Buffet (photo courtesy of Anong's)
Among favorite local Laramie lunch spots, Anong's never disappoints. With their delicious menu, awesome lunch buffet, and speedy service, this is always a top lunch spot. Anong's features authentic Thai food to suit a variety of tastes with their fresh and flavorful ingredients. For those who want to try something a bit out of the norm of traditional American cuisine, Anong's is the place to go.
Must-Try Menu Items:
Shrimp Pad Thai, Yellow Curry, Green Curry, Potstickers, or lunch buffet.
---
The Library Sports Grille & Brewery
---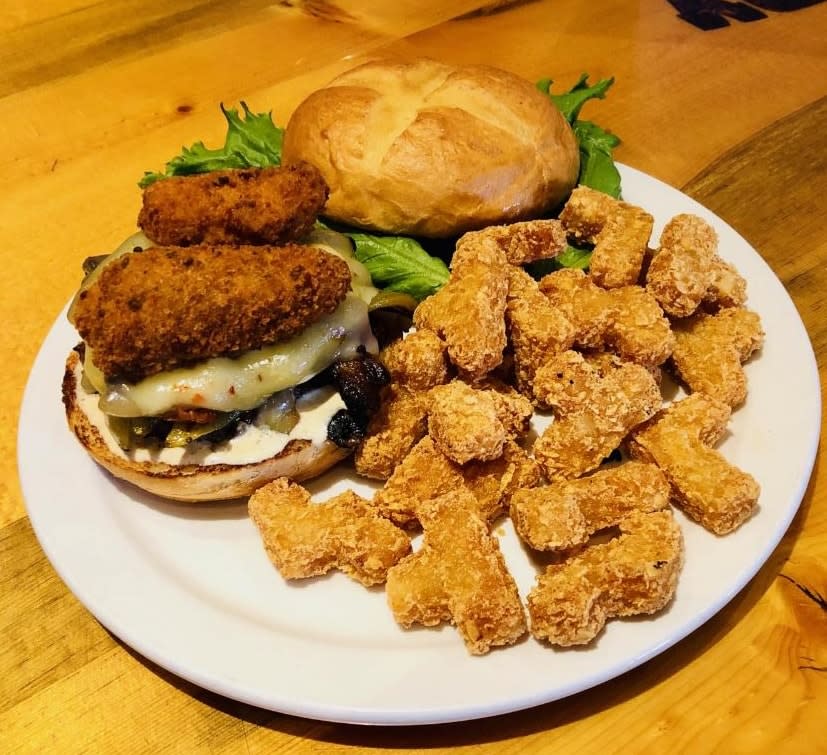 The Inferno Burger (photo courtesy of The Library)
Finally, the last Laramie lunch spot on the list is a local icon. Last, but certainly not least, is The Library. The spacious interior is lined with big screen TV's so you can catch your favorite sporting event while enjoying an amazing lunch. The menu offers delicious twists on traditional favorites. They also offer a full bar featuring the usual favorites, unique cocktails, and their own delicious brews. The Library also has an outdoor eating space.
Must-Try Menu Items:
Mac N' Cheese Bites, Frickles, Hole in One Burger, Grilled Cheese Burger, Catcher in the Rye Sandwich, Pub Steak, Blackened Steak Wrap, The Green Mile, or one of the amazing daily specials.
Clearly, Laramie offers a tantalizing array of delicious eateries and restaurants. Whether you are spending a day or a week in our town, or just passing through on your way to Yellowstone, you won't be disappointed with any of these amazing options. This list is just a small slice of the best restaurants that Laramie has to offer. For more information on these and other stellar spots visit our Where to Dine page. You might also want to check out these posts related to the best culinary experiences in Laramie: Top Five Restaurants in Laramie, The Best Restaurants for Kids in Laramie, Best Laramie Sports Bars for Watching Wyoming Cowboys Games, and Laramie Fall Brew Tour.
Note: Leah Veinbergs is an independent writer and the author of the blog Two Little Time. She is contracted by Visit Laramie. Views and opinions expressed here are her own and do not reflect those of the Albany County Tourism Board.