By Rebecca Walsh, founder and blogger for Hike Like a Woman
---
Autumn comes early to the Rocky Mountains and doesn't last long but it's the perfect season for an outdoor adventure. Here are our top hiking destinations for viewing fall colors.  
Vedauwoo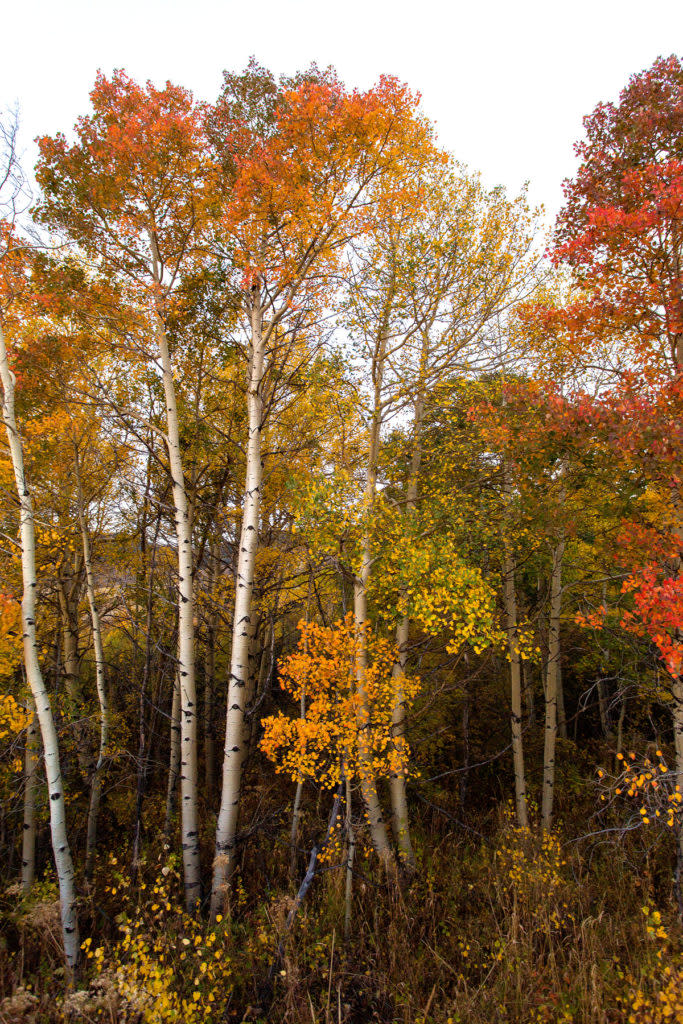 Credit: Brian Harrington
Vedauwoo is spectacular year-round with its magnificent granite boulders rising up out of the prairie. But, there's something breathtaking about Vedauwoo as the leaves changes from green to gold, red and brown. The contrast of the colors against the gray rock is gorgeous, especially just after sunrise or before sunset making Vedauwoo our favorite place for autumn picnic dinners and evening family hikes.  
Happy Jack
We're lucky to have miles of trails just miles east of town. The Happy Jack trailhead and recreation area is one of our favorite places for vibrant early summer wildflowers and it's also where we go to escape for a few hours during the day to enjoy the crisp autumn air. We love hiking down a trail covered in golden aspen leaves.  
Snowy Range
If you head to the Snowy Range looking for fall colors, you can't go wrong with starting a hike from the Corner Mountain, Little Laramie or Green Rock trailheads. Pockets of fall color poke out from stands of pine trees. If you're looking for a colorful drive, head up Sand Lake Road or Barber Lake road. Don't forget your camera!  
Sierra Madre
Aspen Alley in the Sierra Madre is famous for its fall colors and worth the drive from Laramie to visit. To get there head to Encampment and then follow Forest Service road 801. Make a day of it by packing a lunch, taking a hike and enjoying the drive over the Continental Divide before returning to Laramie.
When you're out enjoying fall colors this season, remember to leave what you find and take only photographs so future generations can enjoy the pristine beautify of our local wild spaces. Don't want to hike for it? Read all our viewing fall colors opportunities in our Laramie blogs!