August 1, 2018 by Emily Taylor
Welcome to the mother of it all, Laramie, Wyoming! We loaded the mountain bikes on the truck, threw all of our gear in the back and cruised north. We came for the festivals in downtown Laramie, and stayed for the outdoor recreation. Laramie is an idyllic American town with rich history, fun local happenings, and so much outdoor recreation. Alright...saddleup, partner!

History
First stop, Wyoming Territorial Prison. This place was a true symbol of law and justice in its heyday, helping tame the wild west in the late 1800's. Moreover, some of the country's most famous outlaws spent time here, including Butch Cassidy. While many of the prisoners were convicted as cattle thieves, there were plenty of high profile murderers who spent time there as well. The museum is full of insightful information about prison residents and what it would have been like for them. Many of the exhibits are interactive as well, placing you right in the thick of prison life. I most appreciated the actors who you might encounter throughout the prison grounds. One such actor was a prisoner, busy at work crafting brooms. The opportunity to work in the broom factory during that time was likely much better than spending time in a jail cell. The equipment in the factory is primarily the same today as was used historically.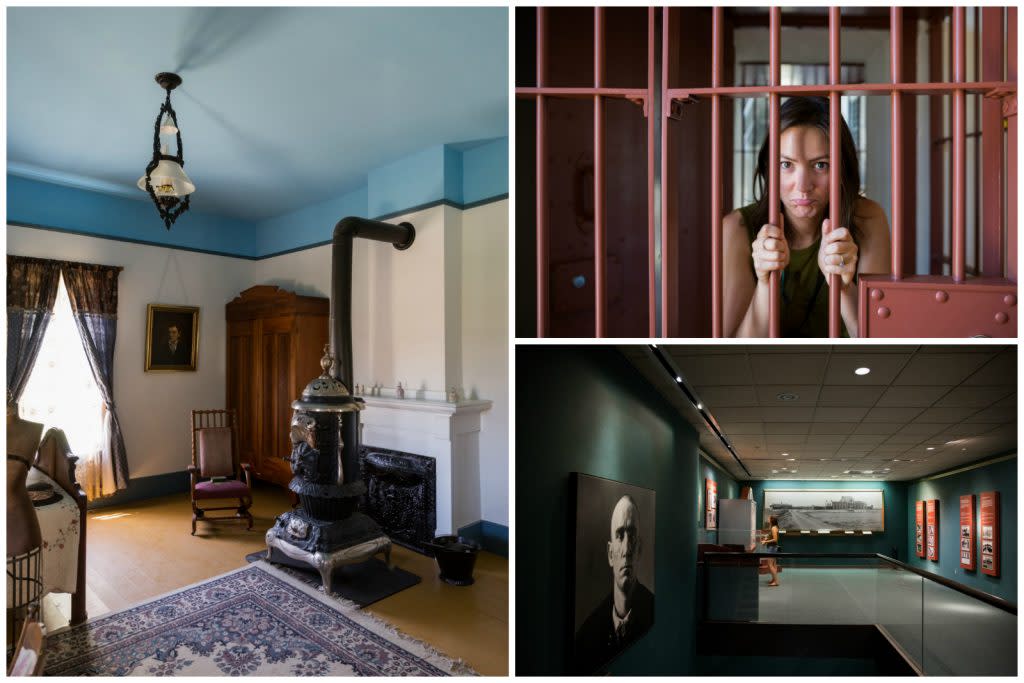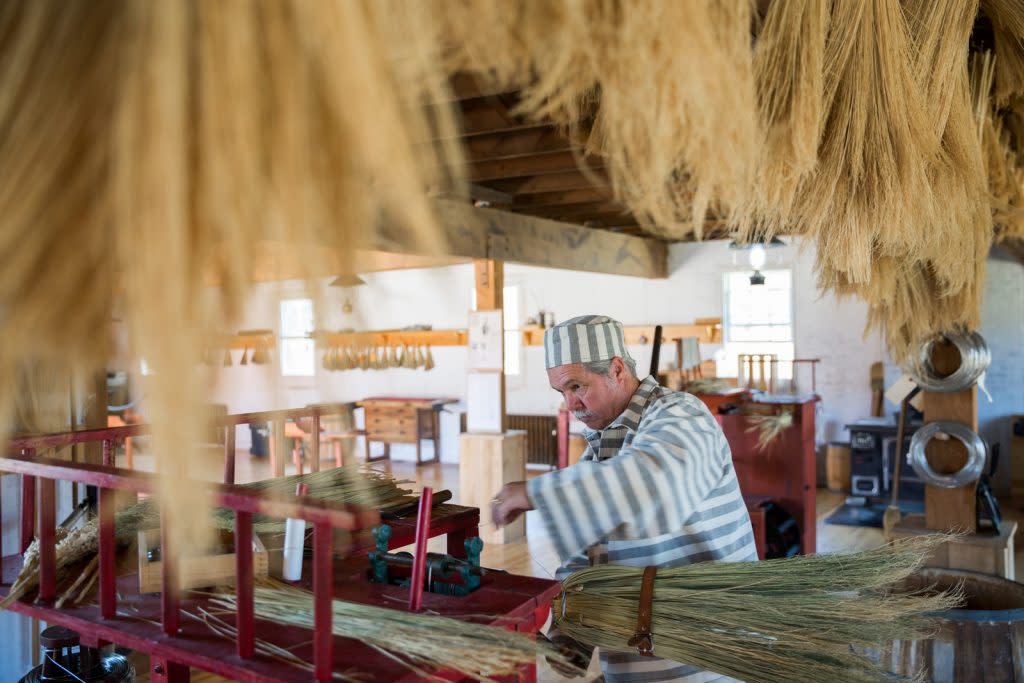 Hops
We were excited to visit Laramie, Wyoming during their annual Jubilee Days celebration and Laramie Brewfest. Scattered around the downtown streets were local vendors, live music, food trucks, beer, carnival rides, and other fun stops. We sampled a variety of red and green chili from a cook-off earlier that day and danced in the street while a local guitar duo played. When we were ready to cool off, we walked through the carnival scene and made our way to the beer festival happening at the old train depot. There was a 12-piece band playing everyone's favorite cover songs, and beer from 40 different breweries (predominately Wyoming and Colorado breweries). This year marked the 78th annual Jubilee Days, and it's actually an entire week of fun, we were only there for the tail end of the festivities. Proceeds earned from the Laramie Brewfest fund downtown improvement projects and public art. We loved the murals and wall art that covered several buildings around town, especially the trout mural which features work from 11 different artists.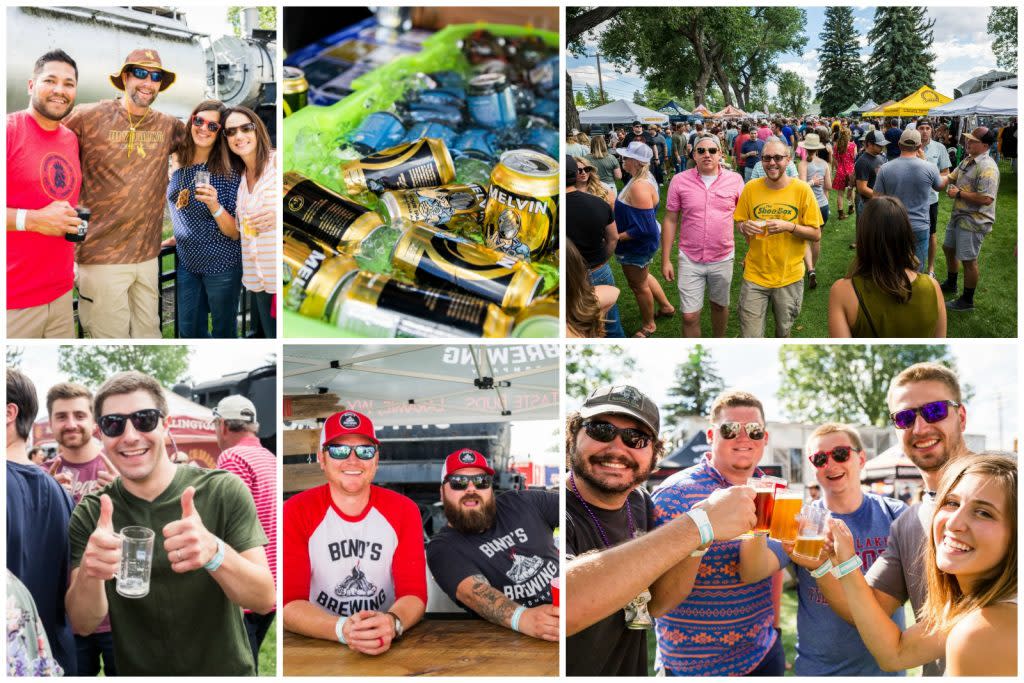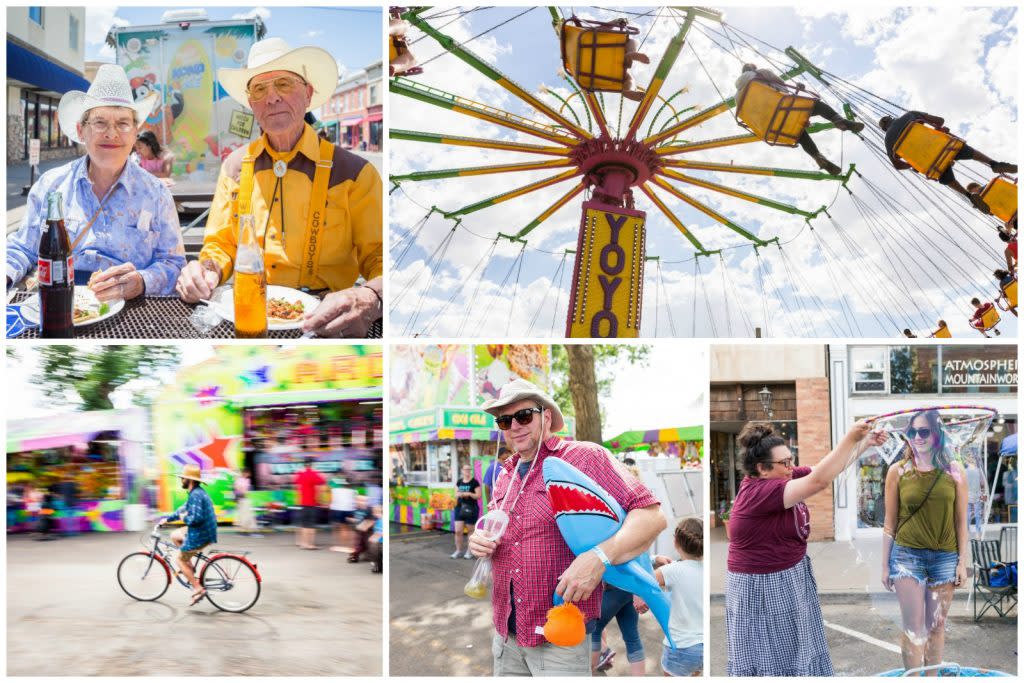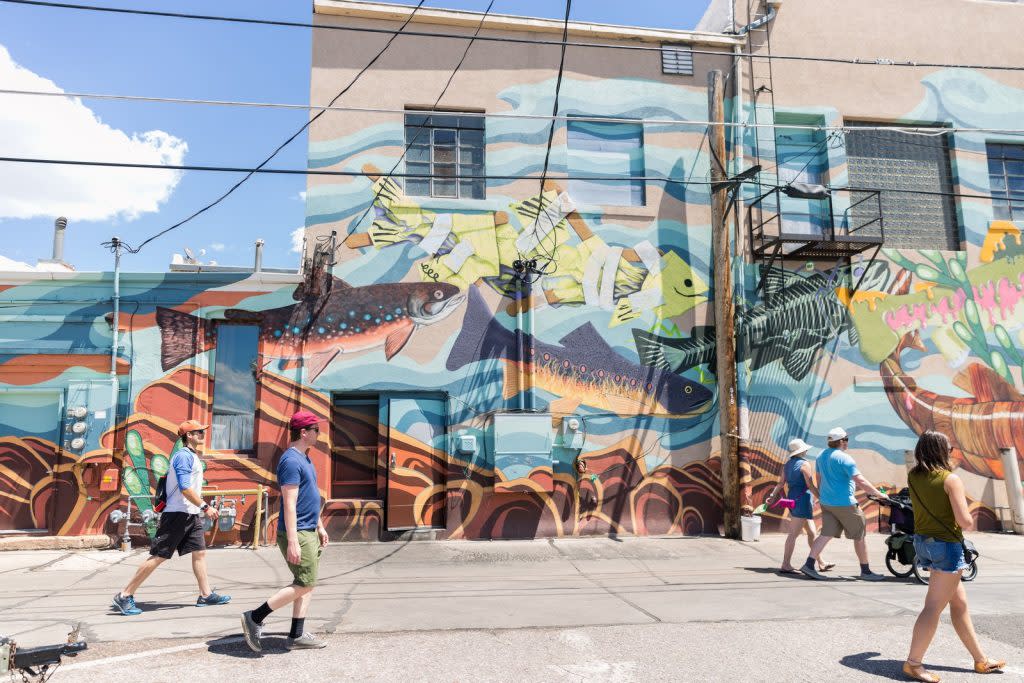 Hoodoos
Vedauwoo Recreation Area is one of Wyoming's most underrated destinations. About 20 minutes outside of Laramie, Vedauwoo is full of interesting granite rock formations, all but too tempting for rock climbers. Weaving through the park are many trails, great for mountain biking, hiking and there are even some ATV trails. We zipped around Turtle Rock on our mountain bikes, a trail that leads through aspen groves, tall grasses, and over rock obstacles. The trail had the perfect combination of challenging ascents and fun descents. There is also a nice campground in the park, complete with ultra dark skies and millions of stars.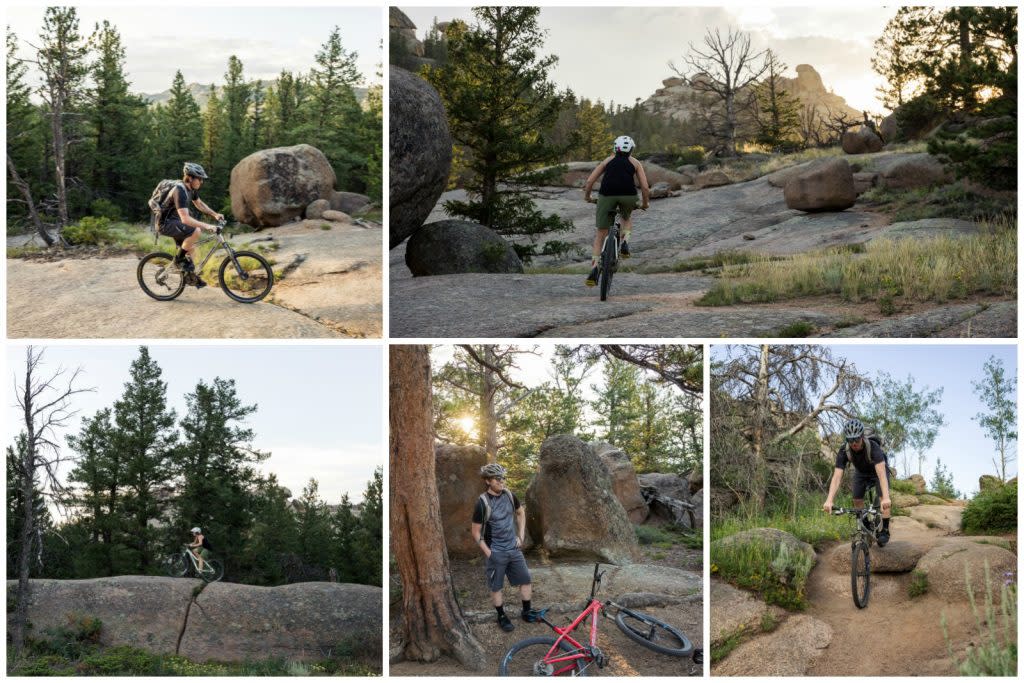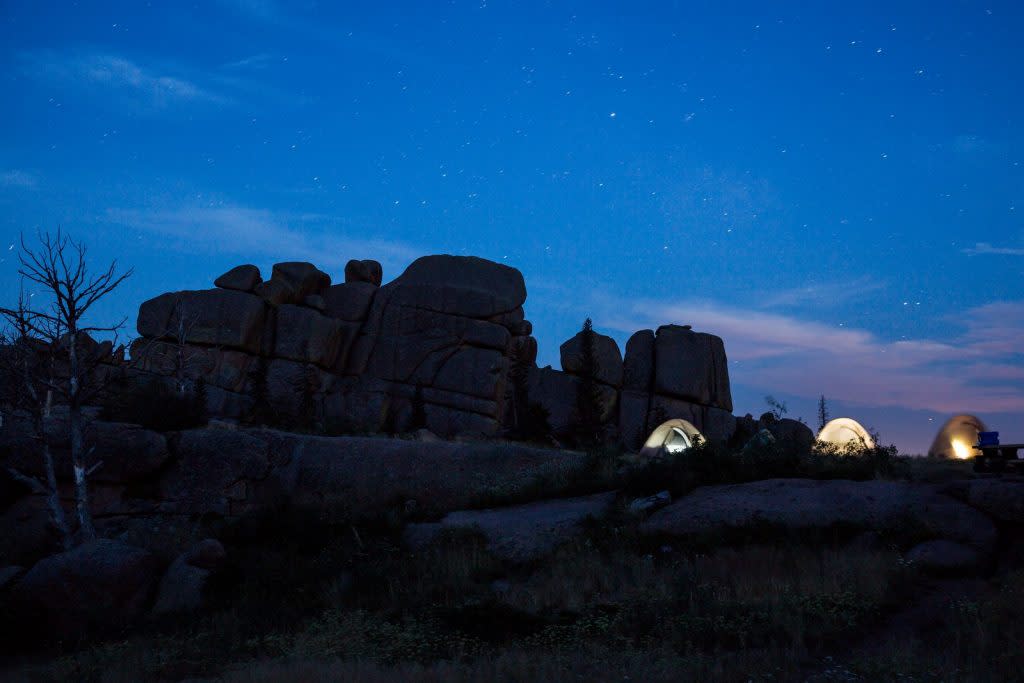 Hiking
There are loads of hiking destinations outside of Laramie, Wyoming. We decided to beat the heat and drive up to 10,000 ft in the Snowy Range. We hiked the Lakes Trail, which weaves through several alpine lakes (hence the name!). The Snowy Mountain Range is just as impressive as any mountains I've seen in neighboring Rocky Mountain National Park. Many trails in this area are also great for mountain biking or backpacking. Take your pick in this quiet area of Wyoming!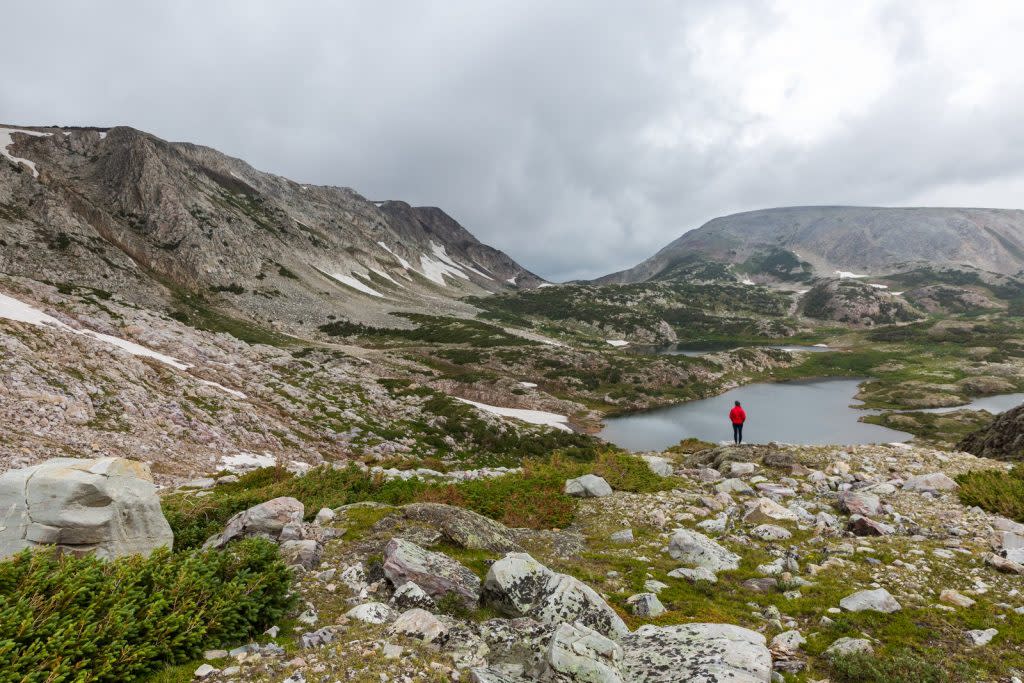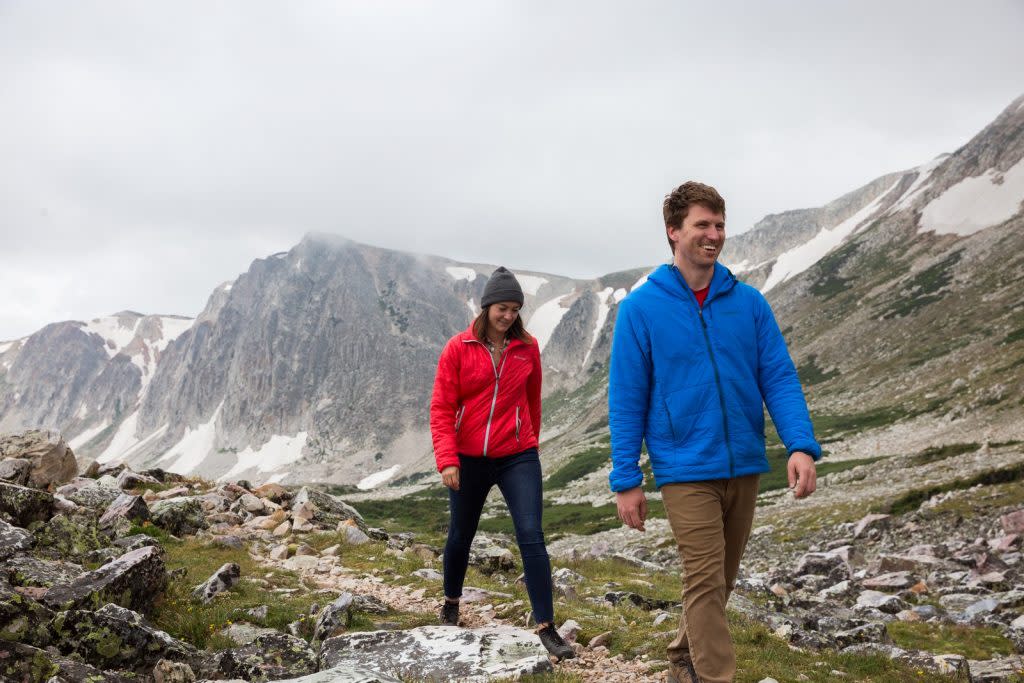 This story has been created in partnership with the Albany County Tourism Board, Wyoming.