Headed to Laramie for a conference or seminar? We have all the go-to tips for making the best of your time here in Wyoming. Read below to get the best tips on making your conference experience as smooth as possible:
1. How to Handle the High Elevation:
It is so important to stay hydrated when traveling to a destination at a higher elevation than you are used to. Laramie, WY is at 7,220 feet which is 2,000 ft higher than the Mile High City, Denver, CO. The low humidity and high elevation mean you dehydrate much quicker as lower oxygen levels cause you to breathe faster. It is recommended that you double your water intake when you first arrive in Laramie from a lower elevation. This also means that you want to cut back your consumption of alcohol and coffee during your first few days in town as your body begins to adjust.
Most importantly, have patience with your body while it works hard to adjust to the change in elevation. You can help avoid over-exertion by choosing easier hikes and workouts to start. If you can, come out early so that you are acclimated and ready to go by the time the conference starts.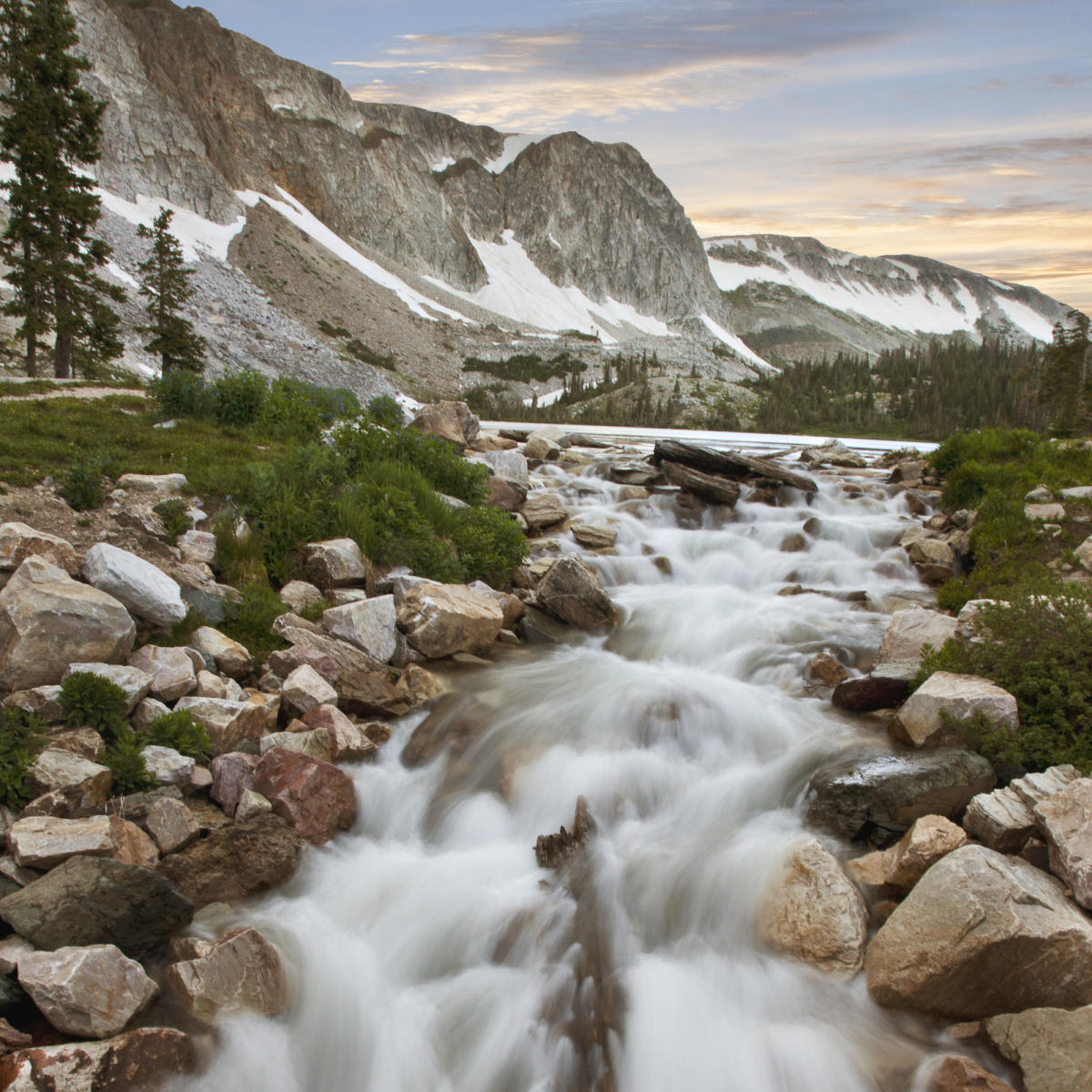 2. Transportation:
In the Summer and early Autumn, Laramie is a very bikeable community. It is a compact city with relatively flat terrain and bike paths marked out on the busier streets. The electric scooters throughout the city are also a great way to get around.
When it is cold and snow is on the ground, it can be very nice to have a car. We recommend renting a vehicle as there are only two taxi companies, although both Uber and Lyft are active. It is also very nice to have the freedom to drive out to the jaw-dropping rock formations in Vedauwoo or to the beautiful and scenic mountains in the Snowy Range. The University of Wyoming also offers a SafeRide service that operates 7 days a week during the evening and early morning hours.
Bus systems: The University of Wyoming offers two bus routes throughout Laramie. The Express shuttle runs every 10 minutes between university buildings and parking lots. If you want more details, download the TransLoc app to track buses in real-time, see service hours, and specific bus routes. The Link shuttle runs between different community stops including downtown and Walmart. You can also get more information on it in the TransLoc app.
3. Layers:
Summer: Since Laramie is a high-elevation mountain town, it gets chilly in the mornings and evenings. This means that even in summer it can be handy to pack a sweatshirt or jacket and a windbreaker or rain jacket as the average wind speed in Laramie is 13 mph.
Fall/Spring: With temperatures in the 30s-50s (F), it is wise to pack base layers, mid-layers, and an outer layer for outdoor activities. A base layer is an insulating layer that is worn close to the skin (generally think wool or polyester). For your mid-layer, think about your cozy insulating jacket or fleece (wool, down, or synthetic) whose purpose is to help keep you warm. Your final layer aka outer layer is basically your shield and protection against the outside elements like wind, rain, snow, and cold. It can be anything from a thin raincoat or windbreaker to a technical GORE-TEX shell. While this may seem like a lot, the big takeaway is to just pack different articles of clothing that you can put on or take off as it gets colder/warmer, or as a storm approaches.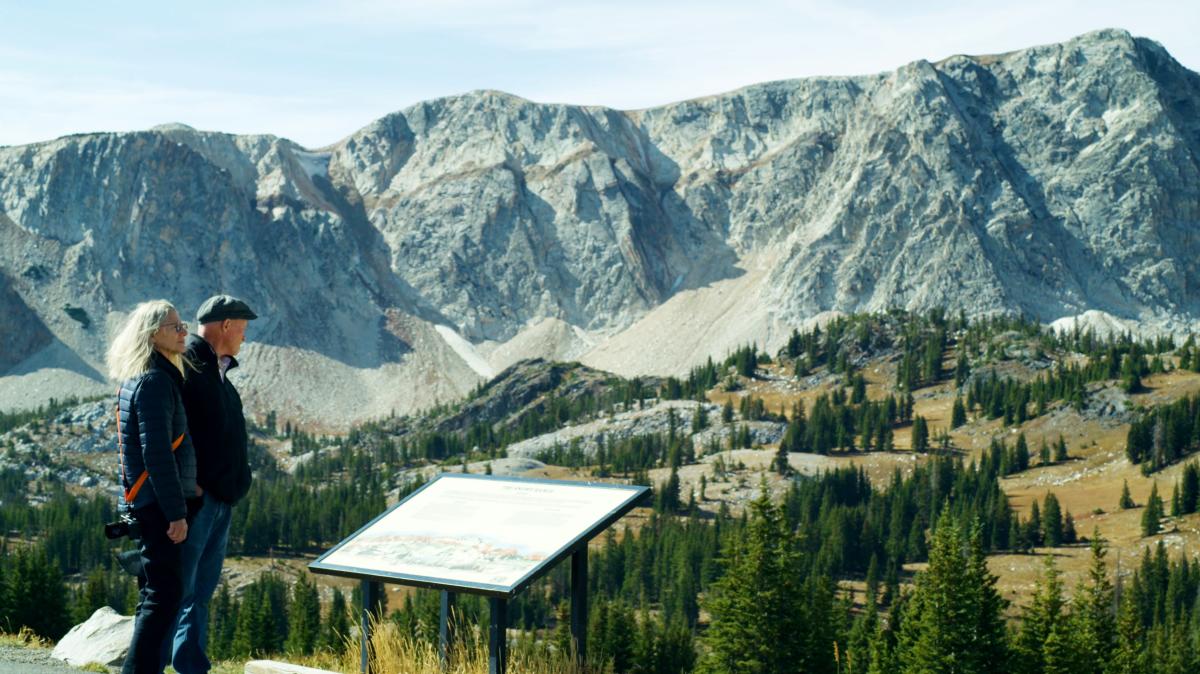 4. Sun Exposure:
Once you arrive in Laramie, you may feel that the sun is warmer than usual. That isn't just because we are closer to the sun, it's because we have less atmosphere protecting us from UV rays. As you gain elevation, the atmosphere gets thinner and so you experience an increase in UV intensity. For every additional 1,000 ft gained, there is an additional 8-10% increase in UV intensity. So, if you are traveling from sea level to Laramie, that means you will be exposed to around 70% more sun than you would back home. That makes sunscreen and the reapplication of sunscreen especially important. Sun shirts and hats can also be very useful. Plus! Coupled with the low humidity, this increase in UV can make a crazy temperature difference between shade and no shade. Make sure to pack plenty of sunscreen, hats, chapstick, and lotion!
5. Wildlife
A common misconception is that mountain lions and grizzly bears abound in and outside of Laramie. We do not have any grizzly bears – only black bears. While black bears are still dangerous, you can use a variety of strategies to keep yourself and others safe.
Keep your distance (92 meters or 300 feet) and leave the area/detour around them, especially if they have cubs with them
Make noise while hiking. If you are alone, you can occasionally call out "hey bear" or any other phrase to alert any potential nearby wildlife to your presence as they usually prefer to avoid humans altogether
If hiking with children, pick up small children immediately so that they do not seem like prey
Carry bear spray and learn how to properly use it
Use bear-safe food canisters when camping and keep track of your food waste to help protect the bears
 
Mountain lions do live around Laramie, but they are mainly active around dawn and dusk when their prey, deer, are most active.
Do not approach a lion as it may feel threatened and attack
Do not run from a lion as it may stimulate a mountain lion's instinct to chase
Do not crouch or bend over as you want to make yourself appear as large as possible so that you do not seem like prey
Keep your children close and do not play dead, attack back if necessary
 
Moose and elk can also be dangerous due to their size and defensive nature.
Try to stay at least 150 feet (50 meters) away from the moose/elk and farther if they have calves
If charged, it is okay to run, and you should try to get behind a solid object or climb a tree if you have enough time
The goal is for the moose/elk to not perceive you as a threat
 
Overall, be respectful of wildlife and you will likely just have a cool wildlife encounter to tell people about.