A Wyoming summer vacation to Laramie is perfect for families. Whether you are visiting Laramie for a week, a weekend, or just a day, there is so much to do and see. Discover all that Laramie has to offer with this summer family itinerary.
---
Summer Family Destinations to Get the Wiggles Out
---
Laramie Recreation Center
Without a doubt, kids need space to be kids. The City of Laramie has two wonderful facilities for family recreation. The Laramie Recreation Center has an indoor and an outdoor leisure pool (as well as a lap pool) that offer tons of fun. These pools feature slides, fountains, a lazy river, and more. The recreation center also has plenty of fitness equipment, gymnasiums, and an indoor track.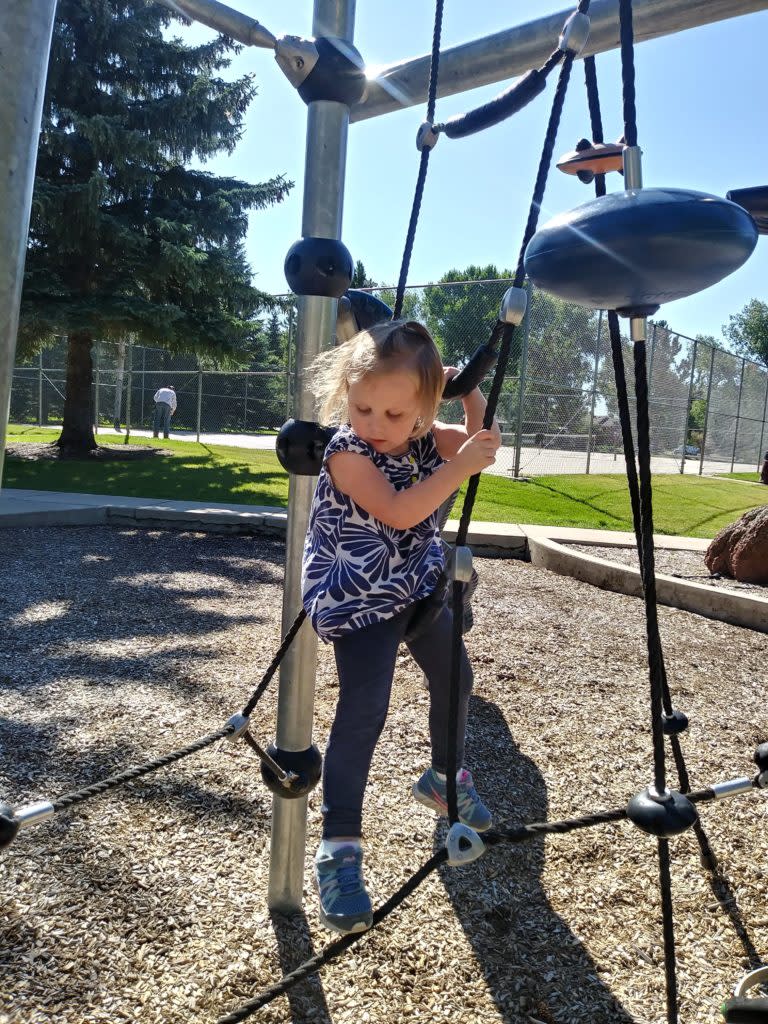 Fun at the Park (photo courtesy of Leah Veinbergs)
Laramie City Parks
Laramie City Parks are beautiful places to play or just hang out. Nearly every park is packed with terrific amenities such as playgrounds, picnic areas, basketball courts, and BBQ grills. 
While there are many parks to choose from, a few highlights stand out. Washington Park has a great paved walking path, wading pool, baseball field, soccer field, horseshoe pits, volleyball court, and basketball court. Undine Park has a wonderful splash pad. And, LaPrele Park has the Huck Finn Fishing Pond for kids 13 and under.
House of Pounce, LEAP & All Points West
LEAP Ninja Warrior Obstacle Course (photo courtesy of LEAP)
Laramie also has three more awesome places to get wild and crazy. House of Pounce is a super fun way to let young children (literally) bounce off the walls. LEAP's ninja warrior obstacle course is a great place for older kids and teens to climb and jump. Finally, All Points West has laser tag, escape rooms and much more. Their recently remodeled facility is scheduled to reopen just in time for summer.
---
Summer Family Destinations to Experience History, Science, Art and Culture
---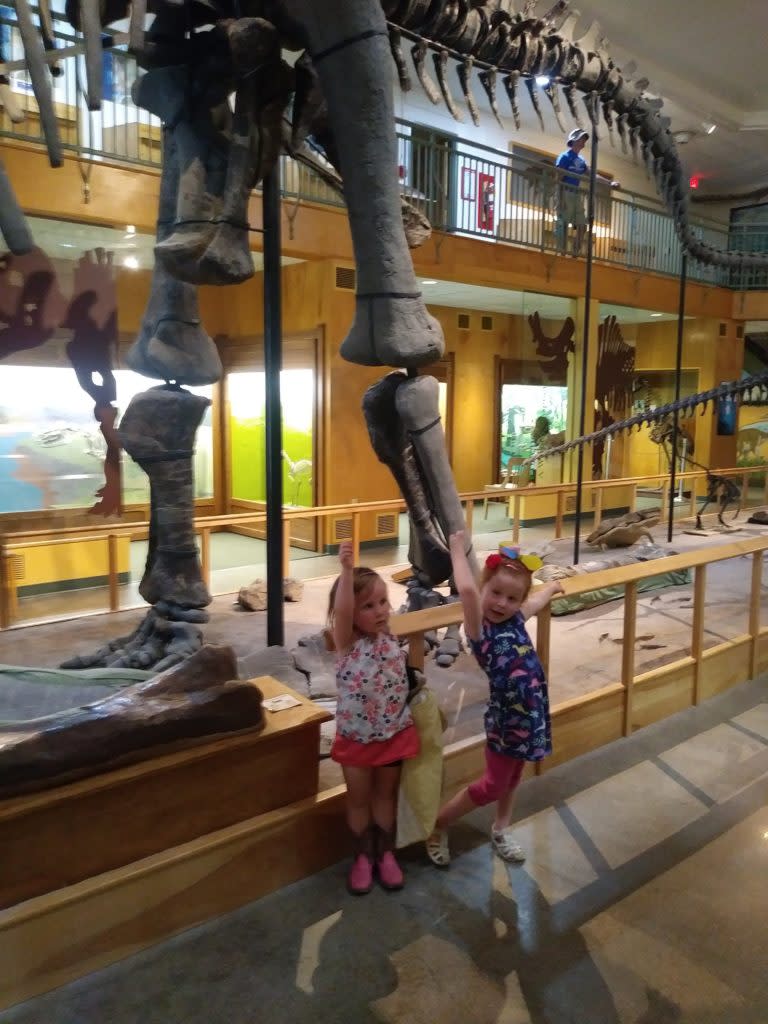 Apatosaurus at the UW Geological Museum (photo courtesy of Leah Veinbergs)
University of Wyoming Campus
The beautiful and historic UW campus is home to several wonderful museums. The UW Geological Museum is a must-see for any dinosaur lover or budding geologist. Kids of all ages will be thrilled by the 75-foot Apatosaurus skeleton, the numerous fossil displays, and the Augmented Reality Sandbox. The Harry C. Vaughan Planetarium has a fascinating schedule of shows and routinely offers family-friendly shows geared towards younger children. Not least of all, the University of Wyoming Art Museum is a stunning collection of artwork in a one-of-a-kind building. They also have kid-friendly displays and areas, and frequently host family-friendly events.
History of the West
The Ivinson Mansion, which houses the Laramie Plains Museum, is one of the jewels of Laramie. The beautifully restored, three-story home was built in 1892. The Laramie Plains Museum offers guided tours of the many historical photographs, period clothing, and antiques in the mansion.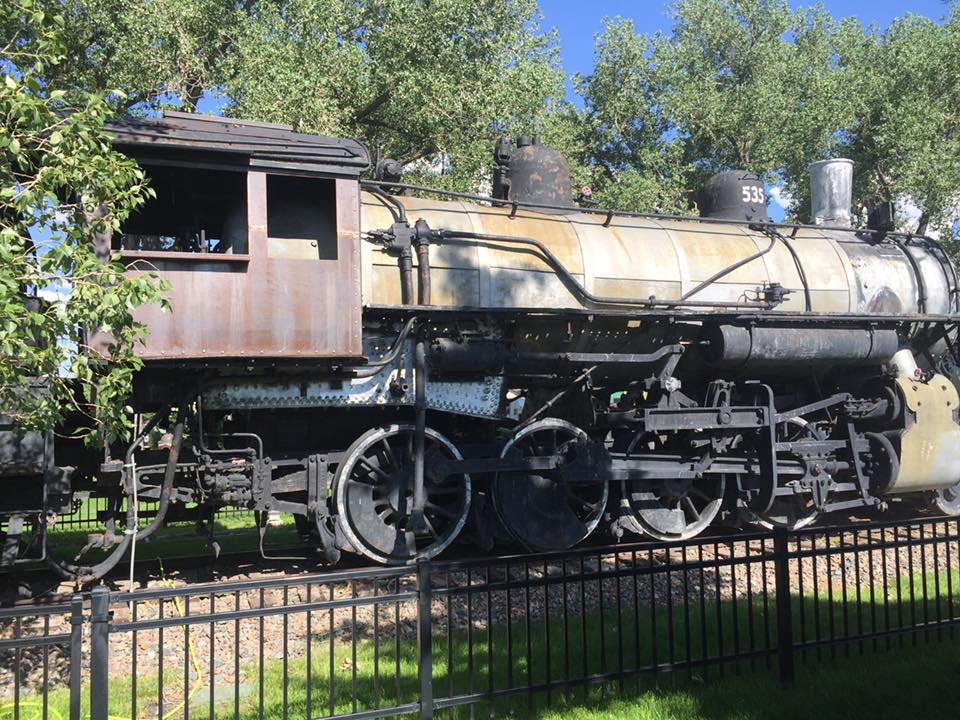 Historic Laramie Depot (photo courtesy of Historic Laramie Depot Museum)
For railroad aficionados of all ages, the Historic Laramie Railroad Depot and Nici Self Museum each offer fascinating memorabilia and exhibits. The Laramie Railroad Depot was built in 1924 after the original depot burned down. The museum offers tours on Mondays. The Nici Self Museum, located in nearby Centennial, Wyoming, has exhibits on the railroad as well as area mining and logging.
The Wyoming Territorial Prison is the place to see the wilder side of the west. Once a prison, the imposing stone building and stockade provide a glimpse into the lives of incarcerated outlaws— Butch Cassidy was an inmate at one time!  Kids will love taking on a "convict identity" as they tour the prison and the extensive grounds.
Other Arts & Culture
Summertime Laramie hosts not just one, but two stellar farmers markets. On Thursdays, the Thursday Local Market can be found in Undine Park. At this small local market, vendors, artisans, and food trucks display their wares. On Friday afternoons, the Downtown Laramie Farmers Market draws not only local vendors and artisans but vendors from the surrounding states as well. Sample fare from a variety of food trucks, buy artisan bread or fresh produce, see beautiful artwork, listen to live music, and enjoy the atmosphere.
Art and Soul Paint Your Own Pottery, also located downtown, is a great place to create your own art. Kids and adults will enjoy this fun store. Choose a piece of pottery from their extensive collection, pick your glaze colors, and paint it yourself.
---
Summer Family Destinations for Great Food
---
There are so many options that it is almost impossible to choose. Some local favorites are Born in a Barn, The Library, Lovejoys, Altitude, and The Good Egg. If you are looking for something a little out of the ordinary, try Sweet Melissa's for delicious vegetarian food, Anong's for tasty Thai food, or Mizu Sushi for, well, sushi. For a complete listing of restaurants in town see our Where to Dine page.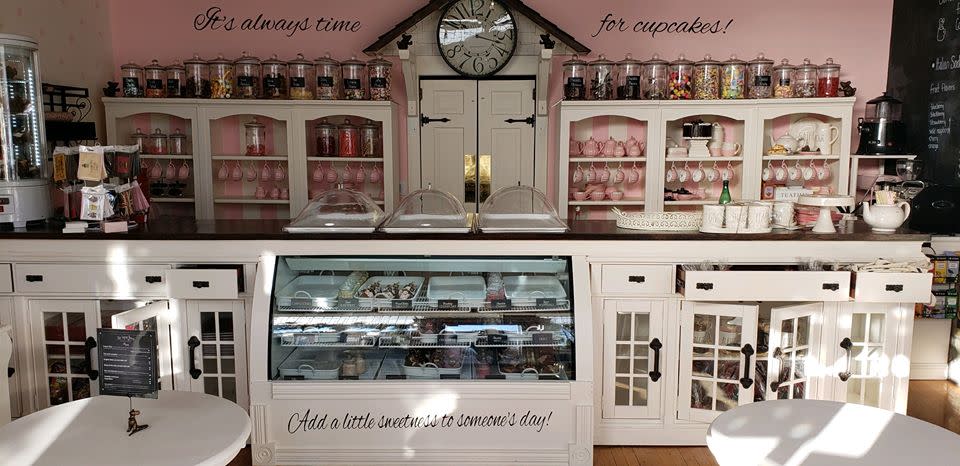 The Sugar Mouse Cupcake House (photo courtesy of The Sugar Mouse)
For an afternoon pick-me-up or sweet treat for the kids, check out one of Laramie's many coffee shops like Turtle Rock Coffee or Coal Creek Coffee. Stop-in to the Chocolate Cellar for delicious candies and gourmet chocolates. Need to get your ice cream fix? The Big Dipper has the best ice cream in town in the fun setting of an old-fashioned soda fountain. The Sugar Mouse deserves special mention as a sweet stop that kids will love. The enchanting pink and white shop serves tea, cupcakes, and other tasty treats.
---
Summer Family Destinations to Enjoy Nature
---
Mustangs on the prairie (photo courtesy of Deerwood Wild Horse Ranch & Ecosanctuary)
Needless to say, one of the major draws to the Laramie area is our extraordinary natural landscape. Vedauwoo Recreation Area is just 20 miles east of Laramie. This remarkable area has striking rock formations and terrific hiking. Nearby Curt Gowdy State Park has 3 reservoirs for fishing, boating, and paddleboarding. They also have 35 miles of hiking trails. Medicine Bow-Routt National Forest is only 30 miles west of Laramie. Take in breathtaking vistas, stunning mountain peaks, and serene pine forests. It is full of hiking trails, scenic drives, picnic and camping areas, lakes for fishing and canoeing, and wildlife viewing.
Two other great places to observe animals deserve mention. The Hutton Lake National Wildlife Refuge is a nesting ground and migratory stopover for 146 species of birds, as well as numerous other animals. Deerwood Wild Horse Ranch and Ecosanctuary is a working ranch and refuge for wild mustangs relocated by the Bureau of Land Management. The ranch offers ATV tours by appointment.
Indeed, Laramie has a wonderful selection of activities and attractions for families. Make Laramie your summer family vacation destination!
You may also enjoy The Best Restaurants for Kids in Laramie, Laramie History Itinerary for Kids and Families, Top 5 Tips for Hiking with Kids in the Laramie Area, and Local Favorites – Laramie Area Hiking Trails.
Note: Leah Veinbergs is an independent writer and the author of the blog Two Little Time. She is contracted by Visit Laramie. Views and opinions expressed here are her own and do not reflect those of the Albany County Tourism Board.