by Samuel Trautman, Videography and Photography courtesy of Samuel Trautman
Wyoming Waterfalls near Laramie with Hikes, Video, and  Photos: As the summer heat arrives, a great way to complement that heat is to find a remote waterfall to enjoy. Seeking waterfalls in the Laramie area is a great way to explore new territory and experience the vast playgrounds of public land the Laramie area has to offer.
Keep in mind that many of these waterfalls see very little traffic and are located in remote areas with difficult access. The best way to enjoy them for you may be by video.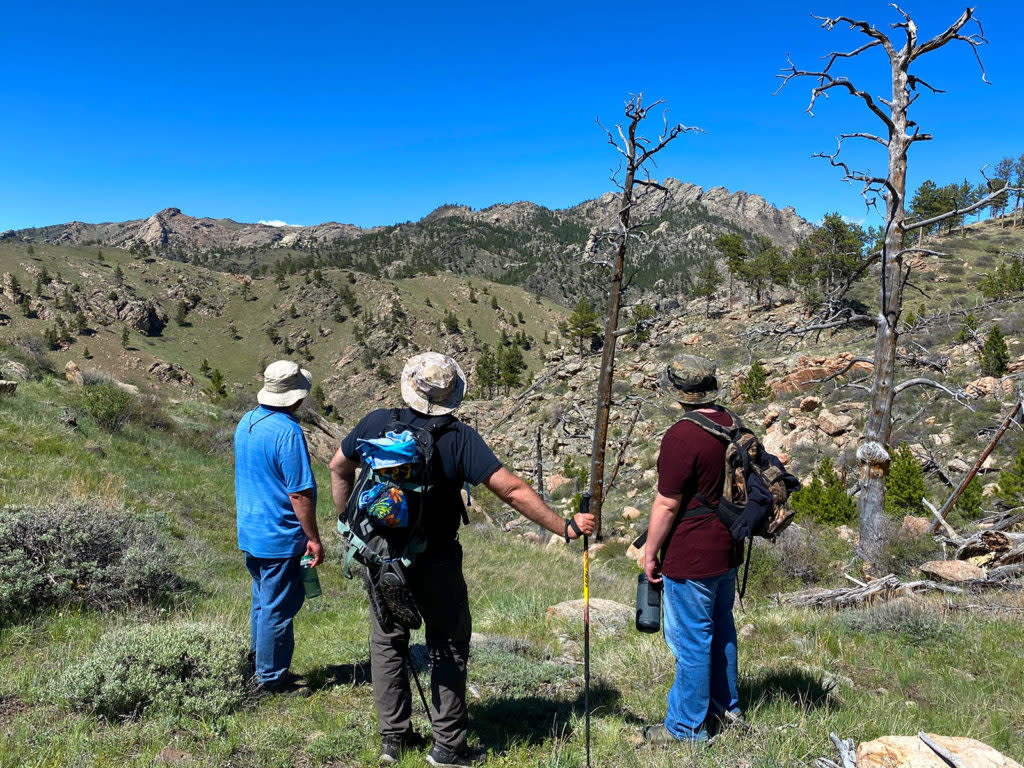 1. Middle Fork of the Little Laramie River Falls
This waterfall is tucked into the rugged canyon of the Little Laramie's middle fork and has two substantial pour-overs of 30-45 feet. The entire waterfall winds through an almost vertical subsection of the canyon and there are multiple vantage points from which to view the falls.
Difficulty: 4/5, this falls is remote and unmarked.
2. Duck Creek Falls
Hidden in the central Laramie Range and part of the Laramie Peak Wildlife Habitat Management Area, Duck Creek Falls boasts a fall of 60 feet with a secondary fall to bolster the scenic beauty of the first. It runs highest in June, but access is very difficult and unmarked. The trailhead is two hours from Laramie, and many report having gotten lost. Please be prepared with a GPS and map, and respect private lands on the way.
Difficulty: 5/5, highly remote, unmarked, and hours to access.
3. Little Medicine Bow Falls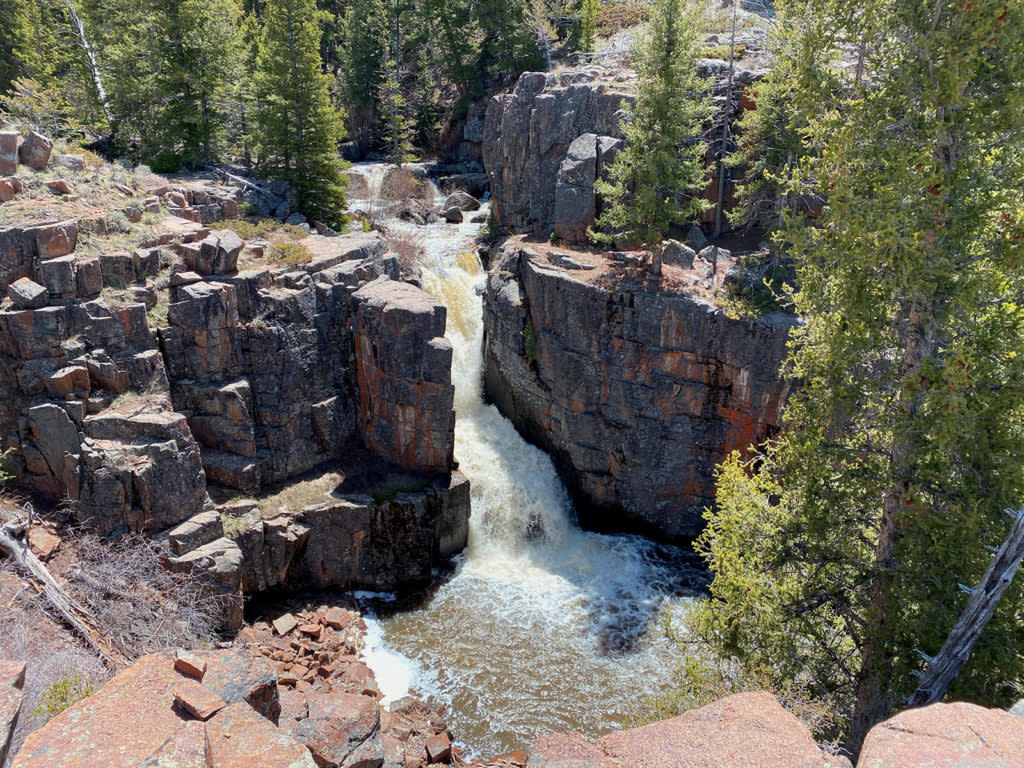 A slotted fall with a large pool underneath, the Little Medicine Bow River Falls exists within the rocky, brushy folds of the plains of the Laramie Range. This area has many oases where creeks create marshy fields of grass and meadows.
Difficulty: 5/5, highly remote and hours to access.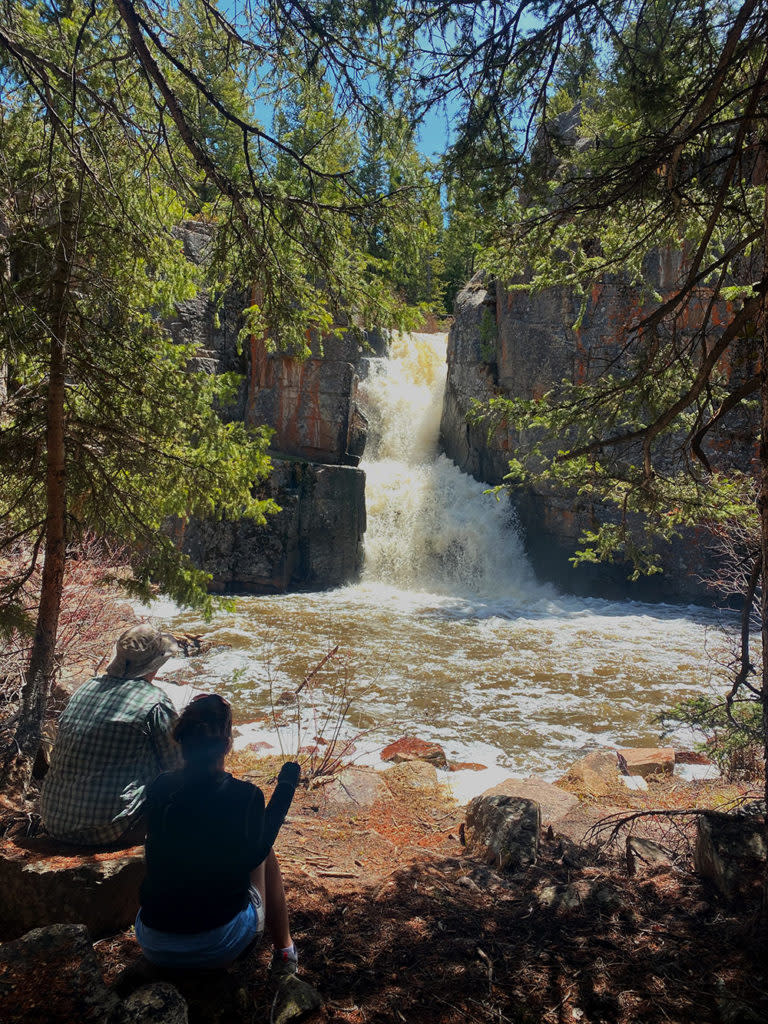 Watch these Falls in Virtual Reality from your home!
4. Lake Marie Falls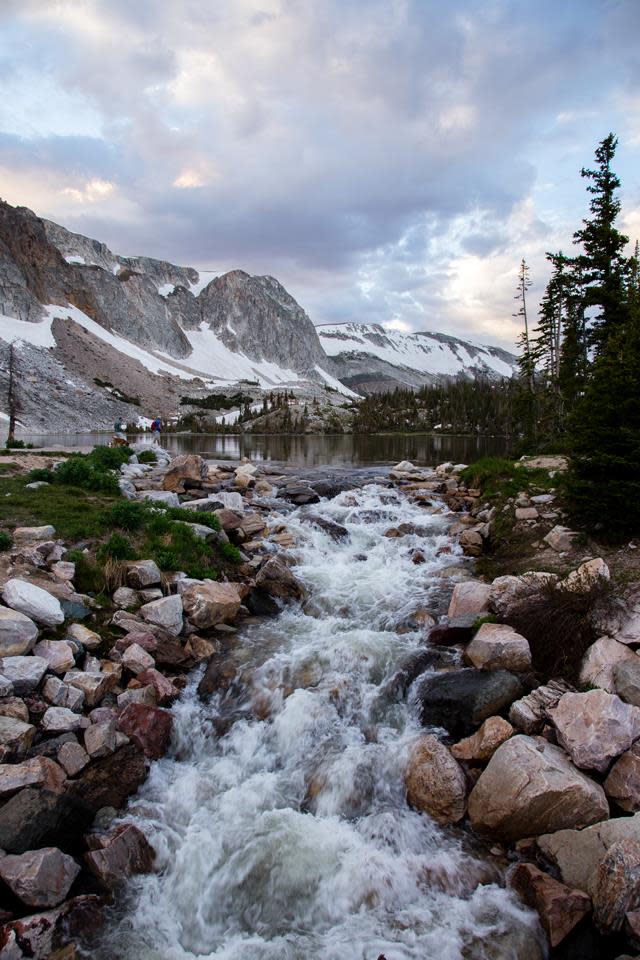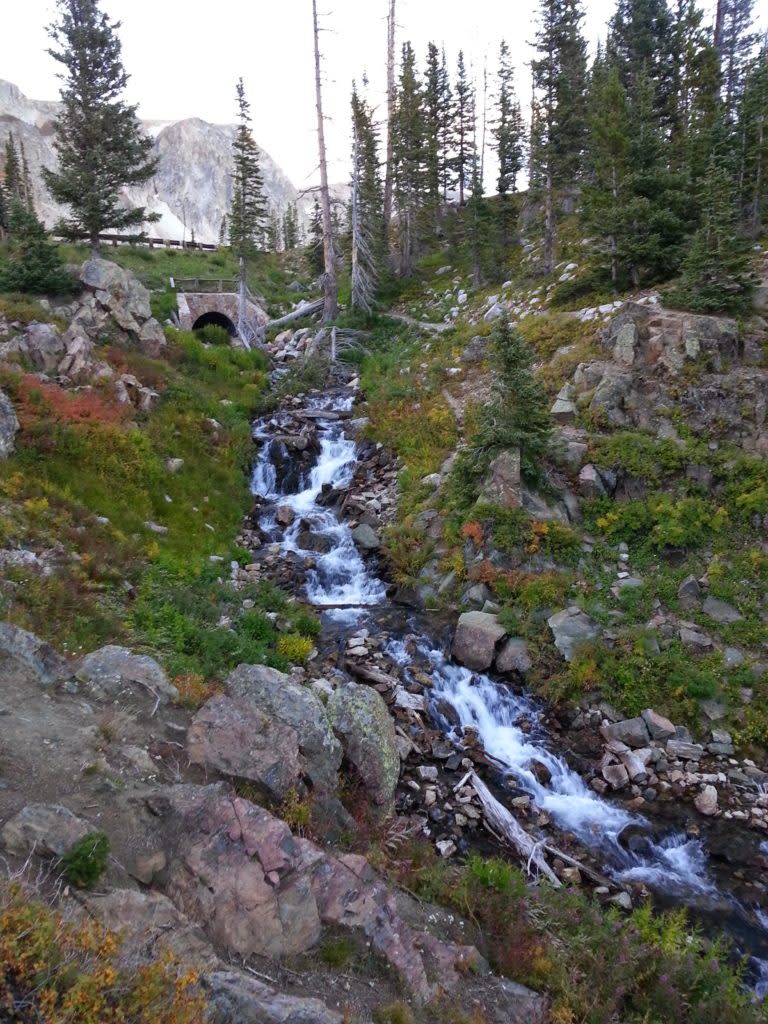 The most easily-accessed falls on our list is the runoff beneath Lake Marie on the Snowy Range Scenic Byway. Just off of Highway 130 at the Lake Marie parking lot, visitors can explore the glacial runoff from the handicap-accessible paved trail and bridge, or cross the highway to see a bonus drop beneath the man-made viaduct. You can also spot little mountain brook trout in the shallow pools below.
 Difficulty: 1/5
5. Hidden Falls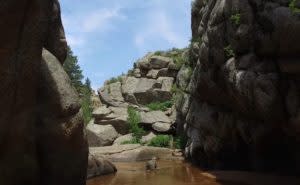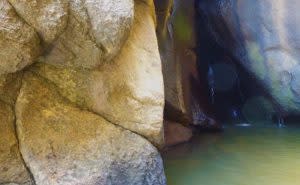 Located in Curt Gowdy State Park, access to this waterfall is well-marked and part of a network of many other hiking trails for you to enjoy. The waterfall flows into a small crevasse of granite boulders with a natural wading pool. This is a great hike to bring the kids.
Difficulty: 2/5, well-marked and mapped but does require wading to the falls
6. Sunshine Falls
Sunshine Falls are located near 10,000 feet, so early and late seasons may be affected by snow.
These falls are the perfect hike for a mid-summer day. The falls are easily accessible and marked on the trail, although not viewable from the trail. A hiker can do an "out and back," or link this trail with others to make a loop. View a video here.
Difficulty: 4/5, despite being marked this is a moderate to difficult hike.
7. Reservoir Lake Falls
These Wyoming waterfalls are located between Reservoir Lake and Meadows Lake just off of Quealy Lake Trail. At 10,800 feet, these falls will be affected by late-season snow and may not be accessible until late June or early July. You may either take the Quealy Lake Trail or the Gap Lakes Trail off of Lewis Lake to access the Quealy Lake Trail. View a video here.
Difficulty: 3/5, a moderately difficult hike that is not well-marked
Breathtaking beauty, solitude, and the coolness of fine water droplets surround you in these pristine areas. Find a waterfall to enjoy, and beat the summer heat in the mountains surrounding Laramie.
You may also enjoy some of our other blogs, "Summer Water Activities Itinerary for Families," "Local Favorites – Laramie Area Hiking Trails," and "Top 5 Lakes to Fish on the Laramie Plains."