Visitors and locals alike love Laramie for the wide variety of outdoor recreation opportunities it has to offer, especially because these opportunities lie just minutes from town. The stunning glacial habitats of the Snowy Range Mountains, the impressive Sherman granite formations of Vedauwoo, and the beautiful meadows and forests of the Happy Jack Recreation Area are just some examples of the grandeur you can find in Laramie's backyard. And, if you're wondering exactly what kind of outdoor activities are available around Laramie, camping, hiking, fishing, mountain biking, horseback riding, rock climbing, skiing, snowboarding, fat biking, snowshoeing, and wildlife viewing all make the list.
Whether or not you call Laramie and its surrounding areas your home or you come to us as a visitor, we all have a responsibility to take care of the lands on which we recreate. Taking this responsibility seriously means preserving outdoor spaces for ourselves, for future generations, and for the sake of the beloved landscapes and ecosystems themselves.   
In this post, you'll hear from several Laramie locals about what it means to recreate responsibly: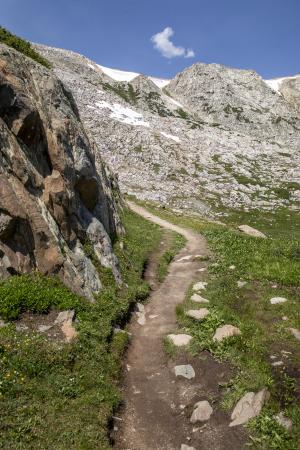 "My tip for recreating responsibly is a little "Know Before You Go." I keep websites with important information like weather information, fire restrictions, and campground status bookmarked on my phone for quick access. Getting to this information easily before I head out helps me plan responsibly and avoid hazards and closures at my destination."
"Stay on trail. It may not seem like a big deal to cut a corner or to walk next to the trail for 10 yards while letting another user pass, but these actions all add up. Staying on trail is the best way to ensure that our dynamic singletrack trails stay skinny and fun."
Patrick Harrington - Curt Gowdy State Park

"This place is special. Leave it better than you found it and work proactively to ensure your kids and friends do the same. Stay on the trail, pack out garbage, extinguish fires completely."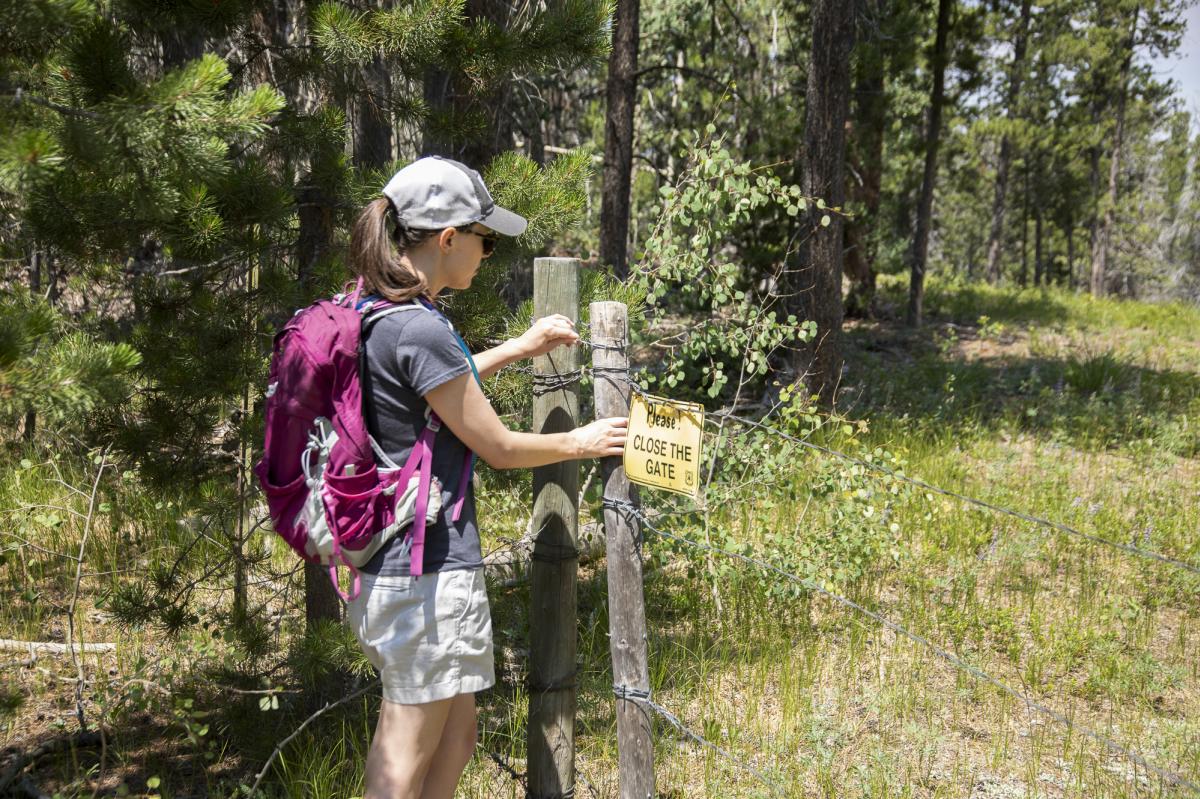 "We cherish a bit of elbow room and being able to hear the bird's call. Be friendly when you see other folks on the trails but practice social distancing when you take a rest stop. My dog loves everyone, but not everyone loves dogs. Having your furry friend on a leash when you meet others is a simple way to keep the peace. And provides a handy place to tie that poop bag too!"
Sarah Brown Mathews - Pilot Hill Inc. 
"Cowboy character means staying on the trails, whether biking or hiking, and respecting the vegetation around the trails, so we can enjoy the beauty for years to come."
Becky Maddox - Snowy Range Ski Area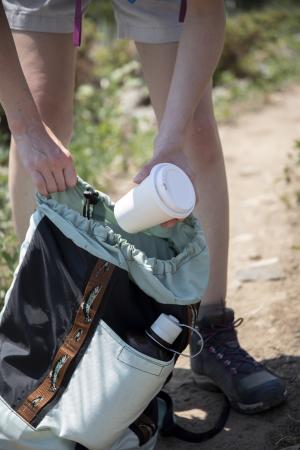 "As the owner of an outdoor retail store my team and I walk a fine line between helping people get outside and recognizing the need to take care of our wild spaces. One of our company values is "leave it better" -- and after being frustrated with the amount of trash that we see on the trails we decided to do something about it. Now we take our monthly staff meetings outdoors to a popular recreation site where we pick up trash together. Our impact is small but every little bit helps."
Rebecca Walsh - Laramie Basecamp
"For me, it's all about keeping a mindset of respect. Respect for the land, respect for others, and respect for yourself. Stick to trails and designated areas, learn about regulations for the areas you visit, and remember it's a privilege to be where you are."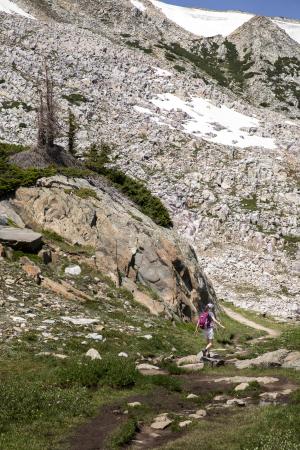 "It takes a lot of work to build these trails and even more work to repair them from rogue hikers. Please remember to stay on the designated trails. The wildlife and vegetation thanks you, as does the local community."
"It's important not to park your car in the tall grass. The heat from your engine against the tall grass can start a wildfire."
"Mountain bikers should be sure to announce how many riders are behind them. 'Just me' or 'two behind me' can go a long way."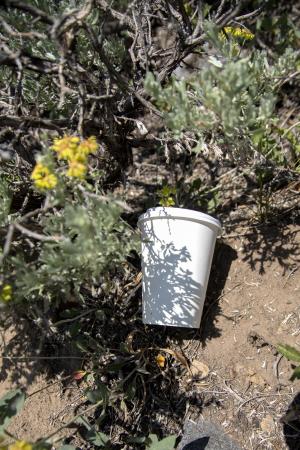 "A two-finger wave and nod when approaching lets your neighbor know you see them and will make room for passing. When approaching from behind, a friendly "ding" of a bell or call that you're there is a WY tradition. We take private property signs seriously here! And so do the sheepdogs and bulls behind the wire. Choose a different route when you see a posted sign. That Moose might want a cookie but his wild manners need work. DO NOT TRY TO FEED OR GET NEAR these big fellows. They ALWAYS have the right of way!" 
Sarah Brown Mathews - Pilot Hill Inc. 
"Pick up your trash. It seems obvious, but unfortunately, trash is a common sighting. In fact, clean up others' trash if you come across it." 
Note: Brian and Dani Harrington are independent writers contracted by Visit Laramie. Views and opinions expressed here are their own and do not reflect those of the Albany County Tourism Board.