Longer days and the fresh greens of spring are creeping back into southeastern Wyoming. As we deal with the last bits of cabin fever and anxiously await a return to brighter days, it is time to start planning that dream road trip. We are here to help. In this post we are going to share a few local tips for truly experiencing what Laramie has to offer. You'll see epic nature, history, and best of all, wide-open space.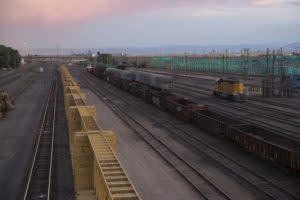 ---
Laradise
---
About 65 miles north of Fort Collins, Colorado, on the Interstate 80 corridor, lies the small but vibrant town of Laramie. Surrounded by easily accessible public lands and boasting an historic downtown that brings to life the stories of the Transcontinental Railroad and the Old West, you are sure to find great stops for the entire family.
---
Downtown
---
Downtown Laramie is the heart of our community. With bustling restaurants and breweries, shopping opportunities, great coffee, and a buzzing arts scene, a trip to Laramie is not complete without checking out the downtown.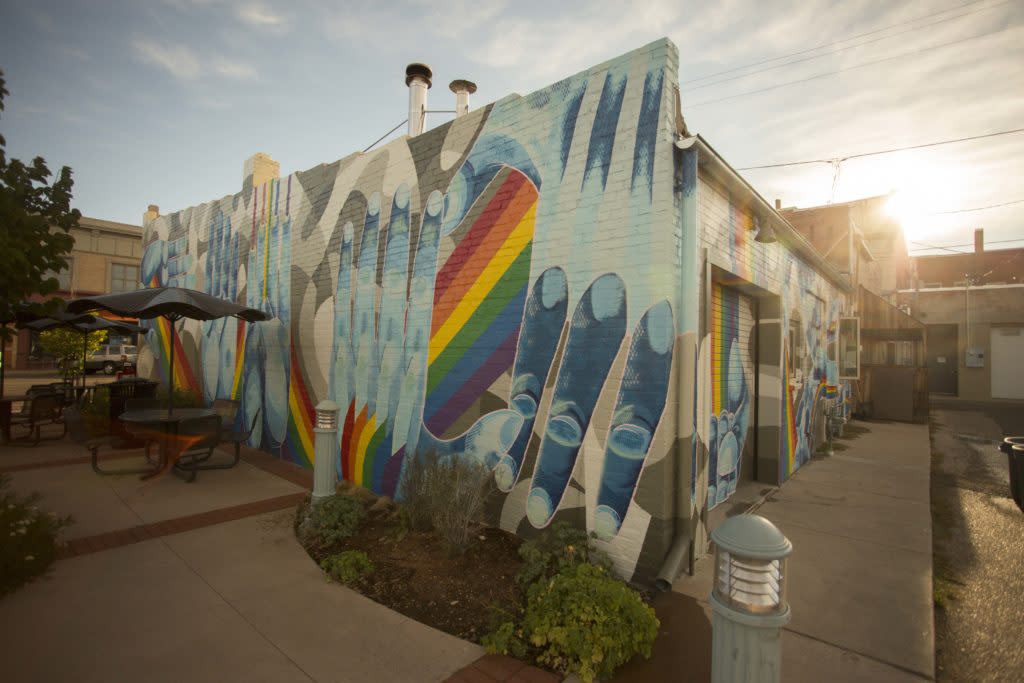 Part of the charm of downtown is thanks to the Laramie Mural Project. In 2011, a group of local artists and arts administrators embarked on a soon-to-be decades-long project of economic revitalization through art. You can find great resources for a walking tour of the Laramie Mural Project here. This family-friendly adventure will take you through alleys, plazas, and parking lots to find unique and place-based murals created entirely by Laramie artists. You can also opt for a mural tour in your car by following our road trip mural guide here.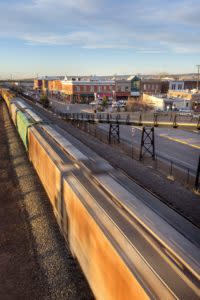 After you have toured the murals, visit the historic Union Pacific Footbridge, also downtown. This steel bridge was built in 1929 to move pedestrians safely from the historic West Side, where many railroad workers lived, to downtown and the rest of Laramie. Surprisingly, it is one of only two remaining footbridges of its kind in the entire United States. We suggest grabbing a coffee or tea from Coal Creek or Night Heron to enjoy while waiting for a train to roll by below your feet. Trains pass through about every 10 minutes, so you'll never have to wait too long. You'll also find time to reminisce about the mural tour as you see the murals from a whole new vantage point.
In preparation for our final stop, about a 15-minute car ride from downtown, grab yourself a delicious to-go meal from any of our incredible downtown restaurants to enjoy along the way. Nearly all of Laramie's restaurants have great to-go menus and offer curbside pick-up. Menus at some restaurants change weekly so be sure to check their social media pages for up-to-date menu options and hours of operation.
---
The Summit
---
After you've selected your meal, hit the road and say goodbye to Downtown Laramie as you head toward wide-open spaces and a new adventure. Head south on 3rd Street and take the I-80 ramp, headed East. Once you've made it to the top of the hill, you can take a quick stop at the Summit Rest Area and visit our Summit Visitors Center where you'll be greeted by a giant bust of Abraham Lincoln. This stop is of interest as the highest point on Interstate 80 and the highest point on the historic Lincoln Highway. Hop back in the car and continue east for another six miles. Exit onto Vedauwoo Road and turn left.
---
Hike Vedauwoo
---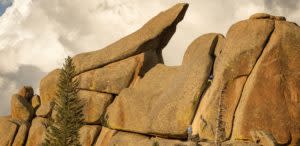 Heading north will bring you ever closer to the Sherman Granite outcroppings that form Vedauwoo, one of the most unique places on the planet. This area, pronounced "Vee-Duh-Voo" is thought to have gained its name from the Arapaho word "bito'o'wu", meaning earthborn. Navigate to the Vedauwoo picnic area and enjoy your dinner surrounded by boulders and thick pine forests. After finishing your meal, we suggest taking a hike on the Turtle Rock Trail. This 2.8 mile loop starts from the picnic area and circles the large granite outcroppings, eventually bringing hikers into aspen groves, beaver ponds, and of course, over boulders.
Wildlife can often be spotted along this hike. Common animals include a variety of birds, such as jays, finches, and eagles, coyotes, beavers, ground squirrels, antelope, deer, and even the occasional black bear or mountain lion! Keep a keen eye out for moose as they frequent the area. All animals, big and small, should be treated with respect and given plenty of space. And it should go without saying, but don't please don't feed them.
It has been a long day (good thing you grabbed that coffee earlier) and it's time to get back home. If you didn't get to explore as much as you'd like, we definitely recommend grabbing a campsite and pitching your tent. The sunset in Vedauwoo is not to be missed, and you would be hard-pressed to find a better place to enjoy the stars.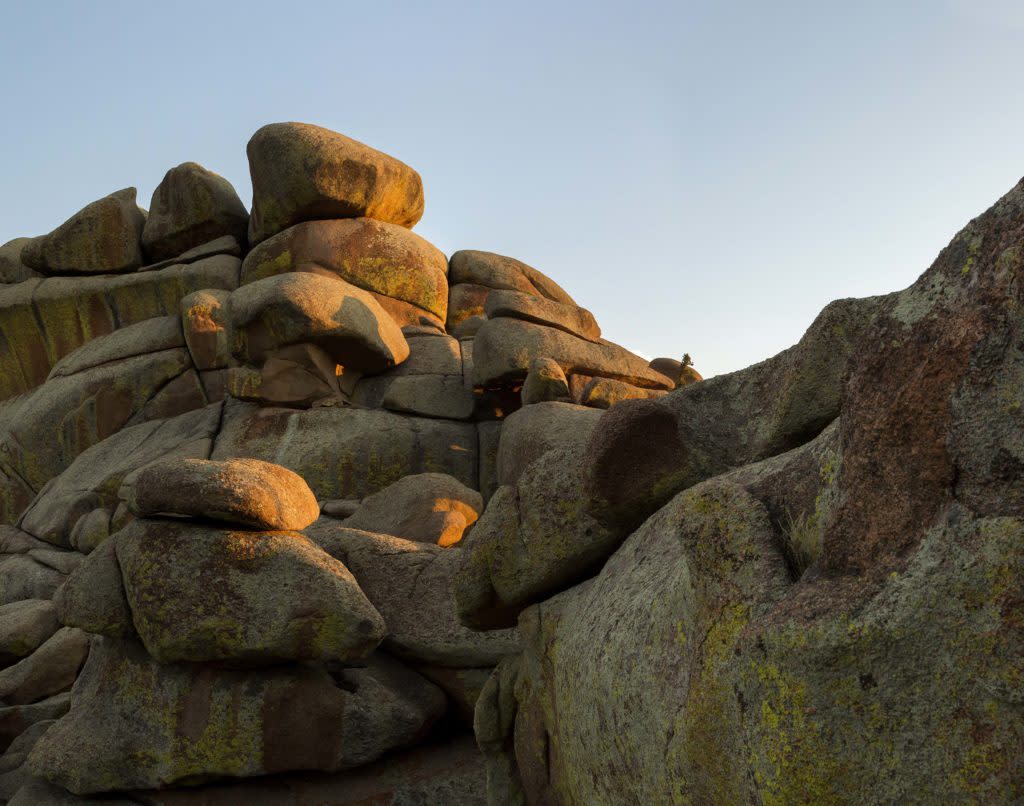 You may also enjoy these other blog posts: Social Distancing Road Trip Blog, Downtown Laramie Mural Tour by Car, or Laramie Summer Road Trip Itinerary for Families.
Note: Brian and Dani Harrington are independent writers contracted by Visit Laramie. Views and opinions expressed here are their own and do not reflect those of the Albany County Tourism Board.