Yellowstone is one of the last and largest nearly intact natural ecosystems on the globe and has inspired human beings since indigenous tribes first set eyes on it. This iconic location is the definition of a bucket-list destination, a once-in-a-lifetime trip. To make your Yellowstone road trip vacation all the more special, stop in Laramie along the way. 
If approaching from the south or east, Laramie is right on the road to Yellowstone, no detour required. It is also within a day's drive of Yellowstone National Park, making it a logical resting place. But beyond these conveniences, there are many reasons to include Laramie in your Yellowstone plans. Laramie is known not only for natural beauty and amazing outdoor recreation opportunities, but also for a particularly rich cultural scene, a vibrant and historic downtown, and all the perks that come with being a college town. 
Before we get into all there is to do and see in Laramie, let's first take a look at the two main approaches to Yellowstone that pass directly through Laramie. From the south, take I-25 North in Denver to Cheyenne and then turn west on I-80 until you hit Laramie. Alternatively, exit I-25 North for Fort Collins on Highway 287 and continue north until you reach Laramie. This route is more scenic and is equal in time—faster even, traffic depending. If approaching from the east, simply jump on I-80 and head west until you reach Laramie. 
Once in Laramie, here are a few ideas on how to refresh and recharge as you plan your next leg of your trip to Yellowstone National Park.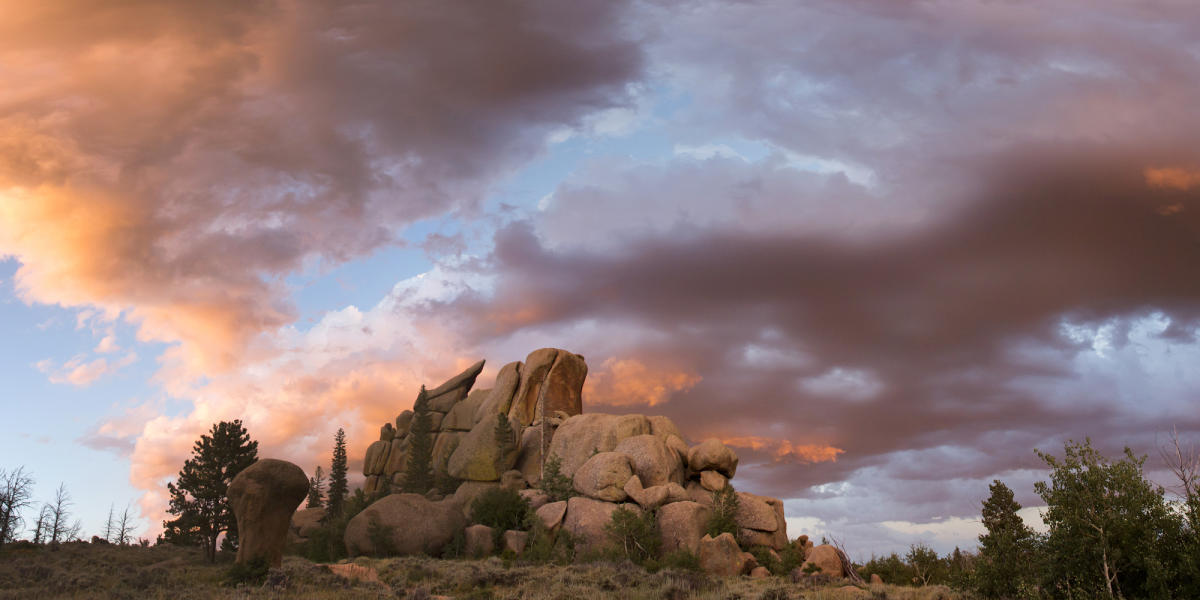 Savor Nature Without The Crowds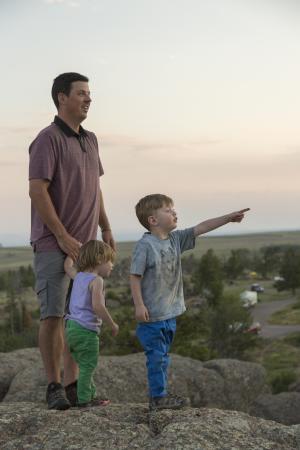 While all national park visits typically mean sharing the view with a crowd, Yellowstone is particularly busy. Laramie's outdoor scene is, by contrast, a place to find some much-needed peace and quiet, making a stop here a great compliment to your time in Yellowstone. 
The Snowy Range Mountains and the Tie City / Happy Jack Recreation Area are the main stars of Laramie's backyard, along with the Vedauwoo Recreation Area and Curt Gowdy State Park. Thankfully, all of these destinations are incredibly accessible from Laramie, with some as quick as 15 minutes from town.   
A tranquil hike is a great way to stretch your legs and boost energy levels in between days spent on the road. See our top five recommendations for hikes in the Laramie area here. You might also consider some low-key exploring and a picnic at the Happy Jack Recreation Area or Vedauwoo. 
Depending on how much time you plan to spend in Laramie before you head to Yellowstone, the list of options for outdoor recreation grows: backpacking, fishing, climbing, boating, horseback riding, camping, mountain biking, paddleboarding…the list goes on.   
Explore Laramie's Historic Downtown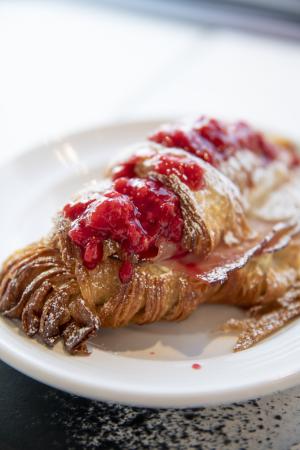 Laramie's Historic Downtown is vibrant with western history, art, award-winning restaurants, and boutique shops. Wandering around downtown is simply a pleasure. You'll have a chance to witness old west architecture, historic landmarks, and mural after colorful mural created by the Laramie Mural Project. Peek into a few of our fantastic art galleries, discover a unique treasure at one of our well-curated local shops, and take a sunset stroll over the pedestrian footbridge that traverses the tracks laid by the Union Pacific Railroad. When you need to refuel, the food and drink options will not disappoint. Sushi, vegetarian, Thai, classic burger joints, steakhouses, and cafe-style options are all on the menu. You can also enjoy a beer or two from one of our five local breweries as you explore downtown.  
Discover Laramie's Cultural Side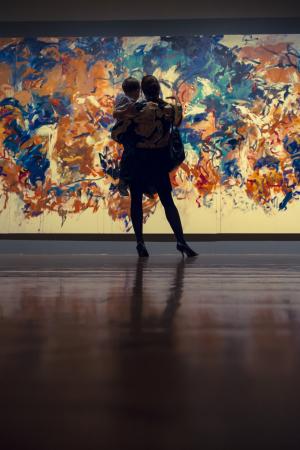 Laramie also has plenty to see and do in the way of cultural enrichment as well as Yellowstone and Wyoming history. The University of Wyoming is a huge asset in this regard. Check out their events calendar to see what's happening in town during your stay. While more options are available during the academic calendar year, the University hosts events year-round. You may be able to catch a play or dance performance at the theater, attend a film festival or live music performance, or enjoy any number of other events that coincide with your road trip.
The University's Art Museum, Geology Museum, and Anthropology Museum are all open for touring and are a splendid way to pass a few hours and learn something new. The Laramie Plains Museum at the Ivinson Mansion is also worthy of your time and offers extraordinary collections that showcase Laramie's Victorian-era history.  
Scenic Drives
After you've had your fun in Laramie, the most direct and most scenic route to Yellowstone is via I-80 West. However, if you're traveling from about mid-May to mid-September, we highly suggest taking a slight detour from I-80 on the Snowy Range Scenic Byway via Highway 130 west from Laramie, which turns into the scenic byway just past Centennial. The byway is stunning and winds through the majestic Snowy Range Mountains before reconnecting with I-80 around Walcott junction near Rawlins. No matter which of these routes you take, you will eventually turn onto Highway 287 North from Rawlins, and from there you merge with Highway 191, which treats you to a breathtaking drive through the Wind River Range and Grand Teton National park, and ends at Yellowstone's south entrance near Old Faithful.

Enjoy your ultimate Wyoming road trip and welcome to the wild west!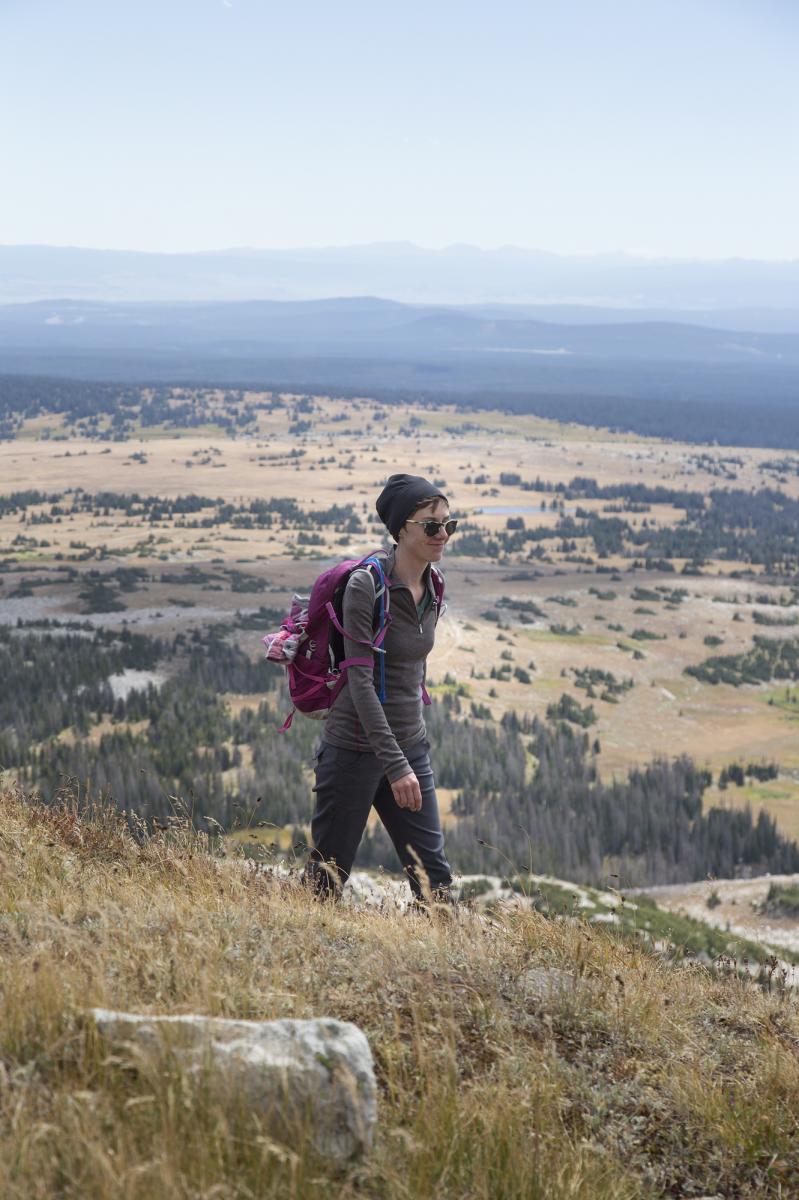 Note: Brian and Dani Harrington are independent writers contracted by Visit Laramie. Views and opinions expressed here are their own and do not reflect those of the Albany County Tourism Board.