Sometimes, a change of scenery is all that's required in order to relax and reboot, and a cabin getaway is a particularly good way to accomplish this. A cabin stay is an opportunity to escape the grind of the daily routine and retreat into nature without sacrificing the comforts of home.
The surrounding areas of Laramie, Wyoming boast many options for cabin stays that range in size, amenities, remoteness, and available activities and experiences. In this post, we explore the top cabin retreats near Laramie.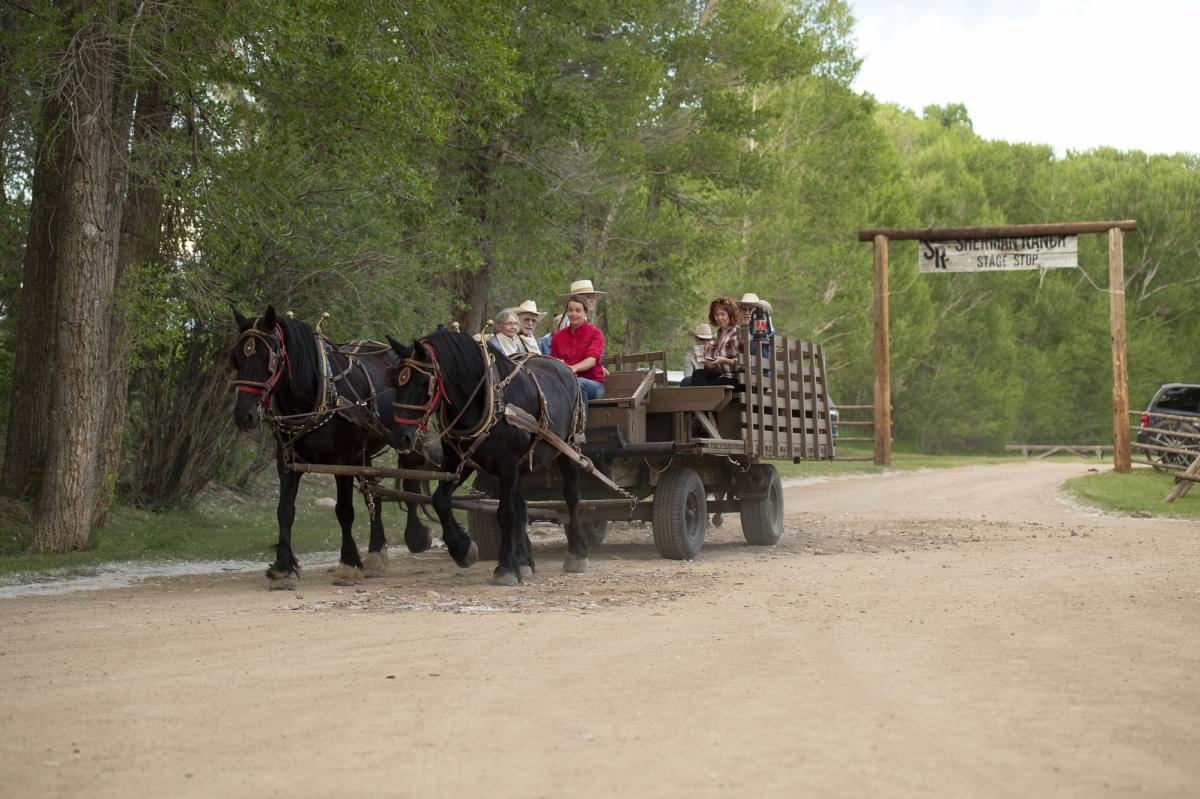 The Vee Bar Guest Ranch
The Vee Bar Guest Ranch is a family-friendly, family-owned and operated ranch located 25 miles west of Laramie. It is nestled into the cottonwoods along the banks of the Little Laramie River, in the foothills of the Snowy Range Mountains. 
The Vee Bar offers several riverside suites close to the main lodge as well as three cabin rentals. Each cabin can comfortably host five to seven guests. The cabins are located further away from the main lodge and so are ideal for those looking for a more secluded experience. One cabin is near the fishing pond while the other two are surrounded by meadows. 
Originally built in 1891, the Vee Bar is teeming with historical charm and prides itself on "True Western Hospitality." History lovers will appreciate the fact that two of the three cabins were original structures on the ranch.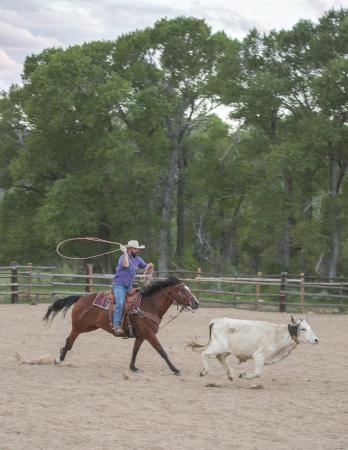 The Vee Bar Ranch is an exceptional cabin stay not only for its serene location but also for the convenience it offers in the form of prepared meals. During the summer season, the Vee Bar serves three buffet-style meals per day, each home-cooked from scratch. Adult beverages are also available at the ranch's John Wayne Saloon.
The Vee Bar is hands-down the best place to stay if you are interested in horseback riding and fishing. Guests of the Vee Bar enjoy exclusive access to one mile of the Little Laramie River that flows through the property. The ranch will provide basic equipment for both fly fishing and spinner rods. If you're new to fishing, take advantage of their on-call guide for lessons.
The horseback riding experience offered by the Vee Bar is truly exceptional, and that they specialize in this activity is a point of pride for the owners. Guests are matched with one horse to call their own during their entire stay, coached along the way by seasoned wranglers. 
Wranglers take guests on guided rides that are expertly tailored to match any skill level. Rides take you through beautiful landscapes, including meadows in the river valley, high plateaus that offer stunning views of the valley, and more mountainous terrain.
Finally, given the Vee Bar's proximity to the Snowy Range Mountains, incredibly scenic hiking and trout fishing are also at your doorstep. 
Albany Lodge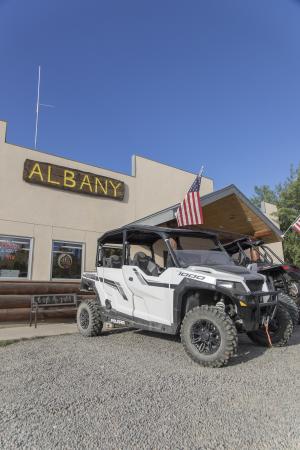 Albany Lodge is another excellent choice for a cabin vacation and also lies at the base of the Snowy Range, about 35 miles west of Laramie. Like the Vee Bar Ranch, Albany Lodge stands out for the outdoor experiences and natural beauty it offers while maintaining all the modern conveniences of a classic vacation. Albany Lodge includes a restaurant that features a large, varied menu for all three meals of the day and a full bar with a wide variety of craft beers.
Cabins at Albany Lodge offer a serene mountain experience along with features such as fireplaces, game rooms, porches, and more. Options are plentiful, allowing you to choose what best accommodates your style and the number in your party. The Fox and Willow Cabins are two recent additions that offer two bedrooms, a private loft, a fully equipped kitchen, and a covered front porch. 
Albany Lodge is a premier winter destination for snowmobilers. However, the summer is also an excellent season for a cabin stay at the lodge, where the entire Snowy Range becomes your backyard. During the summer you can rent UTVs (also known as side-by-sides or ATVs) to explore miles and miles of the breathtaking Snowies back roads and surrounding foothills. Kayaks are also available for rent with quick access to Rob Roy Reservoir.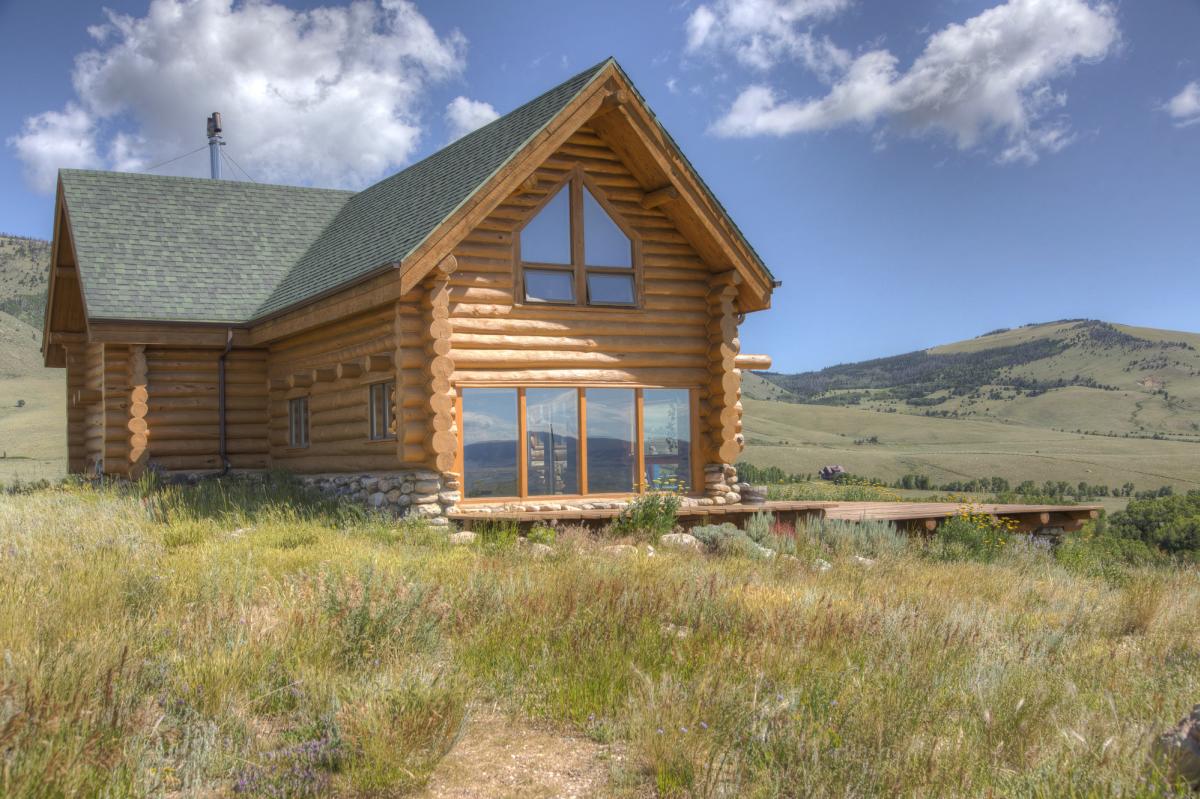 Vacation Rentals
Our next pick for top cabin retreats near Laramie is not one particular property, but rather a number of properties that are available through sites such as Airbnb or Vrbo that are located in and around the Snowy Range Mountains. Cabins of this variety are great for longer stays and families and for those who prefer a greater level of privacy than what lodge or ranch-style cabins may offer. 
The Rainbow Valley subdivision about 5 miles up the mountain is a cluster of family cabins where you will find many excellent rentals. Look for cabins further up in the range if more solitude is what you're after.  
Rental cabins give you control over your meals and can also be more budget-friendly in this regard. Plus, for those times when you don't feel like cooking a meal (you are on vacation, after all), head into Centennial to enjoy a delicious pizza at the Bear Bottom or a classic breakfast at the Mountain View Historic Hotel & Cafe or The Friendly Store.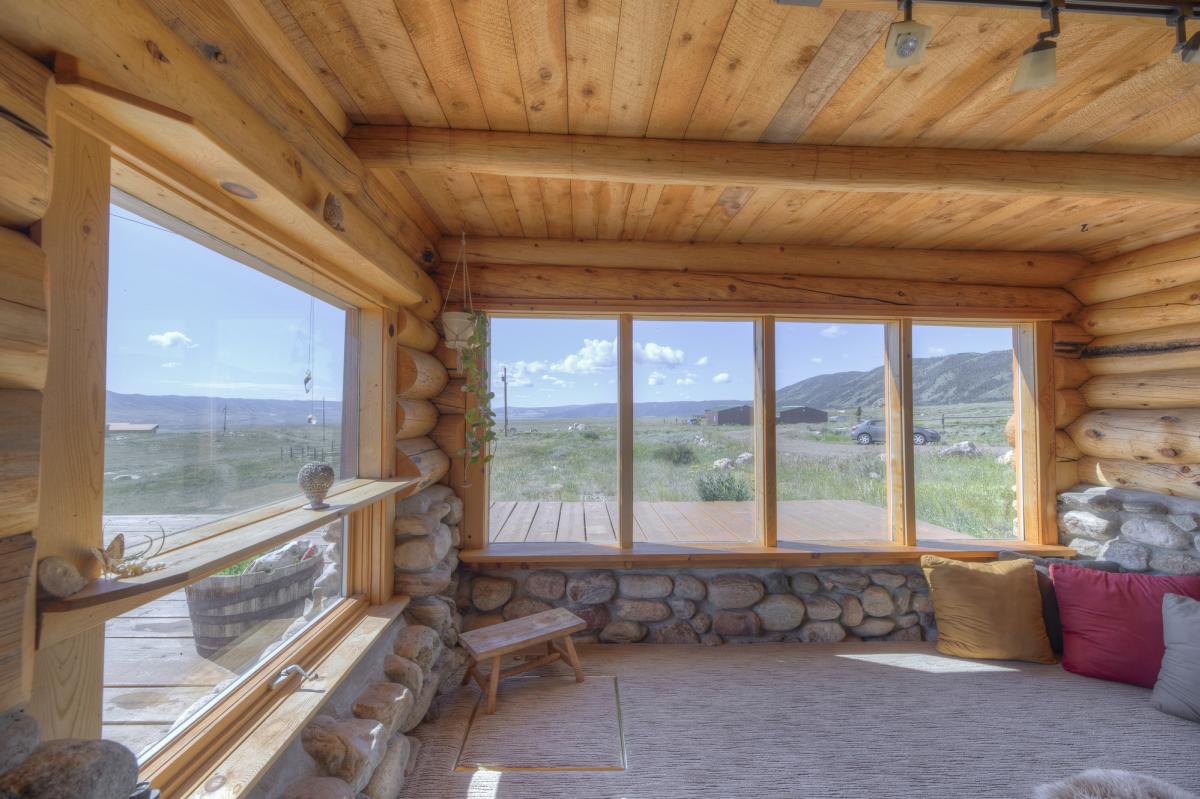 No matter where you ultimately decide to stay, your cabin getaway will not disappoint in this stunningly beautiful area of the world, where the mountains and surrounding river valleys become your summer playground.