Laramie boasts some of the best campgrounds and parks in Wyoming. There are so many ways to enjoy the immense natural beauty and beautiful weather of summertime Laramie, from hiking, fishing, and kayaking to just a simple picnic in the park. Whether you stay in-town or just outside of Laramie in the great outdoors, there are tons of fun activities and memories waiting to be made.
Best Campgrounds and Camping
Camping is the best way to experience everything that the Laramie area outdoors has to offer. Camping puts you right in the heart of hiking, wildlife viewing, fishing, and boating. There is something magical about enjoying s'mores around a crackling fire and then drifting off to sleep to the sound of the wind whispering through the pines. It is an experience that should not be missed.
There are almost endless possibilities for camping around Laramie. Between U.S. Forest Service campgrounds, State Parks, and other recreation areas managed by Wyoming Game and Fish, there is certainly something to fit your camping needs.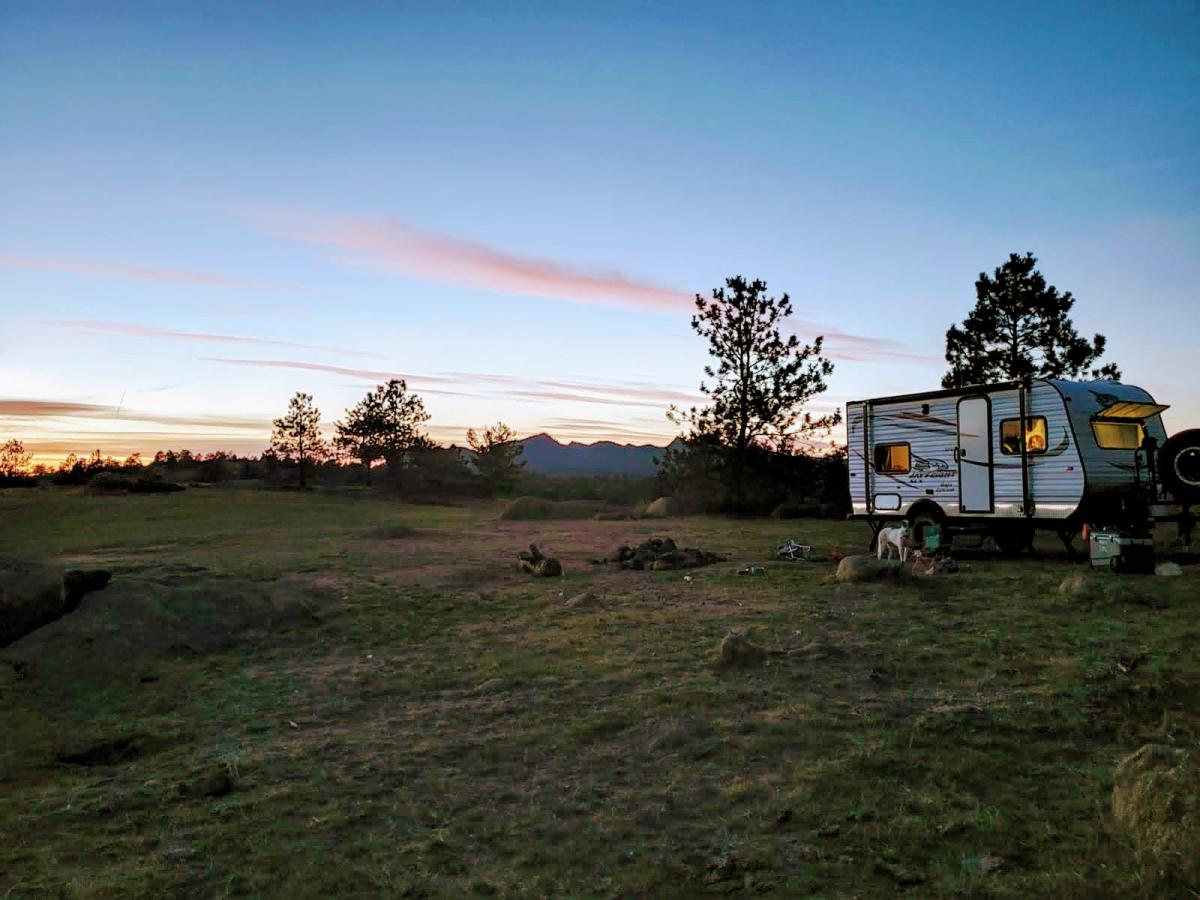 Dispersed Camping Near Vedauwoo (photo credit David Veinbergs)
Best Campgrounds: Snowy Range Area 
The Snowy Range Area of the Medicine Bow National Forest is a wonderful place to camp. The Snowy Range area is only about 30 miles west of Laramie with close proximity to the small towns of Centennial and Albany, Wyoming.
Generally, campgrounds in the Snowy Range provide plenty of trees. Campgrounds usually have vault toilets, potable water, and trash disposal. Individual campsites typically come equipped with a fire pit and picnic table. However, some campgrounds are more rustic than others, so always check individual campground websites for information.
Most campgrounds in the Snowy Range are open June through September, but campgrounds at higher elevations may open later due to snow. Information about seasonal openings can also be found on individual campground websites. It is hard to find a campground that isn't great, but there are definitely some local favorites.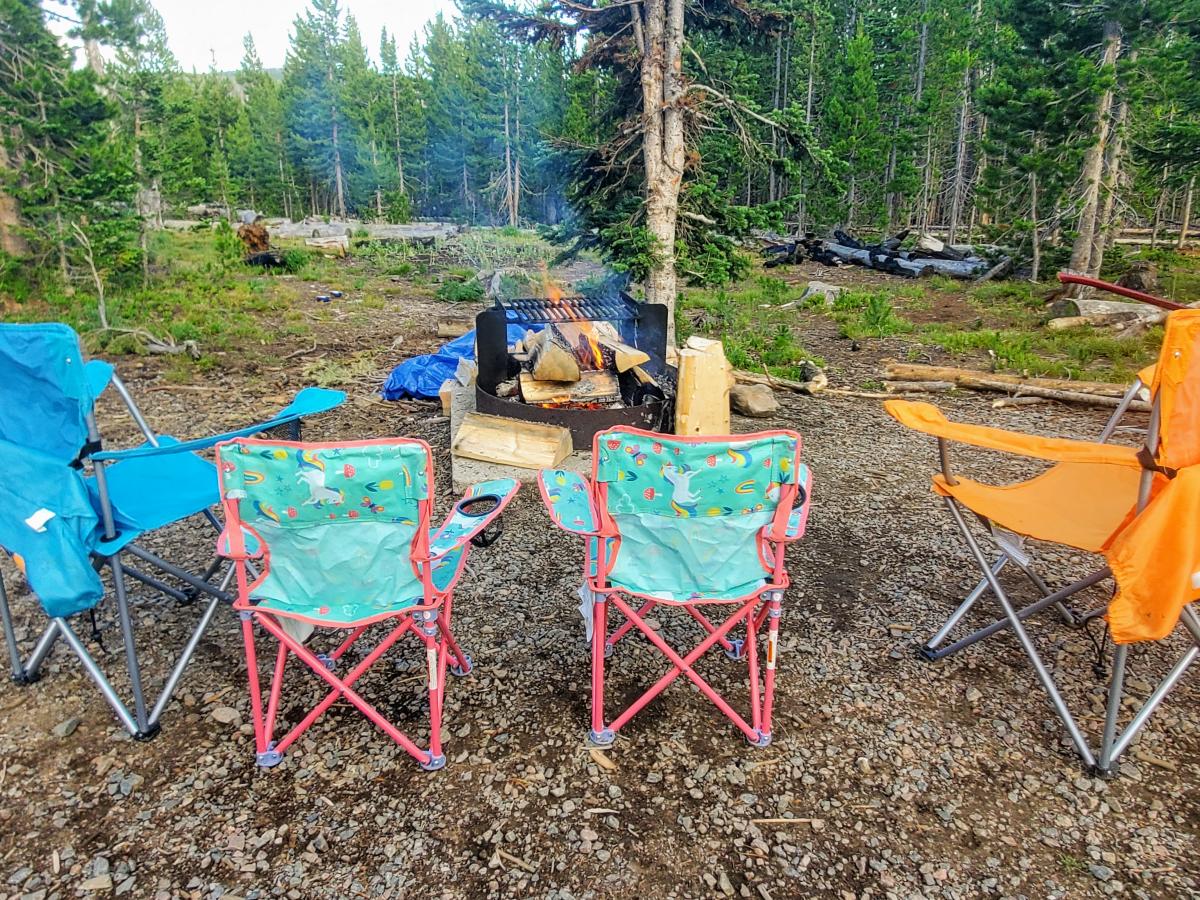 Cozy Campfire at Rob Roy Campground (photo credit Leah Veinbergs)
Rob Roy Campground is one of the most popular campgrounds. Located on the shores of the gorgeous Rob Roy Reservoir, Rob Roy Campground provides access to boating, fishing, and swimming. The campground is well-maintained and heavily wooded. Rob Roy Campground is about 6 miles west of Albany.
Brooklyn Lake Campground is another well-loved campground, near Centennial. Brooklyn Lake is located on the shores of Brooklyn Lake and very near Little Brooklyn Lake. There is excellent fishing and access to canoeing and kayaking. Motorboats are not allowed on Brooklyn Lake.
Another amazing, although less known, campground is Deep Creek Campground. Located high in the Snowies, Deep Creek does not usually open until July. It is a heavily wooded and secluded campground on the edge of a beautiful meadow. Deep Creek is only about half a mile from Sand Lake. It is also very close to the Rock Creek Trail, Sheep Lake Trail, and Crater Lake Trail.
Campground Alternatives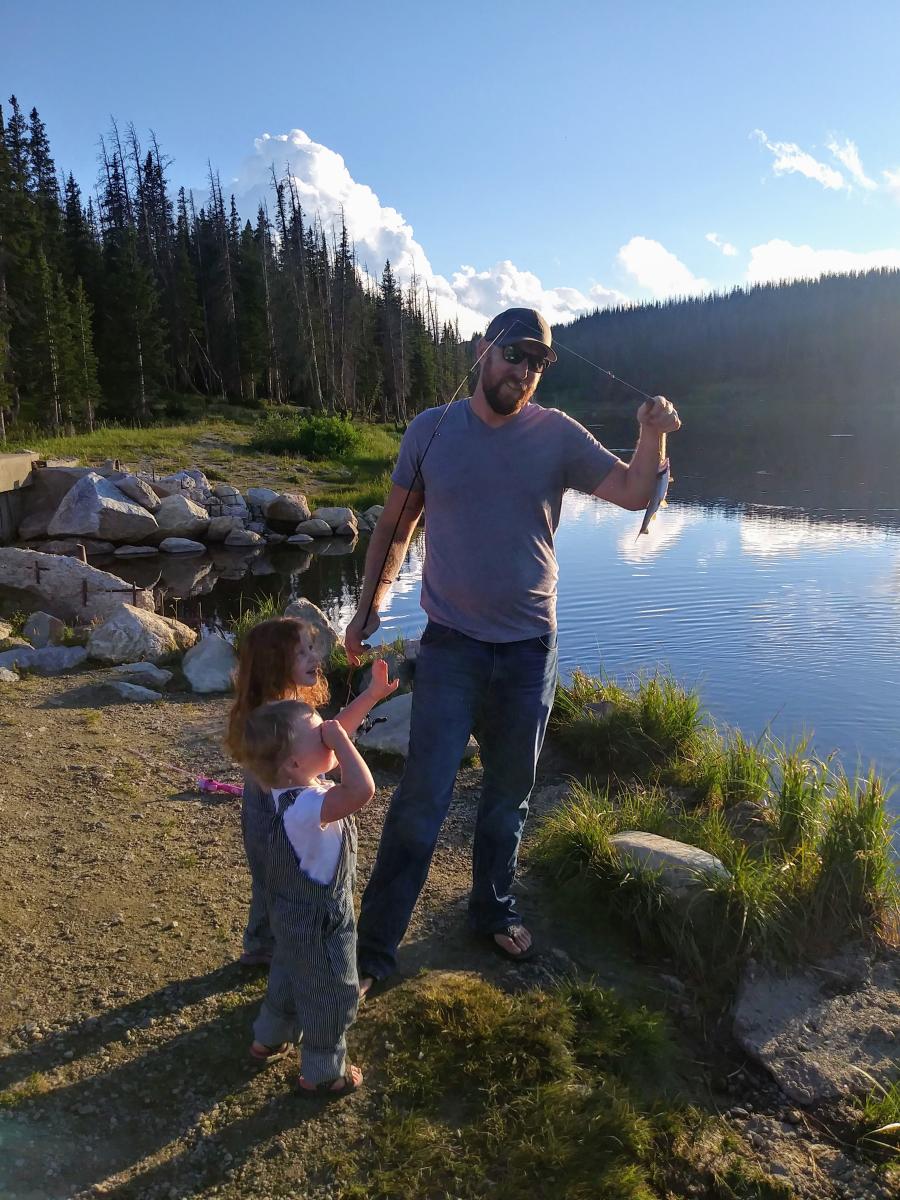 Fishing at Little Brooklyn Lake (photo credit Leah Veinbergs)
In addition to developed campgrounds, there are also many places where "dispersed" camping is allowed. To read more about dispersed camping in the Snowy Range click here. For a slightly less rustic experience, the Forest Service also offers several cabin rentals. However, no matter which camping experience you choose, it won't be far from gorgeous views, great fishing, and terrific hiking trails.
Best Campgrounds: Vedauwoo Area
Vedauwoo Recreation Area is an absolutely stunning place to camp.  Located just 19 miles east of Laramie off Interstate 80, Vedauwoo is marked by unique rock formations and breathtaking vistas. This spot is a favorite among rock-climbers, mountain bikers, and hikers.  Vedauwoo has a beautiful campground nestled among its one-of-a-kind rock formations. This campground has vault toilets and water. Each site has a fire ring and a picnic table. Additionally, the north side of Vedauwoo has many dispersed sites to choose from. Read more about the history and geology of Vedauwoo here.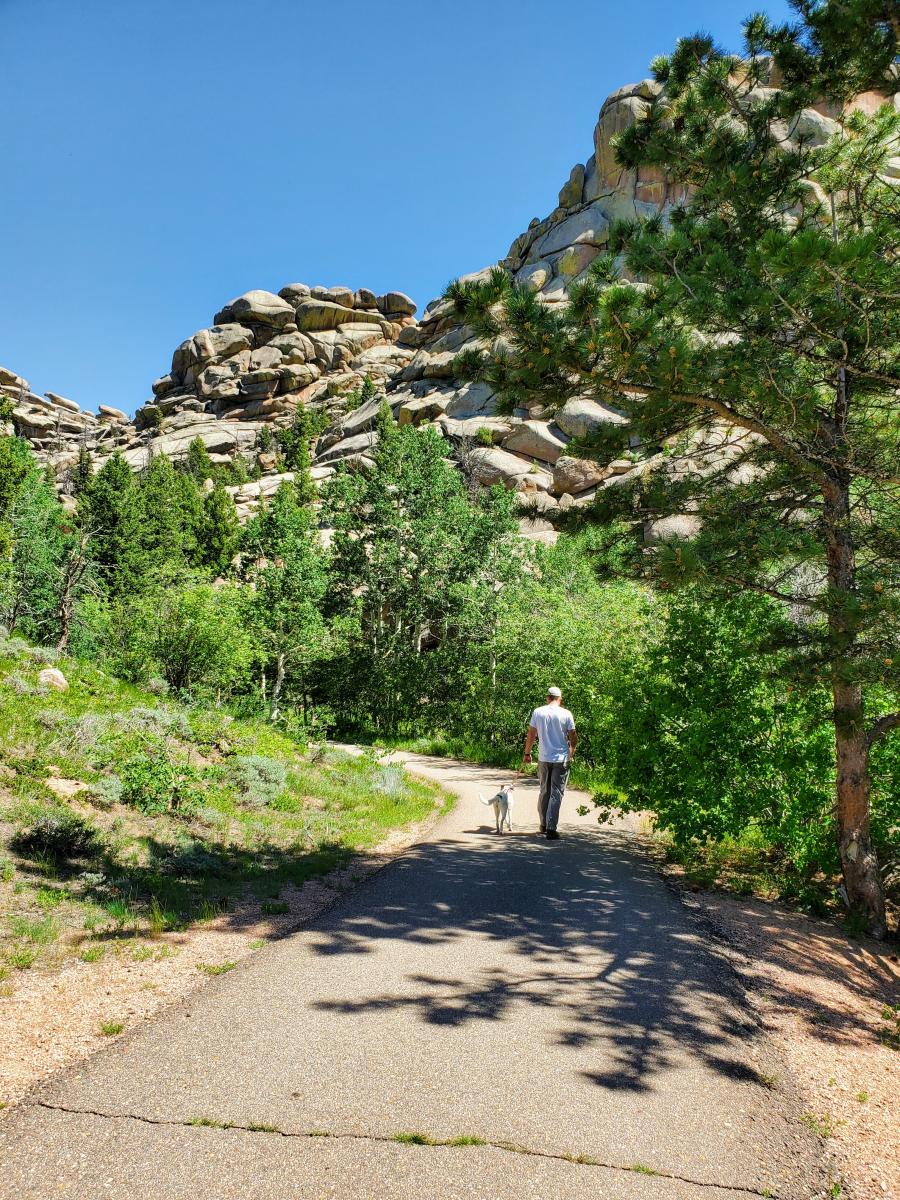 Hiking at Vedauwoo Recreation Area (photo credit Leah Veinbergs)
Best Campgrounds: Curt Gowdy State Park
A few more miles down Interstate 80, is Curt Gowdy State Park. Curt Gowdy is home to three reservoirs, perfect for fishing and boating. There are also over 35 miles of trails for hiking, biking, and horseback riding. Another unique feature of Curt Gowdy is its 28 target archery course. Curt Gowdy is a very popular place to camp as well. It is the only campground mentioned in this post that has RV hook-ups and reservable sites. Curt Gowdy has cabins to rent as well.
In-Town Outdoor Experiences: Best Parks
Of course, if the wilderness experience isn't quite your cup of tea, there are still plenty of fun things to do in Laramie and plenty of ways to have fun outside. Laramie has museums, restaurants, and fantastic shopping to provide entertainment. For those who want to spend time outside without leaving the city limits, Laramie is blessed with many beautiful and amazing parks. These parks vary considerably in size, location, and amenities, but each has something to offer. While each park is worth visiting, there are a few standouts. Visit the City of Laramie Parks webpage for a map of all city parks and more information.
Best Parks: Washington Park
Washington Park is the largest park in Laramie. Located just a few blocks south of Grand Avenue, Washington Park is only a short distance from the University of Wyoming Campus. Washington Park has three playgrounds, designed to appeal to a range of ages. Nestled beneath beautiful, mature trees, this park is one of the shadiest in Laramie. In the summer, the park has a fun wading pool (with a lifeguard). The park also has a bandshell, a horseshoe court, a basketball court, a sand volleyball court, a walking path, and a fitness course. Additionally, the park has three picnic shelters, restrooms, and numerous picnic tables.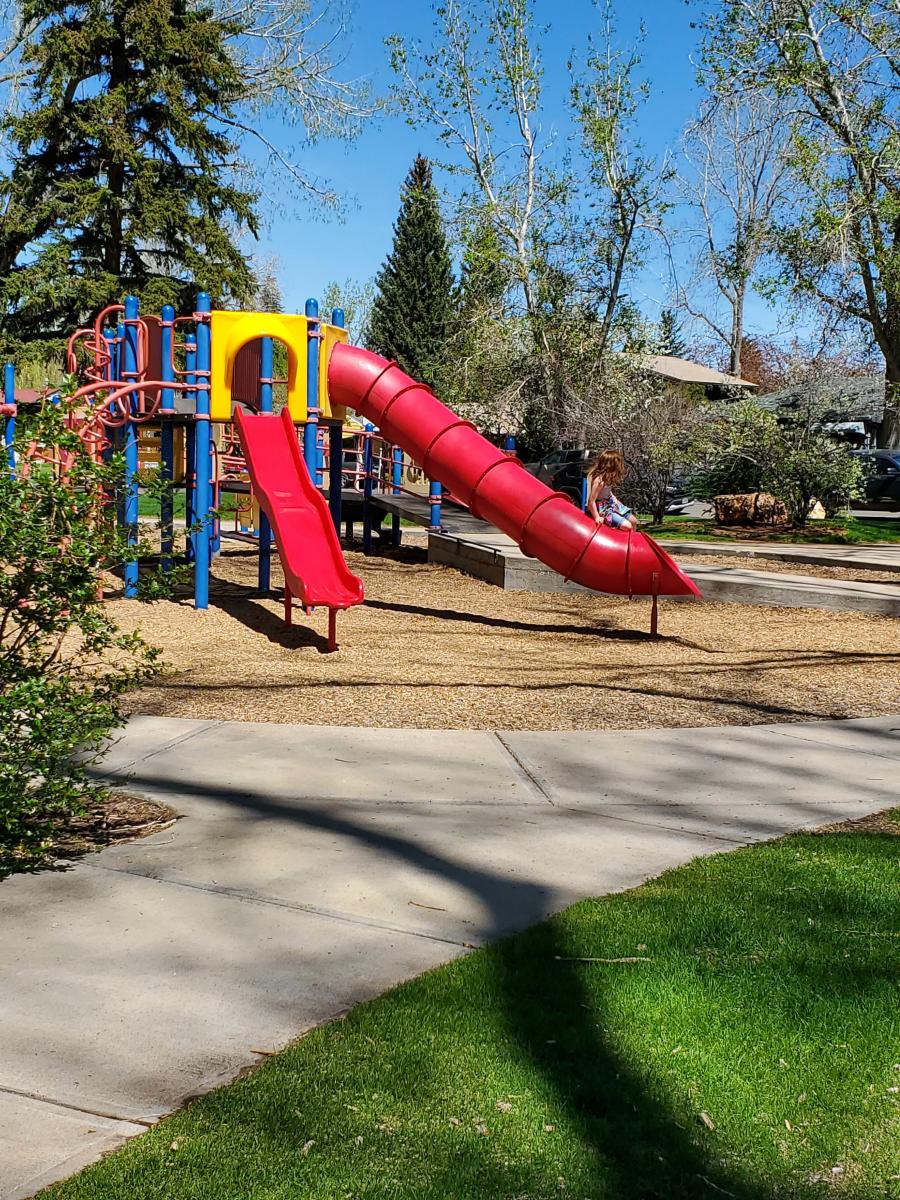 Playground at Washington Park (photo credit Leah Veinbergs)
Best Parks: LaPrele Park
LaPrele Park is only a few blocks southeast of Washington Park. This park is home to the Huck Finn Fishing Pond where kids 13 and under can fish. Kids will also enjoy playing on the fun new playground equipment. There is also a small creek flowing through the park, a Frisbee Golf Course, two picnic shelters, and restrooms.
Best Parks: Undine Park
Laramie's newest playground can be found at Undine Park. This park is only a few blocks southeast of downtown, in the heart of Laramie's "tree area." The new playground equipment is imaginative and fun, and sure to appeal to all ages. There is also a wonderful splash pad in operation during the summer. Undine also features a basketball court, sand volleyball court, pickleball court, three picnic shelters, restrooms, and a picnic area with a fire pit.  In the summer, it is also home to the Thursday Local Market. Every Thursday afternoon, local vendors sell produce, handmade goods, and food in the southeast corner of the park.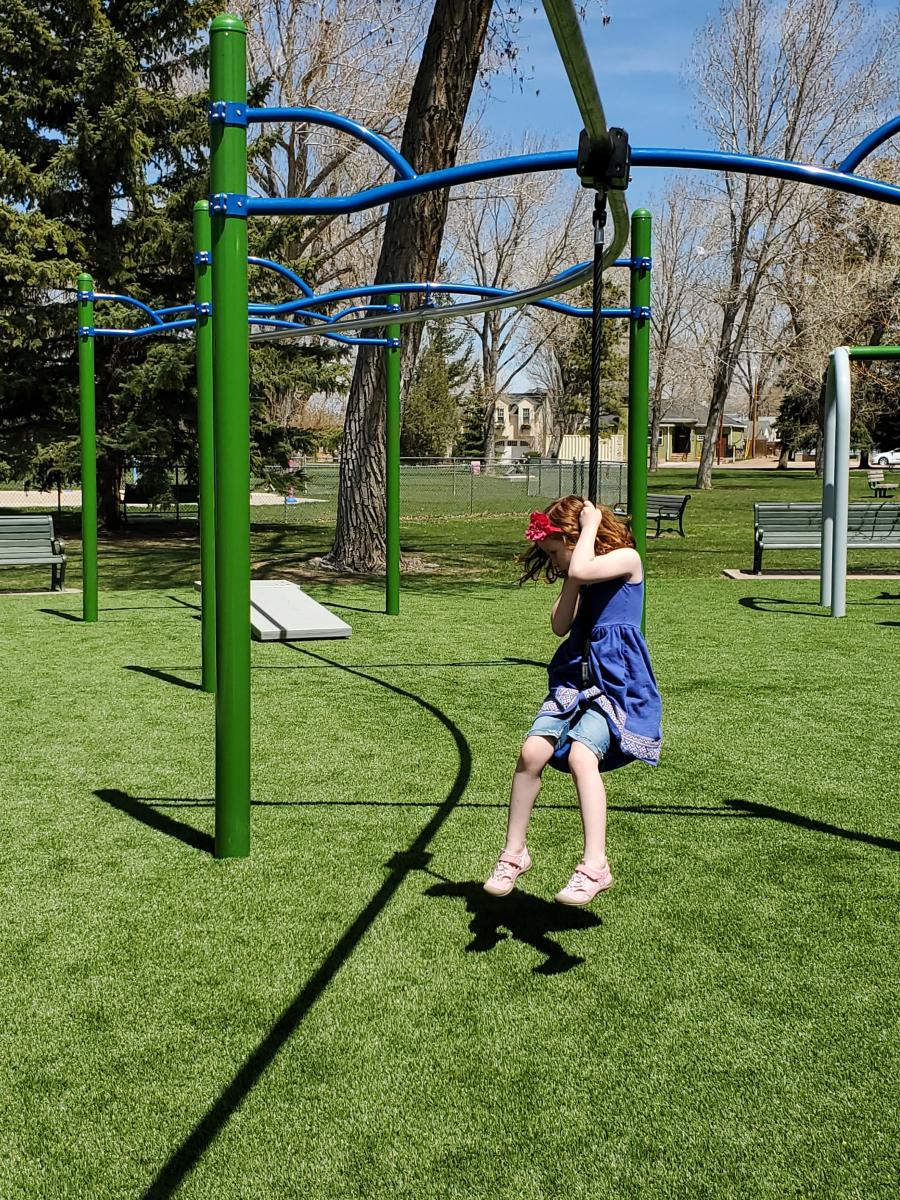 Zipline at Undine Park (photo credit Leah Veinbergs)
Best Parks: LaBonte Park
For skateboarders, LaBonte Park is the best park. This park has a great skate park, two playgrounds, several picnic shelters, a basketball court, softball fields, a walking path, a fitness course, and a large pond. It is also very close to the University, located just a few blocks north.
Best Parks: Optimist Park
One more park that deserves a special mention is Optimist Park in west Laramie. Optimist Park is located just across the road from the Territorial Prison on the banks of the Laramie River. Like the other parks, Optimist Park has a great playground, picnic areas, and shelters with restrooms. It also has a fenced dog park and is a great place to access the miles of Laramie Greenbelt walking and biking paths.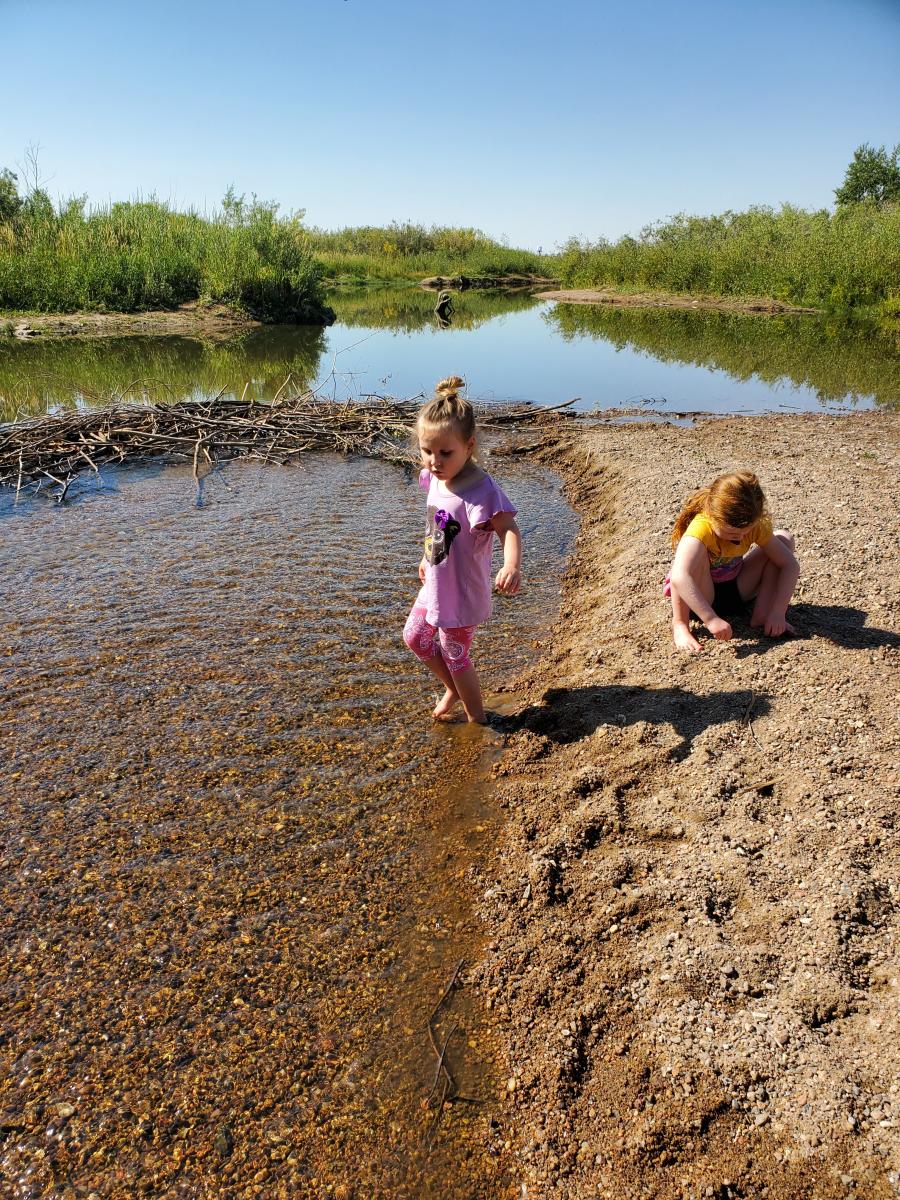 Laramie River at Optimist Park (Photo Credit Leah Veinbergs)
Clearly, Laramie has some of the best campgrounds and parks around. Whether you choose to tent camp, RV camp, stay in a cabin, or stay in a hotel, there are nearly endless ways to enjoy nature in the Laramie area. So, hike, fish, camp, picnic in the park, but don't forget to add Laramie to your summer plans!