Laramie is overflowing with great places to enjoy a meal, from Thai to tacos, from sushi to traditional cafe-style, from juicy burgers to 100% vegetarian. With this in mind, let us start by confessing that it was a challenge to narrow down our top five restaurants in Laramie. Simply put, Laramie has more than just five delicious restaurants, and many not on this list are worthy of your attention. Regardless, we are confident in our selections. Choose any one of these for your next meal, and you will have chosen well.
---
---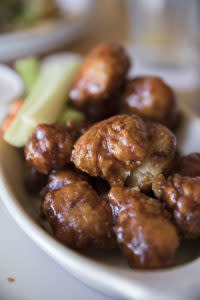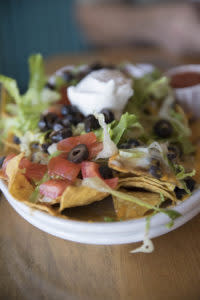 Pulling off a 100% vegetarian restaurant in cowboy country is no small feat, and Sweet Melissa's Cafe has done more than just pull it off—it has positively thrived. Opening its doors twenty years ago, Sweet Melissa's is without a doubt a favorite among locals and a delightful surprise for out-of-towners. You won't for a moment miss the meat as the menu is chock full of delicious and eclectic comfort food.
Don't leave without trying the cauliflower wings. Our city-dwelling friends say they've never tasted better. The lasagne is also top-notch, and the cashew queso is divine. For dessert, try the vegan chocolate cake or the fried banana bread. So, so good.
If you find yourself with a wait for a table (after all, it is a popular spot), view this as an opportunity to grab a drink at the connecting, cozy Front Street Tavern. You can also enjoy your meal there.
---
---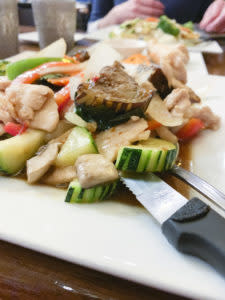 Anong's is a great addition to restaurants in Laramie. A Thai woman by the name of Anong first opened this restaurant in Rawlins after moving to the United States in 1990. Since then, her success has allowed her to expand and open restaurants in both Laramie (2007) and Cheyenne (2013). Once you eat here, you won't wonder why: the food is fresh and delicious, the portions are generous, and I don't think I've ever left without commenting on how truly friendly the staff are.
The atmosphere of Anong's is also special. The bright red and gold color palette and the traditional Thai artwork displayed throughout the interior create a cheery and enticing atmosphere. All three restaurants are managed by Anong's friends and family from Thailand, ensuring that each meal maintains its integrity and traditional style. Our favorites are the Spicy Eggplant and the Pad Woon Sen. Or the Pad Thai. Or any of the curries. Honestly, we can't choose.
---
---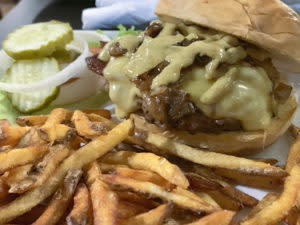 This is Wyoming, and ranching is king, so we'd be remiss not to mention a great place to get a burger. The Crowbar and Grill does it better than just about anywhere in town. Still, don't be fooled into thinking that this means their offerings are plain. The Crowbar features bold and unique flavor combinations paired with high-quality ingredients. Pad Thai fries anyone? And how about some peanut butter and banana to top off that burger? If these seem too adventurous for you, don't fret—their menu contains plenty of more traditional, American-style options as well.
If you're in need of a bite after other restaurants in Laramie have closed down, the Crowbar's late-night menu is your answer. Their pizza-by-the-slice is the perfect treat for this occasion. On the flip side, they also serve brunch from 9:00 am to 1:00 pm on Saturdays and Sundays, with bottomless mimosas to boot.
We love The Crowbar for its laid-back vibes and for its delicious food that is at once traditional and outside the box.
---
---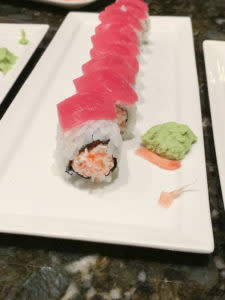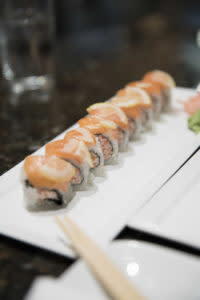 You'll just have to set aside your skepticism for a moment and trust that sushi in Wyoming can be great. With modern food preservation and transportation systems, delicious sushi can be had in any landlocked state, and Wyoming is no exception. In fact, Mizu Sushi is exceptional in the best of ways! Their menu oozes with fresh flavors, and their polished interior creates a tranquil atmosphere that is well-suited for celebrating a special occasion (or just any plain old night). Mizu specializes in sushi rolls and Japenese and Vietnamese dishes. We're somewhat obsessed with the Alaska Roll
---
---
There are plenty of reasons you should check out the Alibi. For us, the main reason lies in the traditional approach this restaurant takes when it comes to its breads, pastries, and pizza dough. The Alibi specializes in a slow fermentation and leavening process that creates loaves and pizza crust that is unlike anything else you can find in town. Fans will even suggest that this slower, more natural process of bread making results in a healthier, more digestible product.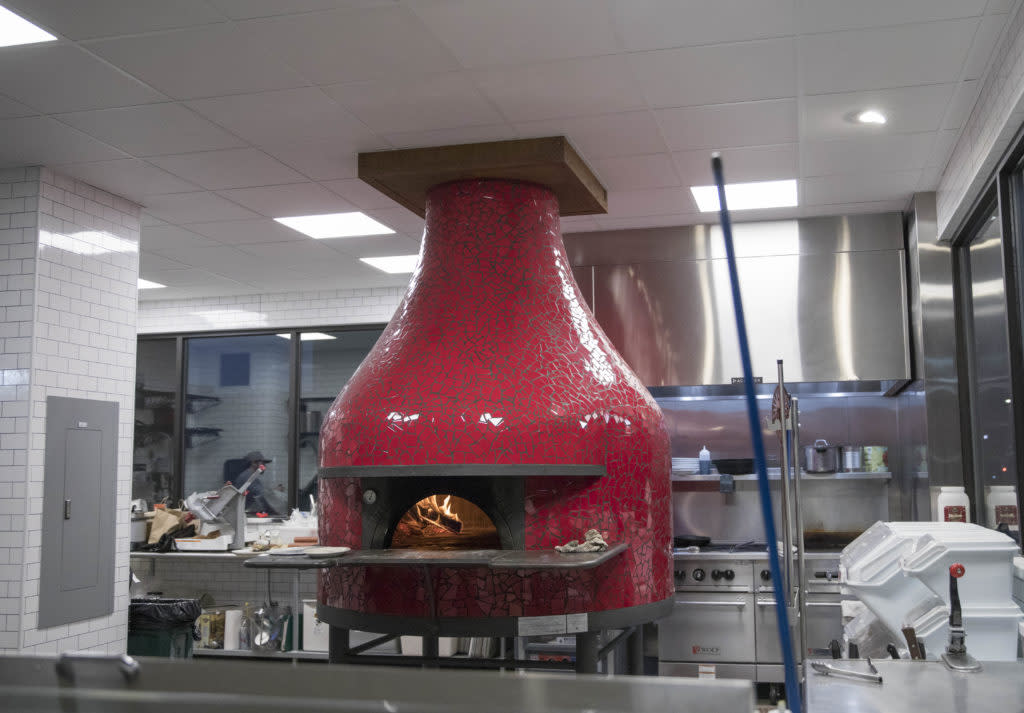 Here you can enjoy a wide variety of pizzas (cooked in a beautiful wood fire oven) and sandwiches along with salads, small plates and charcuterie boards. You can also take home freshly baked loaves and yummy pastries, pies, cakes and more to enjoy throughout your week. The cheddar jalapeño bread makes a mean BLT.
The Alibi also includes a full bar and a quaint outdoor patio and stage that frequently features live bands. Don't miss their Sunday brunch, either!
Click here for Additional Excellent Restaurants in Laramie
Note: Brian and Dani Harrington are independent writers contracted by Visit Laramie. Views and opinions expressed here are their own and do not reflect those of the Albany County Tourism Board.