Summer is hitting its stride in Laramie and you need a place to cool off with the kids. Laramie has many options to beat the heat and have fun while still enjoying the outdoors. Let's explore some options around town to keep your little ones happy and active this summer.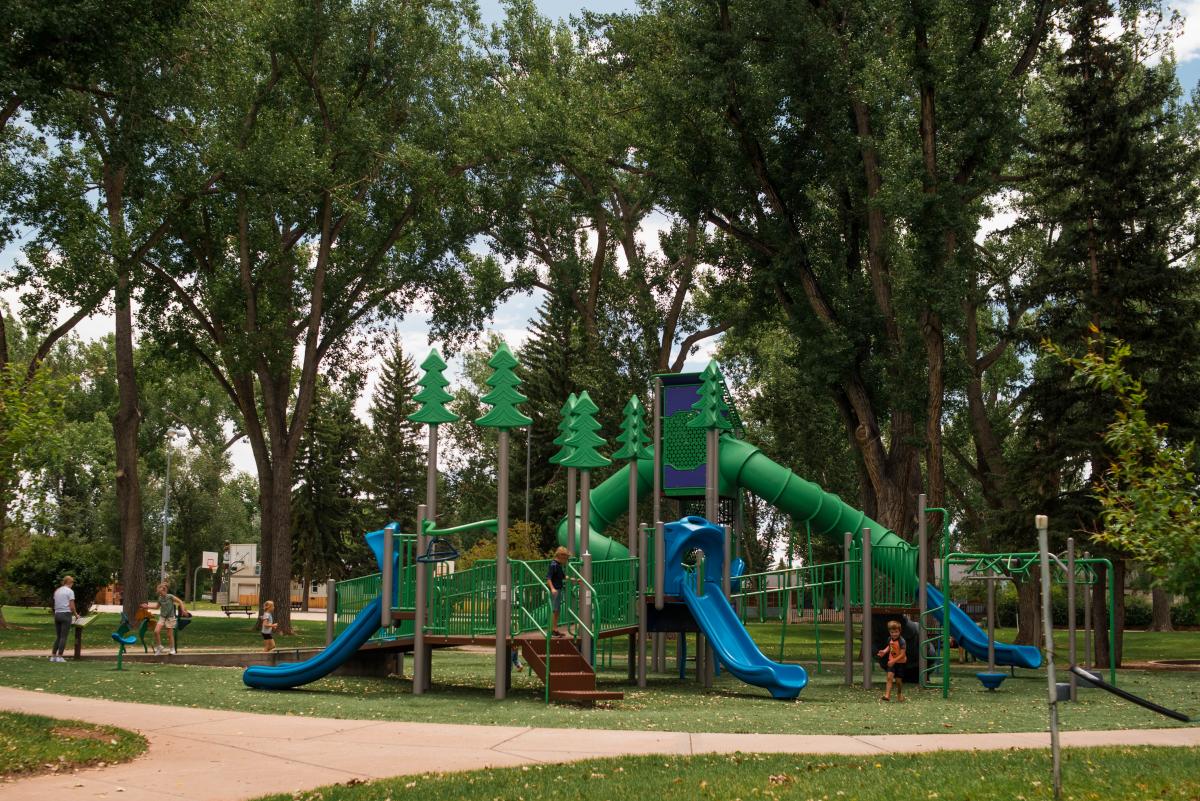 The Laramie Parks System 
Laramie has over 10 parks within its city limits. The city parks are a great place to meet and spend time with family and friends and they offer opportunities for outdoor recreation close to home.  Many of the parks have large trees and picnic shelters to provide shade and entertainment as well. A few of our parks even have water features for the kids to cool off on those really hot days.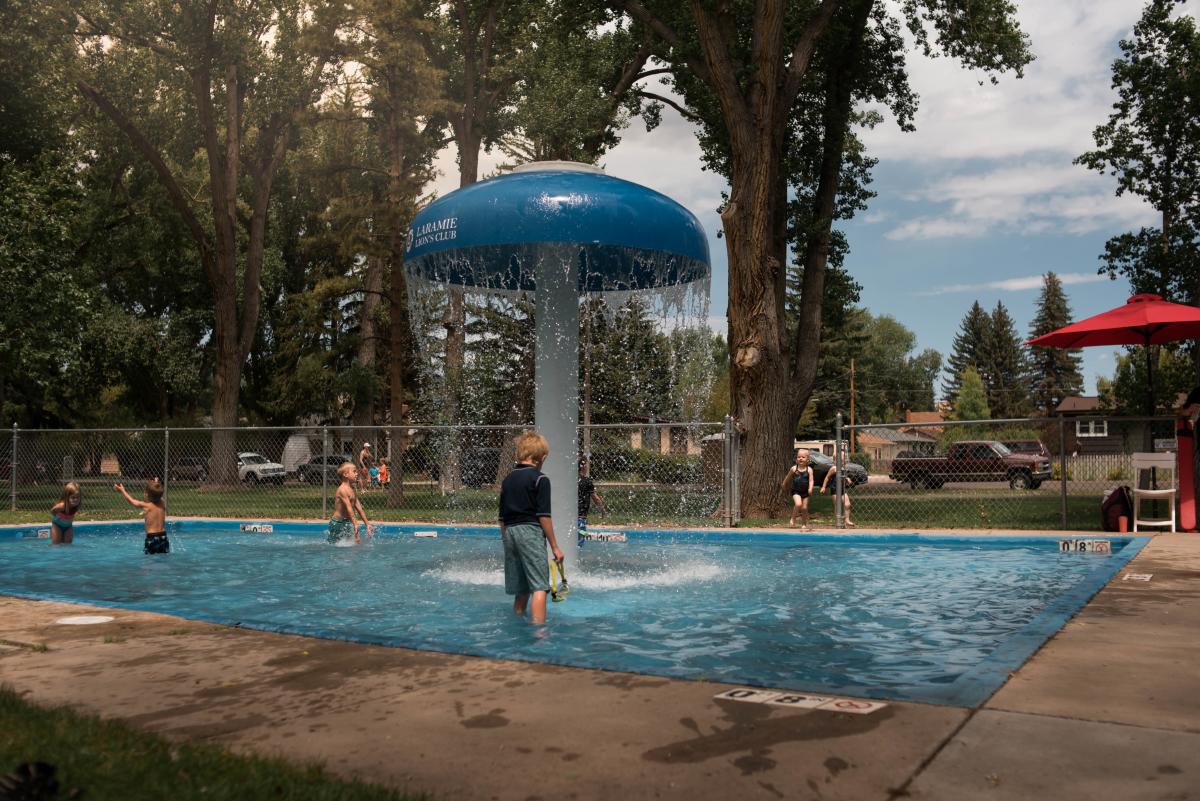 Washington Park is one of the largest parks in Laramie and is located between Sheridan street and 18th street. It features a newly expanded playscape that was built earlier this year. There are also two large grass areas for open play, soccer fields, 12 horseshoe pits, a basketball court and a sand volleyball court. The park is surrounded by a .78 mile paved path with 15 fitness stations along the way. In summer there is a kiddie wading pool with free entry. The deepest part of the pool is 1 foot and is suitable for even the littlest in your family.  The wading pool is open from 11 a.m. to 5:30 p.m daily and there is a lifeguard on duty during this time.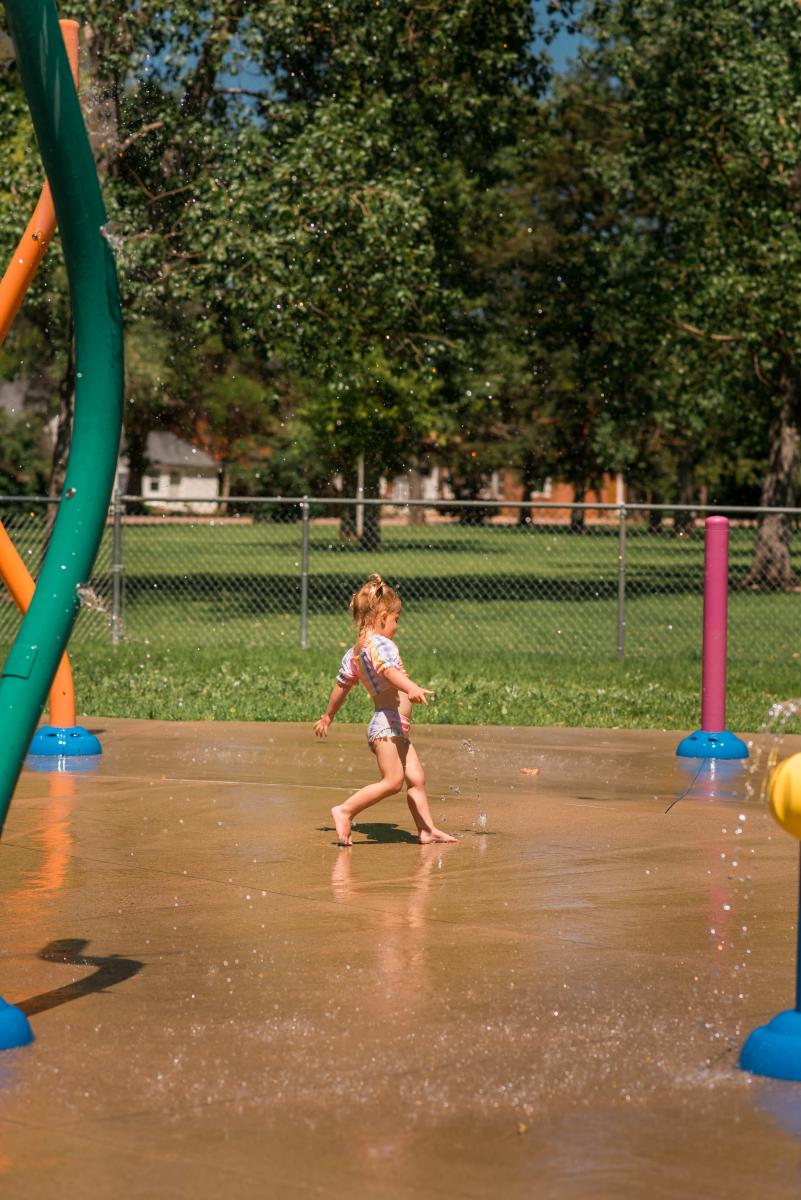 Undine Park is located on the South side of Laramie. It is equipped with a picnic shelter, 4 pickleball courts, newly renovated playground and hammock stands.  In summer there is a public splash pad. The splash pad is open daily from 11 a.m. to 5:30 p.m. and it is free to the public. The splash pad opens in early June and closes in late August weather permitting.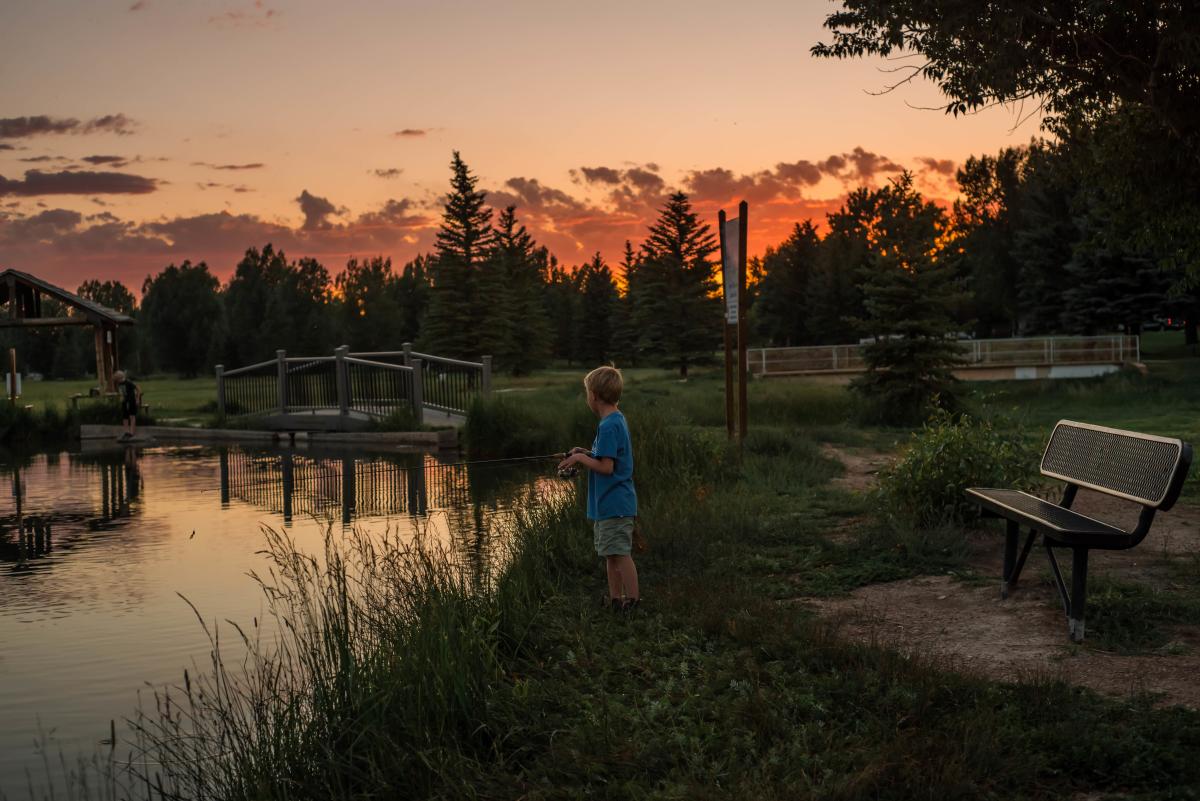 LaPrele Park is located off of E Spring Creek Drive and 23rd street. This park has a small playscape and picnic area, and will be the favorite park for all the young anglers in town. Huck Finn Pond, in the center of this park, offers fishing for children 13 and under. The pond is stocked with Cutthroat Trout every spring and in mid July there is an annual fishing derby competition. The park also has an extensive disc golf course with 18 holes that winds along the pond and crosses the creek several times for added difficulty. Be sure to check with the Parks and Recreation programs for summer disc golf camps for older kids and teens.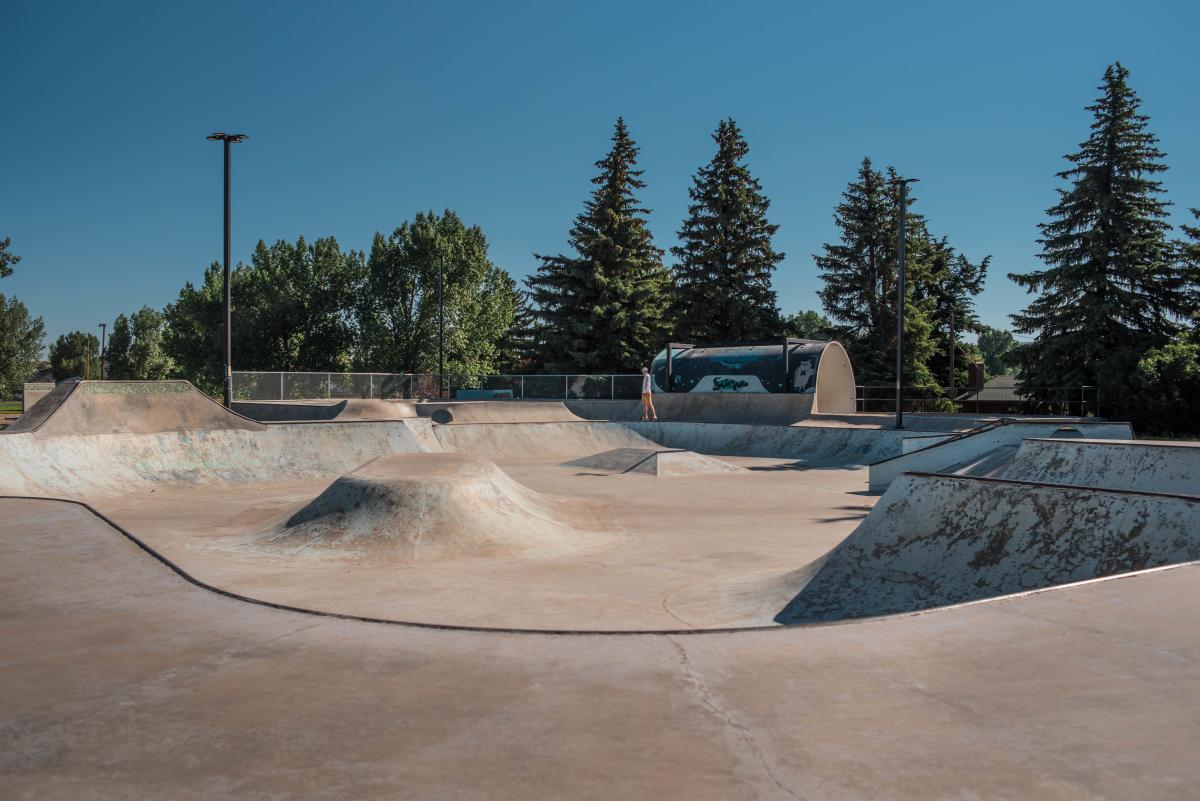 Labonte is located on the northern side of town between Shield St. and East Canby. This large park features a pond, a community garden, large play area for children, softball field and basketball court. If you are looking for a great skatepark, this is the place to find it. On the east side of the park, you will find Laramie's biggest skate park equipped with a smooth concrete surface, tunnel, and large bowl skate areas. The skate park is open 8 a.m. to 10 p.m daily and offers obstacles ranging from beginner to advanced.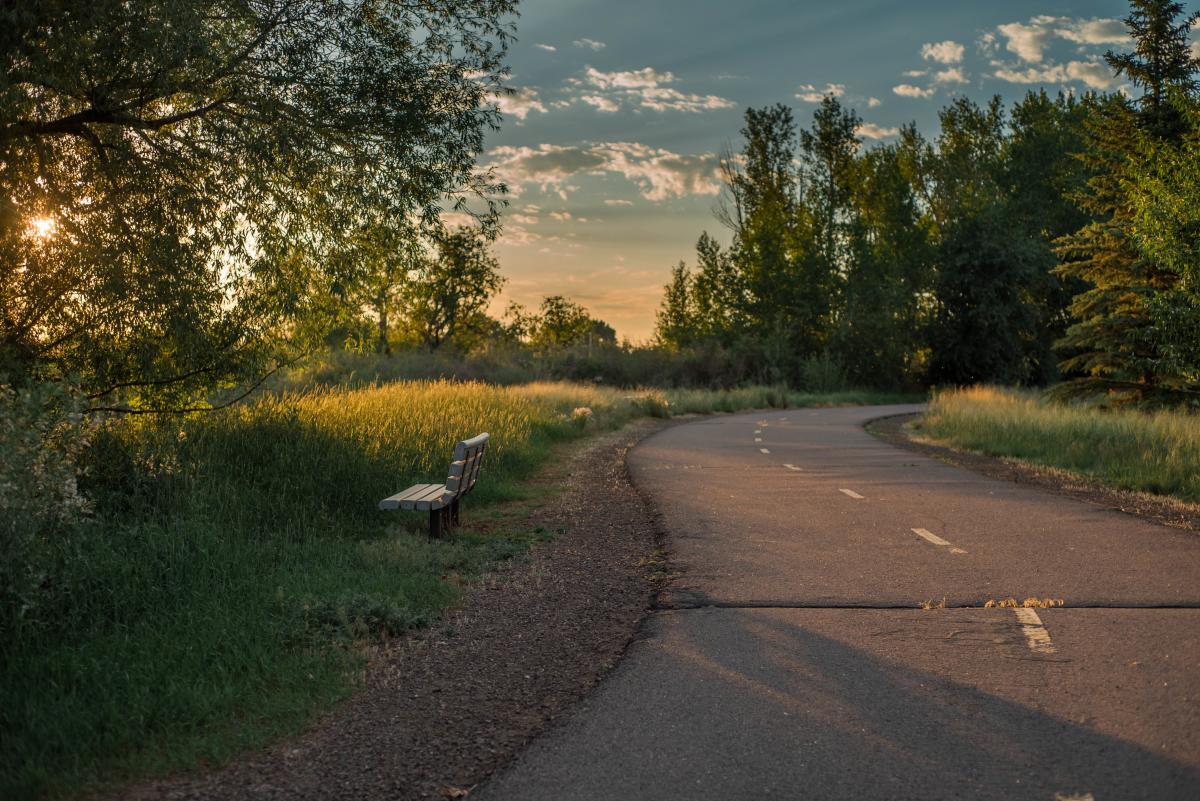 The Laramie Greenbelt 
The Laramie Greenbelt is 5.75 miles long starting on Commerce St. in West Laramie and ending on West Curtis Street near the exit for I-80. If you complete the whole trail you will traverse through the Union Pacific Railroad Greenbelt loop and Optimist Park and past the Wyoming Territorial Prison. You will follow the Laramie River for most of the trail with beautiful views of the Laramie Mountains on one side and the Snowy Mountain Range on the other. 
There are many activities you can do on your visit to the greenbelt. The paved path is perfect for walking, running and cycling. Because the trail follows the Laramie River, it is a perfect place to stop and fish and you will often find many other fishermen in and around the river in the evening. Anglers will find Brooke, Brown and Rainbow Trout of varying sizes in the river. 
There are stone steps behind Optimist park that allow easy access to the river. This is a great place for children to find and catch crayfish and take a cooling swim. It is also a convenient area to either put in or take out a tube if you are wanting to experience a lazy river adventure. The Laramie river does not reach dramatic speed or depth and is a nice place to have a leisurely summer float.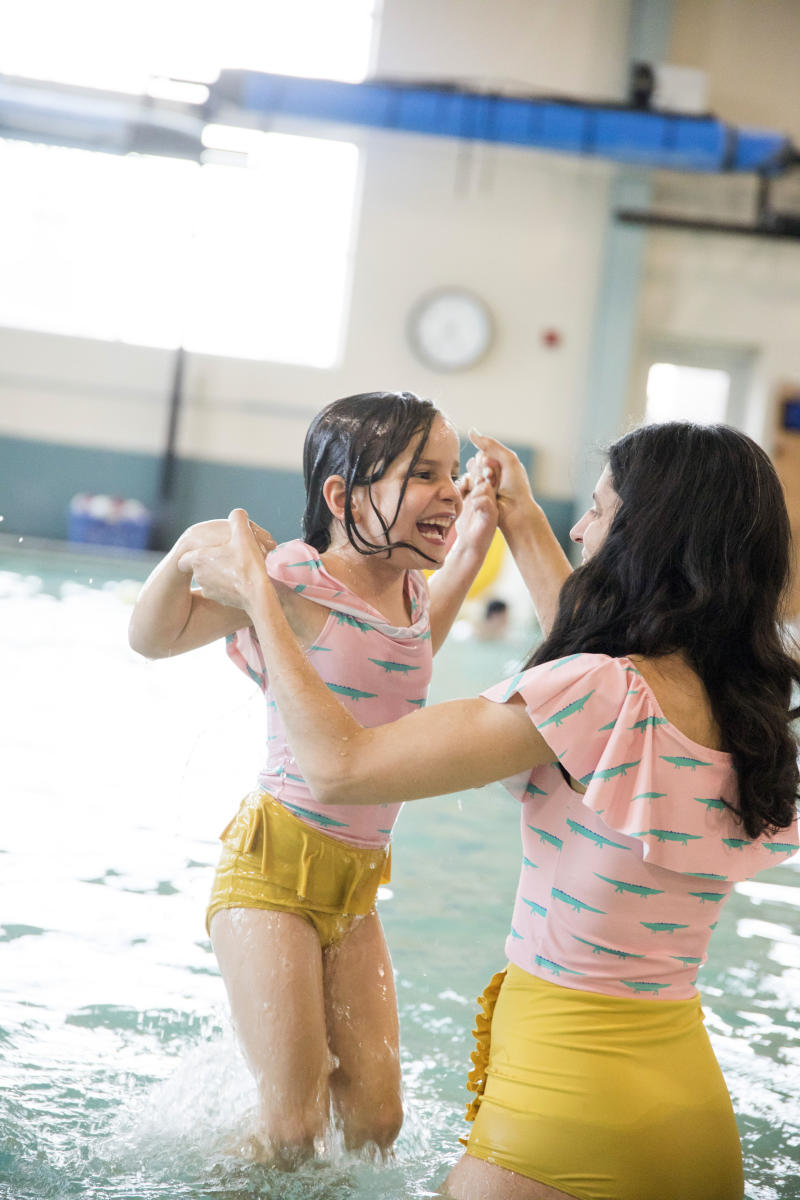 The outdoor pool at the Recreation Center
If you don't already know, the Laramie Rec Center has an amazing facility and indoor pool including a lap pool, kids swimming area and lazy river. It also has an outdoor pool area that is open only in summer. It is one of only 2 outdoor swimming pools in town. It has fun water features for kids and a huge slide perfect for kids to have all day fun. There is always a lifeguard on duty during pool hours and there is a fee to access this pool. The hours are Monday-Saturday 12:00pm-5:00pm and Sunday 2:30pm-5:30pm.