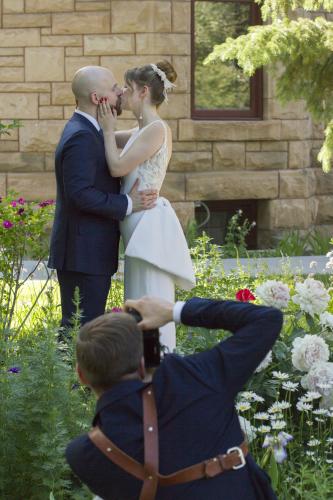 Laramie, Wyoming is home to beautiful and unique landscapes, historic charm, and easy access to the outdoors. It is also remarkably accessible, at just 134 miles from the Denver International Airport. These characteristics make Laramie a great place to host a dream wedding.

About ten years ago, I started a professional photography business called BHP Imaging, and through this business, I have had the privilege to photograph a large number of weddings in and around the Laramie area. My job is to spend incredible days with people in love, in the places they love. It's pure joy. I am therefore very excited to share some information about a few of my favorite wedding venues near my hometown.

Choosing a wedding venue is likely to be the first decision in the slew of decisions you'll make while planning a wedding. Fortunately, venues of every variety exist within a few miles of Laramie. Please note that the list below is not exhaustive. 

Indoor Venues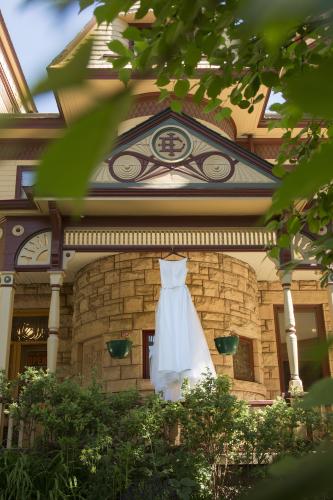 The Ivinson Mansion and Alice Hardie Stevens Center bring historic elegance and convenience to your day. Located in Downtown Laramie, the mansion and reception hall are surrounded by a well-manicured garden that is perfect for an outdoor ceremony. The Alice Hardie Stevens Center was recently renovated to allow for larger gatherings. These renovations have created amazing natural light indoors and add additional beauty to the space. The outdoor garden and the elegant indoor spaces work together beautifully, and allow flexibility in ceremony location based on both your preferences and the weather.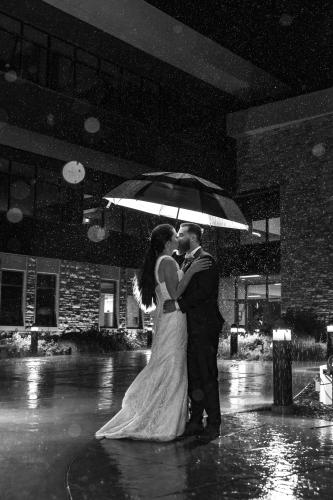 The Marian Rochelle Gateway Center at the University of Wyoming is a conference-center-style space with high ceilings and a modern-meets-western style. The grand ballroom allows for up to 600 guests and can be incrementally sized down using modular walls in order to accommodate any number of guests, making this an exceptionally flexible space well suited for wedding receptions.  

The Historic Laramie Railroad Depot in Downtown Laramie was built in 1924 to replace Laramie's original Union Pacific Hotel and Depot that was lost to a fire in 1917. This historic depot, listed on the National Registry of Historic Buildings since the 1980s, is a splendid venue for a wedding in the 100 guest range. Bordered with massive, teeming cottonwoods, Depot Park surrounds the depot and offers great outdoor space for the ceremony. A big plus for this venue is its location in Downtown Laramie and its proximity to the Historic Pedestrian Footbridge, one of only a few in the entire country and an iconic photography location. If you so choose, you can rent the park area surrounding the depot from the City of Laramie.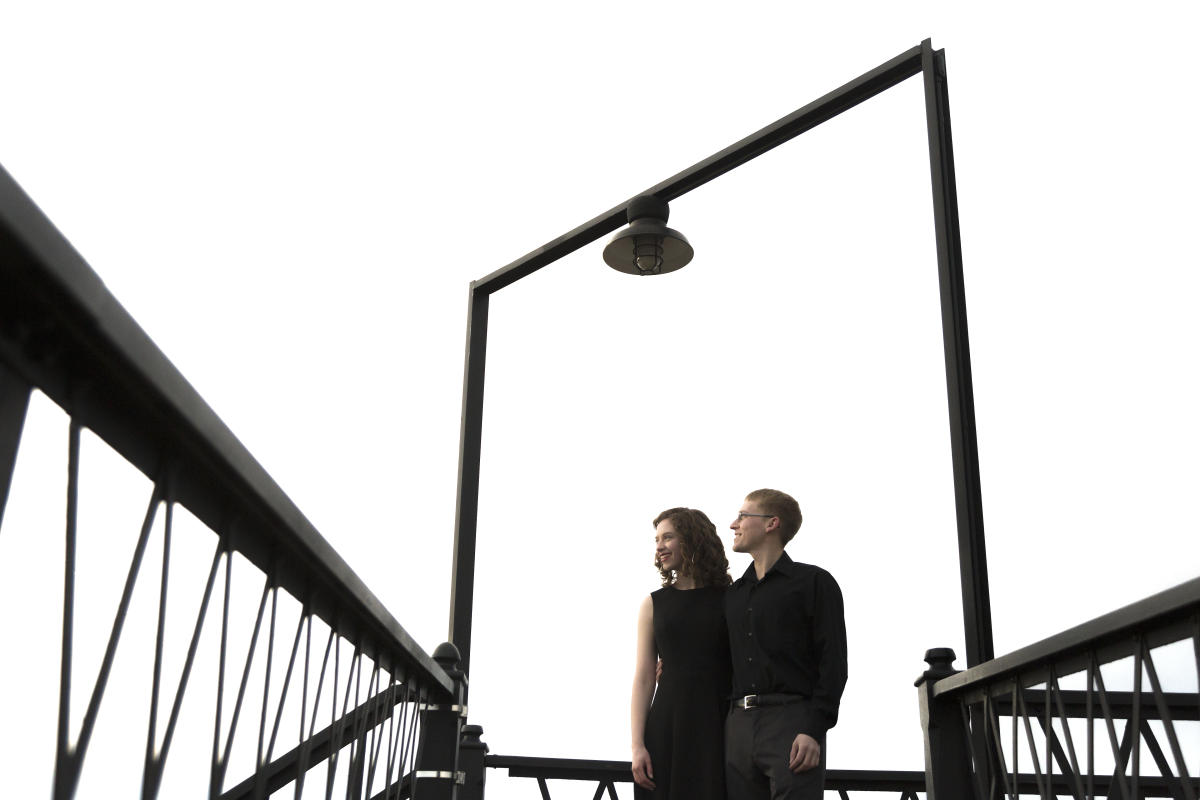 Outdoor Venues

Hynds Lodge is located just 25 miles east of Laramie in the beautiful Curt Gowdy State Park. This former Boy Scout Lodge has been converted into an event space and is surrounded by incredible granite outcroppings, making the lodge, its amazing porch, and the adjoining amphitheatre truly captivating. My favorite use of this area is an outdoor ceremony at the amphitheatre with a tented reception on the asphalt area below the lodge. You still have use of the lodge for catering and other needs while your guests enjoy plenty of space inside the tent.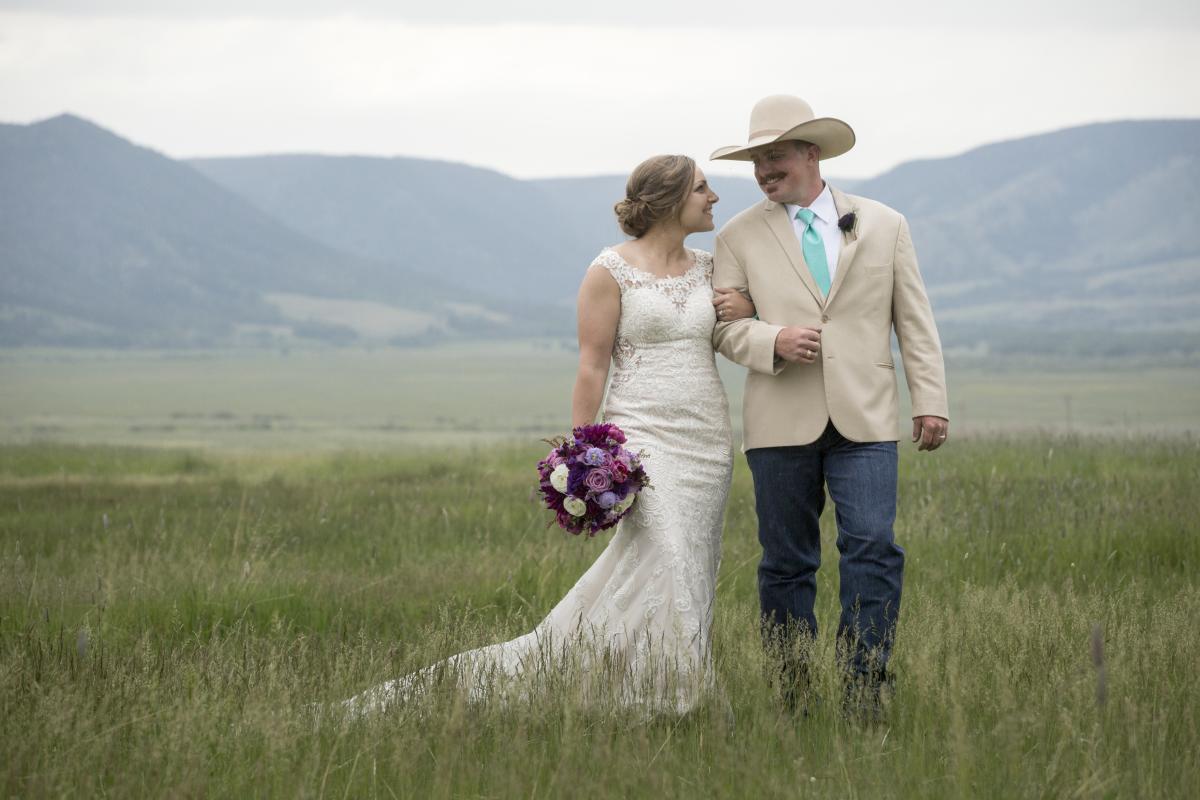 Located in the Centennial Valley 30 minutes west of Laramie, the Deerwood Ranch is a superb location for those looking for a ranch-style venue. Sweeping views of the Snowy Range and Sheep Mountain surround the venue, which is also home to a wild horse sanctuary. Notably, the Middle Fork River runs right through the ranch, adding unbridled beauty and serenity. Deerwood's rustic barn is a beautiful feature of the property and can serve as an optional indoor space should the weather not cooperate.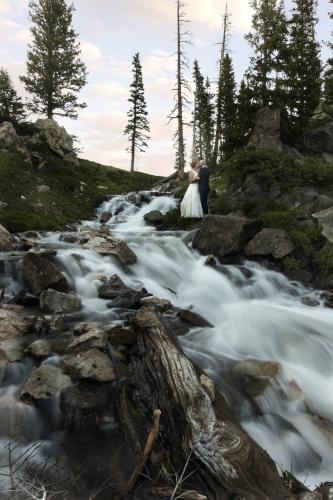 The Snowy Range Lodge lies just a few miles west of Centennial, Wyoming in the gorgeous Snowy Range Mountains. This historic venue offers great indoor/outdoor flow and a beautiful background for your ceremony. The wrap-around porch is a perfect place for a cocktail reception or to host your buffet. Campgrounds located nearby offer convenient and affordable lodging for your more outdoorsy guests.

St. Alban's Chapel is an open-air chapel located on the banks of Brooklyn Lake. This venue is most notable for its stunning scenery, boasting a panoramic backdrop of the Snowy Range and the Centennial Valley. The surrounding area is rich with wildflowers, and major scenic points of the Snowy Range, such as Lake Marie, are just a short drive away.

Remote Wedding Locations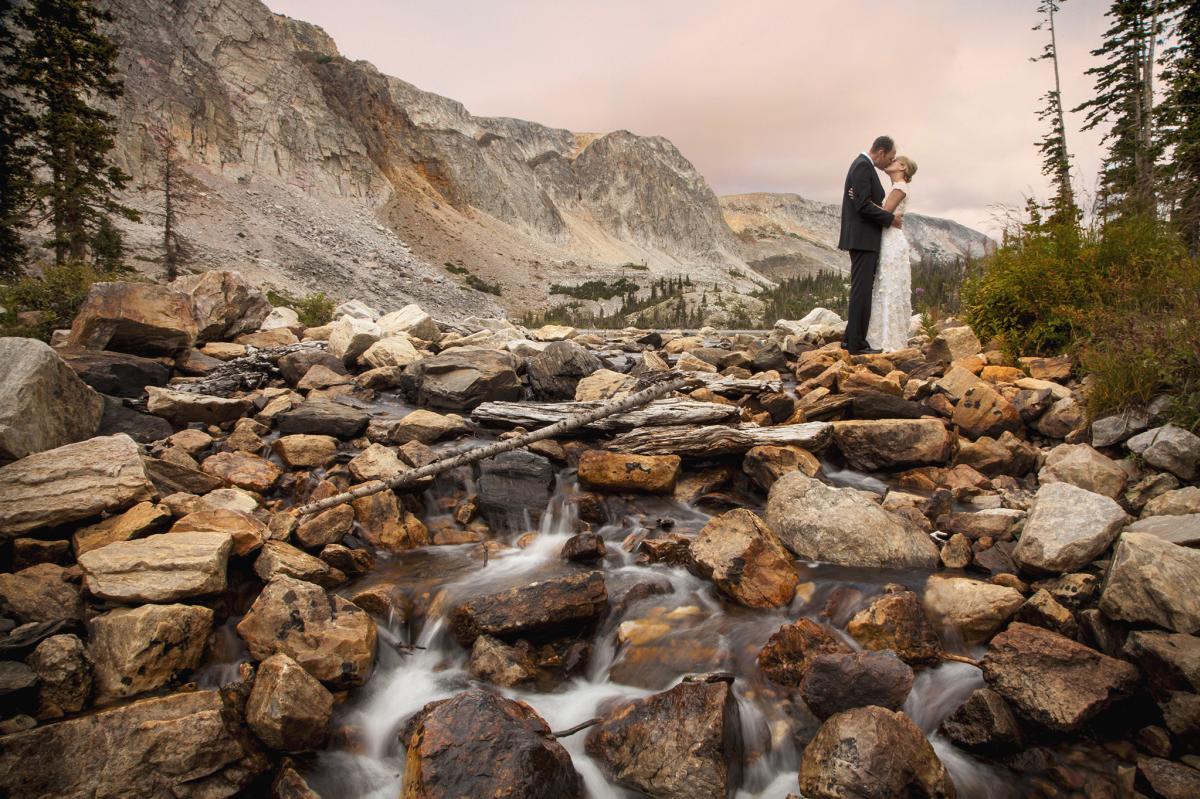 Looking for something a bit more remote or intimate? You might not know that it is possible (and I'd even say easy) to get a permit to be married on Forest Service land. This includes Vedauwoo, The Snowies, and the Happy Jack area. If you are planning a small ceremony or an elopement, you may find this to be a cost-effective and incredibly beautiful option.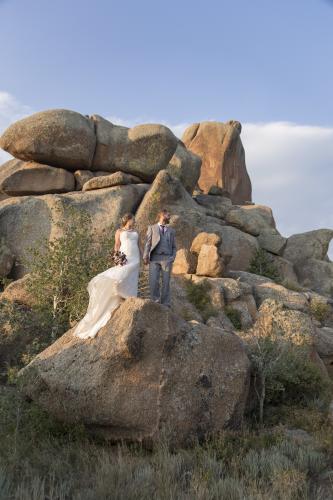 While the sky's the limit with what you can do for a remote location wedding, I do have a few recommendations to get you started. Lake Marie in the Snowy Range is easily accessed by every member of your family, including the very young and very old. You can find scenic locations just feet from the paved walking path. Because of its extreme accessibility, you do sacrifice some privacy. If greater privacy is more important and you are willing to hike a bit, the banks of South Gap Lake are incredibly beautiful. For a location closer to town, I love the Turtle Rock Trail in Vedauwoo. While the Turtle Rock Trail is easy to get around overall, the portion near the campground is paved for increased accessibility.

You can strike the perfect balance by pairing a small and / or more remote ceremony location with the conveniences of an established venue for the reception. Happy wedding planning!