Let's be real, Spring Break in Laramie can be a mixed bag. Some years it's a blizzard, some years it's beautiful and warm, but all years, a number of University students head home to see family or explore far reaches. That means a lot of our favorite hangs are less crowded, making it the perfect time to get out and explore more of Laramie.
We've compiled this handy list of spring break activities in Laramie. Read on for some ideas to spend more time out and about no matter the weather.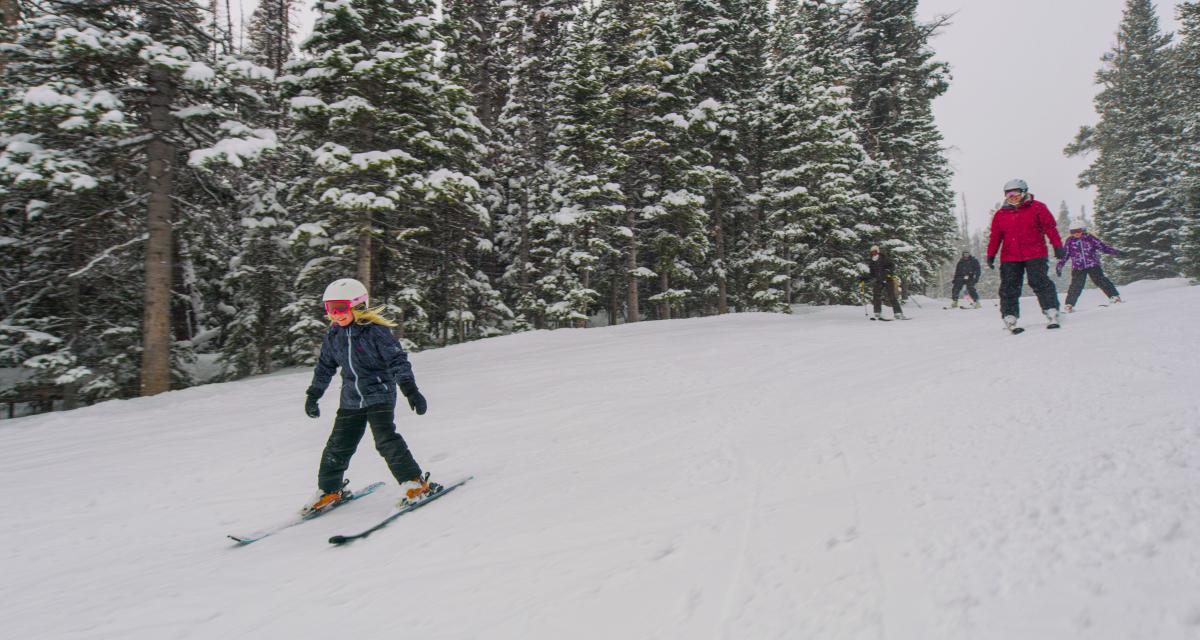 Head for the Hills
It's no doubt that "spring" in Wyoming is pretty much still just winter with cherry blossoms on top. We lean into it! And luckily snowy exploration lasts a lot longer in high elevations. That means there are ski lifts to ride, snowmobiles to rent, and trails to trek. Weekdays during spring break are a little busier than your average weekday at the ski area, but they are still a lot more empty than a Saturday or Sunday on the ski slopes. That means more time skiing and less time waiting. Book a few days at Snowy Range Ski Area to make sure you have a blast for the break, with free parking, affordable rentals, and warm pick-me-ups at the lodge.
Laramie has several outfitters for snowmobile rentals. While you must be 25 to rent, you only need to be 18 to ride a rented snowmobile. Either way, this time of year is great for beginners. It's a little less chilly, and the mountain is your playground in the Snowy Range. With over 200 miles of groomed trails, you can extend snowy exploration a little longer at our high elevations.
For a budget option, snowshoe or cross-country ski rentals make a great outing in the snow. Head east of Laramie to Happy Jack or Tie City Recreation Areas for trailheads close to town, or get into the deep snow up in the Snowy Range. Peaceful solitude and crunchy trails await.
Don't forget that the Green Belt River Walk cutting through Laramie is always right there to immerse you in the outdoors with no commute.
Explore inside Laramie
If the weather takes a turn for your outdoor adventures, we also have plenty of ways to bring the party inside. Take your spring break crew bowling at Laramie Lanes. On Saturday nights, Rock, Glow & Bowl starts at 10 pm for cosmic fun. We also love laser tag, arcade fun, and escape rooms at All Points West.
Hit up the Laramie Recreation Center for classes or fun at the indoor pool, as well as the Ice and Event Center for a public skate. Laramie's two yoga studios, Seek Yoga and Hot Power Yoga also have full sets of offerings to relax you through your spring break.
Shopping downtown is a great way to spend a day. Between western stores, boutique shops, and outdoor gear stores, there is a little something for everyone.


St Paddy's Day and Live Music
Saint Patrick's Day happens right in the middle of Spring Break for 2023, so be sure to catch the festivities on the Events Calendar. Restaurants will offer special menus, bars offer drink specials, and it makes the perfect time to take on a walkable Brewery Tour. Remember to call Safe Ride, they are not exclusive to UW students!

Check our Concerts and Live Music calendar for the upcoming shows during spring break. It looks like for 2023, that'll be several shows at the Ruffed Up Duck (21+), The Great Untamed, and Devine Eats.


Tour Museums
While some of Laramie's University museums will close for the break without their student volunteers, the University of Wyoming Art Museum remains open along with the rest of Laramie's museums. Delve into Wyoming history and immerse yourself in the Wild West at our flagship history museums.
We highly recommend the Wyoming Territorial Prison State Historic Site if you have not yet been. And with Women's History Month, it's the perfect time to learn more about Wyoming's changemakers and suffragettes. All three of Laramie's history museums are great for that, including the Wyoming Women's History House, as well as the Laramie Plains Museum at the Ivinson Mansion. At the mansion, you can delve into the history of Jane Ivinson and her philanthropic contributions to Laramie's foundation.

Art it Up
Laramie's art scene is ever-expanding. Join in for pottery at Art & Soul Pottery or Siren Studios. Regular classes are held at Cowgirl Yarn, Quilt Essentials, and Laramie's embroidery studio: Cosmomakers. Explore art galleries downtown featuring pieces made by Wyoming artists, as well as western motifs.
And as always, the murals expanding across Laramie make a wonderful multi-season activity as well.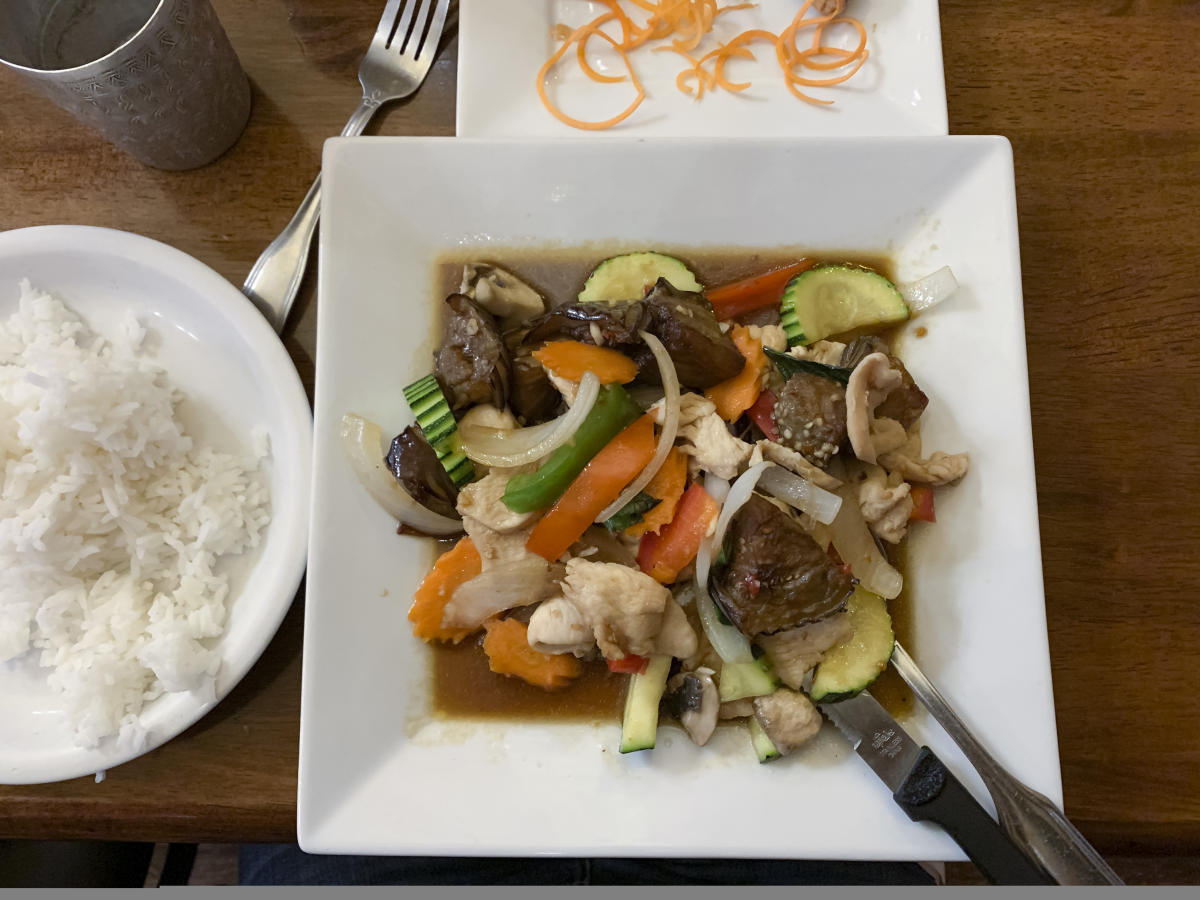 Dinner and a Movie Night
Check the upcoming movie listings for a viewing at Studio City UW or the Regal Fox Theater in uptown Laramie. Grab dinner at one of Laramie's Foodie Tour restaurants beforehand for a great night out.


Get Away
For a true relaxing Spring Break, be sure you book your Laramie lodging with all of the amenities. Is it really Spring Break if you aren't kicking back in a hot tub? Luckily Laramie's lodging properties have you covered for all of your desired amenities. Pools, workout rooms, breakfasts, and even cozy cabins in the snowy woods. Click here for all of our lodging properties.