The beautiful mallard photo in the header above was taken by Talena Runner at Meeboer Lake.
The Laramie area is a wonderful place for birding. From prairie birds to mountain birds, and even waterfowl. Laramie is adjacent to several Audubon birding "hot spots." Laramie is located along the central flyway and sees many migratory birds in addition to native species. Check out some of these birding hotspots!
Getting Started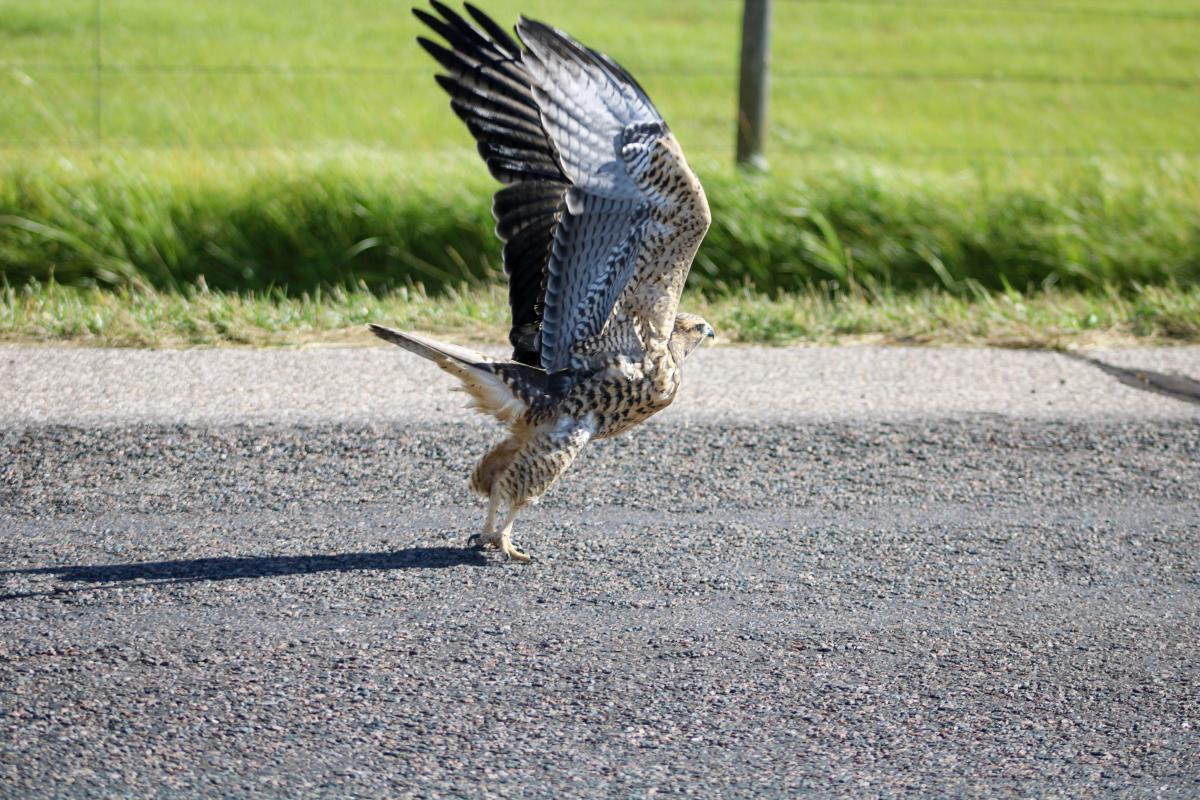 A red-tailed hawk takes flight on Pahlow Lane, near the Plains Lakes  (photo credit Talena Runner)
Birding is a great activity for people of all ages. Even kids get excited to spot new species of birds. There is quite a thriving community of birders online who are willing to give tips and advice. However, to get started there are a few basic tools that every birder needs.
First, it is important to wear appropriate clothing for the location and weather. Make sure to check local weather reports and bring jackets or rain gear if necessary. If you plan to be walking, especially off designated paths, make sure that you have comfortable shoes or boots. Long pants are a good idea if you are in tall grass or brush.
Second, bring along basic supplies like bug spray, sunscreen, water, snacks, and a first aid kit. Birding can take you far from people and amenities, so it is important to pack the essentials.
Third, don't forget the basic tools of birding! You may not be able to get very close to the birds, so it is important to bring binoculars or a spotting scope. You will want to know what species you are looking at, so it is a good idea to bring a bird species identification guide or download an app like Audubon Bird Guide, Merlin Bird ID, or Picture Bird. Many birders also like to keep track of the different birds they see. Many bird identification apps also allow you to track your sightings, or you can use a regular notebook or journal. If birding with kids, consider getting them a birding sticker book to track bird sightings.
Where to Look
Hutton Lake National Wildlife Refuge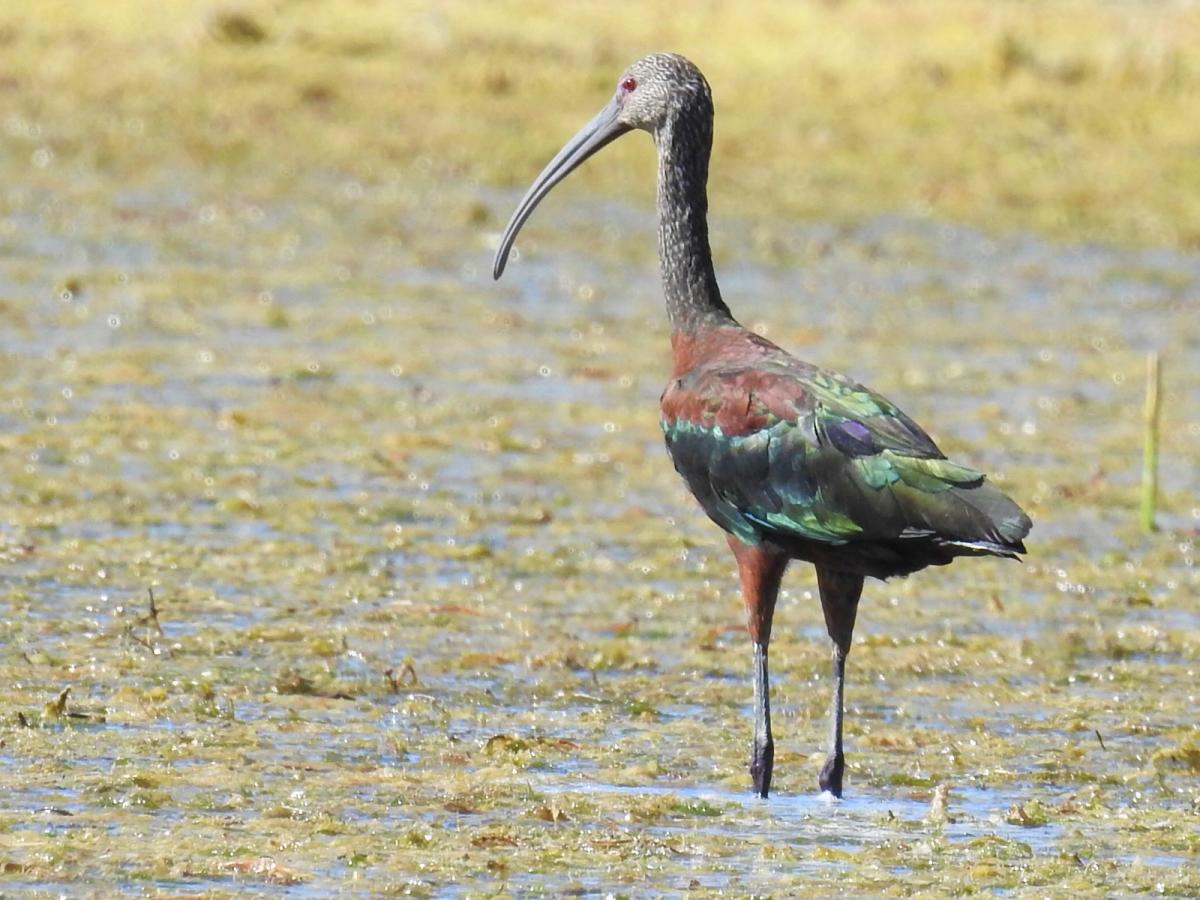 A white-faced ibis wading at Hutton Lake National Wildlife Refuge (photo credit Tina Toth)
One of the best locations for spotting birds and wildlife of all sorts is Hutton Lake National Wildlife Refuge. Established in 1932, this 1,928-acre refuge is comprised of five lakes and is located only 10 to the west of Laramie. The refuge is traversed by 2.6 miles of trails, ideal for hiking. It is a haven for many native species of birds, and a stopover for many migrating birds. Some of the species of birds at Hutton Lake include white-faced ibis, black-crowned night herons, coots, ruddy ducks, pheasant, chukar and gray partridge, and sharptailed grouse. In addition to birds, there are numerous pronghorns, coyotes, foxes, and prairie dogs to be seen. This Hutton Lake NWR Species List is helpful for birders and other wildlife-watching enthusiasts.
Plains Lakes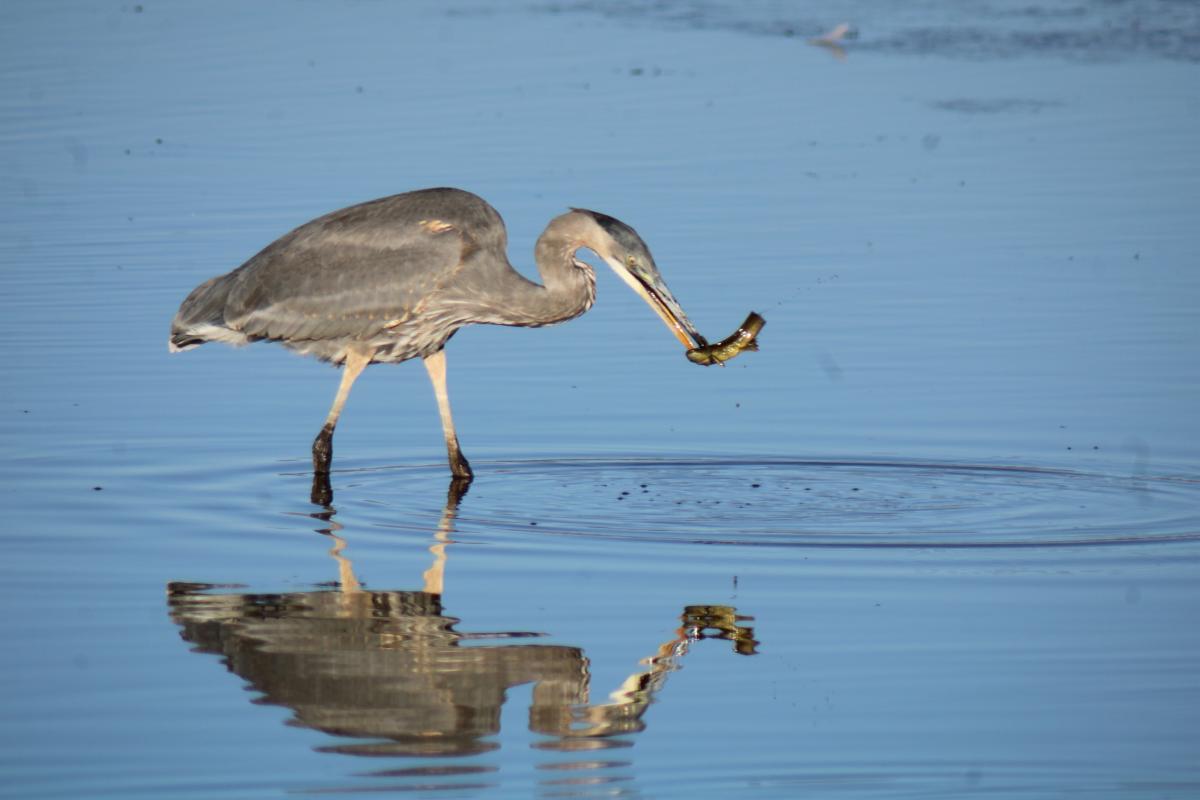 A Great Blue Heron gets a meal at Twin Buttes Lake (photo credit Talena Runner)
The so-called "Plains Lakes", Lake Hattie, Twin Buttes, Gelatt, Sodergreen, and Meeboer, are also located west of Laramie off Highway 230. These lakes are a great place to see waterfowl of many different varieties. Mallards, American white pelicans, double-crested cormorants, yellow-headed blackbirds, sandpipers, teals, and Canada gooses, among others,  have been spotted on these lakes. These are also great places to do some fishing. There are some pit toilets available near the lakes, and camping is allowed on the BLM land adjacent to the lakes, but keep in mind they are not developed sites. This Wyoming Game and Fish Brochure provides a map and additional information about the lakes.
Medicine Bow National Forest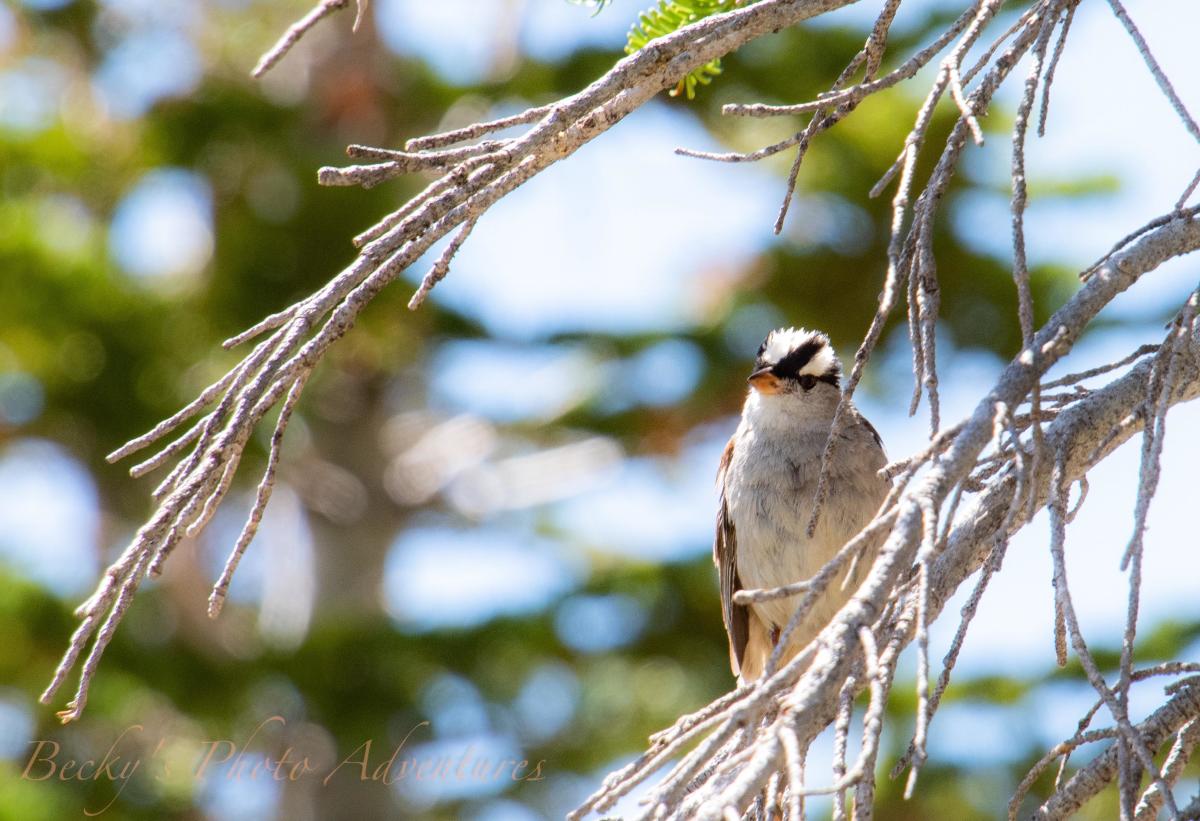 A dapper-looking white-crowned sparrow near the Gap Lakes (photo credit Rebecca Reagin)
The Snowy Range Mountains and Medicine Bow National Forest are approximately 30 miles west of Laramie on Highway 130. There are numerous trails to explore throughout the national forest, and all provide wonderful opportunities to see species like the mountain chickadee, dark-eyed junco, red-breasted nuthatch, hairy woodpecker, ruby-crowned kinglet, mountain bluebird, and pine grosbeak. The Snowy Range Scenic Byway, Gap Lakes Trails, and Medicine Bow Peak Trail are popular areas for birders.
Laramie River Road (aka Highway 10/ County Road 103)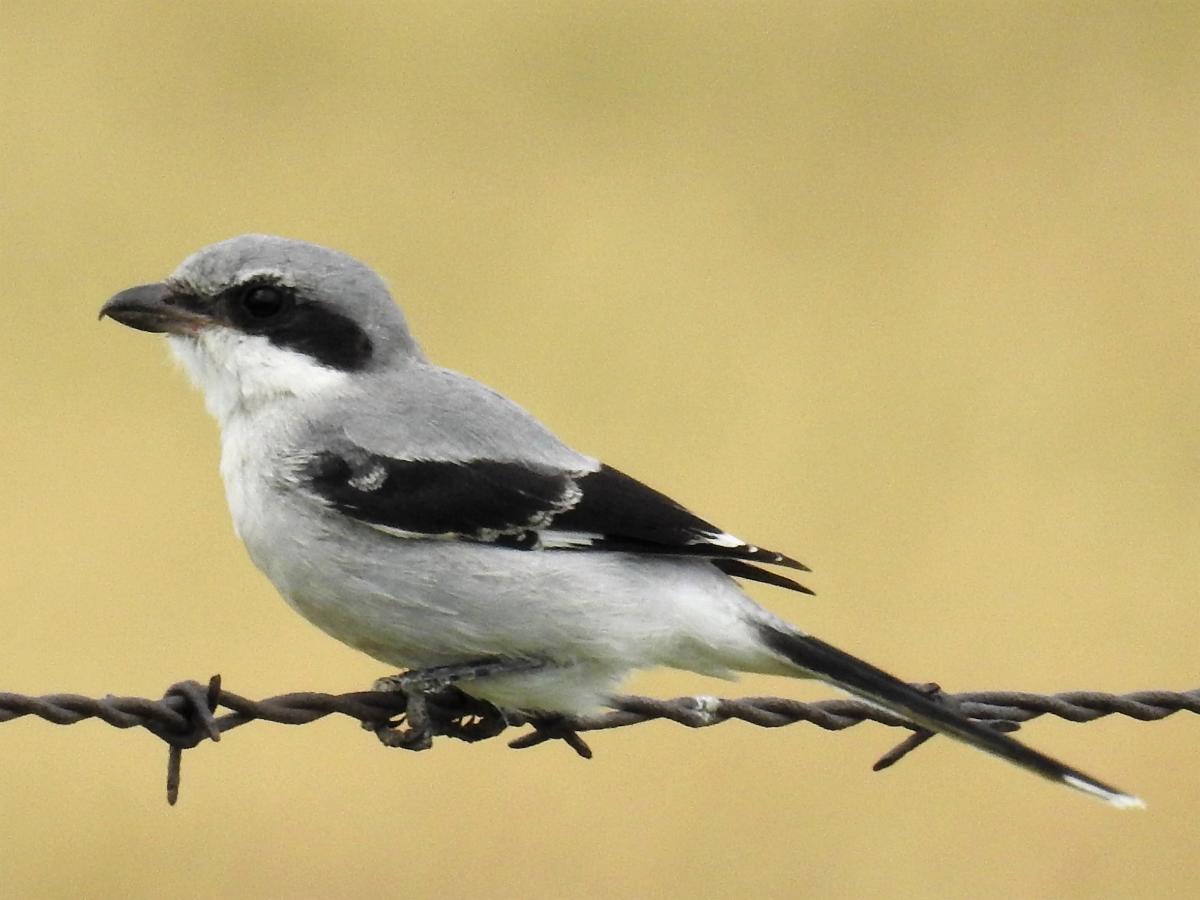 A loggerhead shrike on the Laramie River Road (photo credit Tina Toth)
The Laramie River Road follows the Laramie River into Colorado. To find this road, take Highway 230 west to Wood's Landing and then follow Highway 10/ Jelm Mountain Road south. This road eventually turns into Colorado 103/ Laramie River Road at the Colorado border. This beautiful backroad follows the Laramie River and skirts the edge of the Medicine Bow National Forest. There are many varieties of mountain birds, hawks, woodpeckers, cranes, and so many others.
Vedauwoo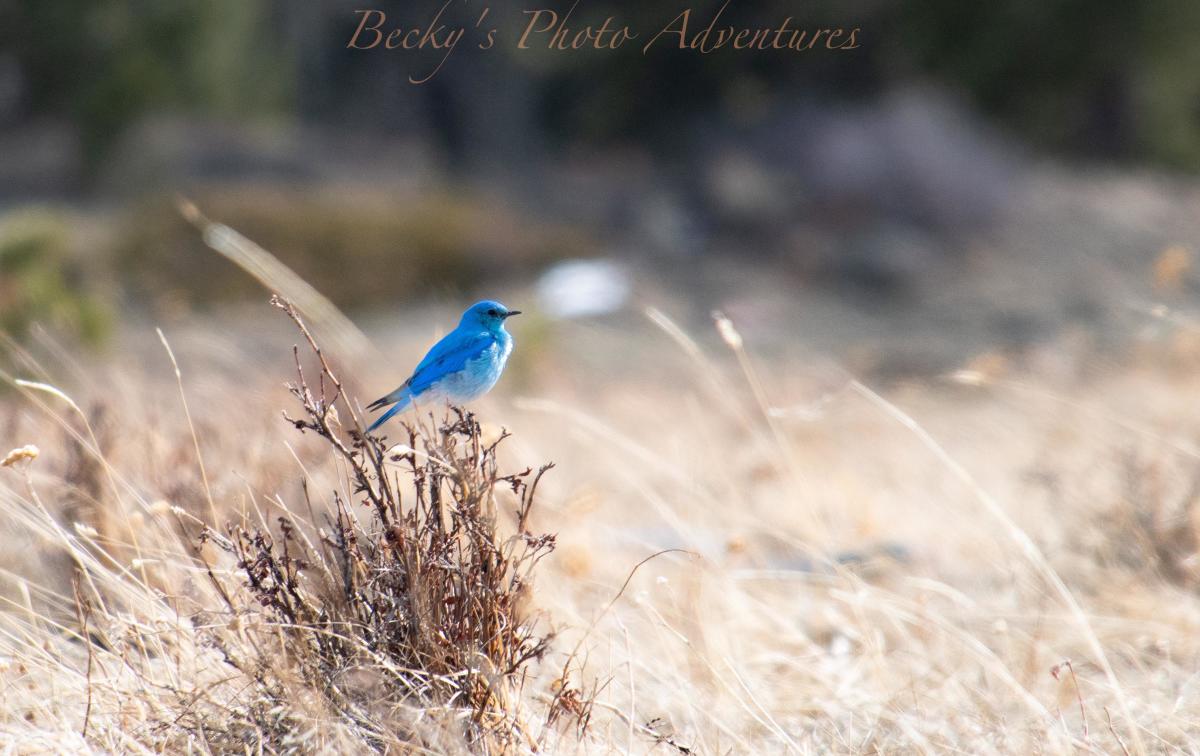 A stunningly blue mountain bluebird in Vedauwoo (photo credit Rebecca Reagan)
East of Laramie, Vedauwoo Recreation Area is another great place to spot a variety of mountain birds. This area, also part of Medicine Bow National Forest, is also home to wonderful hiking, mountain biking, rock climbing, and camping. Along Turtle Rock Loop Trail, Happy Jack Trail, and Tie City Trails birders can spot northern goshawks, turkey vultures, black-capped, chickadees, Townsend's warblers, American goldfinches, mountain bluebirds, American kestrels, Steller's Jays, and more.
In Town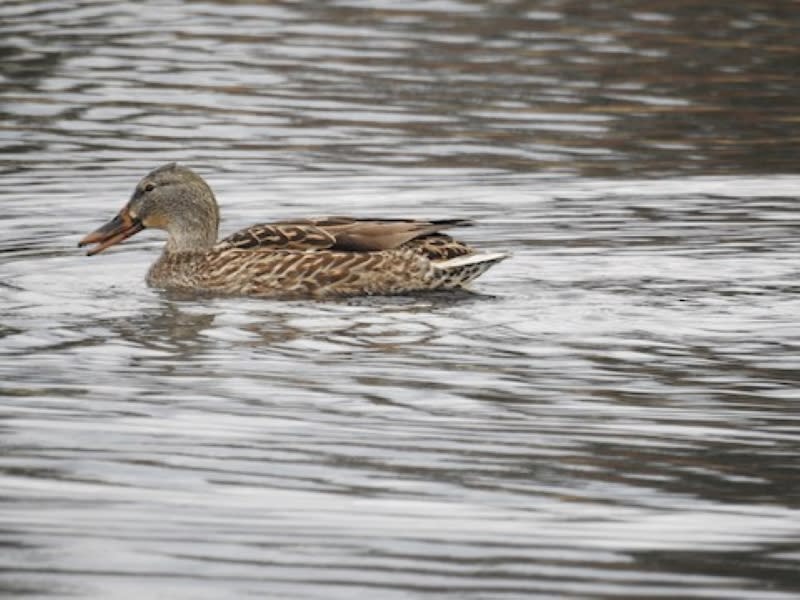 Mallard duck at La Bonte Park (photo credit Tina Toth)
There are a variety of places in the city of Laramie itself where birders are sure to spot a variety of species. The Laramie Greenbelt is a popular place for birders. Much of the Greenbelt follows the Laramie River, so this is a great place for species such as white-faced ibis, greater yellow-legs, green-winged teal, belted kingfishers, and great blue herons. The trees and other vegetation also provide habitat for yellow warblers, common grackles, red-winged blackbirds, sparrows, and catbirds.
Various city parks in Laramie provide habitat for songbirds like warblers, sparrows, robins, and finches. Some of the best parks for birdwatching are La Prele Park, Undine Park, La Bonte Park, and Washington Park.
Perhaps an unlikely spot, Greenhill Cemetery's shade trees, flowers, and peaceful setting provide excellent opportunities for viewing ruby-crowned kinglets, broad-tailed hummingbirds, western tanagers, lazuli buntings, cedar waxwings, and many songbirds.
There are certainly a vast amount of bird species in Laramie and the surrounding area. To find out more information about birding in the area visit the Audubon website (or download the app), the Laramie Audubon Group, or the Wyoming Bird Facebook Group.
You may also enjoy these blog posts: Best Places in Wyoming for Viewing Wildlife, Top 6 Hiking Trails East of Laramie, Wildflower Season in Laramie, Top 5 Hiking Trails West of Centennial, and 5 Fantastic Fall Drives in the Laramie Area.