Fall is in the air and homecoming is finally here! This homecoming weekend, the University of Wyoming Cowboys face off at 7:45 PM against the Utah State Aggies for the legendary Bridger's Battle rivalry. The festivities kick off in the morning with the Homecoming Parade down Grand Avenue. The parade will begin at Cowboy Coffee on the corner of 14th Street and Grand Avenue, and make its way down Grand Avenue to 2nd Street and back up Ivinson Avenue to 9th Street. However, due to TV scheduling, the Cowboys game is not until 7:45 PM, leaving quite a gap of time between the parade festivities and the big event. Wondering what to do between the parade and kickoff? Spend a few hours tailgating around Laramie with our itinerary below: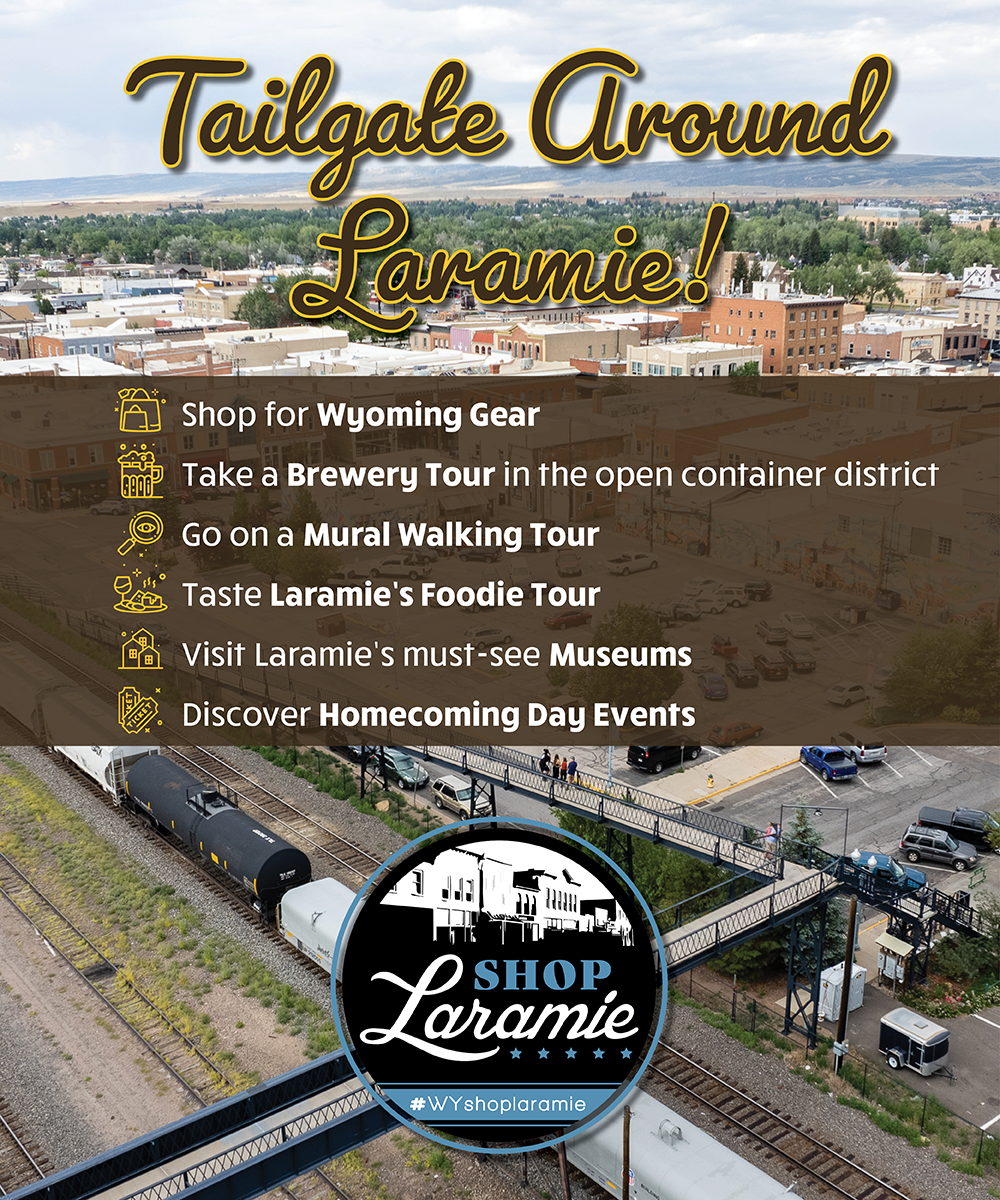 Shopping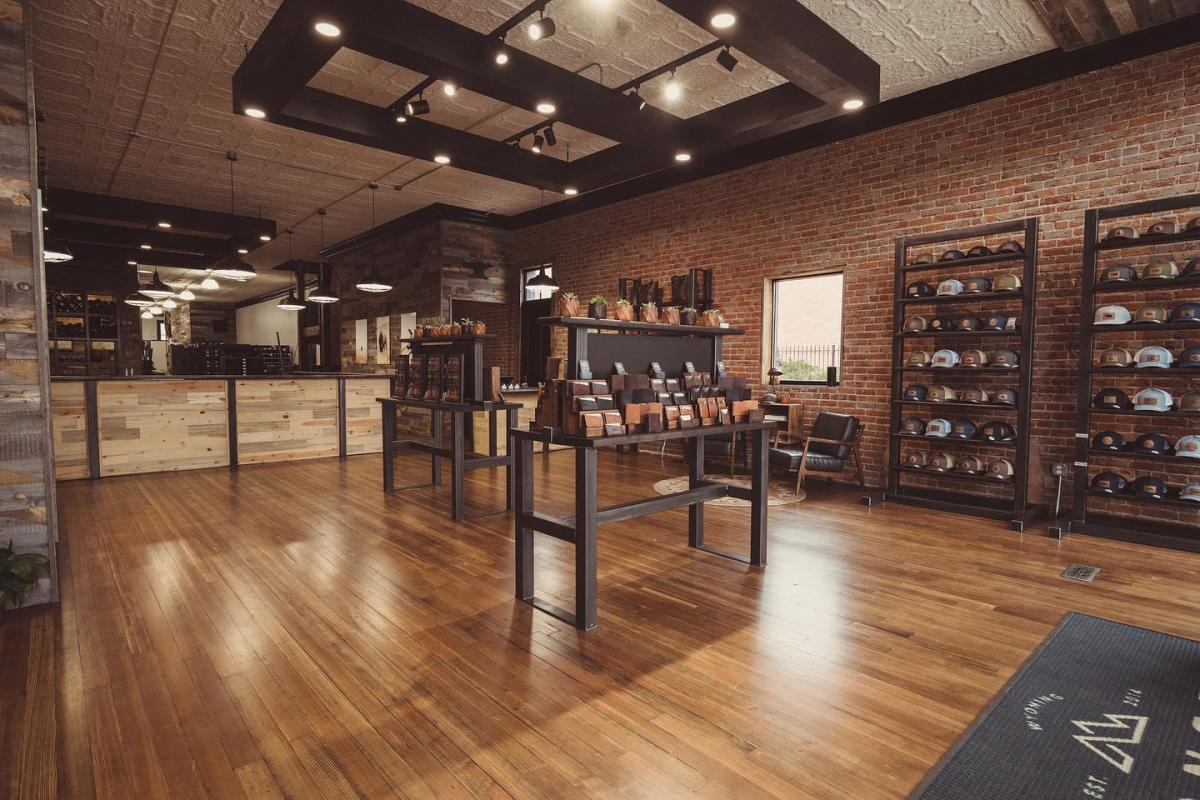 Update your Wyoming fan gear with the best official gear from Laramie's local shops. We recommend the Knothole or Brown & Gold Outlet for all your brown and gold needs, but lots of hidden gems abound downtown, like the Wyoming room in Miss Etta's and the Wyoming souvenirs at the Curiosity Shoppe. Spend your time wandering and browsing downtown as well to support Wyoming-owned businesses and local makers. You might find Wyoming-made gems at shops like Works of Wyoming, Range Leather (pictured), or The Bent & Rusty, and we also love Pinebeach for Laramie area souvenir hats and tees.
    Crafters can find their brown & gold at Quilt Essentials or Cowgirl Yarn as well. Both shops are brimming with ideas and project inspiration.
Hit the Breweries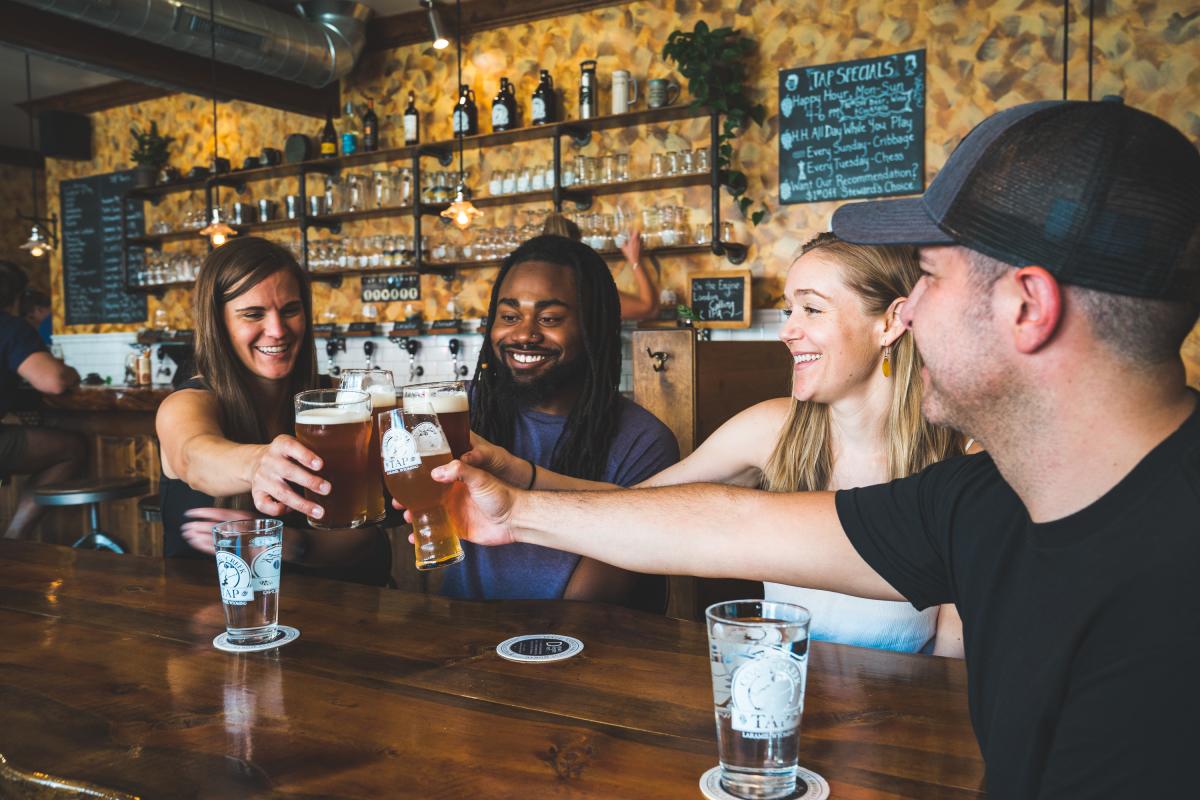 Take your wares along to the five walkable breweries downtown. Did you know that downtown Laramie has an open container district? Through October 29, you can sip your brews as you window shop between the hours of 11 am and 9 pm. Take a look at our brewery tour blog for more information on which locally-crafted brown & gold ales make the best choices for your downtown tailgate.
Mural Tour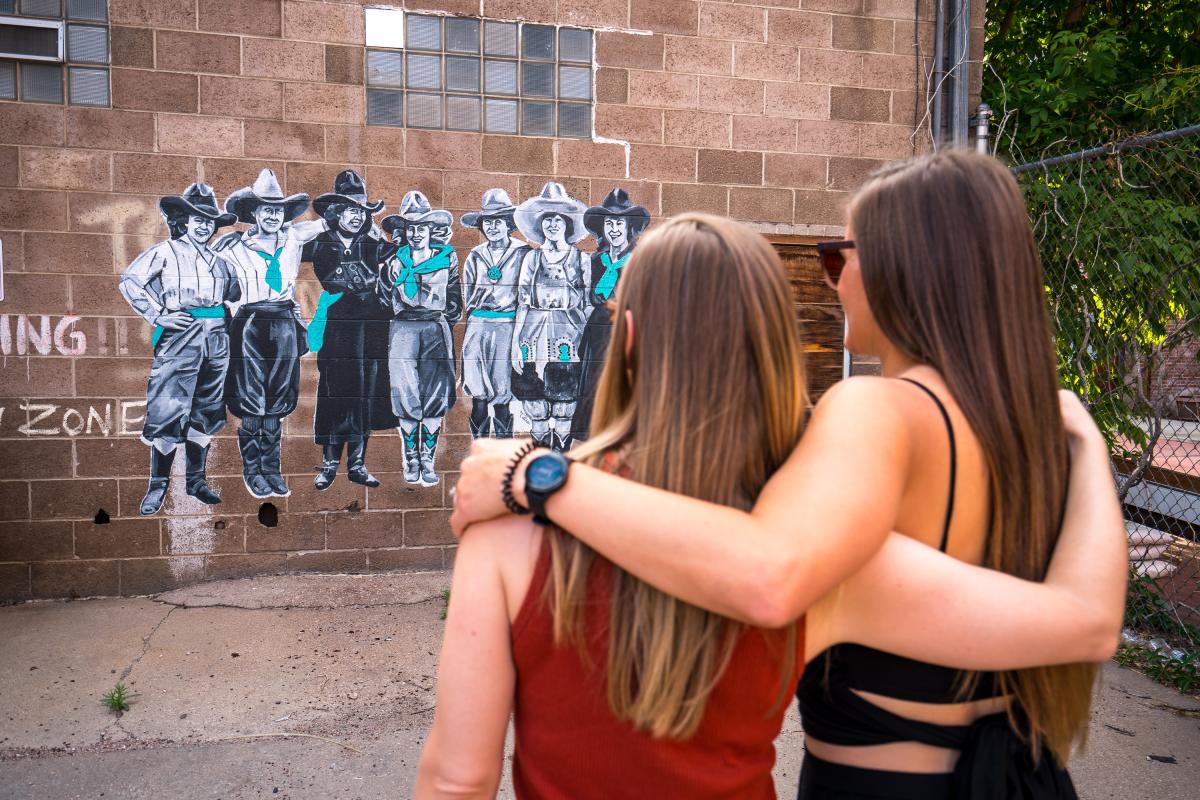 Take your brews on a walking tour! Several new murals have popped up in the downtown district, including one by Ashley Quick on the north side our very own visitor center building at 800 S 3rd Street. We highly recommend checking out the latest art spaces, including murals behind Bond's Brewing, Pinebeach, within "Laradise Lane" next to Laramie Vision Clinic, as well as some secret utility boxes around the city. Don't forget to spot all of the original Laramie Mural Project pieces on our Mural Tour.


Foodie Tour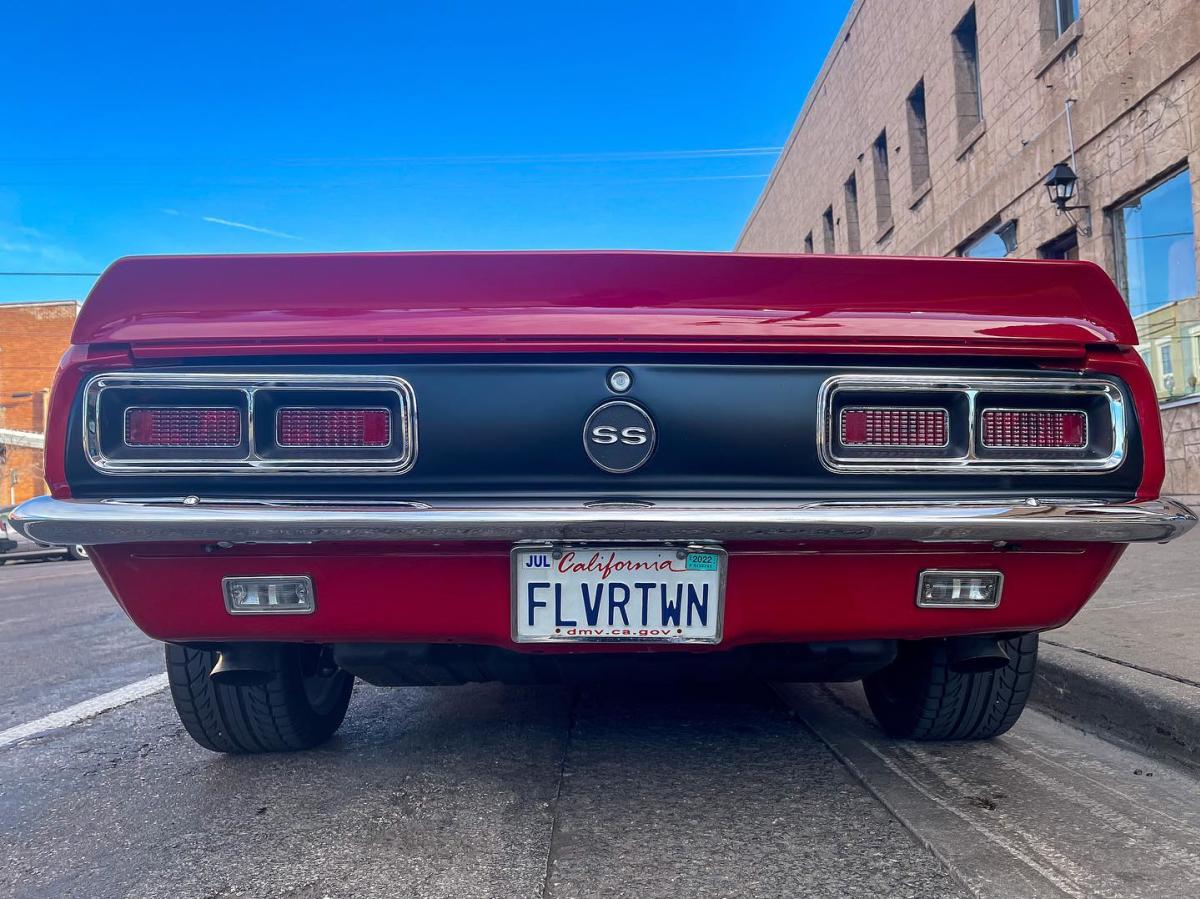 Photo courtesy Born in a Barn

    After whetting your whistle, Laramie has plenty to offer in terms of fantastic local eateries. This spring, six of Laramie's best dining spots were featured on Guy Fieri's Diners, Drive-Ins, and Dives. Stop by one of these fantastic eateries, or choose any dining spot on our Foodie Tour to make the most of your time before the game. For dessert, tempt your sweet tooth at the Chocolate Cellar, Sugar Mouse Cupcake House, or one of the several delectable bakeries and cafes downtown.
Must-See Museums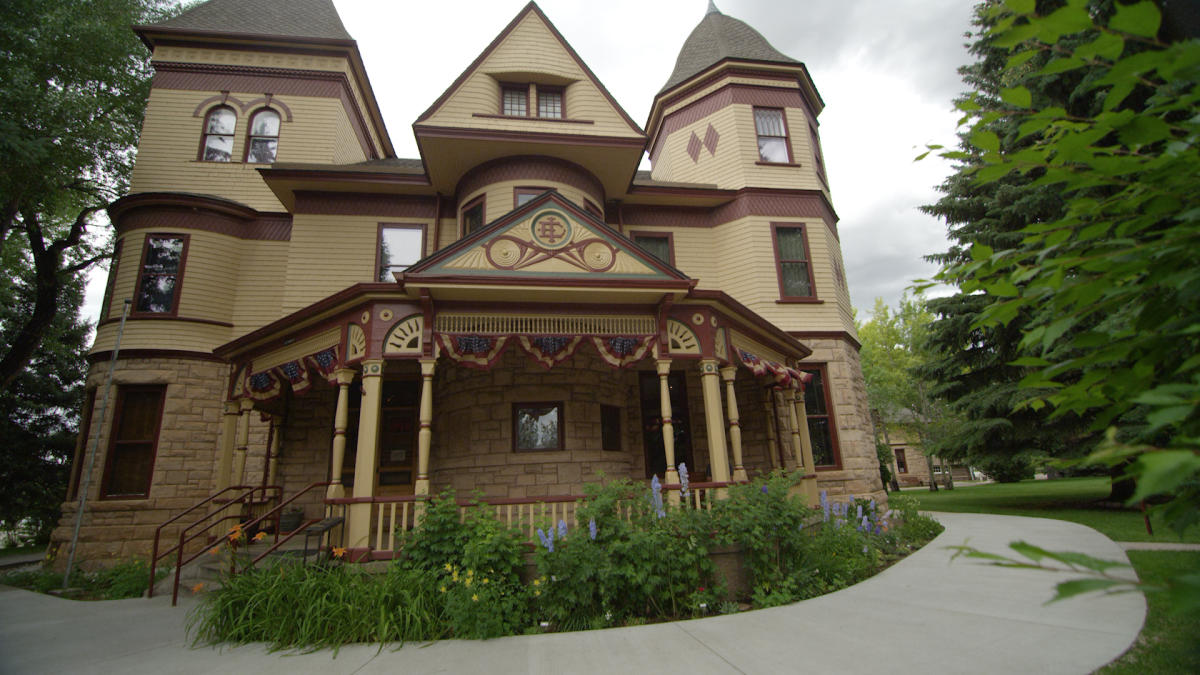 Laramie is home to over a dozen museums. Round out your early afternoon with a stop at our must-see favorites, like the Laramie Plains Museum housed in the Historic Ivinson Mansion, the newly-opened Wyoming Women's History House, and a wild-west favorite, the Wyoming Territorial Prison State Historic Site. Or, make your way back to campus for the game with stops at the University of Wyoming Art Museum or Geological Museum for a special treat.
If museums aren't your style, visit our attractions page for other family-friendly activities, like painting pottery at Art & Soul, or for the adults, a charcuterie and wine spot from Pairings at Chalk n Cheese.
Fall Events
Full of homecoming FOMO (Fear Of Missing Out)? Check out our events calendar for even more activities. The first-ever Fall Fest at the Albany County Fairgrounds will be a highlight, with a chili cookoff, pie baking contest, cornhole tournament, and costume contest. For the youngsters, enjoy the family-friendly Albany County Library tailgate with music, face painting, barbecue, and more right after the parade.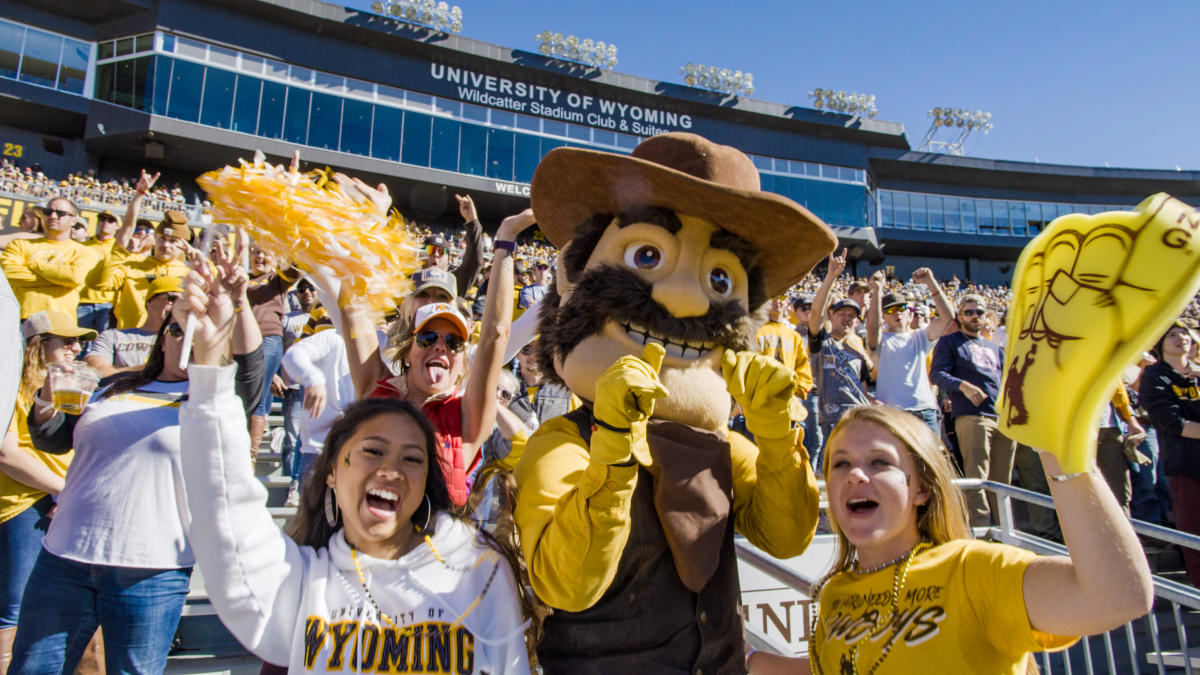 With all of the options throughout Laramie this Saturday, there is plenty to please everyone in your tailgating crowd. Don't forget to bring it all back safely to War Memorial Stadium at sundown to cheer on the Cowboys before the kickoff. See you then, and Go Pokes!