Camping is a favorite summer activity in Laramie and is a great way to enjoy all that the outdoors has to offer. It allows you to really immerse yourself in an area and get more in tune with the rhythms of nature. 
Campfires have been, in the minds of many, quintessential to camping. However, as the American West continues to experience more severe and prolonged forest fire seasons, fire restrictions and bans in camping areas are increasingly becoming the norm. Fire Restrictions and bans help land management agencies reduce fire risk and prevent wildfires during periods of high or extreme fire danger. Respecting these rules is crucial for the health of our forests, wildlife, and surrounding communities. 
Fortunately, a campfire is not required in order to have a great time camping, and there are several ways that you can capture the ambiance of a campfire by using other tools. Read on for our tips on how to prepare for and set up a camp when a campfire is not an option.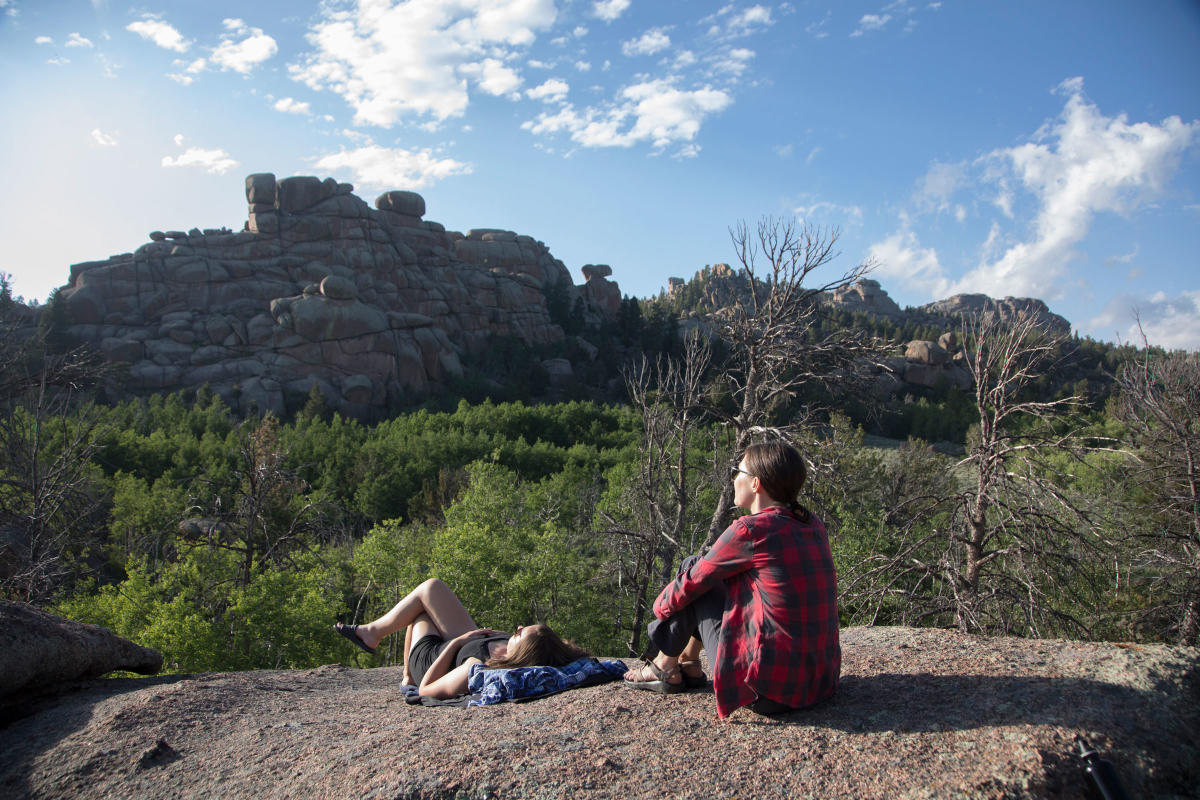 Create a Gathering Spot
One of the best things about a campfire is that it serves as a gathering spot for enjoying the company of friends and family. Campers generally spend a few hours huddled together around a fire at night. You can still create this central gathering area without a fire by placing camp chairs in a circular formation around a focal point. If there is an existing fire ring in the area, use it. 
Find a Fire Alternative
Place something in the center of your gathering spot as a substitute for the campfire. Naturally, this should be something that emits light, both in order to recreate the essence of fire and to avoid sitting in darkness after the sun goes down.
A camp lantern is a great campfire replacement and is endlessly practical in other situations as well. Many camp lanterns on the market today even have solar panels or manual cranks, both of which give you extra run time after the batteries wear out. We also recommend looking for lanterns that have a soft, warm light mode as an option so that your "fire" isn't unnaturally bright. Look for these features and pack extra batteries so your gathering time isn't cut off prematurely. Finally, you may want to bring a small table or crate or stack some logs to prop your lantern up off the ground a bit.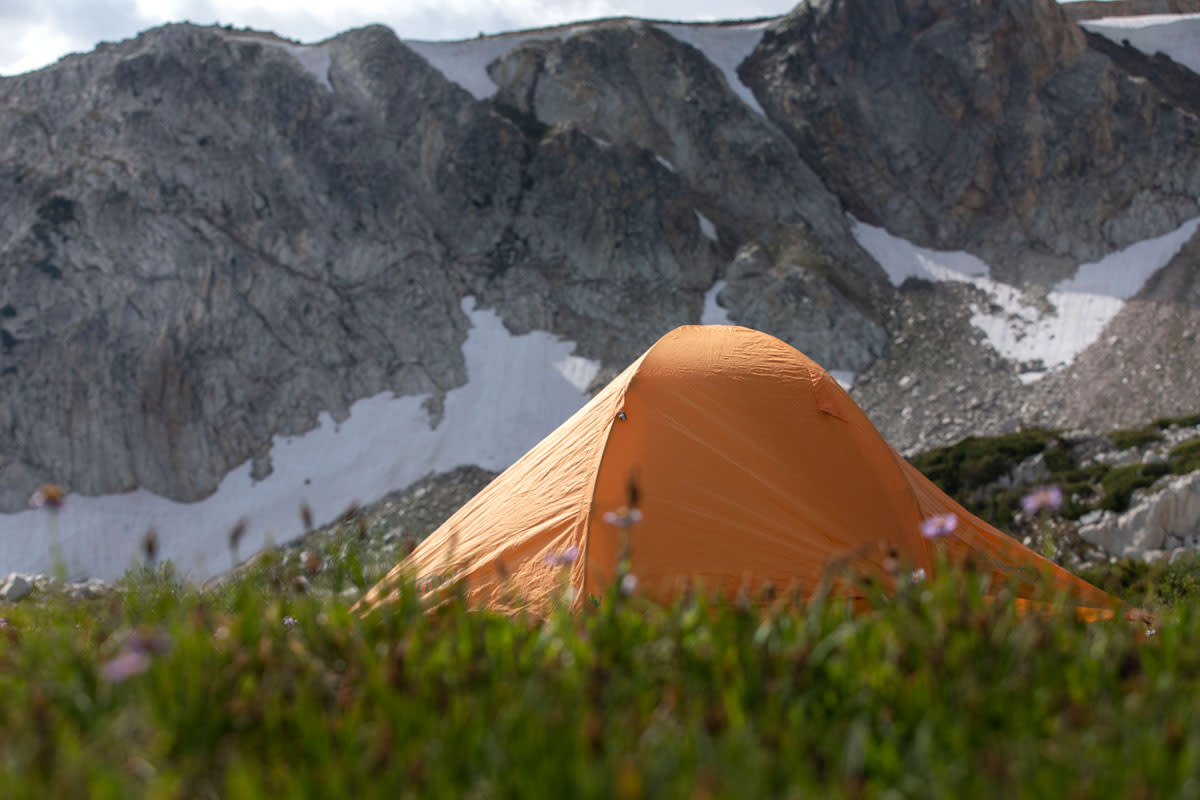 Up the Ambience 
There are additional ways that you can enhance the ambience around your gathering spot in order to recreate the feeling of a campfire. One of our favorite tricks is to hang solar-powered string lights in the tree branches above or across tents. Solar powered tiki lights work great as well and really cheer up the atmosphere.   
Replace the Heat
One of the best and most practical things about a campfire is that it keeps you and yours warm. Knowing this, it is especially important that you find other ways to stay toasty when a fire ban is in place. Hot, steamy beverages such as tea, hot cocoa, or cider are a great way to add some heat, and a little spike of alcohol for the adults can be a nice touch as well. Pack a few large thermoses with your prepared drinks along with serving mugs for warming cold hands. And of course, dress accordingly! Be prepared with extra coats, warm socks, gloves, and hats, as well as several thick camp blankets for extra coziness. 
Keep the Traditions
Roasting marshmallows for s'mores and cooking hotdogs are quintessential campfire traditions that you do not have to forgo during a fire ban. All you need is a camping stove to keep these experiences alive. Just make sure your camp stove or grill uses liquid or gas fuel as appliances that use solid fuel will be prohibited.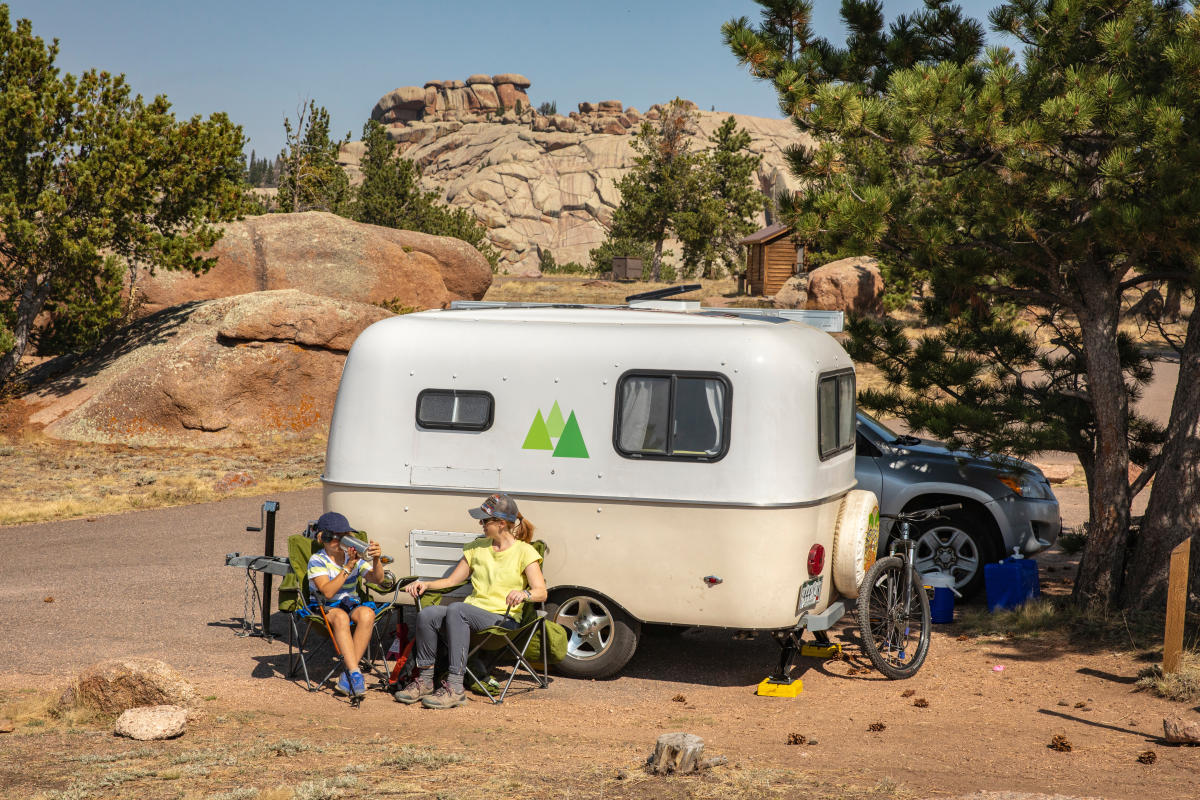 Find the Silver Linings
Maintaining a positive attitude goes a long way in enjoying camping during a fire ban. Find the silver linings: the stars shine brighter, smoke and smell are a non-issue, and there is no need to purchase or gather firewood. Be grateful for the opportunity to enjoy the beautiful outdoors and for the company of the people around you. Finally, rest peacefully knowing you're doing your part to protect the places we all love to visit. 
As you continue to plan your camping adventure around Laramie, check out some locals' recommendations on where to camp as well as our overview of camping options near Laramie. You can also check out our list of favorite campgrounds in the Snowy Range Mountains.  
Note: Brian and Dani Harrington are independent writers contracted by Visit Laramie. Views and opinions expressed here are their own and do not reflect those of the Albany County Tourism Board.