After deciding to tie the knot, one of the first questions couples ask themselves is where to host their friends and family on the big day. The options can be overwhelming, so it helps to start by thinking about what features about location are most important to you. If easy access to stunning and unique landscapes are your thing, along with a dose of historic and western charm, then Laramie might just be the ticket. Read on to discover four reasons to choose Laramie as your wedding destination, whether you are local to the area or come to us from miles away. 
1. Epic Outdoor Photography Locations
About ten years ago, I started a professional photography business called BHP Imaging, and through this business, I have had the privilege to photograph a large number of weddings all over the Rocky Mountain West. Of all the places I've photographed, Laramie continues to rise to the top in terms of unique and easily-accessed locations for photographing couples and wedding parties in stunningly beautiful scenery. I'm continually discovering new locations. Below, I share a few of my favorite areas to take photos: 
The Snowy Range Mountains
Located just 35 miles west of Laramie, the Snowy Range Mountains are a true gem of southeastern Wyoming and are an amazing location for wedding photography. Shaped by a rich glacial history, the high alpine scenery of this range is unique and boasts over 100 pristine lakes amidst a backdrop of looming granite peaks and wildflowers. Lake Marie is a strikingly beautiful glacial lake that offers multiple photography opportunities just off the parking area, with great views of Medicine Bow Peak. You can also get a Forest Service permit to host your wedding here. 
Vedauwoo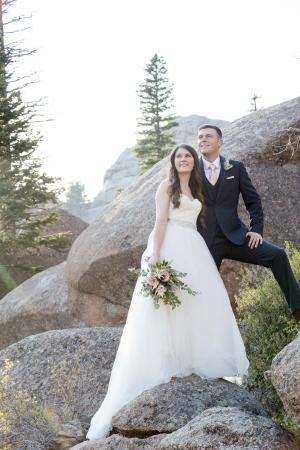 Vedauwoo is a beloved expanse of public land located 15 miles east of Laramie, off I-80 via exit 329. The gravity-defying rock formations that make up this area are a great backdrop for wedding photos. The Nautilus is a rock outcropping world-famous amongst climbers and offers beautiful light and interesting shapes. Turtle Rock Trail is also a great place for photos, with aspen groves, beaver ponds, and boulder fields.
Happy Jack Recreation Area
The Happy Jack Recreation Area lies just 12 miles to the east of Laramie and is teeming with beautiful scenery, including dense aspen and pine forests and picturesque beaver ponds. This area is especially suited for photography in the fall, when the aspens are changing colors.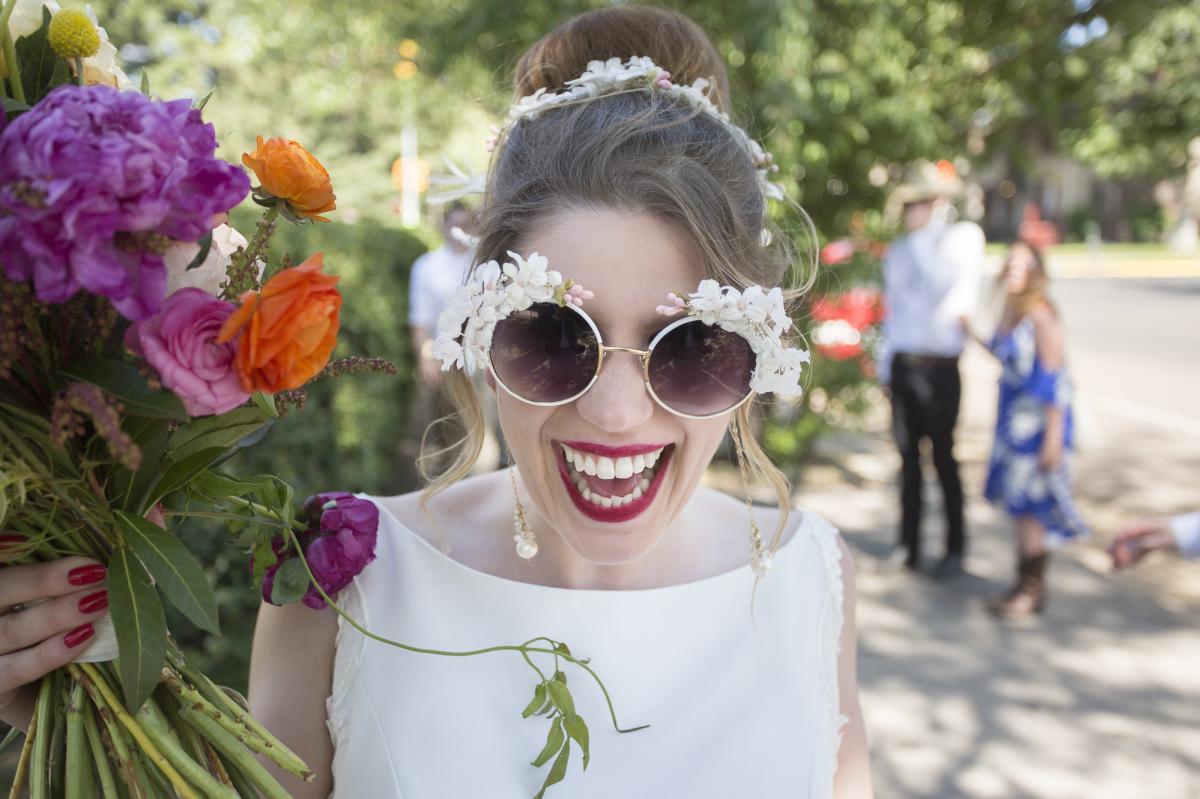 2. Exceptional Local Vendors
Working closely with all types of wedding professionals over the years has clarified how fortunate we are to have the slate of vendors we do in Laramie. From floral design and wedding planning to photography and video professionals, you can find exactly what you are looking for right here in Laramie.

While I'm not going to list out all of my favorite vendors, you can get a clue as to the quality of Laramie's vendors by stopping in at Poppy's. Poppy's is a beautiful, curated-to-perfection boutique in downtown Laramie, and the owner and her team craft delightfully modern flower arrangements that blend exceptionally well with the natural landscapes around Laramie. The team at Poppy's also provides professional wedding planning and day-of coordination services if you need a helping hand. 

3. Great Venues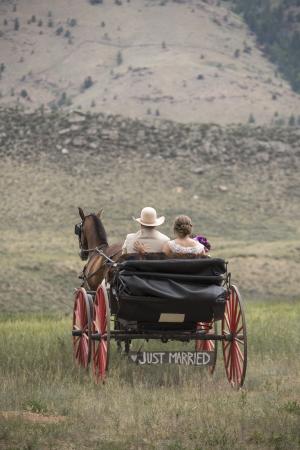 Fortunately, high-quality wedding venues of every variety exist within a few miles of Laramie. The Historic Laramie Railroad Depot and the Ivinson Mansion and Alice Hardie Stevens Center are two great indoor venues located in Downtown Laramie that are teeming with historic charm. Both venues also have options for outdoor ceremonies. The Marian Rochelle Gateway Center at the University of Wyoming and the Wildcatter Stadium Club are also wonderful choices for an indoor wedding. 
Outdoor venues near Laramie are plentiful, and some of my favorites include Hynds Lodge in Curt Gowdy State Park, the Deerwood Ranch in the Centennial Valley, and the Snowy Range Lodge and St. Alban's Chapel in the Snowy Range Mountains. Of course, you aren't restricted to a formal wedding venue and may instead choose to get a permit to be married on Forest Service Land. This includes The Snowies, Vedauwoo, and the Happy Jack Recreation Area. For more detailed information on location options for your big day, check out our post on Wedding Venues Near Laramie, Wyoming.
4. Easy Access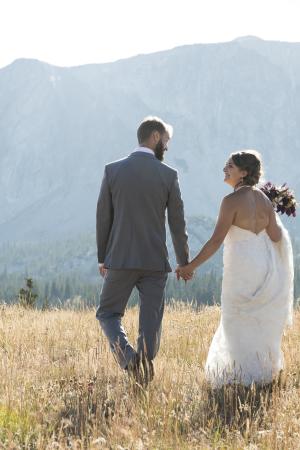 Easy access refers not only to the convenience of accessing Laramie's beautiful great outdoors, but also to get to the town itself. Laramie is remarkably accessible at just 134 miles from the Denver International Airport (DIA), and multiple daily flights connect Laramie and DIA at reasonable prices. Driving to Laramie from DIA is another option that only takes a few hours, and shuttles are available multiple times a day. This makes it seamless for you and your guests to get to the Laramie area from anywhere.
To learn more about planning your Laramie wedding, visit our wedding planning tips and ideas, or request more info.