Planning Tips & Ideas
Your big day is one of the most important and memorable days of your life. The options and decisions can be overwhelming, which is why we've taken our personal wedding planning experiences right here in Laramie to give you a hand. Here are some of our takeaways when planning your Wyoming wedding:
Laramie Wedding Tips
When planning your wedding date here in Laramie, be sure to pay attention to our Events Calendar. If the wedding is in the fall, you may need to coordinate around the University of Wyoming football schedule depending on the size of your guest list.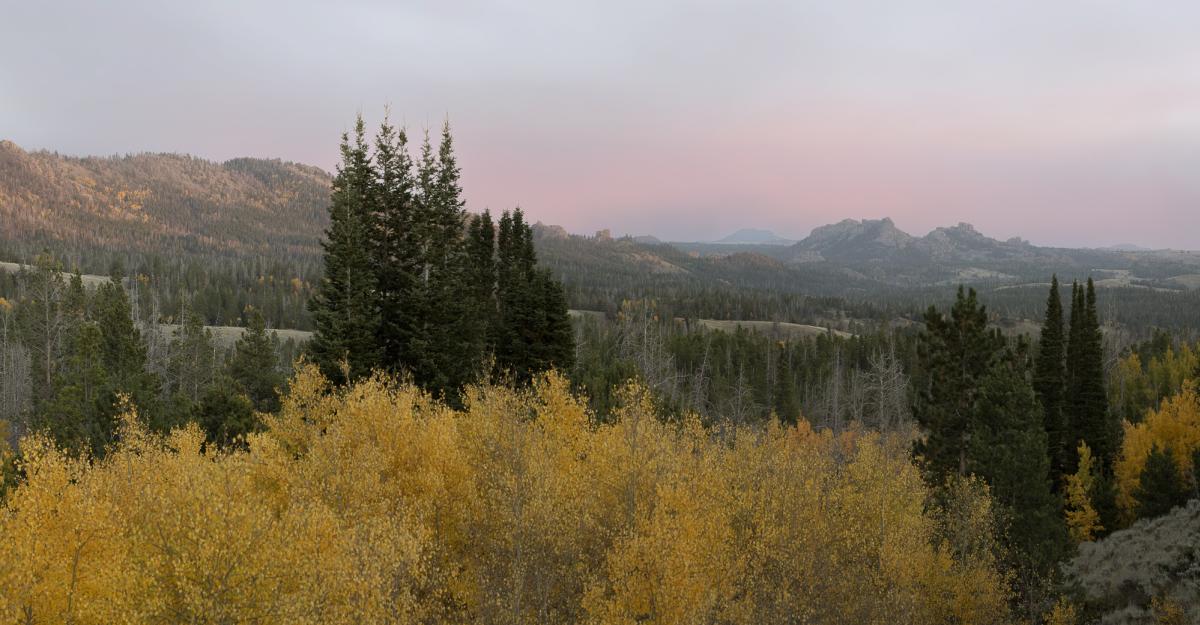 For the best fall color, the last week of September into the third week of October guarantees the best window for golden leaves. Choose earlier dates for color in the mountains, or later dates for golden cottonwoods in Laramie.
 
Keep in mind the size of your guest list as you dream about your reception venue. Some more intimate venues get a lot smaller when accounting for a band, dance floor, and tables despite a larger full meeting space capacity.
 
Rustic motifs and nature themes are popular in Wyoming weddings. Our talented local florists are handy with ideas to bring the outside in. You might want centerpieces with antler detail, pine boughs, or aspen rounds. All these decor items are readily available for a Wyoming rustic feel. See our wedding vendor page for ideas.
 
There are more unique reception venues than you might realize in Laramie. Be sure to check out our meetings page as well as our wedding vendors to see if a unique site works well for your ideal wedding, or request info for a full list of meeting locations.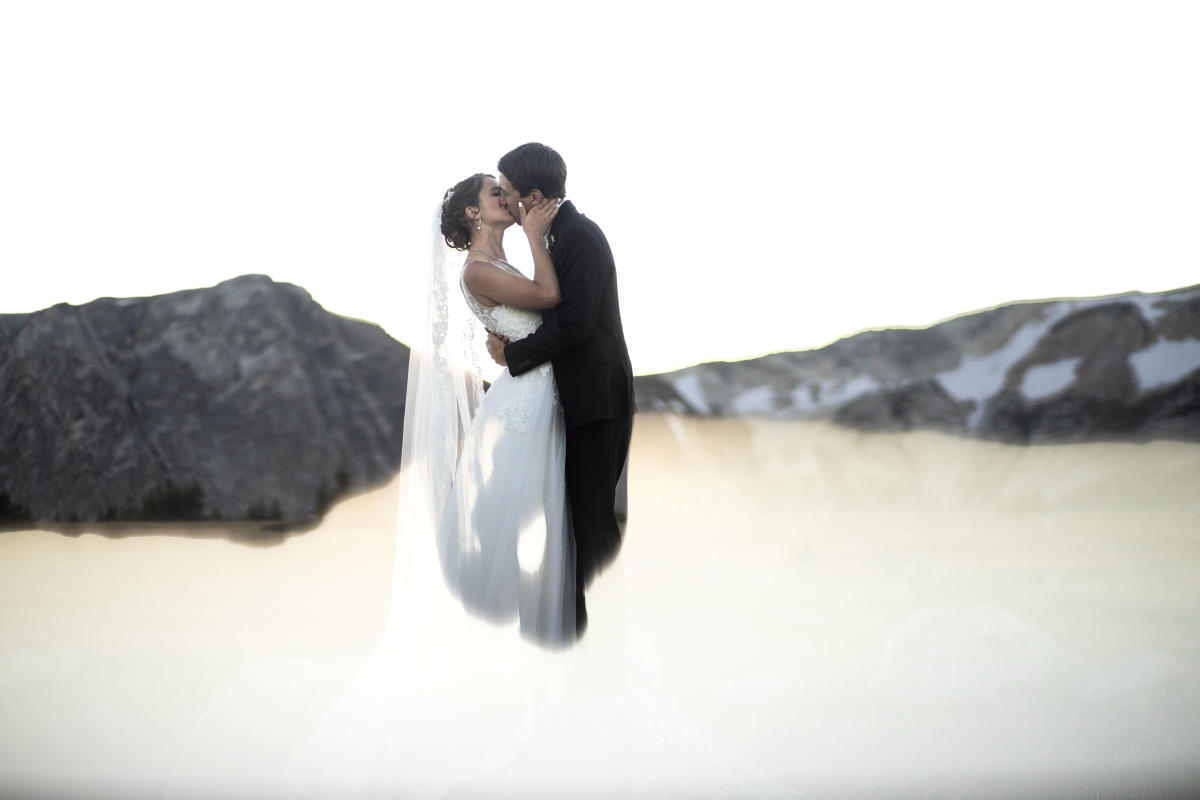 If your dream is a mountain wedding or elopement in the Snowy Range, we recommend a date between mid-July and early September for the best weather outcomes. Afternoon showers are common on the mountain, making morning ceremonies a safer bet. Your guests may also appreciate a good map with directions in their invitation depending on your venue location, as cell phone signal can be spotty as guests make their way up the mountain.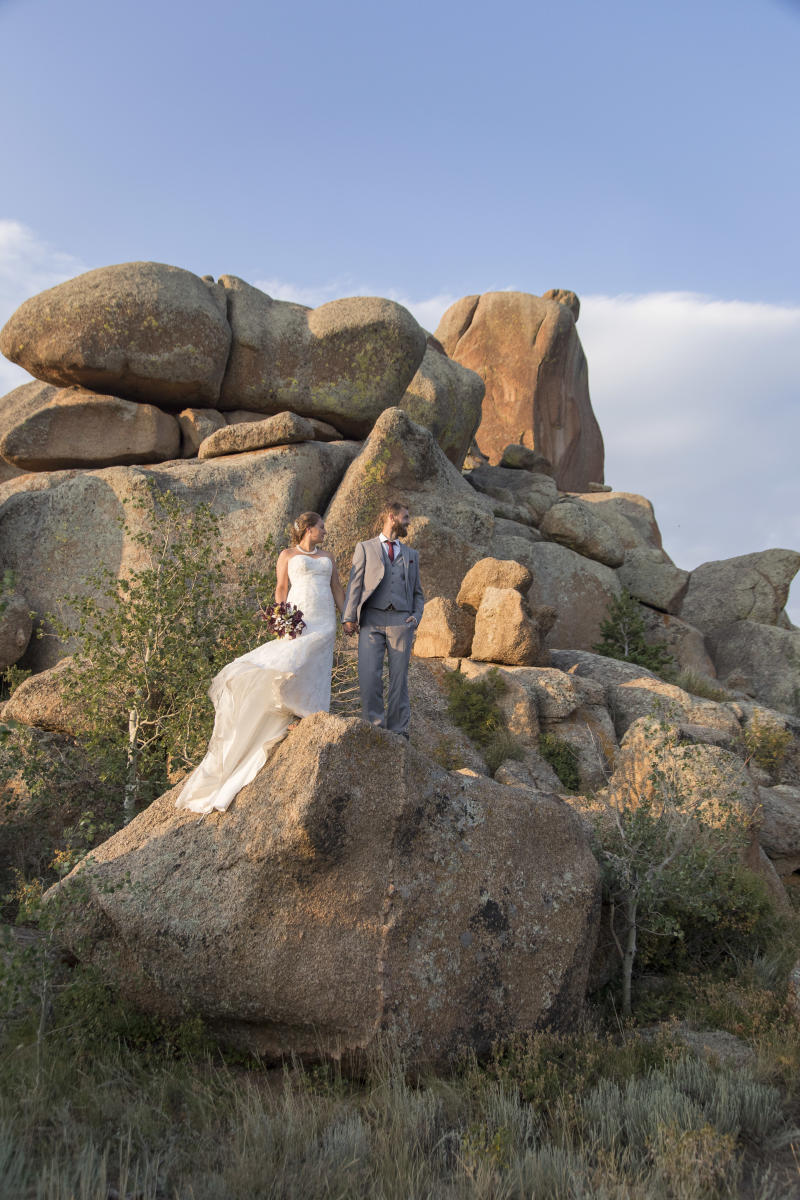 If an early or late season wedding is more your style, the rocks of Vedauwoo also make a staggering mountain wedding backdrop.
 
Laramie's professional photographers and videographers are a talented bunch in high demand. Be sure to reserve your dates early so you can capture your day with images and memories to last a lifetime.
 
Laramie's caterers can help you navigate dining and menus. Click here for our wedding vendors, or send us a message through the request info page for a recommendation based on your desired menu.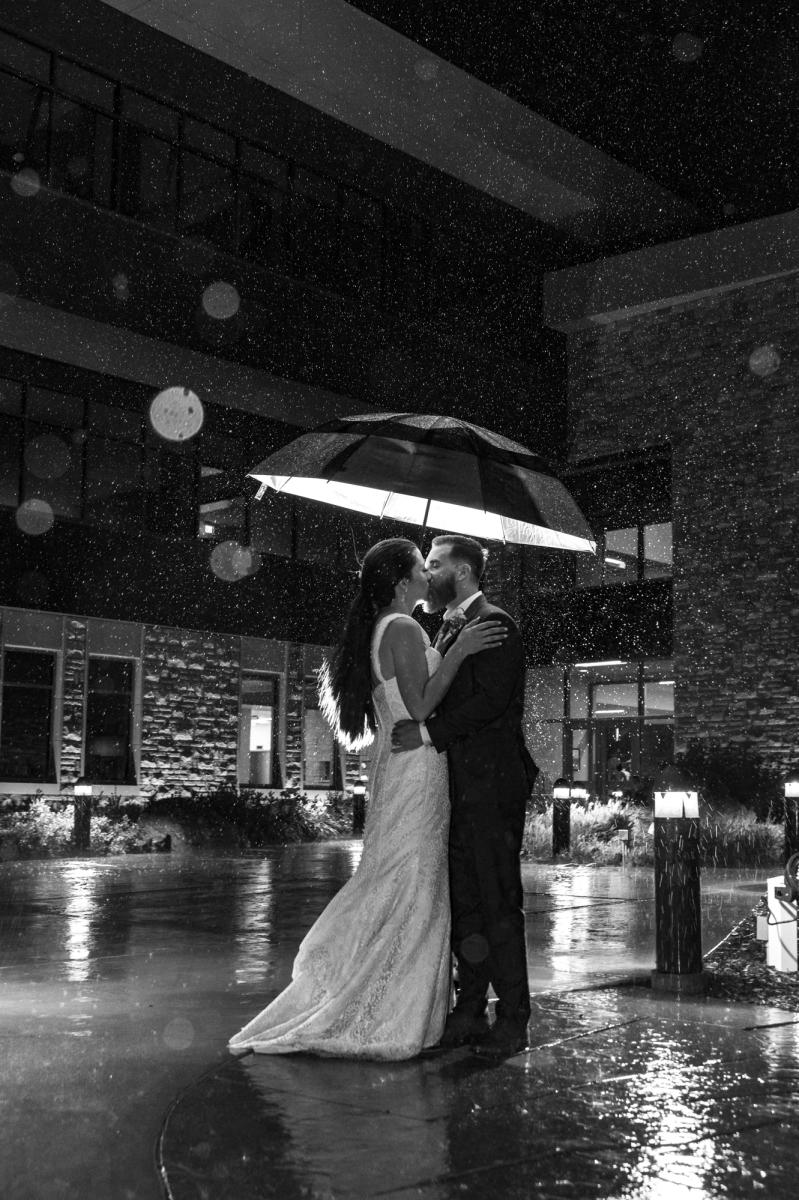 The University of Wyoming can make a fantastic venue for alumni, students, and fans. We recommend asking about their spaces and off-site catering options.
 
Your venue may require event insurance or a vendor with a liquor license to distribute alcohol. Be sure to ask ahead.
 
At 7,220 feet of elevation, making a towering cake is no easy task. We recommend sticking with a local wedding vendor for cake decorating to make sure your baking comes out perfect, or at minimum, making some test cakes to adjust your recipe for the altitude.
 
Marriage licenses in Wyoming must be obtained prior to your wedding. In Laramie, the Albany County Clerk can assist any couple during regular business hours. No appointment is required. Couples do not have to be Wyoming residents to obtain a marriage license, and there is no waiting period required prior to the marriage. The cost of a marriage license is $30. Each person will need to know his/her birth state, parents' full names and mothers' maiden names, Social Security Number, and birthdate, as well as present a valid photo ID.
 
Please reach out with all your wedding questions. We love to talk Laramie ceremonies!