With Valentine's Day just around the corner, it's time to start planning a romantic dinner out. What makes the perfect romantic restaurant? Clearly, it must start with amazing cuisine. A variety of fun cocktails, wines, and tasty brews might be key ingredients as well. Of course, the ambiance—dim lighting, cozy booths, and elegant décor sets the right mood. Laramie has many wonderful restaurants to suit every taste, making it difficult to choose only a few. However, some stand out for the combination of great food, cocktails, and a romantic ambiance. Consider these Top 5 Romantic Restaurants for your Valentine's Day celebration or next date night.
Altitude Chophouse & Brewery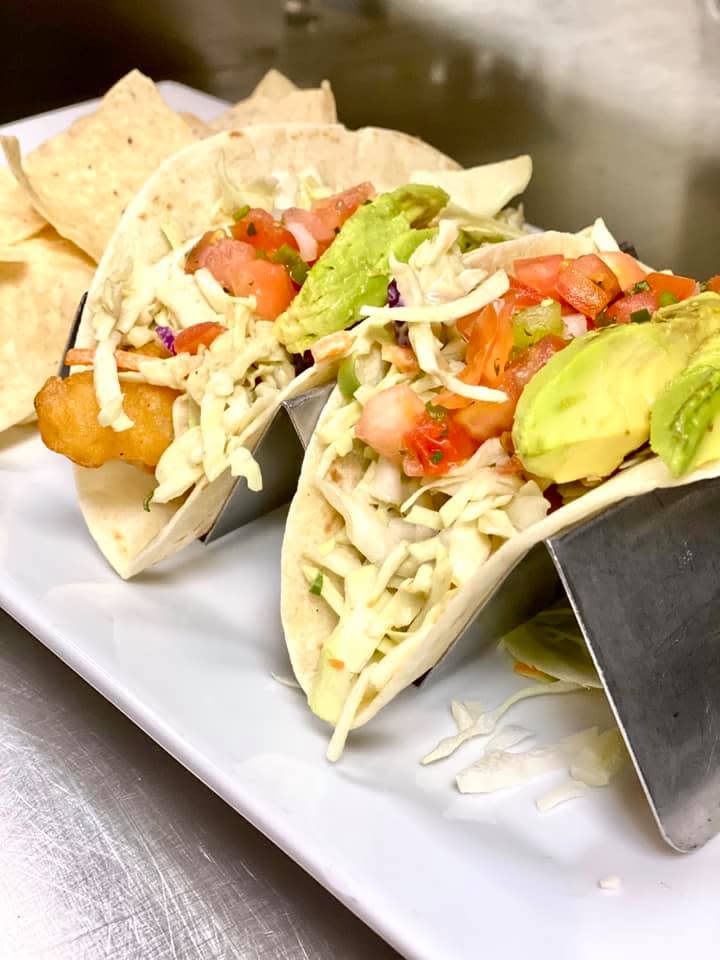 Yummy fish tacos (photo credit Altitude Chophouse & Brewery)
For a night out, it's hard to top Altitude Chophouse & Brewery. Located in the heart of downtown, Altitude is one of Laramie's premier restaurants. Altitude features a beautiful, recently renovated interior with lots of secluded booths.
The menu boasts an outstanding variety of steakhouse classics, fresh fish and chicken, salads, and unique creations. Standout items include Prime Rib, Ribeye, Cedar Plank Salmon, Baja Fish Tacos, and Crispy's Mac & Cheese. Weekly specials ensure variety for even the most regular patrons. In addition to its delicious dinner options, Altitude is also an award-winning brewery and has a full bar with many great cocktails and wines.
Wyoming's Rib & Chop House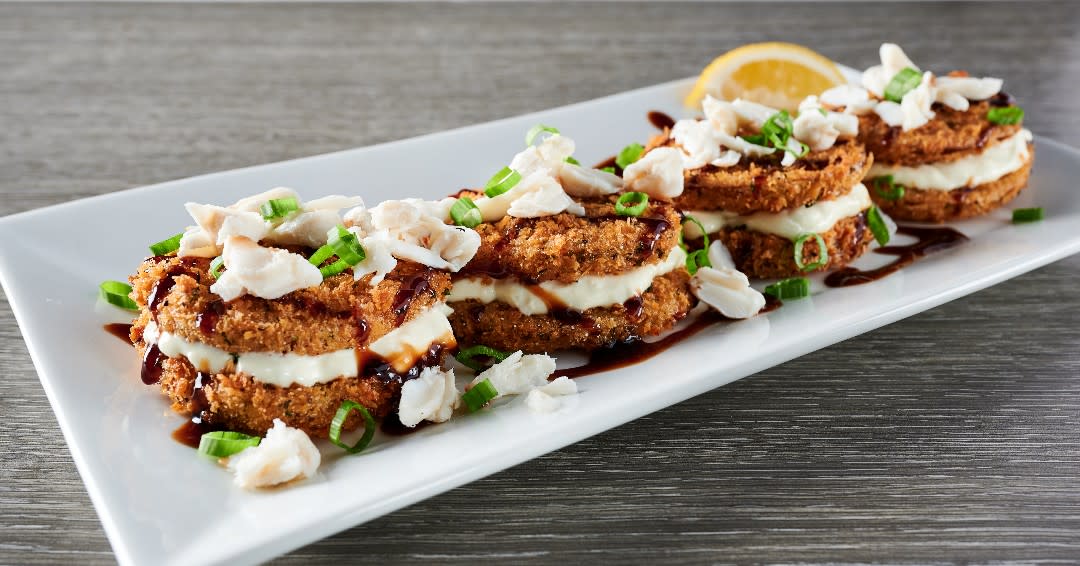 Mouth-watering Fried Green Tomatoes (photo credit Wyoming's Rib & Chop House)
Another wonderful steakhouse to try is Wyoming's Rib & Chop House. This fantastic restaurant is conveniently located next to the Studio City UW Movie Theater and near the University of Wyoming's War Memorial Stadium and Arena Auditorium. Rib & Chop is a favorite for anyone who wants to do dinner and a movie or dinner and a UW game.
The menu has amazing appetizers (DO NOT miss the Fried Green Tomatoes), tasty salads, delicious steaks, ribs, burgers, fresh seafood, and more. Favorites include the incomparable crab-topped Fried Green Tomatoes, Cote de Boeuf, Famous Filet, and the Shrimp and Scallop Pasta Alfredo. They also have a full bar with many options for brews, wine, and cocktails.
Cavalryman Steakhouse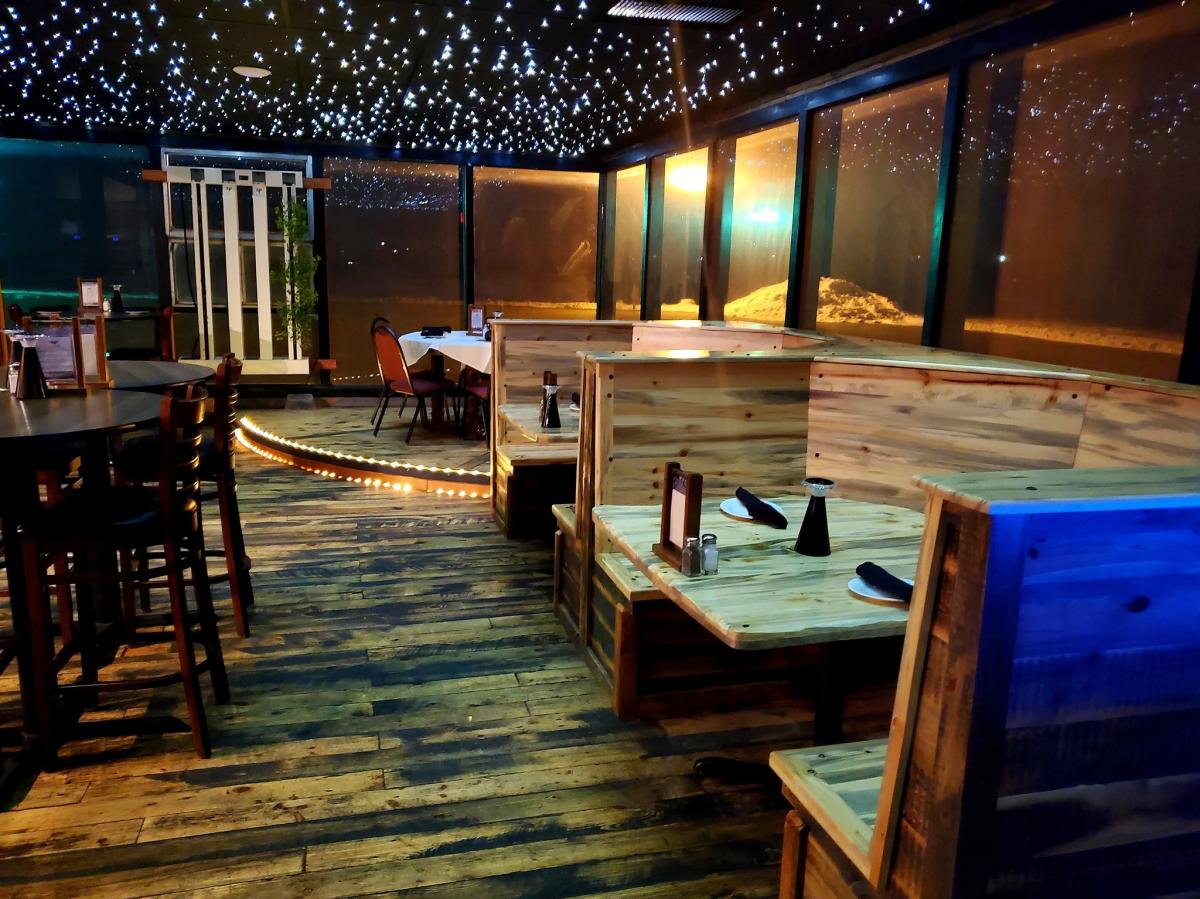 The romantic "star" lit lounge at Cavalryman Steakhouse (photo credit Cavalryman Steakhouse)
Cavalryman Steakhouse is known not only for its delicious food but also for its rich history. Located just a few miles south of Laramie on Highway 287, the Cavalryman is located on the former parade grounds of the historic Fort Sanders, established in 1866. Fort Sanders (originally Fort Buford) was built to protect settlers on the Overland Trail, the Denver to Salt Lake City Stage Route, and the workers on the Union Pacific Railroad. After the fort was decommissioned, the Laramie Country Club was built on the parade grounds in 1925. In 1970, the building became the Cavalryman Supper Club.
Today, the Cavalryman Steakhouse still retains much of its historic charm. Patrons will enjoy the authentic western interior and cozy atmosphere. The Cavalryman menu has a mouth-watering array of appetizers, salads, sandwiches, burgers, hand-cut steaks, seafood, and more. Don't miss the Battered Mushrooms, the Cattlemen's Surf and Turf, the Bison Ribeye, the Rough Rider, or the Orange-Glazed Duck Breast. They also offer "Chef's Table" evenings with a special menu of creative appetizers, entrées, and desserts.
Mizu Sushi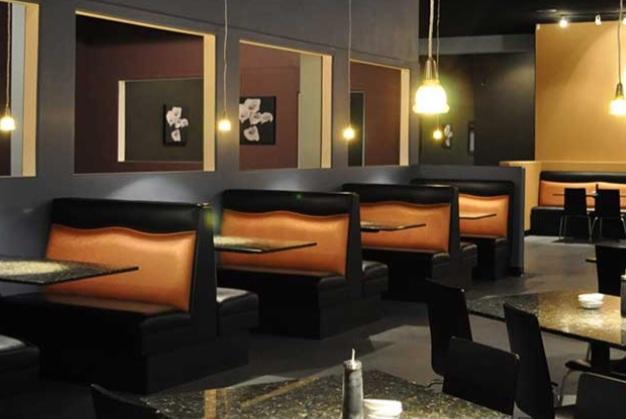 Romantic lighting and cozy booths at Mizu (photo credit Mizu Sushi)
While sushi may not be synonymous with Wyoming, Mizu Sushi brings fresh and delicious sushi, seafood, and other delicious entrees to the wild west. The ambiance at Mizu is sophisticated and modern with a beautiful Asian aesthetic.
The menu includes many favorite items like egg rolls, wontons, teriyaki, tempura, and pho. However, the real stars are the sushi, sashimi, and maki rolls. Mizu has an incredible variety of fresh, delicious, hand-made sushi at extremely reasonable prices. They also offer a variety of sakes to choose from. Favorite menu items include Miso Soup, Shrimp Tempura Roll, Spicy Tuna Roll, California Roll, and Tuna Sashimi.
Sweet Melissa Café & Front Street Tavern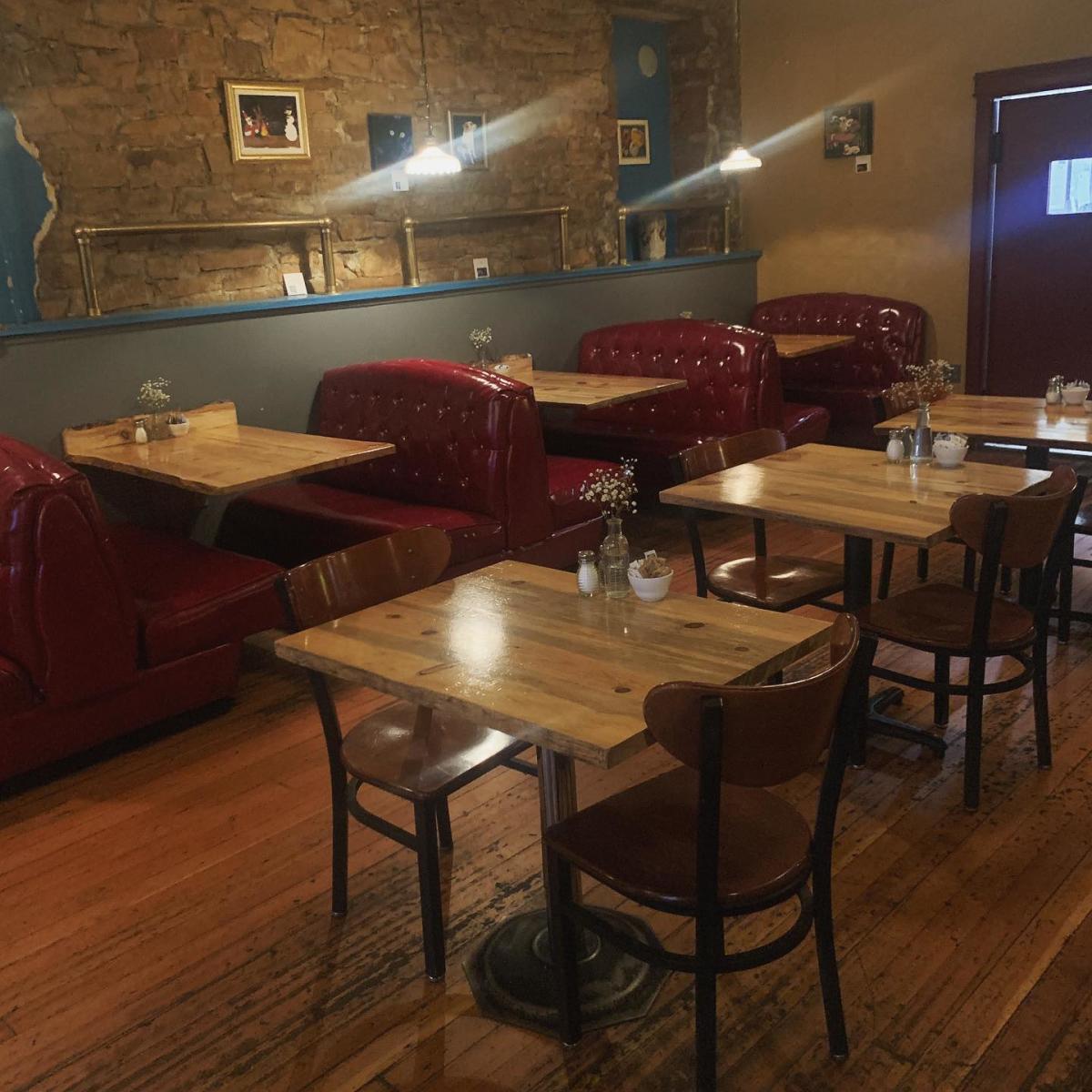 Cozy booths and rich, historical atmosphere at Sweet Melissa Cafe (photo credit Sweet Melissa Cafe)
Perhaps another unexpected restaurant is Sweet Melissa Café & Front Street Tavern.  Sweet Melissa's is a vegetarian restaurant that even meat lovers will rave about. In fact, the food is so good that they were even featured on an episode of Food Network's Diners, Drive-Ins, and Dives! Sweet Melissa Café and the attached Front Street Tavern are unique and cozy. They are located in one of the oldest buildings in downtown Laramie and the historic charm is apparent from the worn brick walls to the beautiful wooden bar front.
The menu at Sweet Melissa's is full of wonderful vegetarian (and vegan) takes on classic pasta, sandwiches, burgers, and more. Must-try items include the Crabless Cakes, Cauliflower Melt, Ravioli with Mushrooms and Sage Brown Butter, Lasagna, Lentil Loaf, and Mac & Cheese of the Day. There are also many weekly and daily specials. Front Street Tavern has an extensive and unique cocktail menu. Definitely try the Lemon Drop Martini and Tiramisu Martini.
Don't wait! Make a reservation for your next romantic dinner out. These restaurants are perfect for Valentine's Day as well. Be sure to check their websites for special Valentine's menus and offers.
You may also enjoy: Top 5 Restaurants in Laramie, Top 10 Favorite Laramie Restaurants with Outdoor Seating, and The Best Places to Eat Lunch in Laramie.