The holiday season is quickly approaching. With it comes the biggest shopping season in the U.S. Maybe this year consider making your holiday purchases locally. Why shop local? Well for starters, shopping local benefits your local community in a variety of important ways. It is better for the environment. Shopping local also provides a better shopping experience. Maybe the better question is why NOT shop local? There are many reasons to shop local, but here are the top 7.
As Small Business Week quickly approaches, consider these important reasons to shop small and buy your holiday gifts from local Laramie retailers. Several Laramie business owners were kind enough to share their thoughts about the importance of shopping local.
1. Shop Small to Support Local Workers & Artisans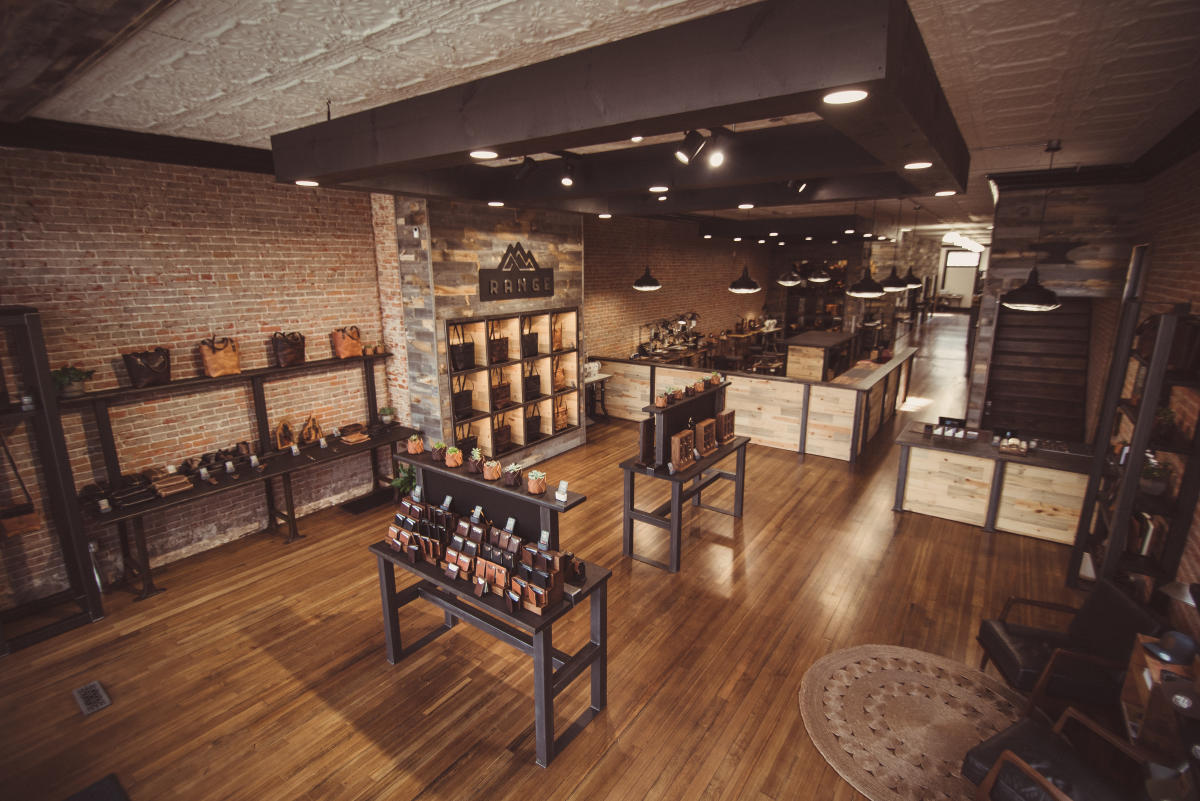 Shop handmade goods at Range Leather (photo credit: Range Leather)
Obviously, when you choose to shop locally, you are benefitting the business owner. These business owners are members of your community. They send their kids to the same schools, attend the same churches, and maybe even live in your neighborhood. 
Not only does shopping small benefit the business owners, it also benefits those they hire. Many small businesses employ a surprising number of workers. For example, Range Leather, a custom leather shop located downtown, has 23 employees. Local restaurants might have even more when you consider cooks, dishwashers, and wait staff. These employees are also members of your community.
In addition to the employees, many stores and boutiques in downtown Laramie sell the work of local artisans. When you buy locally made soap, sweets, jewelry, or other goods you are supporting these local artisans and their families as well. In fact, Works of Wyoming sells only art and products from Wyoming artisans.
2. Shop Small to Help the Local Economy
Shopping small benefits the community and local economy in other tangible ways besides providing paychecks for business owners and employees. Because they live in the Laramie area, these local business owners and employees reinvest part of their paychecks into the larger Laramie economy. When they buy groceries, pay rent, go out to dinner, and go shopping, the money is further invested in local business and supporting local workers.
According to Sustainable Connections.org, for every $100 spent at local businesses, approximately $68 recirculates in the community. For the same amount spent at a chain store, only about $43 remains in the community.
3. Shop Small to Benefit Local Charities and Nonprofits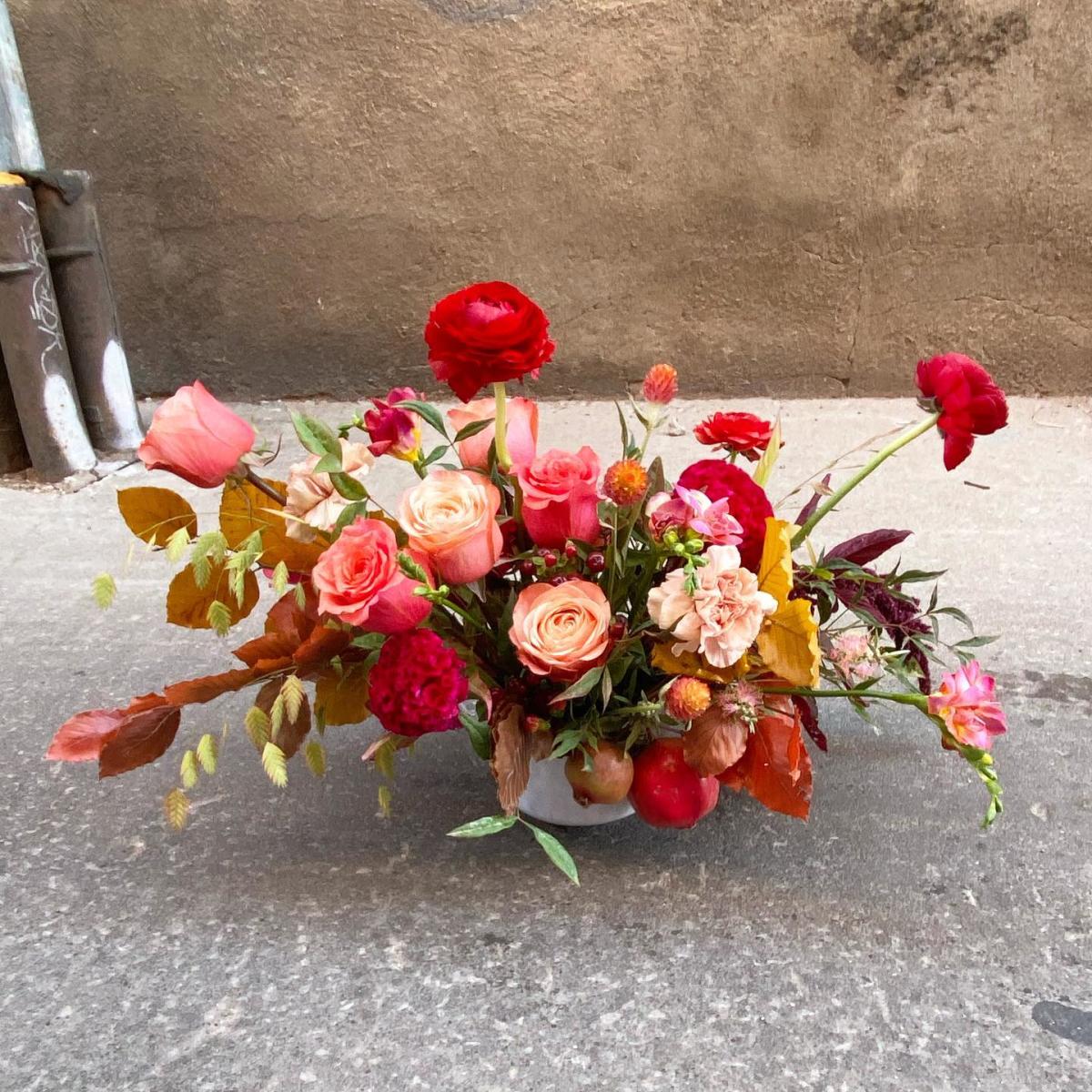 Who doesn't love flowers? (photo credit: Poppy's)
What's more, many local business owners give to local charities and nonprofits. Laramie businesses routinely donate to wonderful community organizations like Laramie Soup Kitchen, Laramie Interfaith, Laramie Foster Closet, and many more. According to several local charities, the Laramie community and local businesses are very generous.
Poppy's donated more than 10,000$ to members of the community last year, according to owner Rachel Potter. Billie Eckhardt, the owner of The Bent & Rusty, said that they give to more than 100 charity requests a year. She says, "Shopping local keeps the money customers are spending in our community that helps to give back to their kiddos or charities and it helps the local businesses to be able to offer more for the community. It is a circular support."
Ruth Williams of The Sugar Mouse Cupcake House and Tea Shoppe donates a portion of her sales to Heart Mothers, an organization that protects and mentors girls rescued from human trafficking in Cambodia. Knowing your money is going to such a worthy cause makes that cupcake even sweeter!
4. Shop Small for High Quality, Unique Goods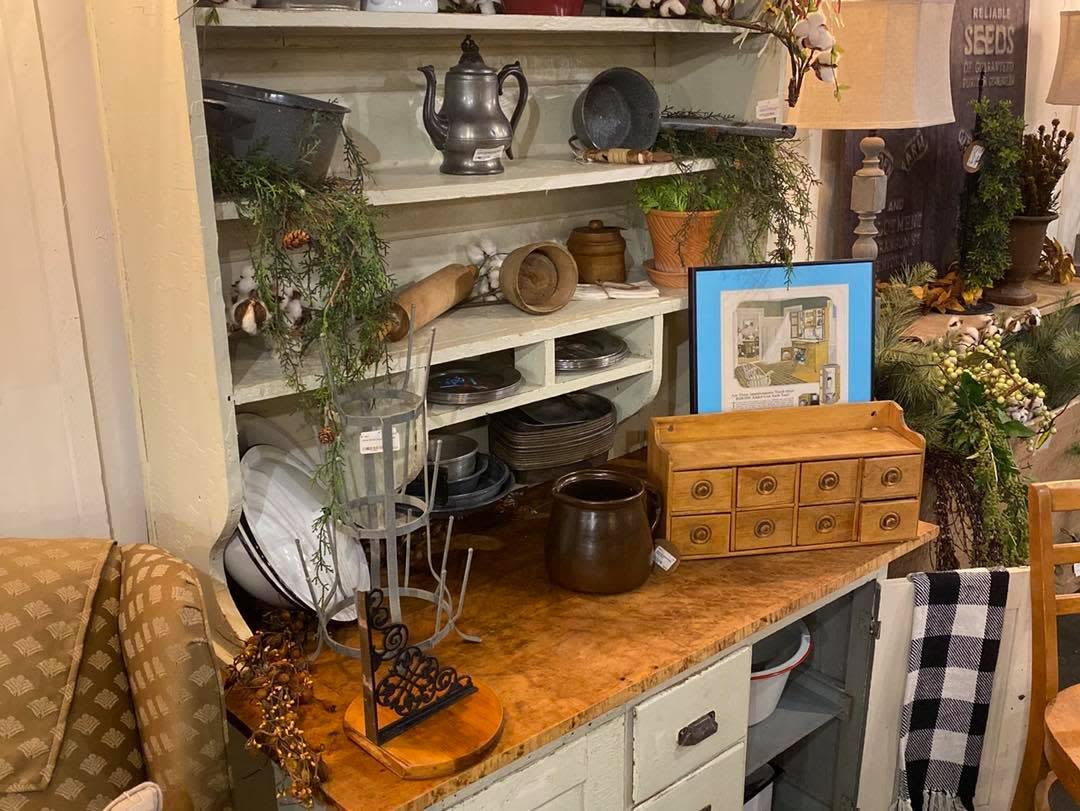 Unique finds at The Bent & Rusty
Many local businesses handmake beautiful custom products or amazing quality. Choosing to shop small means you will be able to select from high-quality products that you can't get anywhere else. What better way to give a thoughtful holiday gift than giving a unique and beautiful item.
Stores like Range Leather produce small batches of hand-made products. They also do custom orders. Poppy's has carefully curated products and gifts, in addition to their beautiful floral work. Works of Wyoming is the place to find hand-made, unique art from Wyoming artists.  The Bent & Rusty specializes in antique finds and beautiful one-of-a-kind decor. In fact, their motto is, "If you can dream it, we can build it or find it!"
5. Shop Small for Great Customer Service
One of the hallmarks of small, local stores is their excellent customer service. Shop owners know that a well-made product makes a sale, but great customer service makes customers come back.
The local business owners I interviewed all agreed that customer service was extremely important to them. Kyle Koster, the owner of Range Leather, said, "So many products are mass-produced with low-quality materials and poor customer support that when you turn to shop local you get higher quality products, smaller batch sizes and companies that care about their customers."
Local businesses will often go the extra mile for their customers.
6. Shop Small and Protect the Environment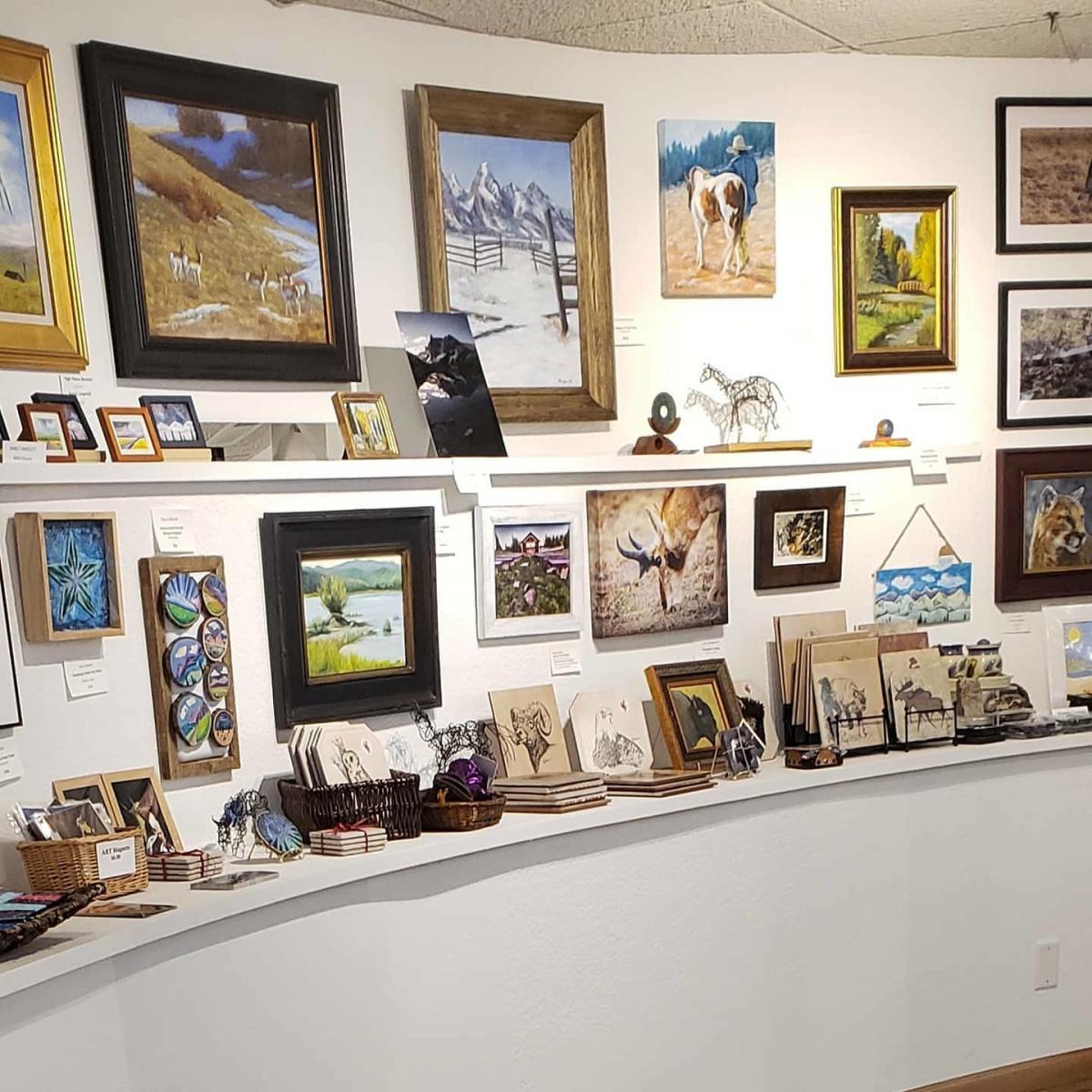 Gorgeous art and gifts  , , , all made by WYOMING artists (photo credit Works of Wyoming)
Ok, online shopping and large retail stores are inexpensive and convenient, no one can argue with that. However, when you choose to shop small you are actually helping to protect the environment. 
Every holiday season tons of CO2 is produced by shipping goods across the country or even across the world. A recent article in Science News.org stated that, "On average, deliveries by a local shop resulted in less than half as much carbon dioxide being emitted per item as deliveries by online-only retailers . . ." That's a lot less CO2.
Even more CO2 (plus additional environmental considerations) is produced by manufacturing and disposing of all that packaging. Shopping local significantly reduces the amount of packaging needed. 
Not to mention the fact that many of those holiday "must-haves" are mass-produced in huge factories that spew all kinds of pollution. And many of those factories are located in countries that have fewer emissions laws than the U.S.
Shopping locally reduces pollution globally.
7. Shop Small for the Overall Experience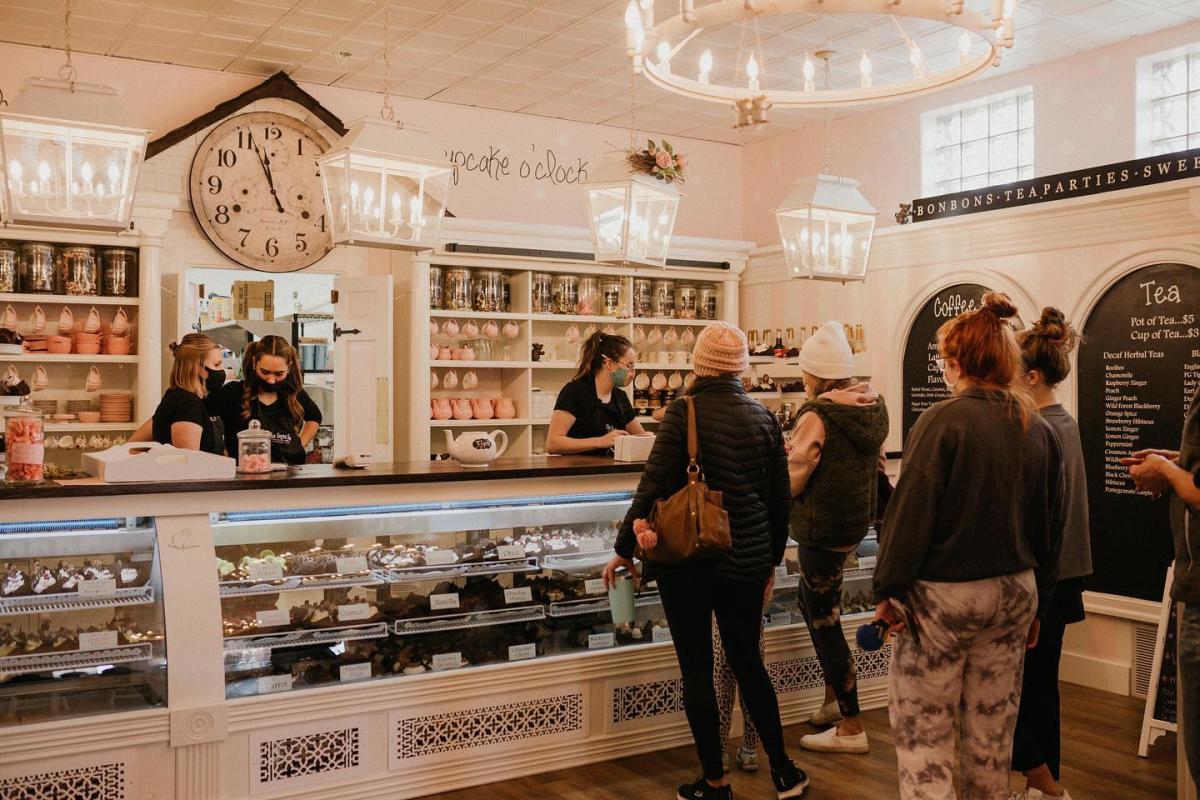 Enjoy the magical experience of The Sugar Mouse (photo credit: The Sugar Mouse Cupcake House & Tea Shoppe)
Christmas shopping in downtown Laramie is an experience in and of itself. The stores are decked out in all their holiday splendor, music is playing, and there are so many delicious smells! Friendly employees are happy to help you find just the right gift for every person on your list.
Some stores add even more to the experience. Range Leather, for example, offers customers a behind-the-scenes peek at their leather shop. How fascinating is that? Owner, Kyle Koster, refers to it as "experiential retail."
Dining at local restaurants and sweet shops is another great way to truly experience the benefits of shopping local. Local eateries often have unique menu items that you won't find at chain restaurants. 
For instance, The Sugar Mouse Cupcake House and Tea Shoppe offers an authentic English Tea with out-of-this-world cupcakes (and other tasty dishes) in one of the most adorable places you can imagine. Owner, Ruth Williams, has endeavored to "bring a little bit of England" to Laramie and she has certainly succeeded. 
Additionally, hiring restaurants to cater your holiday party or purchasing gift cards as gifts is a great way to support these businesses during the holidays.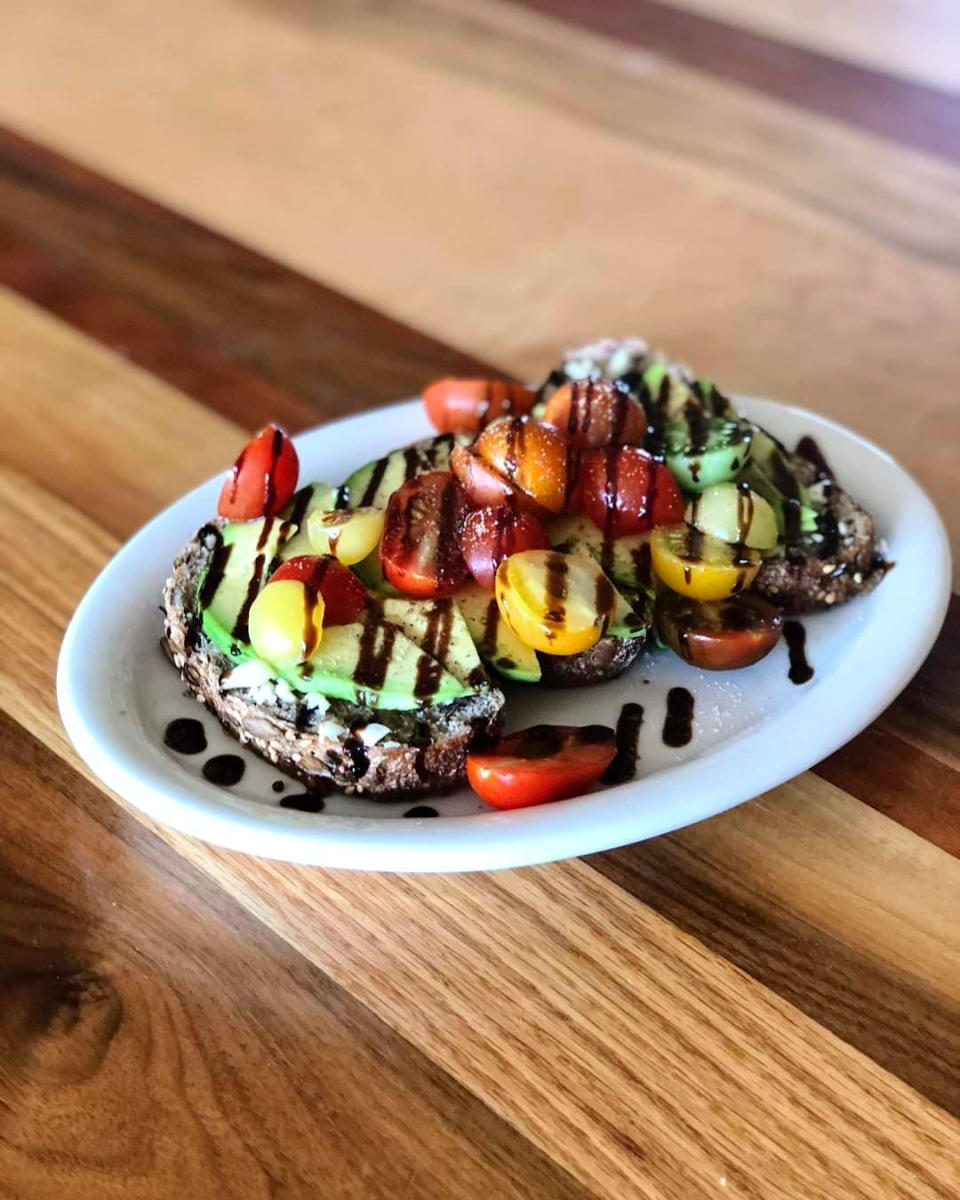 These are only a few reasons why shopping small is so important and so rewarding. The more our community supports local businesses, the more comes back to our community as a whole. We are stronger and better together.
For more information on some of the wonderful Laramie small businesses and stores, see our Shopping page. You may enjoy these posts: Spectacular Shopping in Laramie, Local Favorites: Downtown Shopping, and Top 5 Restaurants in Laramie.  
Special thanks to Poppy's, The Bent & Rusty, Range Leather, Sugar Mouse Cupcake House & Tea Shoppe, Works of Wyoming, and Cask:307.