The winter wind is blowing! Time to find a cozy spot for a hot drink and tasty food. Laramie has many great coffee shops and kiosks to choose from. Really, it's hard to go wrong with any of the local cafes. However, these standout spots are favorites to warm up and enjoy a good book or a great conversation.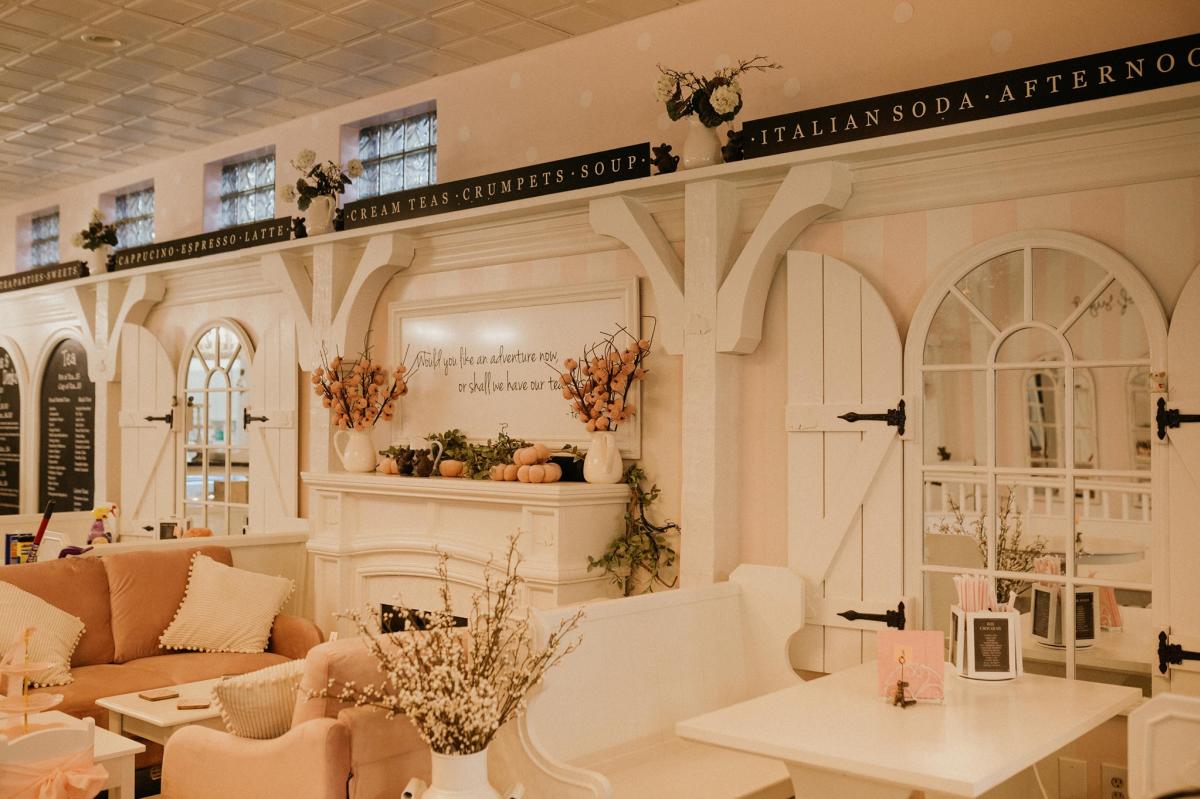 The perfect place for a spot of tea (photo credit Sugar Mouse Cupcake House and Tea Shoppe)
First, The Sugar Mouse Cupcake House and Tea Shoppe is a perfect choice for a ladies' tea or a children's treat. The Sugar Mouse is known for its exquisite cupcakes and array of teas. However, the shop also serves delicious coffees and even savory treats like English sausage rolls and hot stew.
Sugar Mouse recently moved to a new, larger downtown location and they are better than ever. Stepping into this magical pink and white store is like stepping into an English storybook. Kids, especially, will love the beautiful decor and the adorable little "mice" that can be spotted in various nooks and crannies. 
Best of all, a portion of the proceeds goes to benefit Heart Mothers, an organization dedicated to helping children trafficked in Cambodia.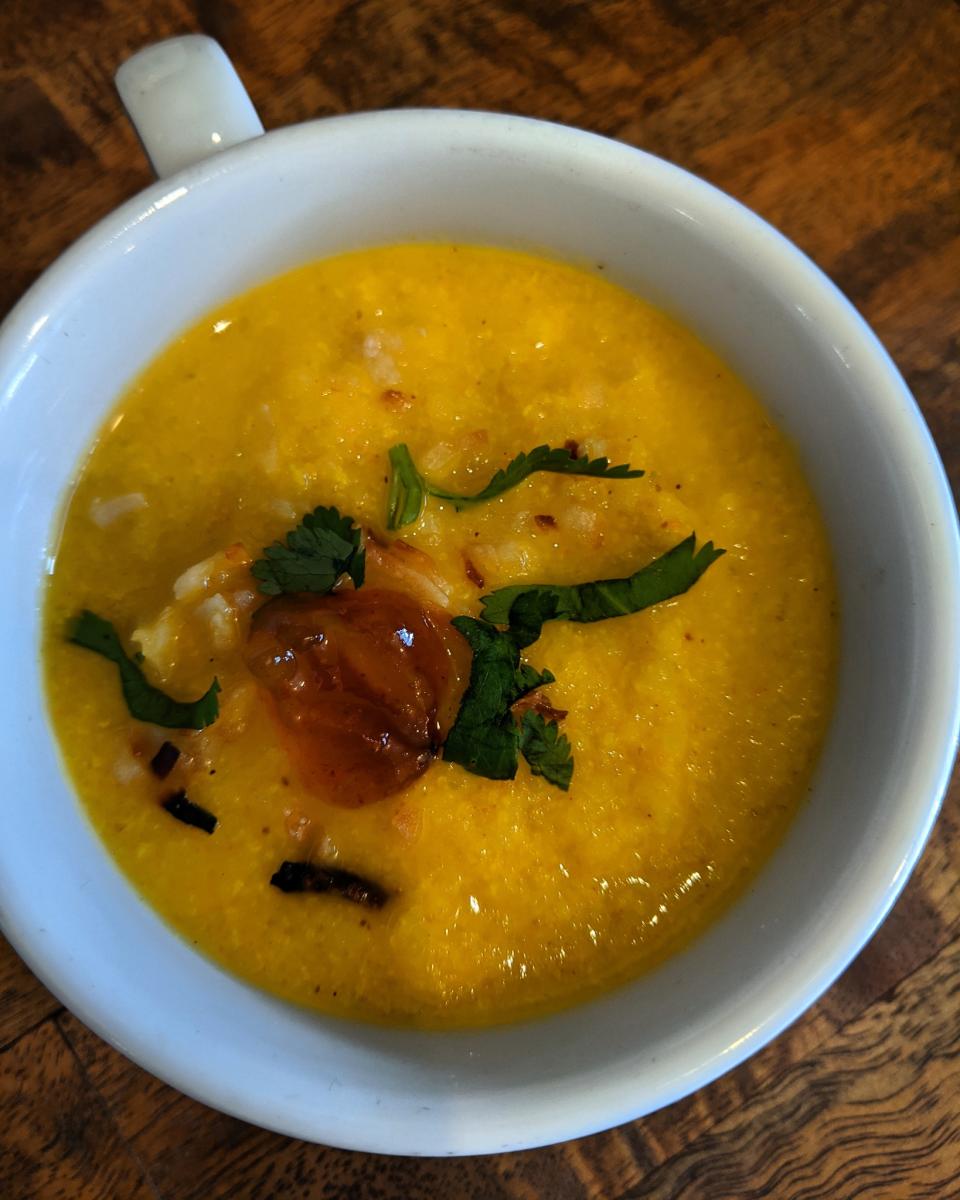 Curried Cauliflower Chowder (photo credit Turtle Rock Coffee and Cafe)
Next on our list is Turtle Rock Coffee and Cafe, a wonderful place with truly delicious food. This cozy cafe has delicious coffees, hot chocolates, and other warm beverages. Settle into one of the cozy nooks in this charming cafe and stay awhile.
Turtle Rock has some of the best food in town. For breakfast, a breakfast burrito, breakfast sandwich, or amazing baked goods. Or, come for lunch and try a delicious salad or sandwich or one of their amazing soups of the day. No matter when you stop in you will find delicious one-of-a-kind food and drinks made from high-quality ingredients.
Turtle Rock is located directly across the street from campus on 9th Street. Stop in before or after enjoying one of the great on-campus activities. Read more about all the great on-campus museums and activities in our post, How to Spend a Day on the University of Wyoming Campus.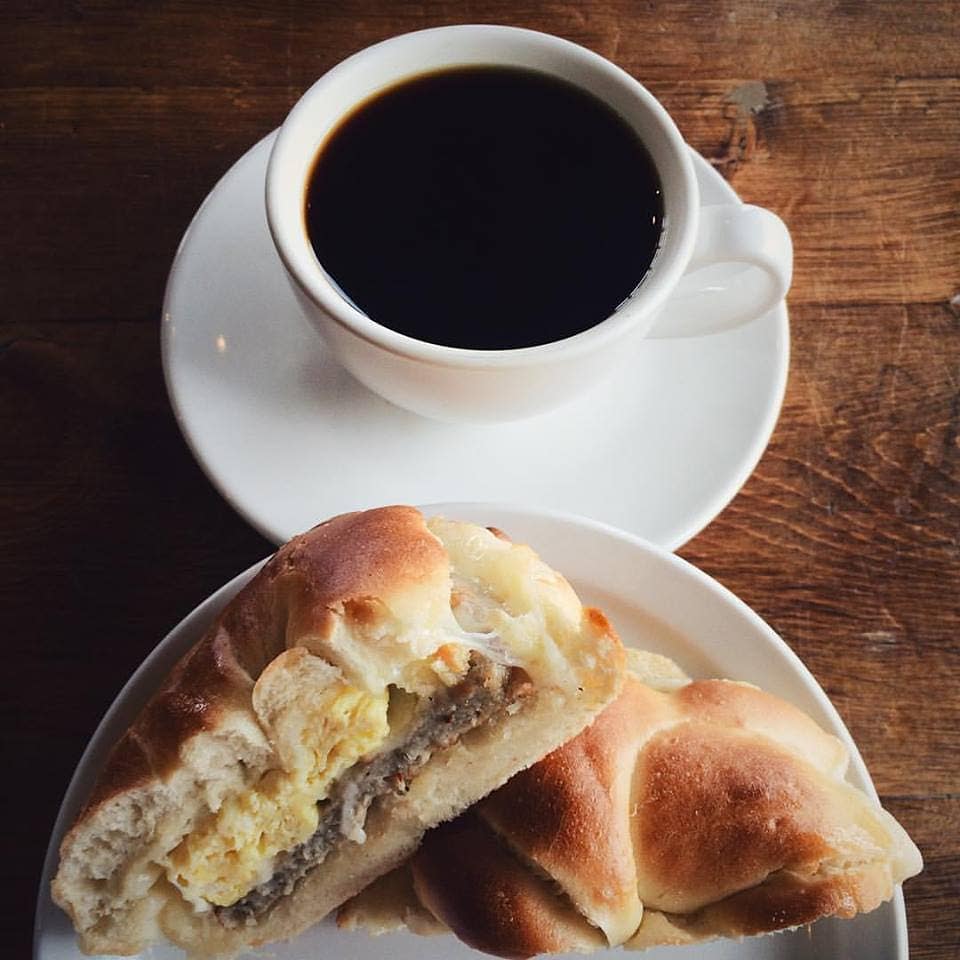 A perfect, classic breakfast (photo credit Coal Creek Coffee)
No list would be complete without Coal Creek Coffee, a Laramie Institution. Coal Creek has not just one, but two awesome locations. Coal Creek Coffee Uptown is located in the UW Plaza near campus, shopping, and a movie theater. Coal Creek Coffee Downtown is located in the heart of downtown and adjoins the fantastic Coal Creek TAP, for those who enjoy a more adult beverage.
Both locations are a lovely place to hole up with a good book and a hot drink. Coal Creek roasts their own coffee locally and specializes in hand-crafted food, beverages, and brews.  Coal Creek also makes for a great place to get some remote work or studying done.
Another great downtown cafe is Night Heron Books & Coffeehouse. Night Heron serves locally roasted coffee and unique sandwiches, soups, and baked goods sourced from the finest ingredients. Their Facebook page lists the daily and weekly specials.
Night Heron is not only a great place for coffee but also a treasure trove of rare and used books. It is easy to lose one's self in the stacked bookshelves that line the upper and lower levels of the store. Here you can browse the titles with a hot cup of coffee in your hand. Or find a quiet corner to read.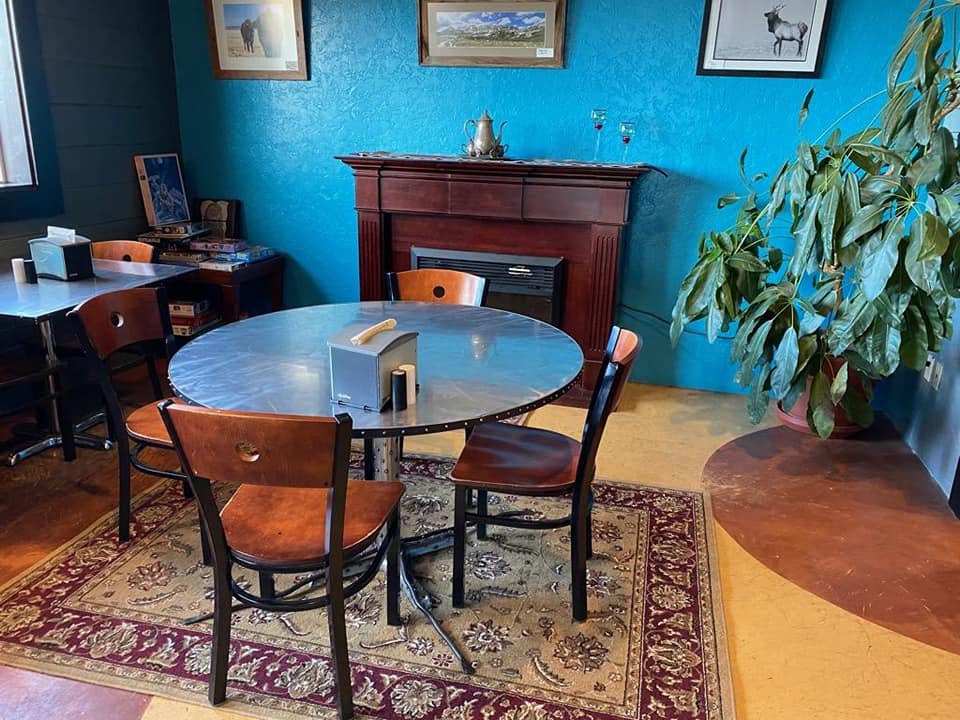 A snug spot for a cup of coffee (photo credit The Grounds Internet and Coffee Lounge)
Finally, The Grounds Internet and Coffee Lounge is one more great place to sip a latte and make use of the wifi.
The Grounds has all the usual coffee and tea one could want, as well as unique weekly drink specials. Hungry? Try one of the yummy breakfast options or delicious sandwiches.
The Grounds is also conveniently located, just a few blocks from downtown and campus. The atmosphere is clean and comfortable and the staff is always cheerful.
Laramie certainly has great choices for anyone looking to enjoy a hot drink and get something good to eat. Whether you want to enjoy a quiet corner to work or read, or meet up with friends, there is a perfect coffee shop for everyone. See more great cafes and shops here.
You might also enjoy Winter Cabin Retreats Near Laramie, Wyoming, Local Favorites - Restaurant Dishes, and Spectacular Shopping in Laramie.